Japanese cuisine provides a rich variety of delights and an endless choice of regional dishes. It is a delicate and healthy cuisine that is characterised by its connection to nature and usually uses the freshest and most seasonal ingredients. In addition to its delicious taste, visual beauty is an essential element in these dishes. Let's take a look together at the archipelago's many possibilities, discovering 10 unmissable destinations for real foodies.
Tokyo
Of course Tokyo offers so many possibilities if you want to taste delicious food and is a true paradise for food lovers. The city of Tokyo, whose name until 1868 was Edo, is a cosmopolitan city and thus you can find typical dishes from cuisines all over the world flawlessly executed by highly trained chefs. The most typical dishes, however, are definitely the ones you cannot miss on a visit to the capital of the Land of the Rising Sun. Here in 1961, a local chef invented the Tsukemen, which consists of noodles that are eaten after they have been soaked in a bowl of soup or broth and soon became a very popular dish in the city and throughout Japan.
Another Tokyo speciality is Monjayaki (also called Monja). It is said to have originated in the Tsukishima district, so it is possible to find many restaurants serving Monja there. The ingredients of Monjayaki are finely chopped and mixed into the batter before frying. Its preparation is similar to that of okonomiyaki, but with different ingredients. Yakitori are the famous skewers of meat, fish or vegetables, typical in Japan. They are eaten to accompany beer or even as a main meal and there are many different kinds. At Tokyo's Memory Lane, or Omoide Yokocho, you will be spoilt for choice. At any time of the day or evening you can try unique culinary experiences. Even in the morning you could start with a Breakfast Tour in one of Tokyo's best food areas, the historic district around the Tsukiji market where you can find specialities that are hard to find elsewhere and fresh fish. If it's your first time visiting Japan, it might be interesting to join a tour that introduces you to the foods of the different regions and gives you the chance to experience some of Japan's most surprising flavours, the process of preparation and why they come from those areas as in the Flavors Of Japan Tour.
And what could be better than a lunch with some delicious steaming Ramen in Shibuya? In this lively district there are a lot of historical and also award-winning ramen shops. To whet your appetite, some typical snacks while strolling around could be a good option before lunch: the Yanaka area is full of these small shops selling all kinds of nibbles and is extraordinary for its unspoilt vibe of Tokyo's past, away from the hustle and bustle of the more touristy areas. By joining the Old Town Tokyo Food Tour you can sample local snacks, stop at shops that are over 100 years old, see local shrines and temples and enjoy a regional lunch before ending the tour with a traditional and not-to-be missed tea ceremony. When evening comes, immerse yourself in the bustling city life and eat like a true local in the characteristic eateries in the Yokocho alleyways of Giza; step back in time and discover zelously preserved traditional recipes. If the allure of time appeals to you, on the Retro Shibuya Food Tour among other gastronomic experiences you can treat yourself to an excellent Ramen in a famous 60+-year-old iconic Ramen shop and discover the convivial Tachinomi bars offering traditional seasonal dishes, a side of the colourful Shibuya that tourists usually don't see. If you want to delve deeper into the gastronomic possibilities offered by this magical city, here you will find other original proposals where you can choose according to your preferences, there is truly something for everyone!
Osaka
It is impossible not to mention Osaka when talking about Japan's food capitals. This cosmopolitan city is in fact famous for its food scene, family entertainment and frenetic nightlife. The whole city is dotted with a plethora of restaurants, especially in the Dotonbori area, where you can also find street food stalls specialising in Osaka's famous Takoyaki. The Dotonbori boulevard is the place where restaurants and shops are concentrated and their lights and extravagant signs colour Osaka's nights. The evening could therefore be a good occasion for a food tour such as the Nightlife Osaka to discover its delicacies such as the aforementioned Takoyaki or the typical Kushikatsu. The Shinsekai district, which was developed during the 1903 National Industrial Exhibition, has remained almost unaltered and hence has a very special nostalgic charm at any time of day. Many restaurants specialising in Kushikatsu can also be found here. Take a stroll through the streets of the Shinsekai district with a local expert guide who can show you the hidden gems and tell you the history of these alleyways while enjoying amazing local food, it will truly be an immersive experience. And last but not least, a Osaka Market Food Tour is pretty much a must for fans of the genre. This historic complex started out as a fish market but now includes many other commercial activities and is popular among locals who come here looking for goods from all over Japan. If you are looking for more inspiration for your food tours in Osaka, take a look here.
Hiroshima
Visiting Hiroshima never leaves one unaffected. This city, which has become a worldwide symbol of peace, has the ability to touch the hearts of those who visit it in a way that is hard to forget. Until a few decades ago it was a ghost town, but today there is no room for hatred in this city and it has managed to be born again even more cheerful and sparkling than ever before. Challenge it with the Best Of Hiroshima Food Tour and discover its delicious and welcoming face. Hiroshima is a foodie heaven, with fresh seafood, classic soul food dishes, and warm hospitality. The people, their stories, their insight into the future, their fantastic food prepared with passion and tradition, will certainly make you fall in love. You will try Okonomiyaki in the typical Hiroshima style, spicy Tsukemen and delicious Teppanyaki. If, in addition to food, you are interested in the production of Sake, the Saijo district is home to a large number of breweries that produce it thanks to the 'shikomi mizu', a water that springs here from underground, which is considered particularly suitable for the production of a top-quality distillate. Take advantage of a Sake Town Tour to discover them.
Kyoto
The refined city of Kyoto is also home to renowned Sake distilleries and it is possible to take a Sake Brewery Tour With Lunch or an evening tour with local food and fine drinks on the Luxury Sake, Whisky, And Cocktail Tour. Japan's ancient capital still preserves the spiritual heart of the Country with the atmosphere of its temples, sublime Zen gardens, traditional teahouses and geishas strolling under rows of cherry blossom trees in spring or the colorful autumn foliage. If you don't know what Matcha is, have never slept on a futon, or tried the exquisite Kaiseki cuisine, then Kyoto is the ideal place to experience these aspects of Japanese culture. On the Gion & Kaiseki Tour you will explore the streets and flavours of Japan's ancient entertainment and traditional arts district. The Gion district is dotted with old wooden buildings, tea houses and exclusive restaurants, and you will end by enjoying a Kaiseki meal.
To discover all the secrets to a perfect matcha, head to Uji where local guides will take you on a Matcha & Green Tea Tour. If you are in the Nishiki market area around lunchtime, you have come to the right place. The freshest and highest quality food has been traded here for 400 years, in fact it is known by the locals as "the Kyoto Kitchen". If you don't want to risk missing out anything and get in tune with the history and atmosphere of the Nishiki Market as it has been experienced by the Japanese for generations, consider letting yourself be guided through the rich variety of sights of this bustling place, perhaps by joining the Nishiki Market Food Tour.
Hokkaidō
Travelling northward, the harbour town of Hakodate is the first to greet you in Hokkaidō. The first thing that strikes you as you arrive in the hilly area of Motomachi are its European-style buildings and churches. This is because the town was one of the first seaports to open to international trade in 1854 and welcomed a small foreign community that influenced the architecture of this district. For many visitors, the main attraction of Hakodate is the cuisine. The most popular speciality are the squids from the waters of the Tsugaru Strait, but a typical ramen preparation, Shio-Rāmen, also holds a well-deserved reputation. For many Japanese, Hokkaido is the kingdom of crabs and each season has its own exquisite varieties. The town also well suits a day trip, though you should arrive early so that you don't miss out on a visit to the Fish Market! With crabs cooking on the grill, freshly caught squid lined up in rows in boxes and the sellers shouting, it is easy to find an inexpensive restaurant where you can have a snack in this old market. If you want to be on the safe side, Kamome Ramen is a traditional restaurant renowned for its tasty ramen with fresh seafood. Also located inside the market, Kikuyo Shokudo has itself become an attraction. At this eatery, which has been serving food to market workers since the 1950s, you can try the ultra-fresh thin sliced raw squid (Ika-sōmen) or the Hakodate Tomoe-Don, a rice dish with sea urchins, scallops and salmon roe. In any case, no matter what you choose, if you are a lover of fresh fish, you will hardly be disappointed here!
Sendai
The pleasant capital of Miyagi Prefecture is a lively city with wide tree-lined boulevards and delightful gastronomy. Famous traditional festivals such as the Tanabata Matsuri, one of Japan's most famous festivals, are held in this cosy city. It is very easy to visit and is also an excellent starting point for excursions to the southern part of Tōhoku, which offers an incredible variety of natural wonders and more. The area's gastronomic traditions are based on an abundance of seasonal products from the sea and the land. Among the most famous dishes in Sendai is Gyūtan, a barbecued beef tongue that you can enjoy in one of the specialised restaurants such as the Aji Tasuke: it is the most famous place for this dish so be prepared to queue a little before sitting down, but it will definitely be worth it. Jiraiya, on the other hand, is a traditional izakaya specialised in grilled Kinki (Redfish).
When it comes to sweets, Sendai is famous for being the area that produces the delicious zunda-mochi. Zunda is made by grinding edamame into a paste. These much-loved rice cakes are delicious at Gengo Chaya, a charming teahouse that opened more than 130 years ago. Another city speciality is Sasa-Kamaboko, a tender steamed fish preparation, which you can eat during your visit to Sendai or buy from Abe Kamabokoten and take away with you as a tasty souvenir.
Nagoya
The city is famous for some local specialities that also captivate foreign tourists. These include Kishimen, which are flat wheat noodles that the Sōhonke Ebisuya Honten restaurant prepares tasty, plentiful and inexpensively. Miso-Nikomi udon are noodles in miso broth that the first of the Yamamotoya restaurant chain has been preparing since 1925. Another tasty dish is Miso-Katsu, a pork cutlet topped with miso sauce. The Yabaton Honten restaurant specializes in several varieties of Tonkatsu including this particular Nagoya recipe. Other local specialities include barbecued eel (Hitsumabushi) to try at Atsuta Hōraiken and free-range chicken (Kōchin), which you can sample in many different recipes at Torigin Honten. Here you can also have a unique Kōchin Kaiseki experience. We also recommend you to have a look at what our friends at Nagoya is Not Boring are offering there, they are the specialists of the area!
Kanazawa
Kanazawa is the perfect place to experience the atmosphere of the Samurai age. This historical jewel of Japan in the Edo era prospered as a cultural and artistic centre and has managed to survive almost unchanged to this day. It is still a paradise of handicrafts, specialised in gold leaf products (so much so that they are also used in the preparation of tea and ice cream as at Hakuichi) and among other attractions is home of the Kenroku-en, considered one of the 3 most beautiful landscape gardens in Japan. From the garden area, a short walk through the castle park leads to the pictoresque Omicho market. This lively maze of covered streets, dotted with some 200 shops and eateries offering fresh fish and local produce, is perfect for a delicious lunch. You could for instance try Kaisen-don, rice with as many as 14 types of fish on it, at Hirai restaurant specialising in Donburi. The JR station building also offers plenty of dining opportunities: Kanazawa has developed a fine culinary tradition known as Kaga-ryori, the basic ingredient of which is fish as in Oshi-zushi, considered the precursor of modern sushi, but typical local dishes also include Jibuni, duck or chicken meat floured and stewed with shitake mushrooms and green leafy vegetables. The restaurants recommended for dinner are concentrated in the alleyways of Kōrinbō and Katamachi. Pop into the Grill Otsuka for another local speciality, Hanton Raisu, a bowl of rice garnished with an omelette, fried seafood and sauces.
Fukuoka
Fukuoka is Kyushu's largest city and was created by the merger in 1889 between the port town of Hakata and the ancient castle town of Fukuoka. Its cosy atmosphere, mild climate and many attractions including art, shopping and gastronomy make it the ideal starting point for exploring the island of Kyushu. Among the places not to be missed is the Canal City but above all the Yatai, the city's true symbol, are stalls with a few seats serving local specialities including the delicious Hakata Ramen. You can find them all over the city but the best place to stop for dinner is on Nakasu Island, where the Yatai overlook the water. Fukuoka's typical noodles are Tonkotsu Ramen, served in pork broth cooked for a day or more, you can easily find them at Ichiran. Other very interesting typical dishes are Goma-Saba or mackerel sashimi with sesame added (included in the Teishoku menu at Umeyama Teppei Shokudō), Karashi renkon or spicy fried lotus roots, Basashi raw horse meat and Mizutaki and Gameni chicken stews found at Izakaya Hakatarou. Another interesting dish to try is Mentaiju-mentaiko made with rice, seaweed and spicy cod roe. The Ganso Hakata Mentaiju is a restaurant specialising in this particular tasty preparation.
Matsuyama
Shikoku has a very rich natural and architectural heritage; several forests, castles and temples dot the entire island. The city of Matsuyama, wedged between the sea and the mountains and characterised by its temperate climate, is the capital of the Ehime prefecture and offers a cuisine based on fresh, healthy and extremely tasty products. The fish which is caught in the Seto Inland Sea is the basic ingredient of many local specialities such as Tai-meishi, which consists of a bowl of rice with Sea Bream. It is also particularly famous for its citrus fruit production. Over 30 varieties of citrus fruits are grown in Matsuyama and sold in shops in the form of fruit, soft drinks, skin products, etc. However, the island is not suitable for the intensive cultivation of rice, so the production of wheat has been more focused on, which is why this ingredient is the basis of many local dishes and in the typical cuisine we find a wide variety of Udon and Soba served both hot and cold. For sweet tooths, Taruto cake and Botchan Dango made of rice are popular sweets in these parts: you can easily find them for sale in small shops and shopping malls. From the perspective of tourism, the town is well known for Matsuyama Castle (松山城), one of the few Japanese castles that has survived without being rebuilt, and for Dogo Onsen (道後温泉), Japan's oldest hot spring that has been in operation for over 1000 years.
BONUS the Islands of Okinawa
Okinawa is an incredible paradise known for its tropical climate, beaches and coral reefs. It is known to be the 'HAWAII OF JAPAN' and the pleasant climate also influences its typical dishes making them so special. Moreover, it is not uncommon to find traces of the archipelago's history in its cuisine. Okinawan dishes can be enjoyed in restaurants and small Izakaya throughout the prefecture. English, however, is little spoken, but if you go to the famous Kokusai Dori street in Naha you will find many cosy places that are more oriented towards a foreign clientele. Among the typical foods you will find the Goya Champuru which is a stir-fried dish that can be seen almost everywhere. Made of goya (bitter gourd), pork belly, firm tofu, egg, soy sauce, sesame oil, salt and bonito flakes, it is famous for its renownedly mixture of sweetness and bitterness but refreshing taste. The Taco Rice is one of Okinawa's most iconic dishes, consisting of tasty boiled rice served with taco mince, lettuce, avocado and a seasoning that enhances the spiciness and freshness of the dish. This meal is widely served during festivals and celebrations. It takes back its origin during the US Military stay in Japan after the 2nd World War. Another preparation closely linked to historical events is the Hirayachi. It is a simple yet tasty dish known to be an emergency food in Okinawa as it was invented when the people had nothing much to eat during an emergency situation because of typhoons. It is a thin, savoury pancake enjoyed with tuna fried in flour mixture and leeks. It is enjoyed with Worcester sauce or an original Hirayachi sauce made by mixing sesame oil with vinegar and soy sauce.
Keep a space for tasting the Sata Andagi which is the familiar name of Obons deep fried dango, and it means ''Open mouth smile'' due to the fact that a crack appears in the doughnuts while frying. These doughnuts are crispy on the outside and fluffy on the inside and are really loved by both children and adults: you can find it in a lot of varieties and flavours.
And now, if you can decide what to taste first, What will be your favorite food in Japan?
Feature image credit: Guide Michelin
PIN THIS FOR LATER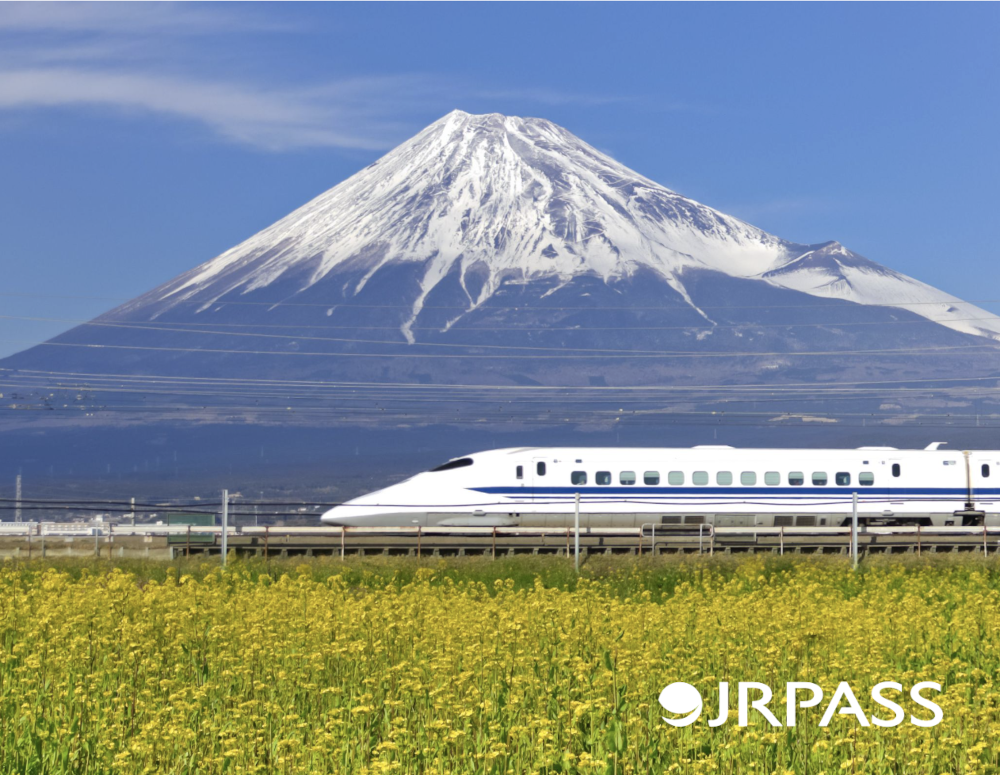 More from our blog…
Fukuoka
,
Hiroshima
,
Hokkaido
,
Japanese food
,
kanazawa
,
kyoto
,
Kyoto food
,
matsuyama
,
Nagoya
,
okinawa
,
osaka
,
prefectures
,
prefectures of Japan
,
Sendai
,
tokyo
,
Travel planning