Halloween, celebrated on October 31st of each year, is the only holiday where you can dress up like a monster, have fun carving pumpkins, and celebrate the spooky season. Halloween foods are a big part of the holiday, and there are many different traditional and regional dishes that are enjoyed. For example, in Japan, each year many amusing, limited edition themed foods that are released by shops and brands are popular among people. Here, I have brought you some amusing treats from some amazing restaurants available this year to enjoy!
Mister Donut Japan is known for its creative and delicious donuts, and its Halloween menu is no exception. This year, the chain is offering a variety of spooky and festive donuts, as well as other Halloween-themed desserts and drinks.
White Fashion Cat – A white chocolate donut with two chocolate ears and eyes.
Strawberry Franken – A filled donut with strawberry chocolate on its head and whipped cream as its mouth.
Choco Zaku Wolf – A regular donut with a crunchy chocolate coating, cute eyes, and a sugary beard.
Masshiro Frankenstein – A ring donut with white chocolate coating, chocolate features, and colourful sprinkles as hair.
Pon de Choco Devil – A riff on Mister Donut's famous Pon de Ring, a ring donut with a mochi-like squishy texture.
This year, IKEA Japan is offering a wide variety of Halloween-themed foods, including desserts, savoury dishes, and even drinks. Whether you're looking for something sweet or savoury, there's something for everyone on the menu.
Witches' Berry Pancake – This pancake is topped with a sweet berry sauce and a bat-shaped cookie. It's the perfect Halloween treat for kids and adults alike!
Dracula's Apple Crumble – Made with fresh apples and a crunchy crumble topping and served with a scoop of vanilla ice cream, it is the perfect way to end a Halloween meal.
Zombie Sweets in Glass – Freaky yet delicious, this glass holds numerous sweets for you and your zombie friends, even topped with a cookie that looks like a finger!
Ghost Chic Bread – A more plain item taste wise, it certainly isn't in appearance. With two cute button eyes decorating this pitch black bread, this item will definitely fit into your halloween menu this year.
Witches' Berry Sundae – A delicious soft serve ice cream sundae, topped with a beautiful and richly purple berry sauce!
Get ready for a spooky and delicious Halloween season at the Tokyo Disney Resort! This year, the resort is offering a wide variety of Halloween-themed foods and drinks, sure to please even the most discerning palate.
Desserts:
Mickey Waffle with Chestnut Whip and Maple Sauce – A classic waff;e shaped like everyone's favourite mouse Mickey, topped with a cloud of chestnut whip cream and drizzled with maple syrup.
Maple Pumpkin Churro – A brightly orange churro, coated in a maple sugar glaze.
Pumpkin Soft Serve – A favourite Tokyo disney halloween treat, this delicious pumpkin soft serve ice cream has finally returned for this year's celebration and comes highly recommended!
Halloween Sundae – If you can't choose from the above two options, don't worry because you can have both the churro's and the ice cream together in this great special sundae!
Savory:
Special Set 1330 Yen – Consists of an adorable, Baymax halloween themed burger stacked with beef ribs, a patty, pumpkin and many other delicious vegetables to boot! It also comes with a side of french fries and a drink to finish the meal off.
Special Set 1470 Yen – A delicious spicy chicken and pumpkin gratin sandwich that embodies Halloween with every mouthful!
Drinks:
Sparkling Drink (Blackcurrent & Orange) – Containing collagen beads for texture, this drink doesn't just look the Halloween part when served, its semi-interactive too, turning a reddish-purple upon mixing! Learn more about their amazing Halloween lineup at this website.
This popular ice cream chain will be offering a delicious and exciting Halloween lineup for anybody looking to enjoy a spooky, cold treat. The great flavours for this year include:
Funky Franken – A delicious mix of pistachio and chocolate ice cream with halloween cookies and caramel swirls, bringing a funky new twist to everyone's favourite Frankenstine's monster! It will be available from October 3rd to 31st, 2023.
The Witch's Trick – It is a delightful sherbet with a playful surprise. It appears to be a tri-colored treat with purple, white, and red layers, but the colours are switched! Take a bite and be prepared for a delicious burst of red apple and grape flavours in an unexpected order.
Vampire's Snack – A blood orange-flavoured sherbet with a Grand Marnier kiss, for a Halloween treat that's both spooky and sweet!
Ghost Word – A delicious, marshmallow-flavoured ice cream mixed with chocolate swirls. So good it even contains graham crackers to truly leave you spooked!
Frankenstein Sundae – This monster of a sundae is sure to make your taste buds sing! Two scoops of your favourite ice cream, topped with a fluffy cloud of whipped cream, colourful candy-coated chocolate, two giant chocolate chip cookies, chocolate syrup, rainbow sprinkles, and the finishing touch: a chocolate-covered wafer cookie that looks like Frankenstein's monster's screw! It's a funky and festive treat that's perfect for any occasion, and it's only 700 yen!
Big Party Sundae – This sundae is so big, it's a party in your mouth! Four scoops of your favourite ice cream, topped with a rainbow-shaped marshmallow, a black sugar cone witch's hat, whipped cream, rainbow sprinkles, and a whole bag of butter soy sauce flavoured popcorn! It's the perfect blend of salty and sweet, and it's so big, you can share it with your friends or challenge yourself to finish it all. At 1,200 yen, it's a great value, so come hungry and settle in for a delicious treat!
Halloween-decorated boxes – Looking for a spooky-cute way to take home your favourite Baskin Robbins ice cream? Look no further than the Halloween-decorated boxes!
First, there's the coffin design. It's made of rickety wood with spider webs across it, and when you open the lid, nine tantalising ice cream monsters appear! The box also comes with four zipper bags with Baskin Robbins designs on them. It's the perfect way to transport your ice cream to a party or for a scary movie night at home.
If you're looking for something a little smaller, there's also the six-pack variety box and the eight-pack variety box. Both of these boxes come with scary-cute ice cream monster designs, and you can select the flavours you want. No matter which box you choose, you're sure to have a spooktacularly delicious time!
Sheraton Grande Tokyo Bay Hotel:
The Sheraton Grande Tokyo Bay Hotel in Japan offers a special Halloween buffet every year in October. This year, Toastina, the popular cafe inside the hotel, is releasing a special menu of spooky and festive cakes. The buffet features a wide variety of dishes, both savoury and sweet, all with a Halloween theme.
Spider Web Cream Puff – Add a Halloween twist to everyone's favourite cream puff with this delectable dish decorated with spooky ghosts and spiders made from chocolate! The delicious cocoa-filled choux pastry contains diced sweet potatoes and a fun purple sweet potato cream. You better believe that colour is natural!
Pumpkin Pudding With Eyeballs – Feel like an eyeball this spooky season? Make sure to add this chai panna cotta and pumpkin compote flavoured pudding to your list. It's topped with a cute one-eyed ghosts peeking out at you from the glass!
Ghost Opera – Freak up the classic chocolate cake with this delightful treat that looks like a mummy about to burst out of the coffin! It is filled with coffee buttercream and a chocolate ganache, so it's delicious as it is beautiful!
Halloween Sweets Set of Three Types – A perfect Halloween set that allows you to pre-order three of the aforementioned sweets so you don't miss out!
Halloween Burger (Photo Right) – Featuring a unique facial expression on the bun, this burger is spooky and delicious with its load of ingredients that includes fried eggs, cheddar cheese, lettuce, and a patty.
Ghost Fugus (Photo Left) – A kind of bread originating from southern France, this particular Fougasse comes shaped as an adorably scary ghost. This beautifully herb-scented dough even contains pieces of tomatoes, salami, green peppers, and mozzarella cheese sandwiched in between.
Sheraton Sweets Box (October Limited Version) – This is a jewellery box-like collection of 8 mini sweets, and this season they come in a halloween theme! Advanced reservations are required if you are looking to try this great box of treats.
If you're looking for a fun and delicious way to celebrate Halloween, be sure to check out the Toastina Halloween menu 2023!
Universal Studio Japan
Universal Studio Japan is hosting a pop-up Halloween Pokemon party featuring plenty of spooky themed treats based around the holiday and your favourite pokemon characters! It will even depict the debut of DJ Gengar, so make sure to grab your limited-time food and beverage options you won't find anytime else in the year.
DJ Pikachu and DJ Gengar's Jumpin' Halloween Party Kids Set: This set is perfect for kids and includes a hamburger, fries, and a donut, all decorated with Halloween-themed designs.
Imitation! Mimikyu's Milk Mousse & Crepe: The sweet treat is a replica of Mimikyu, a popular Ghost-type Pokémon. It's made with a milk mousse filling and a crepe wrapper.
Jumpin' Chocolate Cake from Shuppet: Their chocolate cake is decorated with Shuppet, a Ghost-type Pokémon. It's the perfect dessert for any Halloween party.
Muuma's Mischief!? Grape Jelly & Soda: This drink is a fun and refreshing mix of grape jelly and soda. It's decorated with Misdreavus, a Ghost-type Pokémon.
This unique Halloween Pokemon event will also offer a box set of cream sandwich cookies, featuring original artwork for the Pokemon Jumpin' Halloween Party!
All of the food items are available for purchase at Universal Studios Japan during the Halloween season.
Krispy Kreme Japan is pulling out all the stops for Halloween this year with a special menu of spooky and delicious treats! Hosting favourites such as the black cat and more, there is sure to be a donut for you.
This year's Black Cat Donut from Krispy Kreme – Credit: Fashion PressBlack Cat – A popular favourite for Krispy Kreme's Halloween menu, this year the "Kureneko" will have a sweet potato flavour. The donut is coated in a bitter chocolate and filled with sweet potato-like cream made from rich beni azuma. The face is the created from crispy sesame cheese, white and caramel chocolate, and a crunch made with a hint of butter!
Jack O Lantern – Another popular returning figure for this year's lineup, this delicious donut is flavoured with a maple-scented cream and the face is decorated in a popular carved pumpkin theme!
Chocolate Spider – A chocolate glazed donut with a white chocolate spider web decal.
Halloween Sprinkles – Fan of the original chocolate glazed donut with sprinkles? Turn it spooky with this donut covered in halloween-coloured sprinkles this year!
Halloween Donut Box – With options from all of the great above mentioned donuts, as well as the Original Glazed and Montblanc Cream and Chocolate Ring autumn themed donut, you can't miss out on all the great spooky flavours when you get one of these!
Qu'il Fait Bon is a French bakery chain with locations in Japan. For Halloween 2023, the chain is offering a variety of spooky and delicious treats. Here are some of the highlights:
Nagasaki Gogorouji Temple and Milk Chocolate Souffle Tart – This new Halloween tart features a rich milk chocolate souffle with chocolate chips, topped with whipped cream, fall-flavoured cream, peaches, and a spooky Halloween design. Available from October 16th to October 31st.
Tart Tiara – A delightful tart that has the crust shaped in the form of Kilfebon's original tiara. It is made using crown melon from Shizuoka Prefecture, fittingly being referred to as the "king of fruits"!
Ginza Cozy Corner is cooking up a storm this Halloween, with a new menu of spooky sweets and treats that will make your skin crawl… in the best way possible.
Disney Villain Cake Set – Featuring nine types of small cakes, this year's Disney Villain Cake lineup now includes Mrs. Tremaine from Cinderalla as well as the return of Cruella De Vil from 101 Dalmations! The box itself is also a sight to behold, doing it's best to represent the "evil" that lurks inside.
Mickey Mouse Pumpkin Pudding – With a Halloween Mickey pick and a jack-o-lantern themed bowl, there's not much of a way to go wrong with this treat. The pudding itself showcases the beautiful sweetness and richness of the pumpkin and is topped with fresh whipped cream to boot!
Minnie Mouse Chocolate Pudding – Complimenting Mickey's Pumpkin Pudding, make sure to get your smooth chocolate pudding with chocolate whipped cream this Halloween! It even comes with a Halloween Minnie pick and a black cat themed bowl.
Disney Halloween Secret House (8 pieces) – Shaped like a horror house, this box contains cookies that feature exclusive designs celebrating Disney's 100th anniversary! Jack Skellington is said to greet you at the door, and Mike Wazowski is sure to make multiple appearances if you keep a keen "eye", as well as many more disney characters.
Disney Halloween Pouch (10 pieces) – Another Halloween special item celebrating Disney's 100th birthday. This limited especially designed pouch contains 5 types of cookies featuring Jack Skellington, Halloween Mickey, and this one even has the addition of Figaro from Pinocchio, as well as plenty of your other favourite villains. It even comes with 2 types of madeleines shaped as shells, very "under the sea".
JOYJOY Halloween Madeleine Pack (4 pieces) – Ever wanted to be given yummy butter and chocolate madeleines and flower-shaped pumpkin cakes by an adorable wizard's cat? Then make sure you grab this pack this spooky season, which features the adorable animal on the packaging.
JOYJOY Halloween Changing Box (8 pieces) – Holding two types of madeleines, pumpkin cake, and two types of cookies, this book shaped box has all you need to enjoy Halloween this year. Various ghost shapes are randomly included among the designs, and the packaging even moves depending on what angle you view it at!
So come on down to Cozy Corner this Halloween and get your fill of spooky sweets and treats!
Starbucks, the world-renowned coffeehouse chain, has conjured up a delightful menu for Halloween 2023, sure to tantalise the taste buds of even the most discerning goblins.
The Booooo Frappuccino: A Dark Delight – The Booooo Frappuccino is a Halloween treat unlike any other. It's a dark and mysterious drink that's sure to treat your taste buds. The black sauce is made with bitter caramel, which gives it a deep and complex flavour. Another element to the drink, the pumpkin pudding is a sweet and creamy contrast to the bitter caramel. Not to mention the plumpness adds a fun and unexpected texture to the drink. If you're looking for a Halloween treat that's both delicious and unique, the Booooo Frappuccino is the perfect choice for you. Just be sure to try it before the Halloween season is over, because it's only available for a limited time.
Halloween Chocolate Cake – The Halloween Chocolate Cake is a dark and decadent treat that is sure to please any chocolate lover. The cake is made with rich black cocoa batter and is topped with a layer of purple blueberry cream. This adds a touch of tartness to the cake, which helps to balance out the sweetness of the chocolate. It is also very light and fluffy, which provides a nice contrast to the dense cake. This top layer is then coated in a crunchy chocolate shell, which gives it a spooky appearance that is perfect for Halloween. The cake is served in a cupcake-sized portion, which makes it perfect for sharing or enjoying on your own. It is also a great option for parties and gatherings.
Hello Kitty is known for her cute and lovable image, but for Halloween 2023, she's getting a spooky makeover. Sanrio Puroland in Tokyo, Japan, is offering a special menu featuring Hello Kitty and other Sanrio characters in spooky costumes. The menu includes a variety of sweet and savoury items, all decorated to look like Halloween treats. If you're a fan of Hello Kitty and Halloween, then you definitely need to check out this menu. Here are some of the highlights:
Hello Kitty Flying Broom Mont Blanc Cake – A rich and creamy mont blanc cake topped with a Hello Kitty chocolate mousse, flying on a poke broom.
My Melody Cute Halloween♥️ Hamburger Pink Curry – Stated to be mellow with a little bit of spice, this adorably shaped curry is pink in colour and shaped like My Melody. It also has a hamburger steak in the shape of a pumpkin topped with heart-shaped cheese!
Badtz Maru Black Jajang Noodles – Featuring an authentic flavour with the scent of soy sauce, this noodle dish has plenty of green onions, "moon-shaped" boiled eggs and cucumbers perfectly compliment the noodles and the deep black sauce!
Melting Honey Meteor Parfairt – This cinnamon parfait features a special sweet potato whip, turning it a cool purple and giving the dish a sweet and smooth texture. To top it off is a delicious blueberry sauce with just the right amount of sourness. Cornflakes and shiratama can also be founded in order to add a crispy and chewy texture to finish it off.
The Halloween menu is available at Sanrio Puroland from September 16 to November 1, 2023. So if you're in the Tokyo area, be sure to check it out!
Presentation is key to Japanese foodies, and Aoki's Pizza has taken that to the next level with their new menu items. The pizzas are arranged in such a way that they look like grotesque horror scenes. Some people may find this off-putting, but others may find it to be a unique and exciting dining experience. You'll be sure to enjoy it!
Vegan Halloween Themed Cookies:
Vegan Halloween themed cookies are a delicious and festive way to celebrate the spooky season. Find these on the Vegan Sweets Association Instagram account.
Food has always been an integral part of Japanese culture, and this culinary passion extends to the country's unique Halloween celebrations. With an abundance of seasonal treats and innovative creations, you're bound to discover flavours and delights that you won't find anywhere else or at any other time of the year. To guide you through this culinary adventure, we've compiled a list of some of the most enticing dishes available this season. No matter what you choose to eat, make sure to enjoy it! After all, it's only once a year. So go ahead and indulge in your favourite treats and make some spooky memories, and let us know which one becomes your favourite!
Feature photo credit: grape
PIN THIS FOR LATER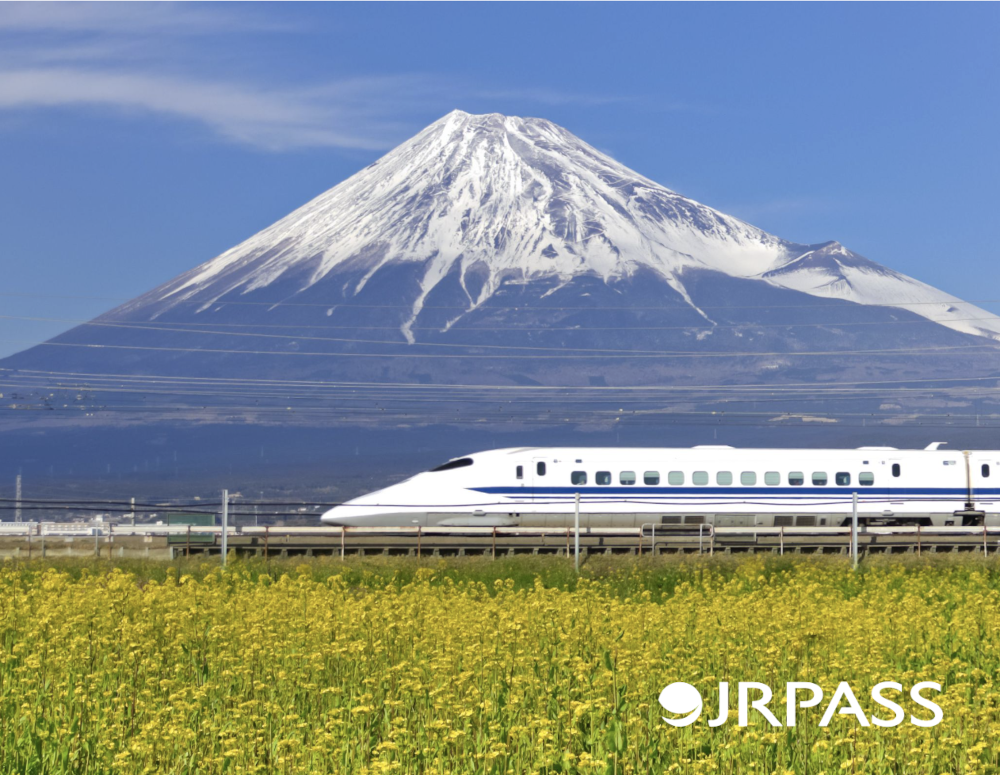 More from our blog…