August may be the hottest month in Tokyo but the fun times filled with colorful yukata, skilled performers, and mesmerizing music does not stop! This month includes one of the most important Buddhist holidays in Japan called Obon, an annual remembrance of one's ancestors, making many of the following major cultural activities. If you're planning on going to Tokyo in August, check out these educational and family-friendly excursions!
Koenji Awa-Odori
Awa-Odori is a traditional dance with a 400 year history that has roots in Tokushima. The dance was started in 1957 as a way to help bolster up traffic for the local businesses. And indeed the Koenji Awa-Odori has done exactly that, with roughly 12,000 participants and a million visitors, it is a serious must-see event. You can witness groups called Ren, which include musicians and can have up to 100 people each. The members are dressed in yukata, geta, and straw amigasa hats and the music often includes flutes, taiko drums, and shamisen (a Japanese string instrument).
Location: 4-chōme-48-2 Kōenjiminami, Suginami City, Tokyo 166-0003
Dates: August 26-27
Cost: Free Entry
Website: http://koenji-awaodori.com/
Edogawa Fireworks Show
In our July to-do list, we compiled a number of fireworks shows that happened in July. If you missed the date, no worries since there are still plenty of firework exhibitions in Japan in late summer as well. In Edogawa, an astonishing 14,000 fireworks are set off and constitute quite the sight to see! You can enjoy the visual show on a picnic blanket with family and friends, take many pictures to cherish the memory, and appreciate the views at the banks of the Edogawa river.
Location: 1 Kamishinozaki, Edogawa, Tokyo 133-0054 Japan
Dates: August 5
Cost: Free Entry
Website: https://www.city.edogawa.tokyo.jp/hanabi/index.html
Harajuku Omotesando Genki Matsuri Super Yosakoi Festival
Like the Koenji Awa-Odori, this fair is also one of the largest in Japan, attracting almost 1 million people. Yosakoi Matsuri first began in the Kochi prefecture as a way to revitalize the economy and help businesses after World War 2. Your attendance at the Super Yosakoi will also support local businesses in Harajuku and Omotesando. You can see and hear naruko (hand-held wooden clappers that were originally meant to scare away birds from crops) and enjoy over 5,000 partakers and competitions.
There are a number of areas to tour, as people descend onto Omotesando Dori Street, flood the Yoyogi Park area, and gather in front of Meiji Jingu.
Location: There are multiple locations for this event. Check here to see all of them with instructions.
Major locations include: Yoyogi park stage, Omotesando Avenue, Meiji Jingu Stage
Dates: August 26-27
Cost: Free Entry
Website: https://www.super-yosakoi.tokyo/
Asagaya Tanabata Festival
Tanabata celebrates the meeting of two gods, Orihime and Hikoboshi, who according to Japanese mythology are separated by the milky way for most of the year. Here you can see paper mâché renditions of popular cartoon characters and indulge in classic Japanese games such as goldfish scooping. This Tanabata is a pleasant spectacle for kids and parents alike.
Location: Asagaya Pearl Center Shopping Street
Dates: August 4- 8
Cost: Free Entry
Website: http://www.asagaya.or.jp/
Fukagawa Festival/Mizukake Matsuri
This next recommendation is a great way to cool down in the summer, but don't forget to bring clothes that you can get wet! The Fukagawa Hachiman Matsuri is one of the 3 largest Edo fairs you can attend. It is aptly nicknamed mizu-kake, which means water throwing. Onlookers can have a blast engaging in the Edo era custom of throwing water on mikoshi (portable shrines).
Location: 1-chōme-20-3 Tomioka, Koto City, Tokyo 135-0047
Dates: August 11- 15
Cost: Free Entry
Website: https://fukagawa-web.com
Asakusa Toro Nagashi at Sumida River
Toro Nagashi celebrates the end of Obon, a Buddhist holiday commemorating the deceased and one's ancestors. It is thought that during Obon, the spirits of your ancestors return to Earth and, when it is time for them to depart, the lanterns guide the spirits back to their world.
Toro Nagashi, which literally means "paper lantern floating" in Japanese, has also taken historical gravity and meaning as the Toro Nagashi in Hiroshima honors those who died during the WW2 bombings. The Toro Nagashi at Sumida River in Asakusa pays respect to those who died during the Great Kanto Earthquake of 1923. Nearly 3,000 lanterns are released onto the Sumida River and you can release your own lantern as well!
Location: 1-2-5 Mukoujima, Sumida Ward, Tokyo 〒131-0033
Date: August 12, 2023 (lantern release starts at 18:30)
Cost: Free Entry (1500 yen for paper lantern)
Website: https://e-asakusa.jp/en/culture-experience/9269
Hibiya Park/Marunouchi Ondo Bon Odori Festival
Another way of observing Obon is through Bon Odori (which means Obon dance), and each region of Japan has its distinct regional twist. What makes the Hibiya Park Bon Odori special is that the Marunouchi song is frequently played and originates from the area. This is significant as the Marunouchi song served as the foundation for the Tokyo song (which is one of the most famous Bon Odori melodies). So keep your ears open while you stroll around the park! You can also bring your picnic gear and settle down in Hibiya Park after exploring all the vendors and games there.
Location: 1-6 Hibiyakoen, Chiyoda City, Tokyo 100-0012
Date: August 25- 26
Cost: Free Entry
Website: https://www.enjoytokyo.jp/event/354112/
Tsukiji Honganji Bon Odori
If you were looking forward to attending the Hibiya Park/Marunouchi Ondo Bon Odori only to be disappointed due to the dates not lining up with your trip, try the Tsukiji Honganji Bon Odori. You can see the stunning one-of-a-kind architecture at the Tsukiji Honganji Temple and try superb seafood at the nearby market as well! Get ready to see taiko drummers and musicians on the lantern-lit yagura (scaffold) and listen to the region's special Obon theme, the "Tsukiji Ondo".
Location: Tsukiji Honganji Temple, 3 Chome-15-1 Tsukiji, Chuo City, Tokyo
Date: August 2-5
Cost: Free Entry
Website: https://tsukijihongwanji.jp/news/7745/
Comiket
For all the anime and manga fans out there, August is a long-awaited month as this is when the summer session of Comiket happens. Comiket is one of the largest fan conventions in the world attracting hundreds of thousands of people. The convention uniquely focuses on doujinshi or amateur mangaka productions, which makes it all the more worthwhile as you get to discover talented and up-and-coming artists. You can also see stunning cosplays, as seen in the picture above, and if you want to cosplay too make sure to purchase the additional cosplay changing room fee!
Location: Tokyo Big Sight
Date: August 12-13
Cost: 1000 yen – 5000 yen (tickets must be purchased. Click here for ticket details).
Website: https://www.comiket.co.jp/
Sekirei Beer Terrace/Garden
If hot weather makes you want to sit and relax in a garden with a cold beer in your hand, then consider the endless beer gardens that Tokyo has to offer. The Sekirei Beer Terrace is particularly special because it sits atop of Meiji Kinenkan. This building is a stately and premium venue for weddings and was used for hosting important foreign guests in the past. It was even used as a discussion and meeting place during the drafting of the Meiji Constitution. The architecture and gardens are pictureworthy and they offer high quality beer and luxury dining during the summer.
Location: 2 Chome-2-23 Motoakasaka, Minato City, Tokyo 107-8507
Date: May 17- October 6
Cost: Menu
Website: http://www.meijikinenkan.gr.jp/restaurant/sekirei.htm
Aipaku Ice Cream Expo
Ice cream is another way to cool down when it is sweltering, and luckily there is Aipaku. Aipaku is the largest get-together for ice cream lovers in Japan and is hosted by the accurately named Japan Ice Mania Association. Here you can try the latest extreme ice cream trends as well as shaved ice and other Japanese cold snack innovations.
Location: Nakano Shiki no Mori Park
Date: August 11-20
Cost: 350 yen for same day ticket
Website: https://www.i-89.jp/
We hope that this list has gotten you packing your bags and ready to beat the heat with Arigato Travel! As our list indicates, there are an abundance of treats and exclusive experiences that await you if you visit Tokyo in the summer. If you plan on coming next summer, make sure to check out and bookmark our June and July series as well as this August edition.
Feature photo credit: ajari
Book your spot on our Tokyo Cocktail tour for a refreshing evening with a local expert!
PIN THIS FOR LATER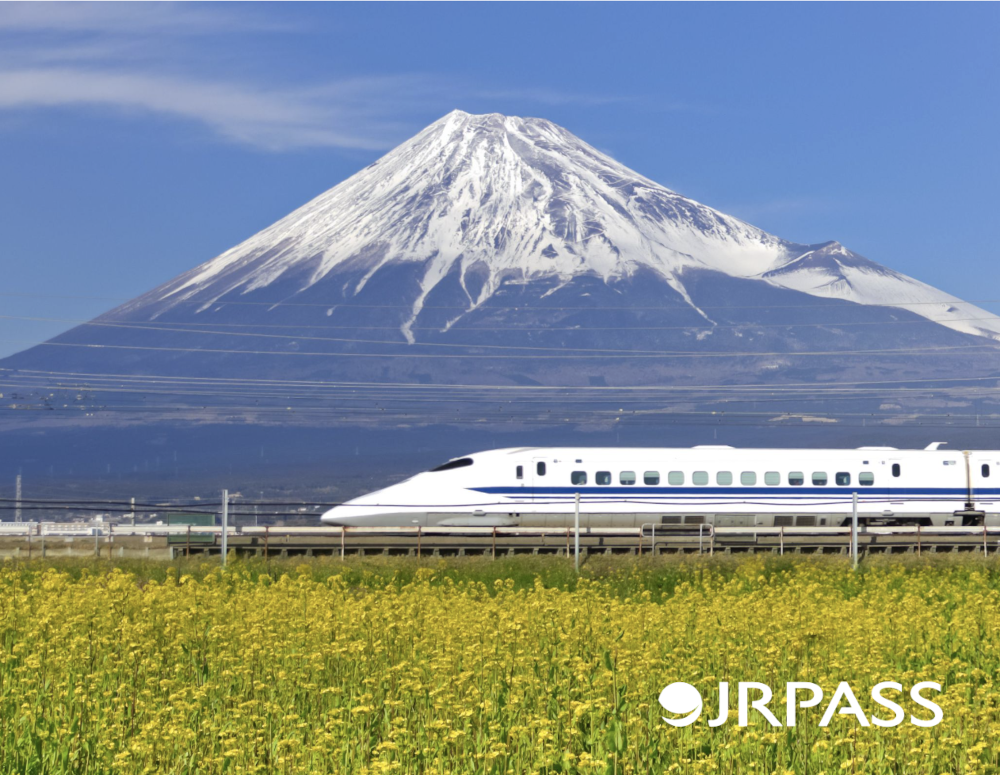 More from our blog…