Experience the vibrant beginnings of summer in Tokyo this June! Immerse yourself in the electrifying atmosphere of traditional festivals, where dances and music fill the streets. Marvel at the exquisite beauty of blooming flowers, from the captivating iris displays to the enchanting hydrangea festivals. Quench your thirst and indulge in panoramic city views while enjoying a refreshing selection of draft beers at soaring heights. With festivals, flowers, and beer, Tokyo welcomes you to create unforgettable memories in a summer paradise like no other.
Festivals
Torikoe Festival
The Torigoe Festival has a rich history dating back to the Heian era (794-1185 CE). It is renowned for its impressive sengan-mikoshi (千貫神輿), a huge portable shrine that is paraded through the streets in the evening. On Saturday morning, you can witness floats and smaller mikoshi carried by children from 10 am. Later that day, from 4 pm to 8 pm, various portable shrines are carried around the shrine. Sunday is marked by the departure of the grand sengan-mikoshi from Torigoe Shrine at 6:30 pm. It travels through nearby districts and returns around 9 pm, accompanied by smaller portable shrines and floats as part of the procession. On both days, the streets are lined with about 300 stalls selling the customary festival treats and food, so head on down to experience a traditional Japanese festival!
Location
Torigoe Shrine
https://maps.app.goo.gl/ERtoKwHsXtZumoLF6?g_st=ic
Date
June 9th, 2023 – June 11th, 2023
(Timing differs each day, please check the website.)
Cost
Free
Website
https://www.city.taito.lg.jp/event/kanko/torikoematsuri.html
https://omatsurijapan.com/search/m/982/#content3
Rokugo Shrine Annual festival
Rokugo Jinja, a Shinto shrine nestled in the southernmost part of Tokyo near Kawasaki City in Kanagawa Prefecture, is a place of great cultural significance. Each year in early June the shrine hosts its grand annual festival known as Reitaisai. While many Shinto shrines feature mikoshi processions during their festivals, Rokugo Jinja goes beyond that by including enchanting shishimai (lion dance) processions performed by children. This unique blend of traditions adds a special charm to the festivities. Alongside the vibrant performances, visitors can also delight in a wide array of food stalls that offer delectable treats. Don't miss the opportunity to immerse yourself in the lively atmosphere of this remarkable festival!
Location
Rokugo Shrine
https://goo.gl/maps/jetcGpD94HtBP2x96
Date
Early June 2023 – Mid-June 2023
* Official information has not yet been confirmed.
Cost
Free
Website
https://rokugo.or.jp/s/index.html
Nature
Firefly Nights (Hotaru no Yube)
Yuyake Koyake Fureai Village is a charming countryside retreat that provides immersive nature encounters amidst the expansive lushness of the neighbouring mountains. During the month of June the venue hosts an enchanting affair known as Firefly Nights (Hotaru no Yube). As warm nights descend, the fireflies gracefully take flight creating a captivating spectacle that heralds the breathtaking arrival of the Japanese summer.
Location
Yuyake Koyake Fureai Village
https://goo.gl/maps/Lxer2YMCDsyuuaFN7
Date
June 10th, 2023 ~ June 25th, 2023
6pm ~ 8.45pm
Cost
200 yen
Website
Bunkyo Hydrangea Festival
As early summer arrives, witness a breathtaking spectacle as over 3,000 hydrangeas burst into bloom around Hakusan-jinja Shrine and Hakusan Park, adding vibrant hues to the city's rainy season. Explore the magnificent Bunkyo Hydrangea Festival at Hakusan-jinja Shrine, where the pathway to the shrine is adorned with street stands offering potted hydrangeas and festive trinkets. Don't miss the intriguing toothbrush memorial service held on Sundays at Hakusan Shrine, renowned for its anti-toothache beliefs. Delight in the enchanting beauty of hydrangeas while immersing yourself in the rich traditions of this quintessential Japanese summer experience!
Location
https://goo.gl/maps/RKBXEjS1Dq47WonF8
Date
June 10th, 2023 ~ June 18th, 2023
9pm ~ 5pm
Cost
Free
Website
Local Forest Hydrangea Festival
Every early summer, the Fuchu City Local Forest Museum organizes a captivating hydrangea festival, showcasing approximately 10,000 blossoms from 30 unique varieties across the museum's expansive 140,000-square-meter garden. Go for a relaxing stroll along Annabelle's Road and Annabelle's Hill, and you'll be treated to the sight and fragrance of exquisite white Annabelle hydrangeas.
Location
Fuchu City Local Forest Museum
https://goo.gl/maps/p2tdM2Uybx9e7rpx5
Date
May 27th, 2023 ~ July 1st, 2023
Closed on Wed
9am-5pm (last entry 4pm)
Cost
Adults ¥300; junior high school students and younger ¥150; children under 4 free
Website
http://www.fuchu-cpf.or.jp/museum/
Katsushika Iris Festival
Plan your visit to Katsushika Ward in Tokyo to immerse yourself in the annual iris festival held at Horikiri Shobuen Garden and Mizumoto Park. At Horikiri Shobuen Garden, you'll be treated to a view of 6,000 iris plants showcasing an impressive array of 200 varieties. Meanwhile, Mizumoto Park boasts an astonishing display of 14,000 flowers representing 80 distinct varieties. Alongside the breathtaking floral showcase, there will be live music performances that will further enhance your flowery summer experience.
Location
Mizumoto Park, Horikiri Shobukoen Garden
https://goo.gl/maps/GWtcRD3GfkGkhqkX6
https://goo.gl/maps/WuhzJ1LRhaoFAt7H9
Date
May 29th, 2023 ~ June 18th, 2023
8 am ~ 6 pm
Cost
Free
Website
https://www.city.katsushika.lg.jp/tourism/1000064/1028427.html?hl=en
Koiwa Shobu Garden
Nestled along the picturesque banks of the Edo River lies Koiwa Shobu Garden, a haven of natural beauty. Delight in the mesmerizing sight of 50,000 irises showcasing a multitude of captivating varieties that paint the garden in a kaleidoscope of colors come June. As the garden blooms, the vibrant Koiwa Iris Festival comes to life with charming booths offering delectable street food, enhancing the festive atmosphere amidst the breathtaking floral backdrop. Immerse yourself in this enchanting experience where nature, culture, and culinary delights come together!
Location
Koiwa Shobu Garden
https://goo.gl/maps/Djx8R3pprSyt5iGh7
Date
Late May – June
Cost
Free
Website
https://www.city.edogawa.tokyo.jp/e066/kuseijoho/gaiyo/shisetsuguide/bunya/koendobutsuen/koiwa.html
Food
Takao Beer Mount
At Takao Beer Mount, indulge in the all-you-can-drink, all-you-can-eat experience at a fixed price, at the top of the world. Mt. Takao Beer Mount is the highest beer garden in Tokyo, at an elevation of 500 meters. Here, you will be treated to an amazing view alongside delicious food and drinks. The drink menu boasts a selection of draft beers from Japan's top breweries—Asahi, Kirin, Suntory, and Sapporo—and also includes wines, sake, shochu, highballs, sours, and a variety of cocktails. Non-drinkers can savour the refreshing Monin non-alcoholic cocktail or choose from a range of soft drinks. The delectable buffet-style food spread presents food options from Hachioji ramen, to stone-oven baked pizzas, gyoza, cake, and more. Beer lovers cannot miss this event!
Location
Mt Takao
https://goo.gl/maps/i8k8p6aptiNr8qk48
Date
June 2023 to October 2023
* Official information has not yet been confirmed.
1 pm ~ 9 pm (Last order 8:45 pm)
Cost
For 120 minutes: 4,200 yen for adults, 3900 yen for seniors, 2700 yen – 500 yen for children (depending on age)
Website
https://takaosan-beermount.com/#outline
Taiwan Festival Tokyo
If you ever feel a little tired of sushi and ramen, consider a delicious alternative. While you may be in Japan, grab this rare opportunity to save yourself a flight to Taiwan and try out amazing Taiwanese food at this festival. The famous Taiwanese night market is being brought straight to Tokyo, where one can experience the famous Taiwanese noodles, beer and desserts at Ueno Park! Prepare to be entertained with captivating music and dance performances, and delight your taste buds at the vibrant beer garden, offering a selection of refreshing brews. Plus, the event offers the opportunity to engage in exciting food workshops where you can learn and indulge in a variety of culinary delights.
Location
Ueno Park
https://goo.gl/maps/RnfzXvwudjkcqXq67
Date
June 15th, 2023, ~ June 18th, 2023
10 am ~ 9 pm
Saturdays, Sundays and national holidays: Last entry 8 pm
Weekdays: Last entry 7 pm
Cost
Free
Website
June is full of sun, flowers, incredible food and festivals! We hope you can have an unforgettable start to summer in Tokyo with this list of fun activities. Exploring Tokyo in June is a one-of-a-kind experience!
Feature image credit: Ryo Yoshitake on Unsplash

In Japan and looking for a local and authentic experience? Book one of our culinary tours in Tokyo!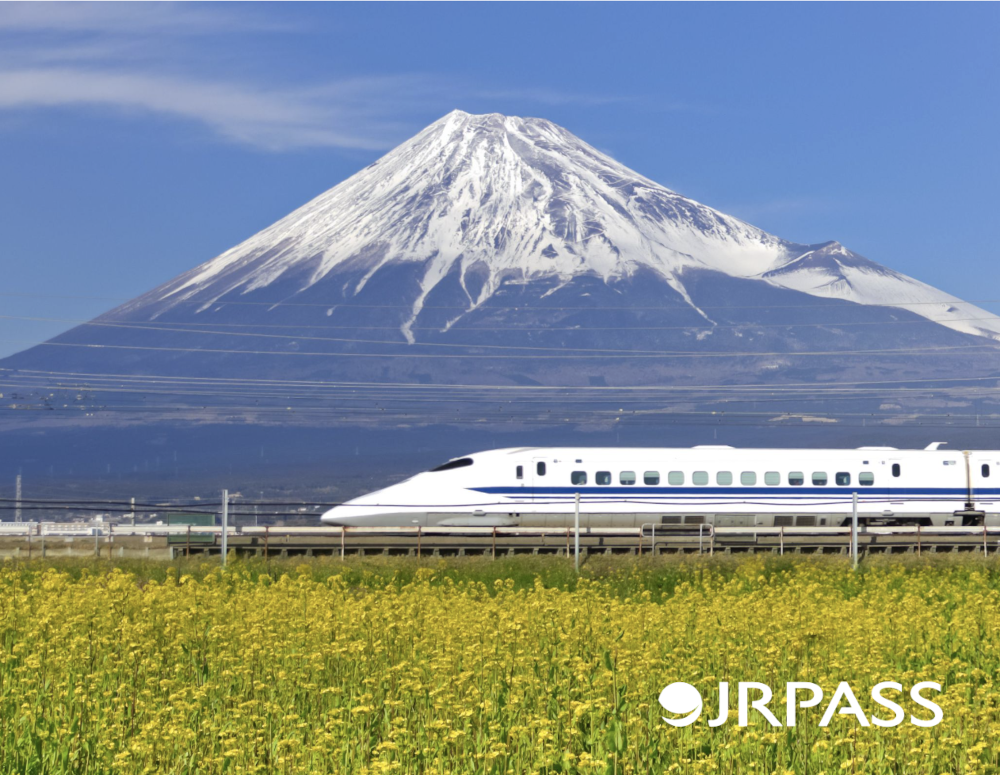 More from our blog…