July in Tokyo is synonymous with festivals and fireworks. The city comes alive with the sounds of taiko drums, the aroma of street food, and the colorful spectacle of traditional costumes. This is a time of celebration, where ancient traditions blend seamlessly with the modern energy of the city. With its vibrant festivals, cultural experiences, and culinary delights, Tokyo in July promises an unforgettable visit that will leave you with cherished memories and a desire to return again and again.
Haneda Shrine Summer Festival
Every year, during the final week of July, Tokyo hosts the highly anticipated Haneda Matsuri, an annual celebration steeped in tradition. This vibrant summer festival draws in a staggering number of over 30,000 attendees, who gather to witness a captivating spectacle. At the heart of the event lies the mikoshi, a portable shrine, carried by a spirited procession of 3,000 individuals. The Haneda Matsuri holds special significance, as it pays homage to the area's rich fishing heritage. In a mesmerizing display, the mikoshi is transported using a distinctive technique known as the Yokota. This unique method emulates the rhythmic swaying of a boat navigating the vast expanse of the ocean, immersing participants and spectators alike in a vivid representation of maritime culture.
Location: Haneda Shrine, 3-9-12 Hon-Haneda, Ota, Tokyo
Date: 29th – 30th of July
Cost: Free Entry
Website: https://wonderful-japan.jp/hanabi/tokyo/maturi/045haneda.html
76th Mitama Festival
This annual event, held at the historic Yasukuni Shrine, is a celebration of Japanese traditions and a vibrant tribute to the spirits of the departed. During the Mitama Festival, the shrine grounds transform into a mesmerizing spectacle of glowing lanterns, casting a warm and ethereal glow. More than 30,000 lanterns illuminate the pathways, creating a serene and otherworldly ambiance. Visitors are invited to explore the beautifully adorned shrine, where they can pay their respects and offer prayers for their ancestors.
One of the festival's highlights is the captivating dance performance known as Bon Odori. As the rhythmic beats of traditional music fill the air, participants clad in colorful yukatas gracefully move in unison, creating a captivating display of cultural heritage. Join in the festivities and experience the joyous atmosphere as locals and visitors come together to celebrate and honor their ancestors.
Location: Yasukini Shrine, 3 Chome-1-1 Kudankita, Chiyoda City, Tokyo 102-8246
Date: 13th – 16th July
Cost: Free
Website: https://www.yasukuni.or.jp/english/festivals.html
36th Shitamachi Tanabata Festival
During the Tanabata Festival, the streets come alive with vibrant decorations and colorful streamers, symbolizing the meeting of two celestial lovers, Orihime and Hikoboshi. Stroll through the lively stalls, adorned with traditional decorations, and witness the meticulous craftsmanship of local artisans.
A special highlight of this festival is when one writes wishes on small strips of paper called tanzaku and hangs them on bamboo branches. If you want to experience the joy of expressing your deepest desires and dreams and marvel at the sight of countless tanzaku swaying gently in the breeze, do not miss this whimsical festival!
Location: Asakusa, 3-18-2 Matsugaya, Taito, Tokyo 110-0036 Japan
Date: 8th – 9th July
Cost: Free Entry
Website: https://www.city.taito.lg.jp/event/kanko/shitamathitanabata.html
Zojoji Tanabata Festival Japanese Paper Candle Night
This enchanting event, also inspired by the celestial tale of Orihime and Hikoboshi, invites visitors to immerse themselves in a sea of flickering lights and heartfelt wishes. As twilight descends, the temple grounds come alive with the warm glow of countless paper lanterns. Delicate and intricately crafted, these lanterns create a serene and ethereal ambiance, illuminating the night sky. Witness the captivating sight of visitors inscribing their wishes on strips of paper and tying them to bamboo branches. Known as tanzaku, these wishes flutter gently in the breeze, carrying aspirations to the heavens above. Join in on this beautiful tradition, allowing your own hopes and dreams to be carried by the gentle glow of the lanterns.
Location: Zojoji Temple, 4-7-35 Shiba-Koen, Minato-ku Tokyo
Date: 7th July
Cost: Free
Website: https://www.zojoji.or.jp/event/ev_tanabata.html
The 49th Kagurazaka Festival
Spanning four days of cultural extravaganza, the festival kicks off with the Hozugi Market, a vibrant marketplace where the seeds of winter cherry trees are sold for ceremonial purposes during the revered Obon season. The latter half (Friday and Saturday) transforms into a mesmerizing Awa Odori festival. Originating from Tokushima Prefecture, this graceful and fluid dance captivates audiences with its elegant movements. Feel the rhythm pulse through your veins as you witness participants donning traditional attire, joyously expressing themselves through this captivating form of artistic expression. Throughout the festival, tantalizing yatai, or outdoor festival food stalls, will be present, offering a mouthwatering array of culinary delights. Do not miss this quintessentially Japanese festival!
Location: Kagurazaka-dori
Date: 26th – 29th July
Cost: Free Entry
Website: https://www.kagurazaka.in/kagurazaka_festival/49thmatsuri/
The 57th Katsushika Noryo Fireworks Festival
Prepare to be dazzled as the Edogawa Riverbed in Katsushika Ward, Tokyo becomes the captivating backdrop for one of the city's most cherished traditions—the Edogawa Fireworks Festival. With a rich history dating back to 1953, this iconic event has been lighting up the skies for decades. Immerse yourself in a symphony of lights as approximately 13,000 fireworks illuminate the heavens. However, in an exciting twist for 2023, after a four-year hiatus, the festival returns with a bang. Brace yourself for an extraordinary spectacle as a staggering 20,000 fireworks ignite the night, embracing the theme of "a new restart."
Location: Shibamata Shonen Baseball Field 5 Chome-40-13先 Shibamata, Katsushika City, Tokyo
Date: 25th July
Cost: Free Entry
Website: https://www.city.katsushika.lg.jp/tourism/1000064/1000065/1031830.html?hl=en
The Sumida River Fireworks Festival
Embark on a journey through time as you witness the enduring tradition of the Sumida River Fireworks Festival, a cherished event that has graced the skies since the illustrious Edo period. This remarkable festival holds a profound historical significance, tracing its roots back to a time when fireworks were launched around Ryogoku Bridge, symbolizing prayers for the souls of the departed and protection against devastating epidemics.
Prepare to be dazzled by the awe-inspiring Sumida River Fireworks Festival, where an astonishing display of 20,000 shots illuminates the Tokyo skyline. This renowned event, deeply rooted in tradition and cultural significance, promises an unforgettable experience for spectators of all ages.
Location: Sumida Park, Mukojima, Sumida-ku Tokyo
Date: 29th July
Cost: Free
Website: https://www.sumidagawa-hanabi.com/
45th Adachi Fireworks Festival
Prepare for an unforgettable spectacle as the 45th Adachi Fireworks Festival lights up the Arakawa riverbed, claiming its place as a frontrunner among Tokyo's grandest fireworks festivals. With a rich history and a reputation for being ahead of the curve, this eagerly anticipated event will return in 2023 (Reiwa 5), after a four-year hiatus, on Saturday, July 22.
As the sun sets, the anticipation rises, and the night sky becomes a canvas for an extraordinary display of pyrotechnic mastery. You will be able to witness a breathtaking showcase as approximately 15,000 dazzling fireworks burst into life, painting the heavens with an explosion of color and light.
Location: Arakawa River, 都道449号線, Japan, 〒120-0031 Tōkyō-to, Adachi-ku, Senjuōkawachō
Date: 22nd July
Cost: Free Entry
Website: https://hanabi.walkerplus.com/detail/ar0313e00857/?guid=ON
There are a lot of festivals during the Summer season so make sure to join one of them!
Feature photo Credits – JapanTravel
PIN THIS FOR LATER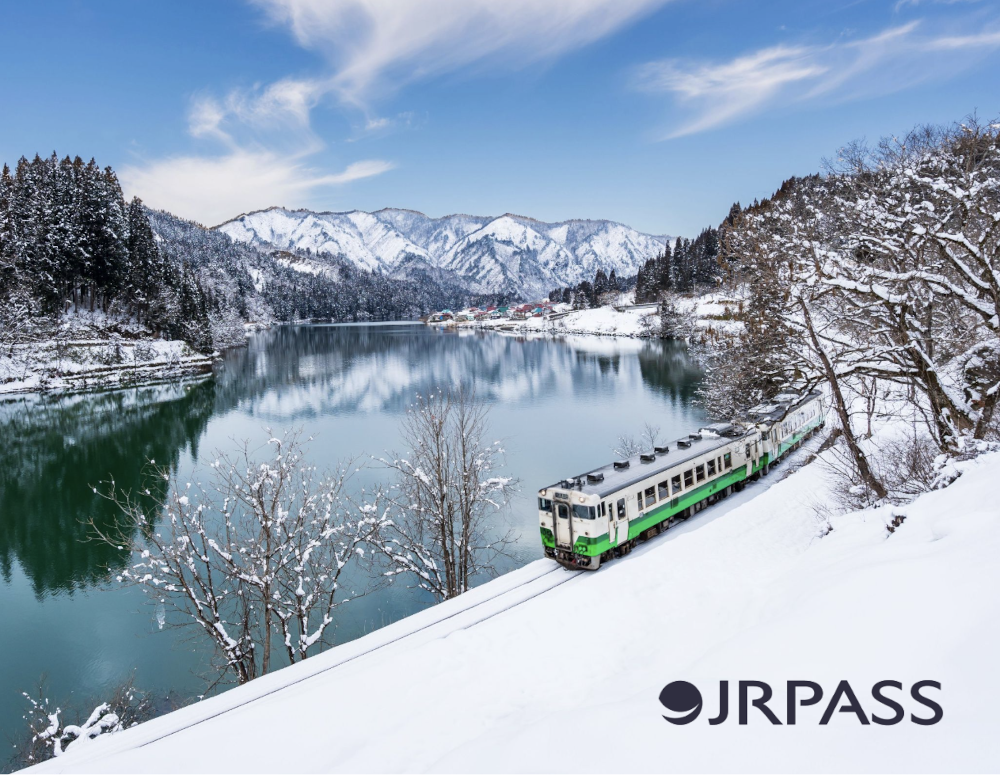 More from our blog…