TEA AS PERSONAL REVELATION
If you're reading this blog post in a busy place, perhaps surrounded by a lot of people moving around, it might be helpful to put on a pair of headphones and move to a quieter place. Or maybe you're actually multi-tasking at the moment and have several browser windows open on your computer? Or maybe your phone is vibrating with notifications? If so, try pausing the interference and take a break for the next few minutes.
At the very least, take a second to inhale, and then exhale really, really slowly.
Done? Okay, now you're ready to read about gyokuro.
Gyokuro is a tea that basically does what we just did together. A sip of gyokuro can be an intervention. This is a tea that can bring idle conversations to a sudden halt. It's a tea that could become a turning point in one's life, a place from which one never comes back quite the same. Gyokuro can expand the notion of what tea is and can be for even the most seasoned of tea drinkers.
If this all sounds too far-fetched, it's likely you haven't had a proper gyokuro experience — yet.
In order to better illustrate, here's a quick personal anecdote: over a decade ago I had my first sip of "real" gyokuro. The first sip, which was rather "thick" and viscous compared to teas that I was used to drinking, made me pause and recheck the menu. The description included the words "butter and pear." Taking a moment to reflect, I realized the tea somehow actually tasted like these foods. I'd never had anything like it — and had never imagined tea could taste so substantial. The experience piqued a curiosity that has now become more than a decade of seeking out gyokuro.
The past 10 years have been a constantly more in-depth study of how these particular tea leaves can deliver such unique singular experience after singular experience, year after year. Sometimes gyokuro tastes like the cleanest ocean air. Sometimes it conjures the deep minerality of the earth. If it sounds like too much poetry or drama, do a quick search online. You'll find similarly dramatic first-time gyokuro tales. This is a tea that seems to take many people by surprise.
Perhaps one other way to describe this tea is that gyokuro somehow reflects back, in a most exquisite and condensed form, a world where tea farmers become artists — agricultural practices and the dynamics of the earth and sun and time align together into a certain kind of human-orchestrated harmony. I've often thought, if I can only have one food in life, it might as well be gyokuro. Somehow, all the ingenuity, care, creativity and responsiveness that the best chefs in the world aspire to can manifest in this tiny cup of tea.
WHAT MAKES GYOKURO SO UNIQUE?
There are numerous factors that support the successful cultivation of gyokuro, but among the most essential is the shading of the tea leaves from the sun for at least 20 days before harvesting. Tea leaves are covered with straw reeds or black sheets called tana.
It also takes special care and attention to brew these precious leaves into a beverage that reflects their full potential. If brewed properly, you'll never be handed a mug of gyokuro. You also won't ever burn your hand holding a hot tea cup. You will be drinking only around a couple tablespoons of pale green, lukewarm liquid — the typical amount of gyokuro extracted into each tiny serving is only around an ⅛ of a cup. Don't let the minuscule portions fool you. A seemingly meager amount of liquid delivers a dramatic return.
Unlike other green teas that have been enjoyed for centuries, gyokuro is relatively modern and has only existed since around 1835. The sophisticated taste of gyokuro actually developed through a series of trials and errors around shading the tea leaves, initially not to deepen the flavor of the tea, but in an attempt to protect the fragile leaves from frost. Other early experiments included forming round tea balls called gyokuro (literally "ball dew"). This is why the name gyokuro does not end with the suffix -cha like most other Japanese teas. The ball-rolling technique didn't last, but the practice of shading did.
Shading intensifies and clarifies the potent flavors of gyokuro. As the leaves struggle under the shade, photosynthesis is slowed and the amino acid L-Theanine is unable to transform into catechin, resulting in nearly astringent-less tea full of vitamins and minerals — and creating one of the most umami-filled foods in existence. Today, gyokuro is more widely known as "Jade Dew" or as the "whiskey of teas" due to its complex tasting experience.
WHY YOU HAVEN'T ENJOYED MUCH GYOKURO — YET
Gyokuro accounts for a tiny portion of the tea produced in Japan, constituting only .05%, or around 250 tons of tea, of the 78,000 produced in Japan in 2021.
Gyokuro is rare, expensive, and labor intensive. If you've never heard of it, you're not alone. Many Japanese people haven't enjoyed gyokuro, and few people anywhere drink it regularly. Its high price usually relegates it to being a special occasion tea, shared with friends during holidays or celebrations.
Gyokuro is a tea of precision and methods vary regionally. You'll find award-winning fields in Kyoto Prefecture (Uji and Kyotanabe most notably) as well as Yame, in Fukuoka prefecture. Both regions have won major gyokuro awards year after year, with Yame taking center stage for production, creating around 40% of all gyokuro.
In addition to shading, unique fertilization methods vary regionally, as well as locally-inflected practices of hand-picking, steaming, hand-rolling and tea processing. Some of the highest-grade gyokuro leaves often look like long, thin needles when they are finished.
Local micro-climates, soil and humidity levels also influence the tasting profile of this tea. We recommend trying gyokuro from several different areas in order to discover and experience various regional masterpieces for yourself.
READY TO DRINK?
Wherever you're currently living, we hope you have a chance to try gyokuro at least once. At the end of this post, we share several international tea companies that ship high-quality gyokuro internationally.
If you happen to be living in or visiting Japan while reading this post, we recommend visiting Ippodo Tea in either Kyoto or Tokyo (or both!). Ippodo's Kaboku Tearooms are particularly useful for anyone new to this tea because the tasting experience includes learning, right at the table, how to properly brew the leaves for yourself. After ordering a tea set, guests are given all the necessary instructions and tools to make perfectly brewed tea, including water (and methods for cooling hot water while warming teaware simultaneously), pre-measured tea (more than you might think!) and a clock for keeping precise track of the steeping time. You'll go home an expert, ready to brew up the magic on your own!
If you're not able to visit Ippodo, here's a quick summary of how to make gyokuro at home. We recommend trying the following instructions as a baseline and then adjusting according to taste and preference:
TEAWARE: Rather than using a large pot, try to use a small Japanese teapot, such as a Houhin (宝瓶) or kyusu (急須). The shape and size of your vessel will affect the taste.
WATER TEMPERATURE: 60°C / 140°F
TEA QUANTITY: 10 g / 0.35 oz
WATER AMOUNTt: 80 mL / 3 oz
BREW TIME: 2 minutes
Pouring of tea: If brewing for more than one person (highly recommend), only fill each cup partially at first, then move smoothly, pouring from cup to cup, making sure to return to each cup more than once in order to create an even flavor across all servings.
NOTE: It is said that the best flavor in the pot, "the golden drop" resides in the final drop of liquid. So, keep the teapot tilted until ALL liquid is fully extracted.
KEEP POURING: The high-quality leaves can be re-steeped 4-5 times.
With the weather warming up, we also recommend trying a gyokuro mizudashi (cold brew) for an umami-filled treat with an extra, natural sweetness. A baseline brewing method is to steep 10 grams of tea in 7 ounces of cold water for 15 minutes.
A TEA WITH MANY BENEFITS
Shortly after drinking gyokuro, you might notice that you don't quite feel the same. You might feel newly alert, awake or energetic.
If you're sensitive to caffeine, pair your tasting experience with a glass of water, but also know that along with higher caffeine, you're also reaping more health benefits when drinking gyokuro. This tea's lift is typically counterbalanced by a pleasant mellow calm, leaving you feeling like you've received a boost of amino acids, vitamin C and more.
We hope this post has made this exceptional tea more accessible and desirable! Please give it a try and let us know how it goes. We'd love to hear your gyokuro-tasting stories!
ARIGATO TRAVEL TEA TOURS:
Did you know Arigato Travel offers custom tea experiences as well as trying tea on many of our food tours? Check out the options here! https://arigatojapan.co.jp/all-tours
GYOKURO TASTING EXPERIENCES IN JAPAN:
Ippodo Tea, Kaboku Tearooms
Sakurai Tea experience, Tokyo
ChaChanoMa, Tokyo
ORDER ONLINE, SHIP INTERNATIONALLY:
Maiko Tea, Kyotanabe
Kettl Tea
Hoshino-Seichaen
LEARN MORE ABOUT GYOKURO:
https://imbibemagazine.com/gyokuro/
https://tea-of-japan.com/tea-of-the-month/gyokuro-tea-history/412/06/21
https://japanesetea.sg/japanese-tea-pedia/gyokuro/
Love tea? Read more in our four-part series on Japan's Notable Tea Regions:
PART 1 KAGOSHIMA: SENCHA FOR EVERYONE
PART 2 FUKUOKA: YAME EXCELLENCE: RISING STAR OF GYOKURO
PART 3: SHIZUOKA: FUKAMUSHI FLOWS LIKE WATER
PART 4: KYOTO AND UJI: ALL THINGS SHADED, THE CULTURAL HOME OF TEA
Feature image credit: Zach Mangan, Kettl Tea
Want to enjoy a full tea experience in Kyoto? Book your guide now!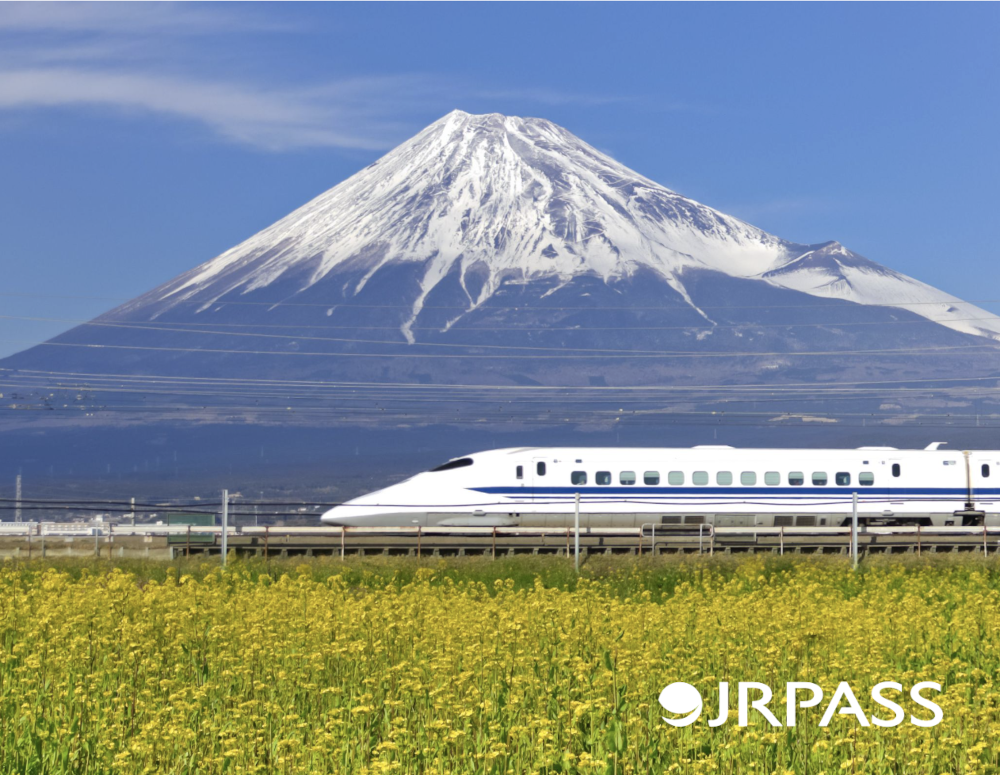 More from our blog…