February is the month with some of the coldest and driest weather. Despite that, in the traditional Japanese calendar, February marks the beginning of spring! Although skiing is a great activity to do, other events happening in Tokyo this month will make you enjoy the crisp and cold weather.
Culture
We cannot start the list without mentioning the upcoming Setsubun. Setsubun literally translates to "seasonal division" and is held on February 3rd, a day before the beginning of spring in the Japanese calendar. In this auspicious mamemaki (bean-throwing) event, fuku-mame (lucky beans) are thrown at the oni (a Japanese folklore demon usually represented by the male head of the household) while chanting "Oni wa soto, fuku wa uchi!" (Demons out, fortunes in!), which in line with spring cleaning, purifies the home of evil, warding off misfortunes and bringing in prosperity and good luck. While Senso-ji in Asakusa is a popular place for setsubun, here are other places you can go to on this special day:
In close proximity to Tokyo Tower is the Zojoji Temple, which became the temple of the Tokugawa Shoguns in the Edo period and is a popular spot for festivities. At this temple, you may find politicians, sumo wrestlers, and famous personalities throwing beans at the crowd, and witness the annual tradition of mochi-tsuki (pounding rice cakes)!
Location
Zojoji Temple
4 Chome-7-35 Shibakoen, Minato City, Tokyo 105-0011
https://goo.gl/maps/gt7179Ngbuj
Date
February 3, 12:00
Cost
Free
Website
Honmonji Temple is one of the most popular places for setsubun in Tokyo, but the crowd is still smaller than at Senso-ji. Many of the participants that show up here are sumo wrestlers. The temple is also known for its kuzumochi, a traditional Japanese dessert made of kuzu powder.
Location
Ikegami Honmon-ji Temple
1 Chome-1-1 Ikegami, Ota City, Tokyo 146-8576
https://goo.gl/maps/EhtuunMVZcL2
Date
February 3, 13:00 (procession), 14:00 (prayer service), 15:00 (bean throwing)
Cost
Free
Website
https://honmonji.jp/index.html
Located on the hillside of Mt. Takao, it is known as a spiritual power spot, with numerous halls enshrining different kinds of gods for different hopes and needs. Bean throwing is done after a goma fire ritual, done to lead people to a spiritually higher realm. The event is also packed with prominent figures like celebrities, wrestlers, and singers.
Location
Yakuo-in Temple
2177 Takaomachi, Hachioji, Tokyo 193-8686
https://goo.gl/maps/7h4c1mAyR44C35Sr6
Date
February 3, starting from 7:30 and done every hour and a half with the last at 14:30
Cost
Free
Website
https://www.takaosan.or.jp/english/
Once you are done participating at setsubun, or if you are looking for another event, there is also the Chinese festival happening at Yokohama near Motomachi Chukagai Station! Chinatown will be holding its 37th Spring Festival, the first time after three years of postponement due to the pandemic. It will run from January 22 until February 5th. On February 4, a major event called the Celebration Dance Parade will be held from 16:00 onwards, and there will be a lantern festival on February 5th to mark the end of the Chinese New Year. You can also write your wishes for free at ChinaTown80 until February 4!
Location
Yokohama Chinatown
Yamashitacho, Naka Ward, Yokohama, Kanagawa 231-0023
https://goo.gl/maps/dQtNyFZSEZWysET7A
Date
January 22 – February 5
Cost
Free
Website
https://www.chinatown.or.jp/event/celebration/shunsetsu2023/
Nature
Another notable event this February is the plum blossoms. Visible from February to March, these seasonal flowers bloom earlier than the cherry blossoms. Alongside the onset of spring in the Japanese calendar, these flowers symbolize vitality, hope, and renewal.
Just a few minutes from Ueno Park is the Yushima Tenmangu Shrine. They have a plum blossom festival (ume matsuri) starting early February until early March. During the festival, the place is filled with street foods, charity sales, and there is even a karaoke competition!
Location
Yushima Tenjin Shrine
3 Chome-30-1 Yushima, Bunkyo City, Tokyo 113-0034
https://goo.gl/maps/Sh27DSo143bmd2EAA
Date
February 8 – March 8, 8:00 – 19:30
Cost
Free
Website
https://www.yushimatenjin.or.jp/pc/ume/2023/index.htm
Another great place to celebrate the plum blossom festival is at Hanegi Park in Setagaya. Also from early February to early March, in this festival, you can partake in several traditional Japanese activities such as tea ceremony, koto sessions, haiku workshop, mochi pounding, and amazake service.
Location
Hanegi Park
4 Chome-38-52 Daita
Setagaya, Tokyo 155-0033
https://goo.gl/maps/YZDbdTf7BdmRimrj7
Date
February 11 – March 5, 10:00 – 16:00
Cost
Free
Website
http://setagaya-umematsuri.com/
Culinary
Of course, entertainment and cultural activities always come with food! There are numerous food festivals happening across Tokyo, and this February, there will be events for some of the staples in Japanese cuisine – namely, bread and fish!
Happening late February at the Fuji Television Headquarters in Odaiba, the pan matsuri or bread festival will be filled with delicious treats for carb and cafe lovers! There will be different kinds of bakeries, as well as drinks, fruit jams, and desserts.
Location
Fuji Television Headquarters
2 Chome-4-8 Daiba, Minato City, Tokyo 135-0091
https://goo.gl/maps/c6DLaQRtG7bcFJJJ6
Date
Late February
Cost
Free
Website
https://www.fujitv.co.jp/gotofujitv/panfes2020winter/
One of the largest fish-eating events in Japan, the Sakana and Japan Festival highlights the Japanese people's strong affinity to seafood. With around 70 booths presenting seafood from across the country, you will be able to enjoy and discover gourmet dishes, seasonal ingredients, and local specialties.
Location
Yoyogi Park
2-1 Yoyogikamizonocho, Shibuya City, Tokyo 151-0052
https://goo.gl/maps/1PfYFg8RbVVqpiXy6
Date
February 23 – 26, 10:00 – 20:00 (time schedule may vary)
Cost
Free
Website
https://37sakana.jp/sakanajapanfes/
Entertainment
With advertisement filling in the trains, Cirque du Soleil's Alegria is a highly-anticipated reimagined classic combining fantasy with revolution – they have dubbed it a "quintessential Cirque de Soleil spectacle." The show runs for 125 minutes and tickets will be sold until May 31st.
Location
Odaiba Big Top
Tokyo Koto-ku Aomi 1-chome 1R-gaiku
https://japantravel.navitime.com/en/area/jp/spot/02022-1242111/
Date
February 8 – June 4
Cost
¥5,800 – ¥22,000
Website
https://www.cirquedusoleil.com/japan/tokyo/alegria/buy-tickets
If you are looking for a calmer activity, another event is the illumination, which is a recurrent winter spectacle. In Tokyo, many of the winter illuminations end on February 14, so it's a way to spend a leisurely romantic date with your partner as you stroll in the last signs of winter. Below are two of the recommended scenic spots:
Location
Tokyo Midtown Hibiya
1 Chome-1-2 Yurakucho, Chiyoda City, Tokyo 100-0006
https://goo.gl/maps/nZegKP4yGjrfeqTy9
Date
November 17 – February 14, 17:00 – 23:00
Cost
Free
Website
https://www.hibiya.tokyo-midtown.com.e.adj.hp.transer.com/xmas/en/index.html
Location
JR Minami-Shinjuku Building / JR Shinjuku Miraina Tower / Suica Penguin Plaza / Takashimaya Times Square / Shinjuku Maynds Tower / Shinjuku Southern Terrace
Date
November 14 – February 14, 17:00 – 23:00
Cost
Free
Website
https://www.southernterrace.jp/news/2286
February is the month that marks the end of winter and its transition into spring, and these events emanate the feelings evoked in such a transition – warmth, joy, and vitality. Let's join in on the festivities and continue marking a positive start to the year!
Feature image credits: Timo Volz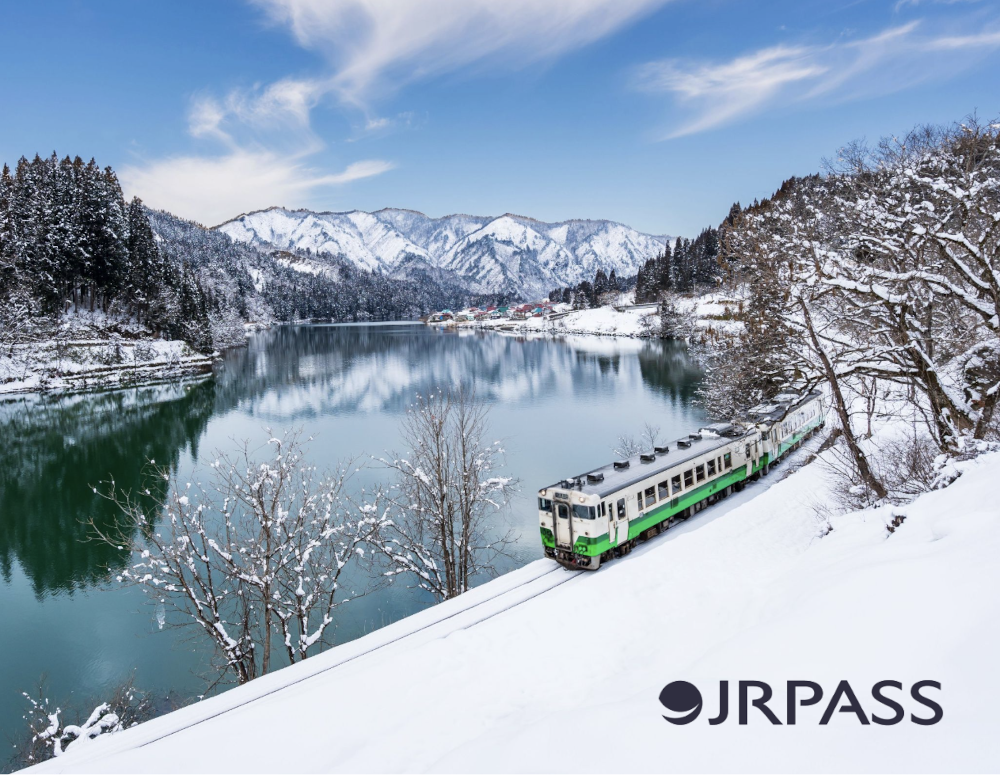 More from our blog…