As October draws near, the spooky season is creeping around the corner, as stores and streets start getting into the festive spirit with Halloween decorations. While not a traditional holiday in Japan, Halloween has found its place as a vibrant and colorful event, with many people donning creative costumes, attending themed parties, and participating in lively parades. Overwhelmed by the pumpkins and spooky atmosphere? Not to worry, as there are plenty of other non-Halloween themed events to check out as well!
Bake-Neko Halloween Festival
The Bake-Neko Festival (Formally Bake-Neko Parade) in Japan is a captivating and culturally rich event that fuses the allure of Halloween with traditional Japanese folklore. This parade showcases the mesmerizing legend of the "bake-neko" or "monster cat", a mystical creature from Japanese mythology known for its supernatural powers.
Participants and spectators alike immerse themselves in the enchanting world of bake-neko, donning elaborate cat-themed costumes that blend the eerie and the elegant.This unique parade not only embraces the spirit of Halloween, but also pays homage to Japan's rich cultural heritage, creating an event that blends the old and new, and the supernatural and festive.
Location: Kagurazaka Park
Date: October 15th
Cost: Adults (junior high school students and above): 500 yen / Children: Free (must be accompanied by a guardian)
Website: https://twitter.com/bakenekoparade / http://bakeneko.oops.jp/
Ikebukuro Halloween Cosplay Festival
The Ikebukuro Halloween Cosplay Festival stands as a testament to the captivating fusion of contemporary pop culture and traditional festivities in Japan. Ikebukuro transforms into a vibrant display of creativity and self-expression during this annual event. Drawing inspiration from anime, manga, video games, and even global cultural phenomena, the festival showcases a unique blend of characters and concepts. The streets come alive as the participants embark on parades, join engaging workshops, and partake in photo sessions.
Location: Ikebukuro Area (Details TBA)
Date: October 28th-29th
Cost: TBA
Website: https://ikebukurocosplay.jp/
Sanrio Puroland Spooky Pumpkin Halloween All-Night Party
The Spooky Pumpkin Event at Sanrio Puroland is a place where the worlds of Sanrio and Halloween converge, offering those who are interested a chance to see the theme-park after hours. The event will feature performances from multiple artists, including Sanrio's own DJ Hello Kitty and DJ Kuromi! Halloween-themed food and drinks will also be available for those wanting to take a break from the music and dance-floors.
Location: Sanrio Puroland
Date: October 28th (10PM-5AM)
Cost: Ticket Dependent
Website: https://www.puroland.jp/spookypumpkin2023/
Tokyo Yosakoi Festival
The Tokyo Yosakoi Festival is the second part of the Fukuro Festival. Visitors will be able to experience Japanese culture through the parade, which includes mikoshi (portable shoulder-borne shrines) parades, traditional music, dances, and much more!
Location: Ikebukuro Area
Date: October 7th-8th
Cost: Free
Website: https://www.yosakoitokyo.gr.jp/
Yokohama Oktoberfest 2023
Yokohama Oktoberfest brings the spirit of the traditional German beer festival to the shores of Japan, creating a lively and authentic experience for beer enthusiasts. Taking place at Yokohama's waterfront, this annual event captures the essence of Bavarian culture with its cheerful atmosphere, hearty cuisine, and, of course, an impressive selection of premium German beers!
Location: Yokohama Red Brick Warehouse
Date: September 29th – October 15th
Cost: 500 Yen entry fee (Free for highscoolers and below)
Website: https://www.yokohama-akarenga.jp/oktoberfest
Tokyo Ramen Festa
The Tokyo Ramen Festa (Formally known as the Tokyo Ramen Show) is a celebration that brings together ramen fans to indulge in a mouthwatering exploration of Japan's iconic noodle dish. Held annually in Komazawa Olympic Park, ramen chefs from all corners of the country gather to showcase their unique regional styles, offering an opportunity to sample an impressive selection of ramen types. From rich and creamy tonkotsu to delicate and flavorful shoyu, the festival caters to a diverse palate of tastes and preferences.
Location: Komazawa Olympic Park Central Square
Date: October 26th – November 5th

Cost: Free Admission. Ramen meal tickets are 1000 yen each.

Website: https://ra-fes.com/gaiyo.html
Taste of Tokyo
From humble street food stalls to upscale restaurants, Taste of Tokyo encompasses the city's rich culinary heritage and its constant culinary innovation. Attendees have the opportunity to try multiple mouth-watering creations over a span of 4 different venues. In addition to the various food items, there will be workshops to promote the appeal of local ingredients and introduce the surrounding agriculture, fisheries and farms in the city.
Location: Multiple sites – Marunouchi, Hibiya, Yurakucho, Toyosu
Date: October 27th-29th

Cost: Free admission

Website: https://www.tasteoftokyo-ajifes.jp/
Tokyo Vegan Gourmet Festival Autumn 2023
The Tokyo Vegan Gourmet Festival boasts itself as Japan's biggest plant-based food festival, and is held twice a year in Tokyo both in the summer and autumn. The festival promotes a sense of conscious living, environmental awareness, and healthy eating, resonating with a community of like-minded individuals passionate about cruelty-free and planet-friendly dining. Visitors will have access to 85 stalls, all of which will be animal-product free!
Location: Kiba Park
Date: October 1st

Cost: Free admission

Website: https://vegefes.com/2019/07/29/tokyo-2023about-venue/
As we bid September adieu, the city of Tokyo transforms under October's spell as we see traces of Halloween becoming more intertwined with traditional festivities, cultivating a unique experience you can't get anywhere else! If any of these events caught your interest, be sure to check out our other posts to find out more about hidden gems and activities in Japan.
Feature photo credit: Eva Bronzini
PIN THIS FOR LATER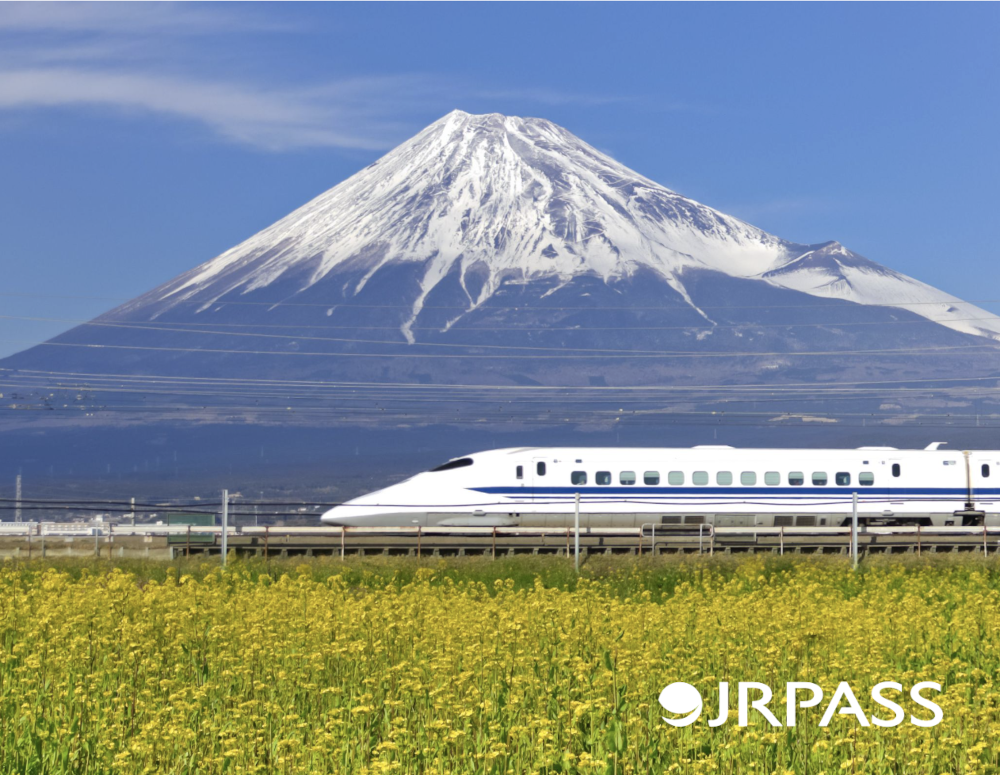 More from our blog…