Kyle Wittington is a dedicated chajin (tea person) with wide-ranging skills and interests in tea ceremony and practice. He not only makes tea, but also creates tea related textiles, stages public tea events and even hosts a tea reading group online. For today's interview, we enjoyed a conversation with Kyle, learning about his background, journey with tea and the tea-related projects he's most excited about sharing with others.
Perhaps a good place to start for readers unfamiliar with your work and practice would be to share a bit of who you are and your background. Could you give a brief intro to your history with tea. What was it that first drew you to Japanese tea?
Oooh, where to start! I got into tea at a really young age, somewhere around early teens I guess, drinking loose leaf tea with a proper teapot, cup and saucer (the family used bags and mugs). I'd been interested in Bonsai since I was a kid and from there found my way to reading about Japanese Gardens and then discovered the Japanese Tea Ceremony. I remember once, on a school trip to Berlin, whilst everyone else was buying CD's and such with their travel money, I found a tea shop and bought teaware and tea!
I'd say my interest in Japan got serious around the age of 15 or 16, I went to my first Tea Ceremony demonstration around then. But really it was when I went to Japan as a volunteer with The Project Trust teaching English in Hokkaido on my gap year (2004-5) that things got serious and I started studying Chanoyu (Chado, the Japanese Tea Ceremony) with the local Ura Senke Sensei in the village i was living in there. Although I wanted to do more with tea then it didn't happen for many years, life got in the way. I did other things with tea over the years, including a couple of start-ups but then really picked up Chanoyu again in 2017 and have been practicing seriously since then. In 2022 I got my Karamono license which is quite a big achievement and means that I can now accept students under the guidance of my teacher.
You've been studying Japanese tea for a long time, both Ura Senke and Ueda Sōko traditions. I'm less familiar with Ueda Sōko, could you share more about this style and approach to tea?
Most people are! Ueda Sōko is a Samurai tradition of tea from Hiroshima. Ueda Sōko was a daimyo and aid to Toyomoti Hideyosi and learnt tea from Sen no Rikyu and Furuto Oribe before establishing his own style of chanoyu which continues to this day with the current Iemoto (grand master) being the 16th generation. Stylistically, the Ueda Sōko Ryu (ryu = school or tradition) draws on wabi-cha and bukeh-cha (samurai style tea) and is particularly known today for its bukeh-cha style. What does this mean practically? Well, it's to do with aesthetics and values, how we move, breathe and hold utensils and indeed variations in some of the utensils as well. For example, we're known for the distinctive way we handle the hishaku (bamboo ladle). Really the best way to understand is to experience it.
You've been hosting a tea-related reading group online for a while. What kinds of books have you been reading together and what has this process been like? Can anyone join?
I started TeaBookClub in 2019 when I realized I probably wasn't the only one with a growing collection of tea books that I bought but never actually read. It's grown over the years and now we have a lovely community of tea lovers and readers from around the world reading tea books together. We read each book over a two month cycle with meet-ups each month. At the end of the first month of each cycle we have a social meet-up or an author joins us for a chat if possible. At the end of the second month we have our discussion meet-up to share our thoughts on the book. It's open to everyone, we principally read in English though some people like to read in their language if translations are available. I guess the key thing is an interest in tea and learning more about tea. We read a range of books from tea novels (quite hard to find) to travel, recipe, general and sometimes more academic books too. Along the way we've read about some fascinating people and their adventures with tea, both now and in the past as well as learning loads about world tea history and culture.
You have several side projects related to tea, such as making tea bags (shifuku) and other textile items. How long have you been creating these? Do you sew/make them all yourself? We'd love to hear more about this aspect of your tea work.
Well actually, making shifuku is the main part of my work these days, with clients all around the world. This year I had my first order from a chajin in Japan which was quite a milestone as usually shifuku are only made in Japan! So to send an English made shifuku to Japan was special. I've been making shifuku, and other textile items we use in Chanoyu, for about 5 years now, and it's been my main focus for the last three. They're all hand sewn, taking from 8-14 hours per shifuku to make so it's a lot of very fine, fiddly, skilled work. I make the himo (braided silk cords used to tie them closed) myself, by hand using the traditional Japanese Kumihimo technique. I also make the tsubari (twisted silk cords that attach the himo) myself so everything is entirely customisable. I mostly work with western/european fabrics but of course vintage kimono are great too and when a client asks for traditional "Meibutsu-gire" tea ceremony fabrics, I can source these as well. Most of my work is commission based as shifuku have to be made to custom fit the chaire/chawan they're meant for. My clients are all over the world so I've had to develop a method of remote measuring so that clients don't have to send their precious pieces in the post, I just send them the custom fit shifuku when it's finished. Of course, I also make other textile items we use in Chanoyu like Obukusa, Kobukusa, Sukiya-bukuro, shino-bukuro etc.
I've always been exploring where I can take the art of shifuku, doing different things with the medium. This year I launched my first collection: "Cloud-Gire". These are all pieces that I've hand embroidered with a pattern I designed and which draws influence from my work and research. I also make very unique leather shifuku and am working on a new tartan line launching later this year. I'm experimenting with some other unique concepts, drawing inspiration from the fashion world and my research.
I'm researching the "Meibutsu-gire" (traditional fabrics used in Chanoyu) which you can follow on my Patreon. It's a mammoth task but very interesting to explore the history of these stunning fabrics which represent something of a time capsule, a snapshot into the textiles that were being imported into and used in Japan 400-500 years ago. Thanks to their inclusion in the Miebutsu-gire cannon, the patterns have been copied and repeated over the centuries so we're really able to see and to trace those patterns back in time. It's fascinating! Hopefully one day there'll be a book but I've a long way to go before I get there!
Could you share more about what place, or meaning, Japanese tea ceremonies hold in your daily life? How often do you practice formal tea with others?
I wish I practiced more often! In 2021-22 I built a Chashitsu (Japanese Tea Room) in my loft. I even made my own tatami! It's so great when friends or guests or shifuku clients come to visit and I can serve tea to them there. Our shachū (tea group under a teacher) is global with our teacher, Adam Sōmu Wojciński living in France. We have lessons online so actually doing tea in real life with others is always a real treat and a pleasure.
Whilst I'm not the kind of person who practices daily, it's always interesting to see how the practice of tea has filtered into other aspects of my life, from garden design to how I stack the dishwasher. For some people it's about the ritual and practice of doing tea, but for me I think it's just a part of who I am and comes out in all sorts of different ways in my daily life. It's just always there… And now my main work, shifuku, is so directly related to chanoyu it really is part of life.
It looks like you frequently host both public and private tea events. Could you share an example or story or two from one of these events? What are they typically like? And, have any particular tea events or experiences stood out from the rest?
Now that Covid is out the way it's been great to slowly get back to doing public events. I'm looking forward to the London Tea Friends x Summer Tea Fest 2023 in July, it's a great, relaxed gathering of tea people. I really enjoyed last year's edition and was delighted to be invited back again this year.
In the past I've done a whole range of tea events, from tastings to tea & cheese pairing, supper clubs and demonstrations. But a lot of that went away with Covid and now I really just focus on tea ceremony events. Either public like the tea fest, or demonstrations and talks for groups like at the UK Tea Academy or festivals and open days. I'm always happy to welcome private guests to my chashitsu for a tailored, private tea ceremony if people are interested.
Do all of your events take place in the UK? How can our readers experience tea with you?
I did once do a series of tea tastings and demonstrations in Bulgaria for a festival which was fun, but the last few years, everything has been UK based. If anyone is interested in hosting a Japanese Tea Ceremony event or visiting my chashitsu for a private tea ceremony then do get in touch via instagram or my website and we'll go from there. Each tea ceremony event/experience is so unique, it's always fun to plan and put together something special for groups or individuals.
For anyone unfamiliar with Japanese tea, what recommendations do you have for them in terms of getting started? Where would you begin today, if you were new to tea?
First thing I'd say is go, experience! Well, that and what part of the Japanese Tea world are you interested in? The Tea Ceremony is just one part of the wider Japanese Tea world. So go to a Tea Ceremony demonstration, watch some videos, read a bit (some great books on the TeaBookclub "bookshelf" to check out). See what connects with you. And if Tea Ceremony is your thing, you can often find tea groups in larger cities, go, see what it's about, see if it's something you want to give a significant part of your time and life to. Then start to explore different schools of tea and consider how you'd like to learn. Does going to a teachers house and using their equipment suit you better or would you like to learn online like we do in our Shachū? But that involves an even greater commitment in time and space as learning online you'll need to find or make a space in your home to do tea, it doesn't have or need to be a chashitsu like mine, but you'll need a quiet corner where you can set up and practice.
In closing, what is your favorite food pairing with tea and why?
Cheese! Gosh I remember doing those tea & cheese pairing events, sooo good! So surprising, it's like a secret no-one tells you. The flavors and textures change and develop in the mouth, it's just amazing! I recommend everyone to try it!
Anything else you would like to share with our readers!?
Use loose leaf tea! Support the growers and makers of real proper tea! It's so worth it, for the taste, experience and all you'll learn. I'll also include some links below for those looking to explore different aspects of Japanese Tea.
Thanks so much for your time today Kyle! It has been fantastic talking with you.
LEARN MORE ABOUT KYLE AND GET INVOLVED:
Recommended links:
Book your local guide for an authentic tour in Yanaka and experience a traditional tea ceremony!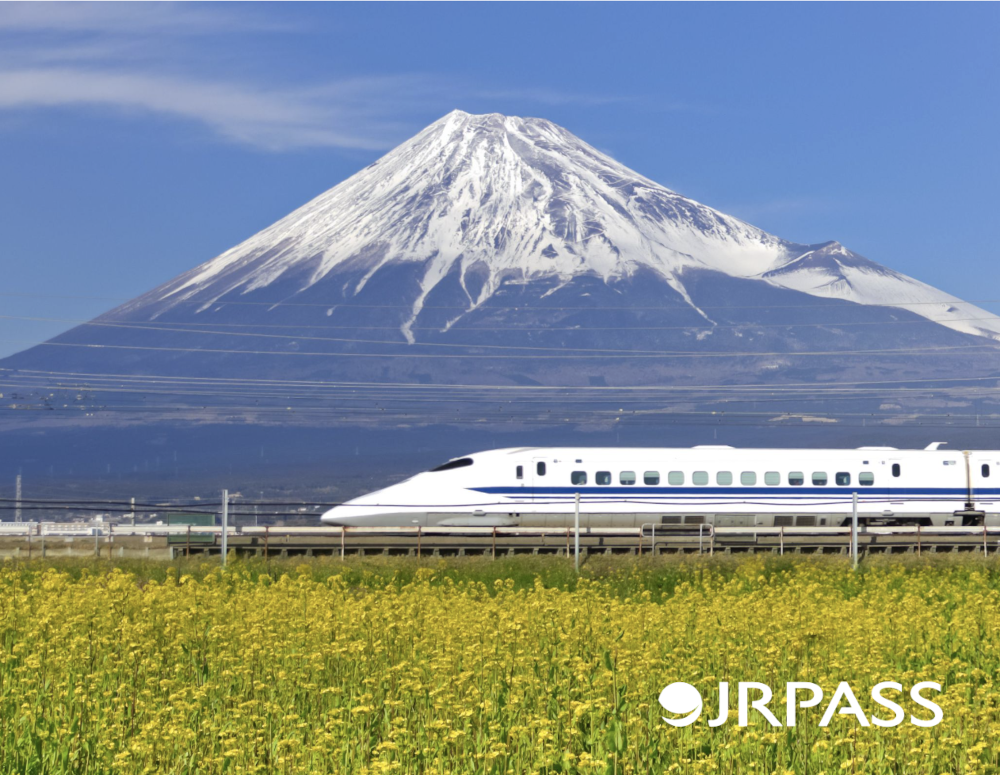 More from our blog…