Working in Arigato Travel has been a pleasant, huge, and interesting adventure. I came from Mexico seven years ago with some knowledge of Japanese culture, but practically zero experience with Japanese cuisine. I have learned so much from the Arigato Travel Team, and in response to that, I put my heart into everything I do for them and with them.
Being a tour guide is a passion that I really enjoy and training other guides makes me deeply happy, but creating, designing, and doing any kind of art is what I truly love and it brings purpose to my life. That's why, as soon as I noticed that Arigato Japan Food Tours (at the time it was before the Arigato Travel rebrand) didn't have a mascot, I insisted that we needed one.
In the beginning, the company was completely focused on food, so of course, the first ideas I had were different cute characters based on the most popular and traditional Japanese dishes like sushi or ramen. They are very well known around the world thanks to movies, anime, manga, and more so they would be instantly recognizable, as well as representative of what we do.
But then I realized that it was not just about food, I wanted to create a mascot that could best represent the heart of Arigato Japan, based on their logo and its colors, as well as the happiness, kindness, and passion we as guides are always sharing with all of our guests. We are always looking to create unforgettable and delicious memories for them.
I already had the elements in mind that I would add to the mascot–The torii gate, the gray, white, and red colors from the logo, and the clothing. But I still needed the most important part–the face and body. Should it still be a Japanese dish? A representative Japanese animal? A person? A Shintoist god or yokai (Japanese mythological creatures)? Or something totally new?
Finally, during one of our work trips the CEO of Arigato Travel, Anne Kyle, brought her son Gabriel and daughter Bella.
Then everything instantly became clear. I pictured Gabe's energy and nice hairstyle mixed with the super cute face and smile of Bella. So the 2nd idea was formed in my mind.
I really liked this idea. It was cute, made me smile just by seeing it, and already had some of the important elements I wanted it to have. But… I was not completely pleased with it yet. It was very conventional and still needed the Yuru Kyara touch.
In Japan, "Yuru Kyara" (Japanese Mascots) is really a big thing. Each region in the country has its own (it is estimated that there are around 1,200 local area characters), without even mentioning the countless product and corporate mascots. They are so popular and such a huge part of modern Japanese culture that even different governmental offices have one, and maybe one of their most common characteristics is that they are dressed in unique clothes and wear funny or striking hats.
During a visit to Aomori Prefecture in northern Japan, I saw a mascot with an Edo Period Castle as a hat, then I thought "That's it! I'll use the torii gate as a hat." That was the final Yuru Kyara touch I was looking for. Thus, the third idea was born.
We had a mascot now! The next step was to find a name and then create a proper, fun bio and profile.
In Japan, it's very common that onomatopeias and some descriptive words are made of two repeated sounds, like "Doki doki" (heart beating), "Piyo piyo" (a tweet), "Peko peko" (starving), and tons more. They sound funny right? So the first name I imagined was "Uma uma" chan inspired by the Japanese word Umai, which means delicious. Also just "Uma" chan or "Umamin" chan from the mix of the words Umai and Umami (a very important Japanese cuisine term).
As I did with all the previous steps before getting to this stage in the creation process of the mascot, I shared the name options with the team, and Uma chan was the final choice. Now our Yuru Kyara finally had a name and an image. The biography and profile came easily after that, also using many nice suggestions from the Arigato Travel members to complement them. But instead of me introducing them, I will let Uma chan introduce themself.

Born in Tokyo, near Tokyo Tower on January 20th, 2016 (the same day as Arigato Japan), Uma-chan doesn't have a gender and its body is very flexible because is made of Udon Flour. They think about eating Japanese food day and night (especially natto and matcha), and they love cooking, meeting new friends at karaoke, watching anime, reading manga, collecting goshuin stamps, discovering hidden gems, going izakaya hopping, and making meaningful connections with inbound guests.
The process of making them by hand was nice and fun.

But of course, I needed to digitalize each one of the drawings. That was the moment when Norma Pezadilla, a very talented Mexican artist, also part of the Arigato Travel Team, came to save the day, supporting the first digitalization process, so we could finally have a 100% ready Uma chan. As the new image of the company, we wanted to launch them as soon as possible so everyone could know that the Arigato Family had a new member!
Unfortunately, the pandemic came, and Uma chan had to wait for so long before going out to meet the world and for the world to meet them. But we started using them at least in our internal documents and tour manuals so they didn't feel lonely.
During that long time, I learned how to digitalize them too, and now I enjoy it a lot and have tons of fun every time I have to create new poses of them and imagine their future Arigato Travel Yuru Kyara friends, which are already waiting to be drawn.

It has been a long but interesting and fun journey going through the process of creating this cute pal. And now Uma chan, the team, and I are very cheerful and excited to finally launch them, celebrating not only their first day as an Official Mascot of Arigato Japan, but also the rebranding to Arigato Travel, and the end of the waiting for Japan to reopen the doors for tourism. I am very excited and deeply happy to be a part of this celebration, and we want you to be part of it as well!
HAPPY TRAVELS & DELICIOUS MEMORIES WITH ARIGATO TRAVEL

Book an authentic food tour in Shinjuku with Alex, your local and artist friend in Japan! (make sure to request him!)
PIN THIS FOR LATER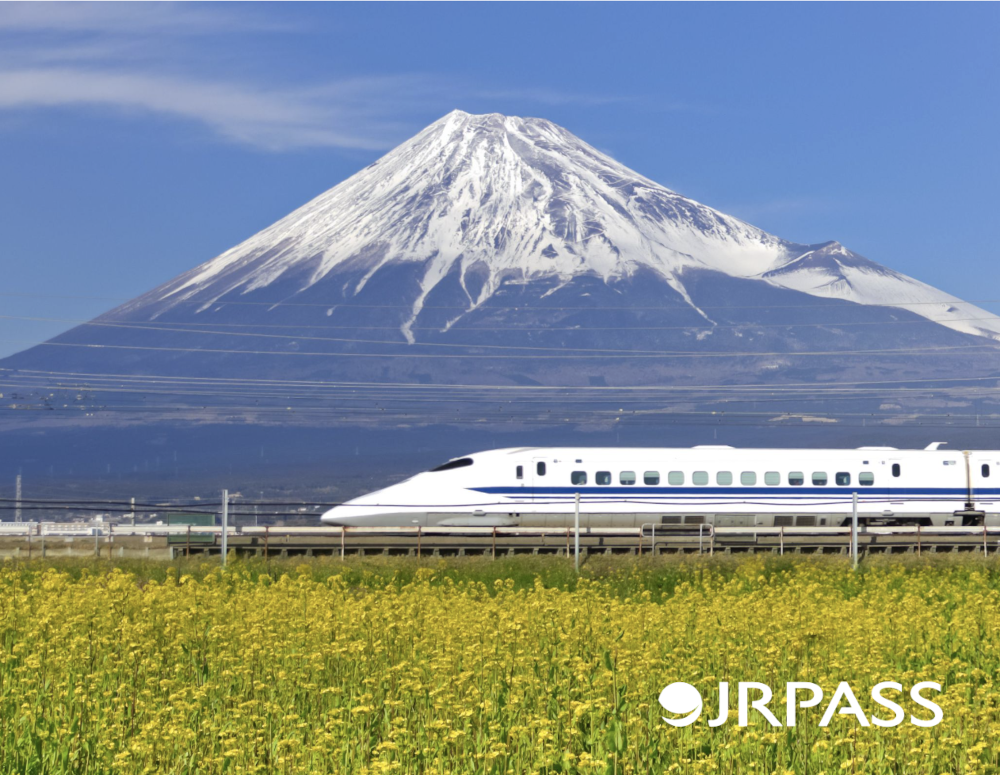 More from our blog…