Today, we're back with our guide series and we are super excited to introduce you to Russ, one of our lovely tour guides in Osaka. If you are booking a tour with us in the city, make sure to request him.
Hi Russ, can you tell us a little about yourself?
I'm from Wales. I came to Japan because in 2009 I found out a single ( that's a recording on 7" vinyl, my streaming friends!) I made in 1980 with my band the Bristol Stingrays was selling for 7000 yen here. One thing led to another and in 2010 I found myself starting a tour in Japan with a knowledge of Japanese culture based on the film You Only Live Twice, no Japanese language skills, no google maps, and no socks. (If you'd like to know more about why I had no socks, and other things, part one of an account I am writing about the first of seven of my tours of Japan is available in digital form on Amazon https://www.amazon.co.jp/Seven-Tours-Japan-Bristol-Stingrays-ebook.)
The first night I stayed in Japan was in Americamura Osaka, my first Japanese meal ever was in Yoshinoya within sight of the starting point of the Osaka Night Dotonbori tour.
During this first tour I played in Kyoto and went for a walk alongside the Kamo river and heard many people practicing their instruments. I was intrigued. This eventually led to me, in 2013, to come to Kyoto to live. In 2014 I got married in Kamigamo shrine in the north of the city.
How did you decide to become a tour guide?
It was very much by chance. About 6 years ago a musical acquaintance contacted me saying that Ray Gange, who starred in the Clash film Rude boy, was coming to visit Kyoto and Osaka with his family and asked me if I could show him around. I enjoyed the experience and the things developed from there.
What do you like best about being a tour guide in Japan?
There are a number of things, I enjoy meeting people and everybody has an interesting story. I enjoy the conversation, hearing different viewpoints and seeing different reactions to what we encounter on the tours. As a songwriter it's just about the perfect job!
What's your best memory with a guest you had on a tour?
Well, I took a Belgian detective (no not that one!) on the Gion tour. He was easily the most observant person I have taken. He remembered the registration of a taxi we had seen at the start of the tour when we saw it in another part of the route. There have been many great memories, but I would have to say after my struggles trying to find my way around Japan when I first came here, taking the woman from Google who was responsible for setting up google maps in Japan on the Pontocho tour and being able to personally thank her was pretty good.
What is your favorite Arigato Travel tour in Osaka and Kyoto and why?

Oh that's a tough one… probably its Pontocho in Kyoto and Shinsekai in Osaka. Pontocho is very relaxed and informal we have the opportunity for lots of discussion. But then…. the Uji Matcha tour in Kyoto has so much going for it. It's the location where the world's first novel was written, by a woman of the Heian court and where the Japanese hiragana alphabet was developed, also by women. You get to see Byodoin an image, of which, most people in Japan will carry in their pocket… it is on the 10 yen coin. The son of the builder of Byodoin went on to write the first Book on the construction of Japanese gardens so very significant for those interested in Japanese gardens… and all of that's before you get to Uji being the home of Matcha tea.
I got to know Shinsekai first as a musician playing in a small venue there. Shinsekai is a place where many Osakans go to relax but fewer foreign travelers visit and is where Kushikatsu was invented, as was the original fruit smoothie, mixed juice. Kuromon Market is also a great place to visit especially for travelers who have visited Nishiki market in Kyoto, as nowhere else illustrates the difference in character between the two cities. Nishiki a little bit uptight and intense, Kuromon emotional and noisy.
What is your favorite Japanese food and why? Any specific food or place to recommend in your area?

When I was playing up in Sapporo I enjoyed the, rather un-excitingly named Hokkaido dish, Soup Curry, which stopped me in my tracks. What did I eat for my birthday? There was only one thing I was going to eat.. it was Yakiniku. What food brings me the happiest memories? Eating nabe hotpot cooked on the kitchen table with my Japanese family in Ishikawa. My most romantic food memory? Eating sake-simmered shiitake with succulent grilled salmon offcuts by candlelight with my wife.
My food recommendation when in Kyoto would be to taste Kyoto's own sushi, Saba sushi. The place to go is in Demachiyangi shotengai located near the end of the Sabakeido traditional route along which mackerel was transported to Kyoto from the Japan Sea Coast. You need to get to Masugataya at 12.00 and hope you get to the front of the queue before they sell out. For dessert, go round the corner and join another queue, surely part of the experience of coming to Japan, for mamemochi at Demachi Futaba, you'll be where many citizens of Kyoto have been before.
On a separate note you are practically a musician superstar! Having done 8 tours of Japan with your band, could you please tell us a bit more about this?

Mmm..ha ha…I am not so sure about that!… As I normally say, I'm a very little bit famous around a lot of Japan and as a result I have been fortunate to travel around the country to play from Kagoshima in Kyushu to Sapporo in Hokkaido. As I wrote I came to Japan after discovering that my 1980 Countdown EP (Bristol Stingrays) was selling for quite a lot of money, when I got here I found it had also been rereleased by a Japanese record label! Our first Tokyo gig was featured in a Japanese manga.
Pre-pandemic I had been playing a lot of solo gigs, including in 2015, a history of Welsh language music for the Japanese St David's Society. Along with having written the first part of Seven Tours of Japan with The Bristol Stingrays (available on Amazon!) the album Ticket from Home (Bristol Stingrays on Bandcamp and Spotify) which was recorded at LM studio Osaka also tells my story about coming to Japan, if you are only going to listen to one song, it's all there in the title track.
What would you recommend to people traveling to Japan to visit? Any hidden gems?

The previously mentioned Demachiyanagi Shotengai packs a lot of punch for its size, about 150m long and is easy to get to by train. Apart from the previously mentioned sabasushi place there is a microcinema, music café, photographic gallery, Japanese dashi ingredients shop…and it's the place where I always go to buy my Christmas poultry! Nearby is the Kyoto Imperial Palace Gardens which is an oasis of peace even on the busiest of days. A couple of hundred meters to the east of the shotengai is Shimogamo shrine, a world heritage site and another oasis of peace on the busiest days.
But the unlikeliest of "hidden" gems is Mount Hiei Kyoto's guardian mountain which dominates and protects the north-east of the city. You can reach the top in about 40 minutes from Demachiyanagi Station, first taking a normal train, then a funicular railway, and finally a cable car. And when you reach the top you will find… the Garden Museum where the gardens seen in French impressionist paintings have been recreated. Go to the café there and look to the east and you will see Lake Biwa, Japan's largest natural body of freshwater.
Thank you for your time!
Follow Russ on
The Bristol Stingrays on Spotify https://open.spotify.com/artist/7kN44kCZXFfy5W3BY2r7t5
The Bristol Stingrays on Bandcamp https://thestingrays.bandcamp.com/music
Instagram: https://instagram.com/bristolstingrays / https://www.instagram.com/tomodachitourguide/
Facebook: https://www.facebook.com/thebristolstingrays
Amazon: https://www.amazon.co.jp/Seven-Tours-Japan-Bristol-Stingrays-ebook
PIN THIS FOR LATER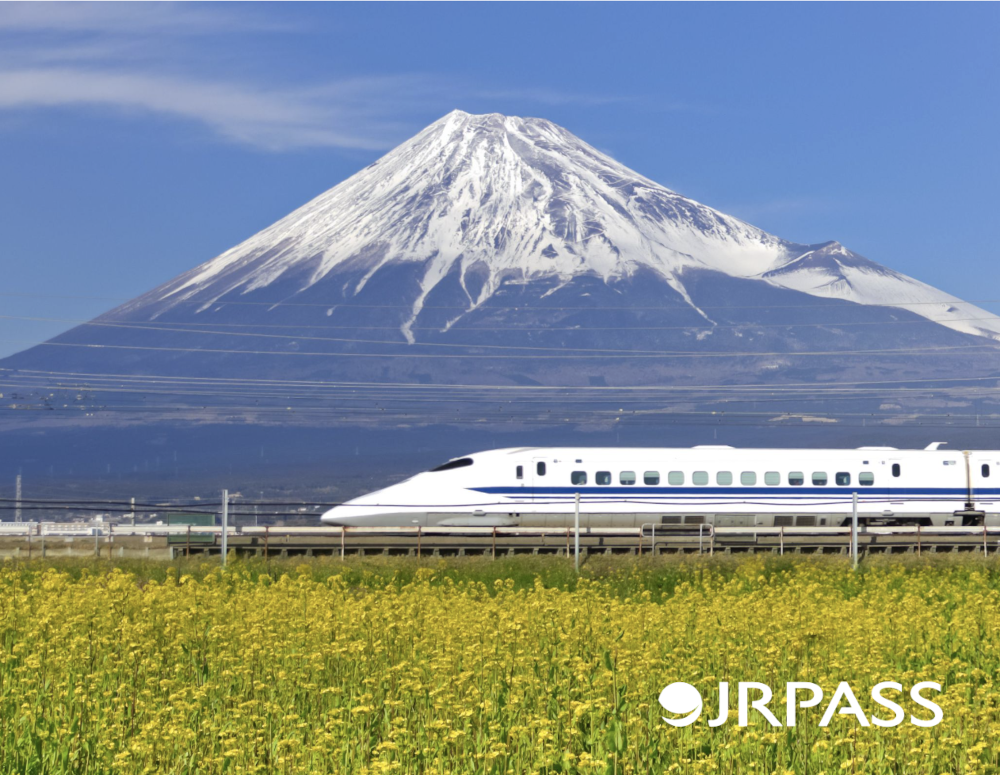 More from our blog…