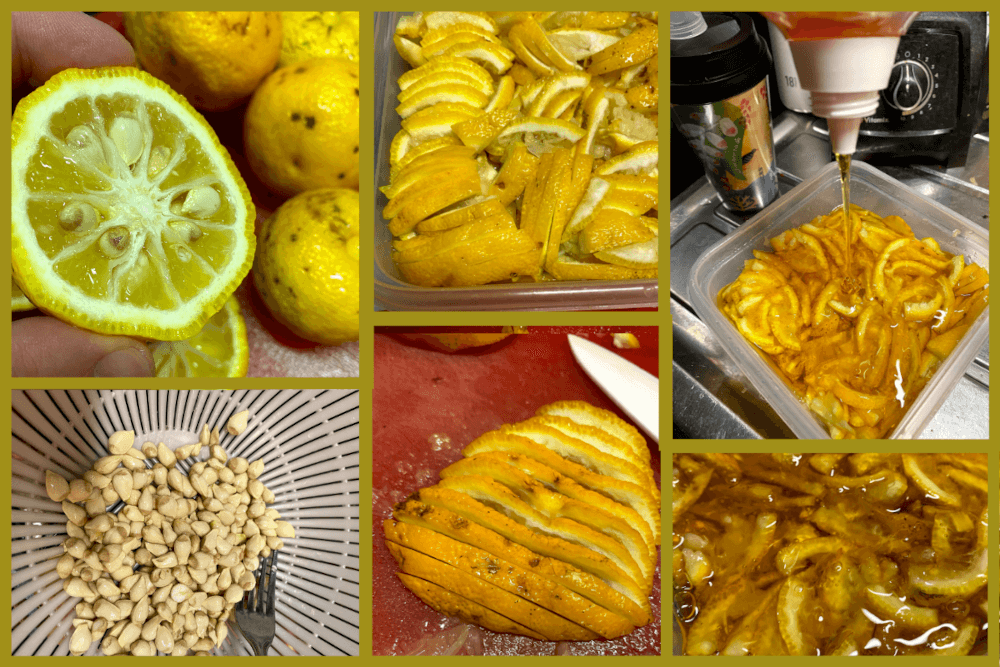 It's winter time… and if you're a foodie in Japan that means one thing! Citrus, citrus, and more citrus!
Probably one of the most well-known and revered varieties of citrus for New Years would be mandarin oranges. They top the list as one of the most popular gifts to send during the traditional winter gifting season. Nothing beats sitting under the kotatsu (traditional low-table with a built-in heater) and enjoying a few mikan (mandarin orange).
However, for the uber-serious citrus faithful there's a dark horse candidate. The Asian native yuzu (Citrus junos) is a delicacy of its own. Read more about it here.
One of the most popular preparations for this more-seed-than-fruit piece of lemony-orangey-grapefruity goodness is yuzu-cha. Think marmalade, but much simpler. The fact of the matter is, the most edible part of the fruit is the peel. The inside has so many seeds there isn't much room for anything else.
Yuzu-cha is commonly made by simmering the finely chopped peel and flesh with sugar or honey until it becomes the consistency of a fruit topping used for ice cream or yogurt. This preparation is then diluted with hot water and enjoyed as is much like an herbal infusion. It's also a delicious addition to black tea, green tea, or even as a topping for toast.
There is a much simpler way to prepare it in which you use only the juice of the fruit and honey. This is a great way to enjoy it, since it's loaded with vitamin C. It can be eaten as is since the juice, which is quite strong, macerates the peel and the honey preserves it naturally.
The most difficult part of the preparation is removing the plentiful seeds. An easy method is to halve the fruit between the stem and flower ends. Usually you'll cut a few seeds for each half by doing this. You'll need between five and a dozen fruits depending on their size. Place a separate container for the seeds, then remove them from the cut halves with a fork, reserving the fruit for the next step.
Once all of the seeds have been removed, using a cutting board to catch the juice, slice the halves into julienne strips across the flesh. Cut the slices into small, non-uniform pieces of about 1cm or so. Once the fruit has been sliced, place it in a resealable container, covering each layer of fruit with honey about every 3cm of depth and end with a generous covering of honey.
Secure the lid on top and refrigerate for at least 4 days, checking at least once to stir and observe the consistency. You should look for a darker golden color than the original bright yellow. Have a taste, and when it's sweet and citrusy, with a bitter-floral finish, it's ready.
Serve as an accompaniment to tea and pastries, or alongside eggs and toast. It's especially good as a yogurt topping.
PIN THIS FOR LATER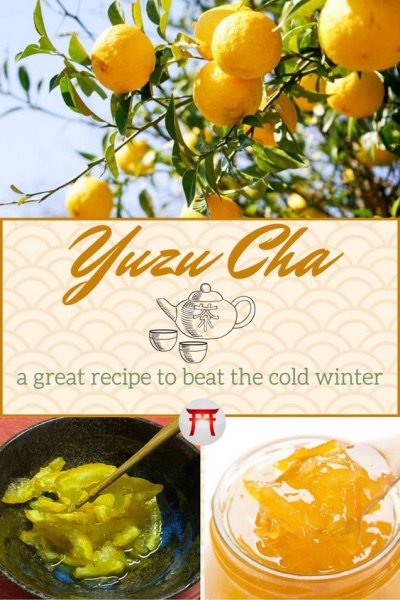 Want to learn about Japanese Tea in general and get tips on how to brew the perfect cup of tea at home? Join our Online Tea Experience with an expert!