When fantasizing about which food to try in Japan, your mind might go to sushi, ramen, yakitori and all the other world-famous Japanese food. Japanese cuisine, known in Japanese as washoku, is so well recognized that it is even on UNESCO's Intangible Cultural Heritage list. While I strongly encourage anyone who visits Japan to try as much washoku as humanly possible, in this article I would like to highlight the impressive international food that exists in Japan. International food in Japan is unique since it combines the best of two worlds; the delicious flavors of a particular cuisine and Japanese attention to detail. This means that the international food you'll find in Japan is actually carefully crafted and utterly delicious, reaching an award-winning level.
Michelin Star Food in Japan
The Michelin guide is a gourmet food guide recognized across the globe as a reliable source of where to eat when traveling. They use a system where restaurants can receive between one to three stars. You might be surprised to learn that it is not Paris or New York which is the city with the most Michelin stars, but Tokyo with an accumulated 212 stars for their michelin-awarded restaurants. Behind Paris' second place (113 stars) we find Kyoto, which has been awarded 110 stars and Osaka snags 4th place with 96. The surprising part of Tokyo and Kyoto's high ranking on the Michelin guide is perhaps not that they managed to snag 1st and 3rd place, but that many of the star-receiving restaurants in both cities do not serve traditional washoku, instead they often focus on French, Italian or international cuisine. For example, French restaurant Quintessence in Tokyo has maintained their 3-star status since the guide was first introduced there in 2007. There are also numerous innovative restaurants in Japan which have been awarded Michelin stars, such as LURRA° in Kyoto, where the chef uses firewood and fermentation techniques to create nordic-inspired cooking with local Kyoto vegetables.
The Shokunin Spirit of Chefs in Japan
You might have heard the word shokunin before, often translated to mean 'craftsman' or 'artisan'. Shokunin essentially refers to the idea of working hard to perfect a type of craftsmanship, such as cooking a certain cuisine. What makes international food in Japan stand out is the fact that many Japanese chefs bring the shokunin spirit abroad and study the type of cuisine they wish to specialize in in the country where it's from. These chefs work tirelessly to ensure that the dishes they created reflect the hard work they've put in, resulting in a unique, high-quality dining experience like no other. Additionally, many of the places serving international food in Japan actually use local ingredients, which makes the dishes distinctly Japanese despite being prepared in non-Japanese ways. This is crucial for the chefs cooking with the shokunin spirit since they view cooking as a craft, where every single step matters, especially the quality of ingredients used. By using local resources, the chef ensures that the produce used is up to standard, resulting in some of the most well-prepared and delicious dishes in the world being created.
International Food in Japan: The Best of Both Worlds
In the end of this article, we've included some of our favorite international food stops in Japan. Amongst international cuisine, the three most popular are French, Italian and Chinese. French cooking holds a long-standing place in Japanese people's hearts and most Japanese chefs who train abroad study in France. Throughout Japan you'll find restaurants specialized in French cuisine, from Michelin-awarded high-end restaurants to cozy bistros run by locals. French favorites such as croquette, foie gras and consomme have become staples in Japan as well, proving how well French and Japanese flavors go together. Italian food is a newer addition to Japanese food culture, becoming popular after the Second World War and practically exploding with popularity during the Italian food boom that swept over Japan in the 1990's. Italian and Japanese cooking share various similarities, both focus on incorporating few, high-quality ingredients and highlight the delicious flavors that each ingredient possesses naturally. Both pizza and pasta have become an evident part of Japanese people's diets, with plenty of both high-end and fast food options to choose from. Similarly, Chinese food in Japan spans across a wide range of restaurants, from affordable gyoza shops to fine dining options. Since Chinese influence has been prevalent in Japan for centuries, there is a big variety of Chinese cooking in Japan, both traditional and modern options. While you have to get your hands on some ramen and gyoza when you visit Japan, don't forget to hit up at least one high-end Chinese restaurant in order to truly experience the divine mixture of bold Chinese flavors and Japanese attentive food preparation.
While it might feel counterintuitive to seek out international food in Japan, I would recommend any foodie visiting to give international restaurants a chance. If you're looking for innovative flavor combinations, out-of-the-box dining or tasting the spirit of the shokunin tradition, don't disregard the vibrant international food scene!
To help you along the way, here are some of our favorite international restaurants in Tokyo and Kyoto:
Tokyo
Kyoto
Chalamont

, French-style bistro that uses local Kyoto ingredients to create French flavors

Zezekan Pocchiri

, Chinese high-end dining using local ingredients in a beautiful traditional townhouse

Kumano Wine House, a (newly opened) French-style wine bar and bistro where Japanese ingredients meets French cooking and wine pairing
Make sure to try some of them!
Feature photo by Michael Wu on Unsplash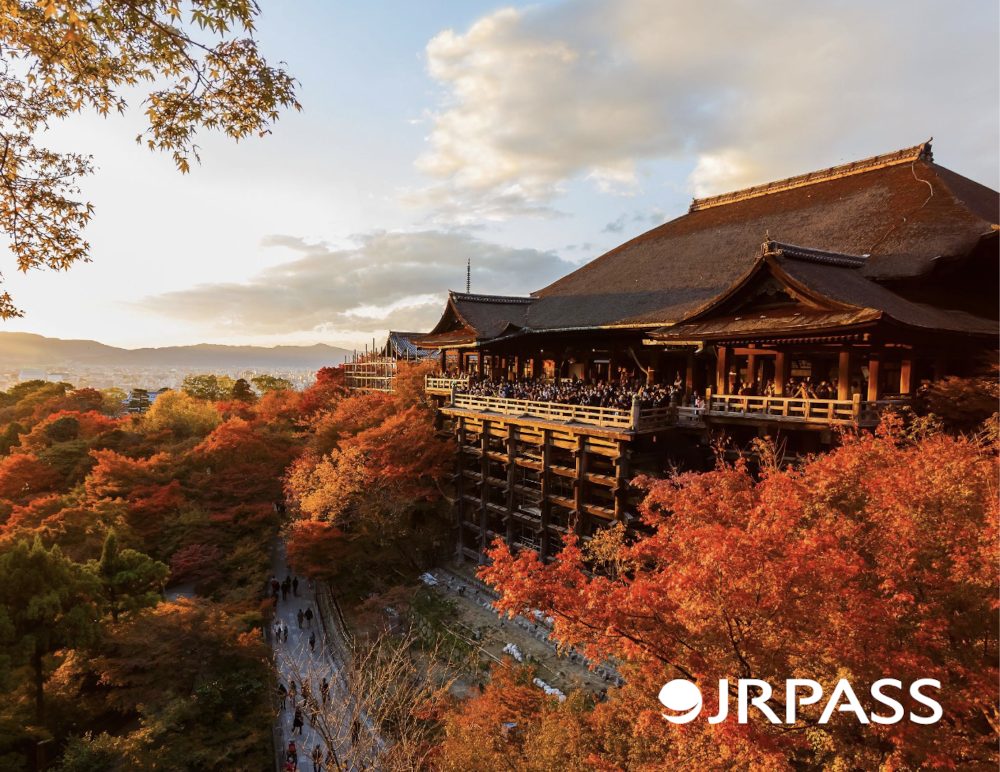 More from our blog…