The most famous Japanese foods, such as Sushi and Ramen, have spread over the world thanks to Japanese restaurants, and almost everyone is familiar with them. In fact, Japanese cuisine is much more diverse than its most popular dishes, and some Japanese dishes may seem a little odd or foreign to those who are unfamiliar with them. The list below includes some of the most peculiar Japanese foods, which you may or may not want to taste on your next visit to Japan.
Raw Horse Meat (馬刺し Basashi)
Depending on where you are from, we've all heard expressions like "I'm so hungry, I could eat a horse," but never imagined that this was a real thing. In Japan, all across the country restaurants serve raw horse, not just in Kumamoto, the south of Japan, where the dish originated.
Similar to fish sashimi, basashi, or horse sashimi, it is served at numerous izakaya and yakiniku eateries. You guessed it! Same as fish sashimi, it is grilled over an open flame like beef at yakiniku restaurants or eaten raw, dipped in soy sauce.
I was a little afraid to try it because it resembles raw beef cuts, but after trying a few strips, I was impressed. Typically, the meat is topped with grated ginger or garlic and is not chewy but tender with no aftertaste like other red meats.
Fermented Soybeans (Natto 納豆)
Natto is a well-known delicacy that all Japanese people grew up eating and is typically included in a Japanese breakfast, as anyone who has visited Japan or spoken to Japanese people will know. Everyone in the country promotes Natto, which is made from fermented soybeans, as the healthiest staple of Japanese food. It is very gooey, sticky, slimy, and pungent.
After being steamed and fermented, the soybeans spend about a week in the refrigerator. Natto is often less than 100 yen for a three-pack, making it both affordable and simple to make.
The combination is vigorously stirred after being added to soy sauce and Japanese mustard until it becomes sticky and gooey. Natto is most easily consumed either plain or on top of rice. However, a variety of ingredients, including raw eggs, salads, toast, and kimchi for those who enjoy a little spice, can be combined with Natto.
I'll be the first to admit that I'm not the biggest fan of this dish, but with time, I've grown to enjoy both its flavor and texture. But I still don't eat it frequently. Many Japanese will be surprised and pleased if you can eat Natto and even love it because they frequently believe that only native Japanese can handle it.
Fish Prostate (shirako 白子)
Shirako is a very high-priced delicacy that many Japanese people adore. I realize this sounds horrifying and a little terrible in English. Shirako, which are the sperm sacs of numerous sea creatures, are frequently included in hot pot recipes and eaten raw on Sushi, rice, and as tempura. The Japanese adore it and its buttery, creamy texture and faintly sea-like aftertaste.
In Japan, often known as fish semen or milt, everyone tells you that you should at least give it a try because even though they thought it looked like some sort of internal organs, they thought it tasted amazing. After a mouthful of it, you'll discover that it's quite buttery and smooth.
Raw Chicken (Torisashi 鳥刺し)
Restaurants serve Torisashi extremely carefully, given the lawsuits and health concerns associated with eating it. It is difficult to believe that raw chicken sashimi is not only available in restaurants in Japan, but that a large number of people eat it and think it to be delicious.
Which came first, the chicken or the egg, is a popular philosophical question. It makes no difference in this case since the Japanese will eat both of them raw. In contrast to other cultures where eating raw food may seem unusual, meals with raw meat have become very popular in Japan thanks to the art of cooking (or not cooking in this case).
But let me explain! Only the innermost portion of the chicken's breast, which has the lowest risk of contamination, is used for the raw chicken. It is just barely fried for less than 10 seconds and then eaten uncooked, dipped in soy sauce, much like fish sashimi. It tastes amazing, with a texture resembling tuna sashimi but it's not as chewy or rubbery as one might expect.
Whale Meat (Kujira 鯨)
While whales are in danger of extinction and have a high mercury ratio, indigenous groups find it to be on of the ways in which their cultural survives. Whale flesh is a filling dish that was a significant component of the post-war Japanese diet due to the high cost and limited availability of traditional meats like beef and pork. Since it contains high protein mass, whale flesh was frequently used in households and school lunches. Now, it is more commonly seen at specialized stores than being consumed on a large scale.
In the more traditional regions of Japan, especially in districts of Tokyo like Ueno and Asakusa, you will most certainly come across a restaurant or a store that sells or serves whale.
As for the taste, although it is chewy, it has a wonderful salty-fishy flavor that feels pleasant. You can find it either as sashimi or cooked in some dishes. The meat is a bit chewier and thicker than ordinary fish meat. However, the slightly grilled variation is excellent and practically melts in your mouth. Although you probably won't be eating this meal much in Japan since it's quite controversial, if you are comfortable with the idea, you should give it a try.
Intestines (Horumon-Yaki ホルモン焼き)
It could take guts to consume this delicacy, which is essentially made of pig and cow intestines. Horumon, which translates to "items that are tossed away," comes from the Kansai dialect of Japan. This makes sense given that the majority of individuals choose to remove all internal organs before throwing them away rather than eating them. Horumon, however, is a very well-liked and popular dish in Japan.
There are primarily two common ways to eat it. One technique is to grill it alongside other meat in Yakiniku restaurants, which gained popularity in Osaka. In comparison to other types of meat, Horumon is particularly chewy and tubular in texture. Plus the flavor is also a little bit sweet.
The second most fancied approach, which originates from Kyushu, is to consume it in a Motsunabe hot pot dish. Intestines, leeks, other veggies, and meat are all combined in a hot, salty, boiling pot. The meal is reasonably priced and contains a lot of collagen, which is beneficial for both skin and health.
Baby Whitebait Fish (Shirasu しらす)
Japanese people enjoy Shirasu or whitebait fish, which are little, young fish that migrate in groups. Because they are soft and fragile, you can eat them whole without having to remove their bones or guts.
Shirasu is consumed as a Shirasu don (rice topping), in salads, ice cream, ramen, as a pizza topping, in buns, or simply by themselves. The texture it adds to any dish, rather than just the flavor, makes it an approachable food choice in my opinion. You will enjoy the delicate flavor of Shirasu once you get beyond the notion that you are swallowing the entire body of a young fish.
Cow Tongue (Gyutan 牛タン)
Cow tongue, or Gyutan, is one of the best things to eat in Japan. It's funny to imagine it as tasting a dish that tastes you back. When visiting a restaurant serving Yakiniku (grilled beef) you find it on all their menus. The ideal accompaniment to a dish of rice is a thinly sliced cow tongue that has been delicately roasted and dipped in lemon juice.
Gyutan, which originated in Sendai in northern Japan, has grown to be a staple of every yakiniku restaurant's top choice meat. In addition to being eaten traditionally on a grill, Gyutan also tastes good with ramen, curry, and stew.
Locusts (Inago no Tsukudani いなごの佃煮)
In several Asian countries, including China, Thailand, and Indonesia, insects are consumed as food; however, this practice is less common in Japan. But during plagues when locusts decimated all the crops, one bug, Inago, was traditionally consumed in regions of Japan like Nagano and Fukushima. People who were in need of food turned to these locusts, which are rich in protein, as a source of nourishment.
Although izakayas and other local stores and restaurants in rural Japan still cook, sell, and eat Inago, it is not a common food source. To remove all excrement, locusts are collected and held in a box or sack for a day. They are then cooked in sugar and soy sauce. They are pan-fried to remove moisture and then deep-fried in oil to add crispiness.
Eating Inago is difficult because of its looks. The thought of biting into an insect is so challenging because the locusts retain their original shape from when they were alive. However, it is difficult to stop once you start tasting the crispy sweetness that makes you think of grilled shrimp.
Monjayaki (もんじゃ焼き)
Although there is no English word for this type dish, runny batter serves as the most suitable description. Despite that lackluster definition, Monjayaki is undoubtedly among the best five Japanese dishes.
Monjayaki is a pan-fried batter that is popular in the Kanto region and is similar to Okonomiyaki but utilizes much more water, giving it a runnier appearance. The entire dish is presented in a bowl. Using metal spatulas, diners chop all the ingredients and lay them on the flat table grill that is provided. They then add the liquid mixture and water to the grill. The scrambled mess begins to gradually solidify. A small spatula is then used to scrape bits of the batter and eat them directly from the grill.
The taste is fantastic, despite how odd and chaotic everything sounds. The top of the batter is still soft and runny, while the bottom is crispy and has a delicious barbeque flavor. With so many different Monjayaki varieties, the flavor combination in your mouth is incredible. Cheese, shrimp, mentaiko, and curry are some of the best components of Monjayaki. Undoubtedly a staple of Tokyo cuisine that few tourists have tried but that shouldn't be disregarded.
This story's lesson is to never judge a book by its cover. Although some of the items described in this article may not seem appetizing or even sound edible, Japanese food is distinctive and wonderful because they are eager to experiment with new ingredients and cooking techniques.
The finest part of traveling is pushing yourself to do new, exciting things outside of your comfort zone. When it comes to food, the same rule applies. You will get a better understanding and appreciation of Japanese culture and cuisine by trying and tasting various Japanese delicacies on your next trip!
If you're an adventurous eater or if you're not, make sure to join us for a delicious food tour in Japan! Our amazing guides will take good care of you!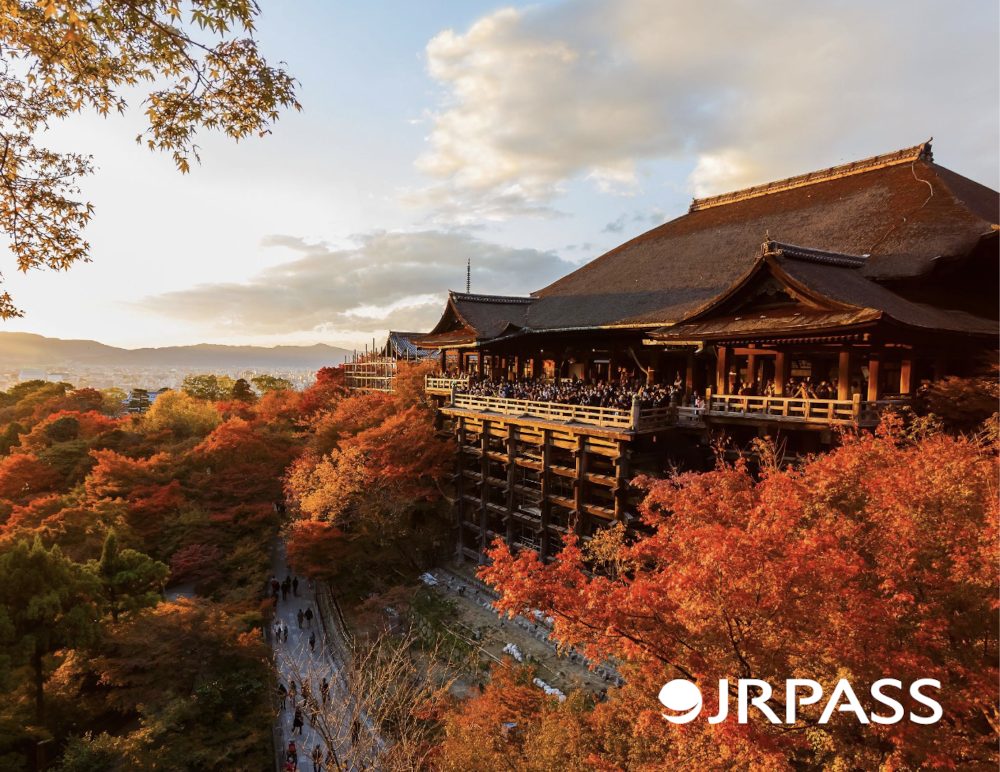 More from our blog…