One word to describe the events happening this April is – rejuvenating. April is the month when the weather gets noticeably hotter, various flowers start to bloom, and life starts to spring up in various ways. With this, a lot of the occasions happening this month are more enlivening, inspiring, and dynamic. Therefore, to make it easier for you to narrow down some of the events worth checking out this month, we have compiled some of the most notable ones, ranging from cherry blossom festivals to an LGBTQ parade and even a dog carnival!
Festivals
Every month, there will always be a festival happening in Tokyo. What makes the festivals in April stand out however is how unique and unexpected some of them can be, especially for tourists. With some of the themes revolving around good health and fertility, tourists – both overseas and domestic – flock to these distinctive events to enjoy unusual ways of celebrating life. To help you navigate them, we have listed some of the must-visit ones below.
The Asakusa Kannon-ura Ichiyo Sakura Festival started in 2003 to preserve a piece of Edo history. It is a lively event filled with various performances, food stalls, and flea markets. Held in April, the highlight of this festival is the Edo Yoshiwara Oiran Dochu, which had been a tradition during the Edo-period wherein beautiful oiran (courtesans) would walk down the streets lined with Ichiyo sakura (a type of cherry blossom with shell-pink double flowers) to advertise the houses they worked in. Nowadays, it is deemed a cultural tradition in which the participants are local residents dressed up in Edo period costumes with makeup done with the assistance of artists who usually work with kabuki actors.
Location
Asakusa https://goo.gl/maps/8FKUtxS9osLPCufT6
Oiran Dochu starts at Senzoku Elementary School (千束小学校) https://goo.gl/maps/Y9hQu58QvefcaDLJ9
Date
April 8 (or 9 in case of rain)
Cost
Free
Website
Perhaps one of the most seemingly unorthodox festivals with some of the most unusual combinations – sumo wrestlers and babies. This festival, which dates to hundreds of years back, was started to bless babies as "naku ko wa sodatsu" or "crying babies grow," in order for children to grow healthy and strong. In an open-air sumo ring (dohyo), a referee tries to make the babies held by sumo wrestlers cry. Cries are said to be a sign of good health, so the one who bawls louder would be crowned the winner! If the baby doesn't cry, the referee brings out a tengu (bird demon) mask to induce the shrill cries. It is a popular and highly-awaited event especially among new parents, with parents trying to secure a spot for their year-old babies through a lottery system. It is certainly an intriguing and adorable event to watch!
Location
Sensoji Temple https://goo.gl/maps/61fG5owFHrhTTE3Z9
Date
April 24 (date is yet to be officially confirmed)
Cost
Free
Website
https://www.city.taito.lg.jp/event/kanko/naki-zumou.html
This year, the Tokyo Rainbow Pride event will be held in Yoyogi Park! One of the most visible celebrations of the diversity of sexual orientation and lifestyle in Japan, the event continues to once again raise voices in the hopes of narrowing the gender gap, resolving inequalities, dismantling prejudice, and widening inclusion. The resolution adopted for the event is to "never give up and keep trying until things change." In a country that still faces a lot of challenges, this event serves as a space where people can celebrate who they are freely and equitably. Go here with your friends, loved ones, or alone, and enjoy the various booths and performances! You can also join the parade by registering at the reception booth at the venue or through some of the Exhibition Groups present at the event, such as Bisexual Conversation Group, Tokyo Midwives Association, MarriageForAll Japan, #Update HIV, and many more. As a small way to celebrate with you, Arigato Travel is offering 10% off on tours (except Ultimate Ramen) with coupon code LGBTsushi!
Location
Yoyogi Park https://goo.gl/maps/B3GK3sjVS271NgPa7
Date
April 22 – 23 (parade is on the 23rd at 1:00PM although the schedule can be subject to change)
Cost
Free TBC
Yes, there is a penis festival in Japan! Located in Kawasaki, around an hour from Tokyo Station, is The Kanamara Festival or The Penis Festival. On this day, everything is depicted in phallic form, from images and statues to decorations and food.
There are some stories about how this festival came to be, but two origin stories remain widely known: When Izanami gave birth to a fire god, she suffered terrible burns. While being gravely ill from the burn, she vomited, from which Kanayamahiko and Kanayamahime, the gods of mining and blacksmiths respectively, were born. Some stories say Izanami was healed because of this. Because of this, Kanayama shrine was popular among sex workers to pray for protection from sexually transmitted diseases (STDs) or smooth childbirth among others. Another myth is that a demon who had fallen in love with a woman decided to hide in her vagina and bit off her husband's penis twice. With a blacksmith's help, she got a metal phallus which broke the demon's teeth and drove him away. The metal phallus can actually be seen at the Kanayama Shrine!
Beyond the thrills and giggles of the countless penises, the parade centers around safe sex, STD protection, and good fertility. People from drag also attend the event, with several phallus mikoshi (portable shrines) carried through the parade. Additionally, profits from this event will go to HIV research, so it is overall a fun, informative, and helpful parade that celebrates and acknowledges what has otherwise been very taboo!
Location
Kanayama Shrine https://goo.gl/maps/KHvzKUCUg5JeCbaM8
Date
April 2
Cost
Free
Website
http://kawasakidaishi-kanko.com/english/matsuri/kanamara.html
Nature
Another staple in the list is, of course, events that are related to nature. March is the month of cherry blossoms, and lots of places are sure to be filled with people around mid-March this year when cherry blossoms are expected to reach their peak in Tokyo. It is the season to reflect on the temporal nature of life, which in the current way of celebrating hanami is manifested by people celebrating under the blossoms. Here are some nature-related festivals to go to this month:
Ueno Park is one of the oldest public parks in Japan and of the most popular go-to spots for hanami with around 1,200 cherry blossom trees in the area. Ueno Park is also popular among families and for dates, as not only is it spacious, but it is also conveniently surrounded by cafes, art museums (Tokyo National Museum, National Museum of Western Art, Tokyo Metropolitan Art Museum, National Museum of Nature and Science, Shitamachi Museum), historical temples and shrines (Kaneiji Temple, Kiyomizu Kannon Temple, Toshogu Shrine, Bentendo Hall), Shinobazu Pond, and Ueno Zoo! If you want to enjoy more activities after celebrating or relaxing under the blossoms, then Ueno is highly recommended!
Location
Ueno Park https://goo.gl/maps/raMf7t5dj6hxVhYx7
Date
March 17 – April 9
Cost
Free
Website
https://www.city.taito.lg.jp/event/kanko/uenosakuramatsuri.html
Nihonbashi is not as abundant with cherry blossom trees as Ueno Park, but they celebrate the season with sakura-themed services showcased in unique ways. Numerous events and special offers will be available during the festival season, such as food stalls and live performances. As a place that is more famous for its restaurants and shops, establishments offer limited edition menu items that incorporate sakura and spring themes in their snacks, bentos, sweets, and other products! Famous landmarks such as the Mitsui Building and Coredo Muromachi will also be illuminated in pink light at night to heighten the experience. If you want to experience a different way of enjoying the sakura season, such as sakura-themed food tasting, then Nihonbashi is the perfect place to go! In case you missed it, Arigato Japan also offers a food tour in Nihonbashi for those who want to get an overview of Japanese culture and enjoy a food trip featuring Japanese cuisine and sakura-themed food!
Location
Nihonbashi https://goo.gl/maps/7Cqz8EbQe69L2mzb9
Date
March 17 – April 9
Cost
Free
Website
https://www.nihonbashi-sakurafes.art/en/
If you are looking for a different flower to admire this month, go to the Sakura Tulip Festival in Chiba, located east of Tokyo around 2 hours from Tokyo station. The name Sakura in the title is the name of the city in Chiba where they hold the largest tulip celebration in Kanto. It is mainly held at Sakura Furusato Square, a riverside park that offers a wonderful view of the tulips in Dutch-style gardens. There will also be a tulip market, musical performances, and food stalls. Additionally, to enhance the experience, you can board boat cruises in Chiba where you can enjoy famous landmarks from the river and the sea.
Location
Sakura Furusato Square https://goo.gl/maps/QwNkgkKqnnRbYDNz7
Date
March 29 – April 23, 9:00 – 16:00
Cost
Free
Website
https://www.city.sakura.lg.jp/soshiki/sakuranomiryoku/event_kanko/2990.html
Special Events
Wanwan is an affectionate term used to refer to dogs, so as the name suggests, the Yoyogi Park Wanwan Carnival is a festival centered on dogs! This event is more than just a dog show – expect dog clothes, dog snacks, stickers, calendars, toys, health checks for the dogs, trouble consultations, eating competitions, and food stalls where you can enjoy dining with your canine friend. Beyond entertainment, it is an event that celebrates the dog's well-being and good companionship with the owners!
Location
Yoyogi Park Events Square https://goo.gl/maps/3s4pGGfjxkwnxZ4N9
Date
April 8 – 9
Cost
Free
Website
As Tokyo is a place with lots of popular rivers that become especially visited during blooming seasons and festivals, the initiative to maintain and improve the waters is very much essential. Founded in 2017, members of Jambo International started conducting monthly river clean-ups in Tokyo. The clean-up is divided into two places: Edogawa and Arakawa. They also hold fun activities such as picnics or barbecues along the rivers after the clean-ups. It is a great opportunity to engage in environmental efforts and meet new friends!
Location
To be announced on their website and social media pages
Date
April 16 and 24 (dates are yet to be officially confirmed)
Cost
Free
Website
http://www.tokyoriverfriends.org/ and https://www.meetup.com/ja-JP/tokyo-river-friends/
Yabusame (horseback archery) used to be a competition among samurais to gauge and improve their skills. It used to be held at Asakusa Shrine but now takes place at Sumida Park. Presently done to preserve the culture of the past, the competitors are dressed in the hunting dress of Kamakura samurai. In this traditional show or competition, the goal is to hit three targets with an arrow. The event is divided into two types: one is the standard archery (called "kusajishi") which can be watched for free. Kusajishi has deer-shaped targets made out of dry grass used for practice. The horseback archery, however, is the main event. It has limited seats but draws in a big crowd, so it would be advisable to buy a ticket in advance. As of mid-March, it has not yet been decided whether the event will be held this year, so it is advisable to go to their website or directly contact the Asakusa Culture Tourist Information Center for new updates.
Location
Sumida Park https://goo.gl/maps/G2iXWe84NimJjugo9
Date
Mid-April (the event for this year has not been officially announced yet)
Cost
Free for the standard archery display; 3,000 for the horseback archery
Website
http://www.city.taito.lg.jp/index/event/kanko/asakusayabusame.html
Varying in themes and interests, we hope you find something on this list that would tick a box off your 2023 goals! As the arrival of spring in full draws near, let's get our spirits up by basking in nature, engaging in unique cultural activities, and meeting new people!
Feature photo credit: Japan Travel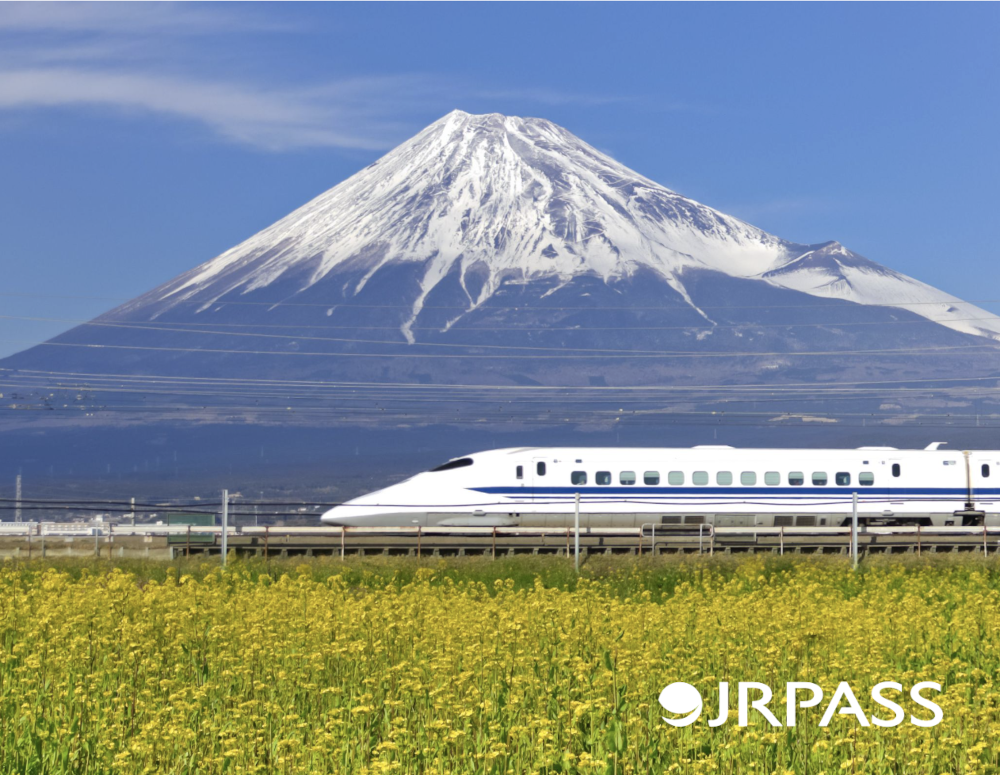 More from our blog…