So, you're finally planning a trip to Japan and now you're making a shortlist of places to visit during your trip: Kyoto and Tokyo are two cities which are undoubtedly staples of most people's itineraries due to each having a plethora of recreational activities to enjoy, but let's say you're staying for 2 weeks or more; as wonderful (and pricey!) as both of those cities are, it would perhaps be something of a waste not to visit another city during that time. So, where else are you adding to your itinerary? Sapporo? A delightful city surrounded by abundant nature, but perhaps a bit inconvenient to get to being on the northernmost island of Hokkaido. Naha? Brimming with pristine beaches, it's another great option, but again not such a convenient one due to its Okinawa location. Nagoya…? I sense your apprehension and can imagine the thought "what is there to do in Nagoya?", or perhaps "where even is Nagoya?" going through your mind. There's something of a stigma surrounding Nagoya and its supposed lack of attractions, but we here at Arigato Travel, along with our aptly-named friends at Nagoya Is Not Boring (referred to henceforth as Nanobo) are here to dispel those myths! We guarantee that by the time you've finished reading this article, Nagoya will have skyrocketed to the top of your itinerary alongside the likes of Kyoto and Tokyo!
Size and Location
Nagoya is Japan's fourth biggest city by population at around 2.33 million; whilst that may seem like a considerable number, it pales in comparison to Tokyo's roughly 9.74 million population. Moreover, from looking at this table compiled by the Japanese government depicting the visit rate of foreign tourists by prefecture, one can easily see the stark difference in visit rates to the likes of Tokyo and Kyoto, at 47.2% and 27.8% respectively, and Aichi (Nagoya's prefecture) at just 9%. These figures collectively mean that Nagoya is a fantastic option for those wanting to avoid the hustle and bustle of Tokyo and the swathes of tourists in Kyoto; the city is a perfect size, affording one all the conveniences of a metropolis without the crowds that usually go with them. Furthermore, as previously mentioned, Nagoya is located right in the middle of the central prefecture of Aichi, which naturally makes it one of the main hubs of Japan for both business and leisure. One can reach Nagoya in just over an hour and a half from Tokyo station and a mere 35 minutes from Kyoto station via bullet train! This central location makes it a perfect place to either begin one's journey (by flying to Nagoya Chubu Centrair International Airport) or to stop off at while travelling to either Kyoto or Tokyo, as you will invariably pass through Nagoya when travelling to either of these cities by bullet train. So, now we know that Nagoya is easy to get to and we won't have to worry about being packed into trains like sardines or trampled by floods of tourists, but is there enough to do there to warrant a visit? Absolutely. Now let's explore exactly what tourists can expect to find and enjoy in Nagoya!
Things To Do
We know that many foodies read our articles here at Arigato Travel, so I want to start by getting one thing straight: Nagoya is a foodie's dream. Although it's not widely known amongst foreigners, the local cuisine in Nagoya (known as Nagoya Meshi) includes an eclectic range of delectable dishes, with around 20 local dishes that are exclusive to Nagoya. Local Nagoya cuisine is known for having a variety of deep flavours; whilst some of you may have already tried miso before, Nagoya's variant of red miso is incredibly popular due to its rich flavour and is a must-try for fans of miso. Miso katsu is another popular Nagoya take on a Japanese staple, tonkatsu (deep fried pork cutlet), served in a flavourful miso sauce.
But rather than hearing this from me, you can get the full details from our friend Lena, a true expert in Nagoya Meshi. Lena has been working at the aforementioned Nanobo for several years in order to promote the charms of Nagoya and in particular its food culture. You can find out more about Nagoya Meshi from Lena herself in our interview with her. I know what you're thinking, though: exploring an unknown city to hunt down equally unfamiliar cuisine sounds quite overwhelming, right? What dishes should you try first? Where are the best places to find said dishes? Well, fear not, as our friends at Nanobo have conveniently curated several comprehensive food tours of Nagoya to ensure that you not only get to sample all the best food and drink, but also that you're able to learn about the fascinating history of Nagoya and the roots of its cuisine and cosy café culture!
Whilst experiencing an area's culture through its food is certainly one of the most immersive and enjoyable ways for many people to do it, we understand that sometimes you might want (or need) to take a break from gorging yourself on local delicacies to explore other things. So, is Nagoya just a mecca for foodies? Of course not! As previously mentioned, Nagoya has long since been one of Japan's major hubs due to its central location; it is the birthplace of Japan's very first Shogun (the highest commanding military officer during the samurai eras) Minamoto Yoritomo. Furthermore, the three unifiers of Japan, Hideyoshi Toyotomi, Oda Nobunaga and Tokugawa Ieyasu all share their origins in Nagoya. These three men played pivotal roles in establishing the foundations upon which modern Japan was built. Naturally, this means the city is steeped in history, and while it may not have the wealth of picturesque shrines and temples that Kyoto has, there are certainly numerous remnants of the past for tourists to enjoy exploring. One of the most famous examples of these remnants is Nagoya Castle, which was completed in 1615 by the aforementioned Shogun at the time, Ieyasu. Aside from this popular site, though, other examples are not so well-known among tourists. So, how would you go about delving into Nagoya's rich history if you didn't even know where to begin?! Well, luckily for you, our friends at Nanobo have you covered again!
In addition to their already considerable collection of tours, Nanobo will begin offering a new tour named "Old Town Walking Tour + Tea" in collaboration with Nikko Style Nagoya (a hotel that we will talk about a little later) from March 14th every Tuesday that will be focused on exposing tourists to two historic areas of Nagoya. The tour will begin with the Shikemichi neighbourhood, which has remained largely unchanged since its days of serving as a merchant town to Nagoya Castle. We guarantee that you will feel as though you have gone back in time several hundred years after laying eyes upon the quaint architecture of the town; this sense of immersion will be further enhanced thanks to the comprehensive explanations of the townscape, landmarks and even stories behind the alleys provided by your knowledgeable tour guides.
During the middle of this tour, guests will also have the chance to try their hand at the historic Japanese art of tea brewing and will have said tea complemented by wagashi, otherwise known as traditional handmade Japanese sweets. Following this, tour participants will be taken to the Endoji shopping arcade, which is one of Nagoya's oldest shopping arcades and has retained its retro charm for many decades now. Guests will be able to immerse themselves in Nagoya's famous café culture here by visiting carefully selected cafes and will also have the chance to soak up the quintessential atmosphere of Japan by visiting a notable shrine and temple along the way. These tours are the ideal way for tourists to lose themselves in both the charms of Nagoya and the unmistakable allure of Japan and can be booked online here (please note that reservations can only be made online.)
Finally, if all that wasn't enough, there's a bonus attraction that is sure to delight Studio Ghilbi fans: Ghibli Park! Whilst not necessarily located in Nagoya, it can be reached from Nagoya in under an hour via train, making it a fantastic option for a day trip from Nagoya. The park very recently opened last November and has been so popular that tickets have been hard to come by and must be reserved well in advance online to avoid disappointment. Unlike conventional theme parks, this Ghibl-themed park strays away from typical rollercoasters and instead aims to transport visitors to the wonderful world of whimsy that is Studio Ghibli and its films through its immersive areas and atmosphere. Guests will feel as though they have stepped into a scene from My Neighbour Totoro when they visit the area known as Dondoko Forest where a full-scale replica of the house from the famous film can be found and entered. Details regarding tickets and travel routes can be found in English on the park's website here.
Accommodation
Okay, so by now I'm sure you're itching to book your tickets to Nagoya, but as with any trip there's always one other thing we must book: accommodation. Nagoya is by no means short of options when it comes to accommodation, and whilst this makes finding somewhere to stay easy, it can be overwhelming when trying to find the best option at the most affordable price. Thankfully our saviours at, you guessed it, Nanobo, were once again gracious enough to clue us in on one of the best choices in town: Nikko Style Nagoya. Nikko Style Nagoya is conveniently located in the heart of the city, just 10 minutes from Nagoya station on foot, which facilitates stress-free sightseeing for tourists. Whilst being an economical option, this 4-star-hotel certainly doesn't compromise on quality and service. Our own general manager had the pleasure of staying at this hotel and documented the details of her delightful stay on our blog here. We were also fortunate enough to be granted an interview with the general manager of Nikko Style Nagoya, who enlightened us about a few of the meticulous details that went into creating the hotel, from its décor to its collaborations with local Nagoya brands and artists, even down to the music, which was explicitly composed and curated to match both the hotel's atmosphere and the various times of day. You can read the rest of the interview in full on our blog here. Oh, and remember those fantastic tours of the Nagoya old town we mentioned before? It just so happens that they will begin from the lobby of Nikko Style Nagoya and have been purposely tailored to guests who are on a tight schedule in order to help them maximise their time without having to sacrifice any of the experience or authenticity! Whilst you might be dreaming of visiting Ghibli Park now, you wouldn't even get this level of service at the inn from Spirited Away!
Now you know all about Nagoya, we're sure you'll be itching to visit there, but will you be touching down in Nagoya or stopping there on your way to somewhere else? Either way, you'd be remiss to pass up the opportunity to experience some of these hidden gems in Nagoya which most tourists never have the joy of unearthing, so be sure to make some unique memories in this scintillating city with our friends who will help to make your trip to a place that's often forgotten unforgettable!
Feature photo credits: Hoejin Iwai on Unsplash
Book your personal travel consulting call with one of our local experts to receive tips and tricks for your next trip to Japan!
PIN THIS FOR LATER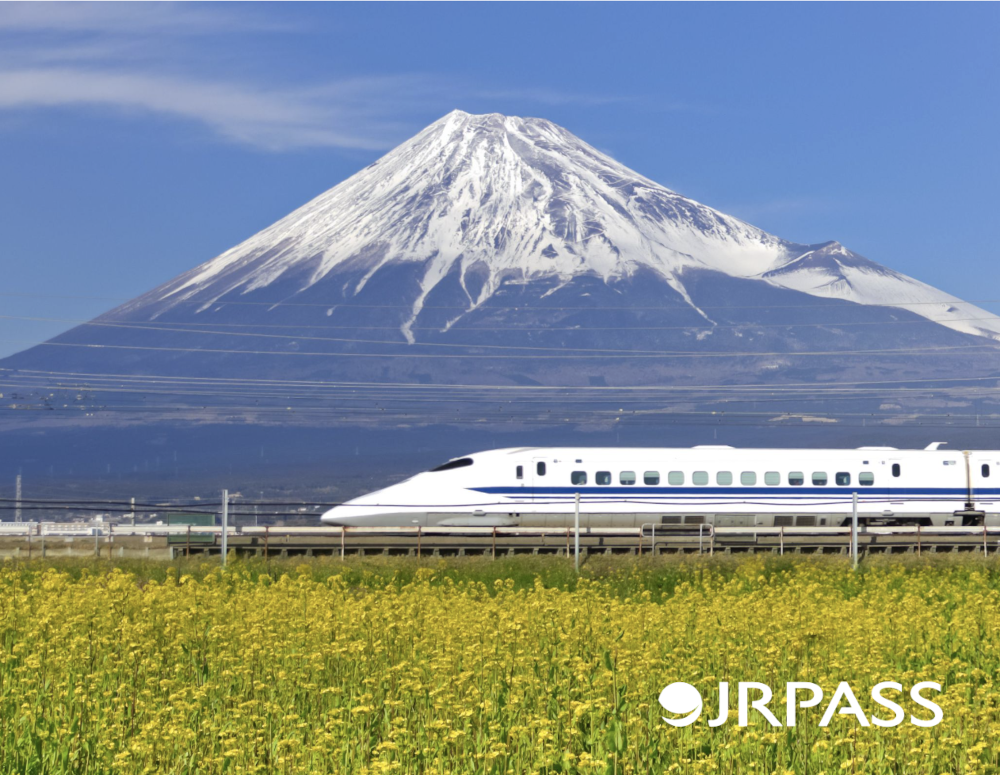 More from our blog…