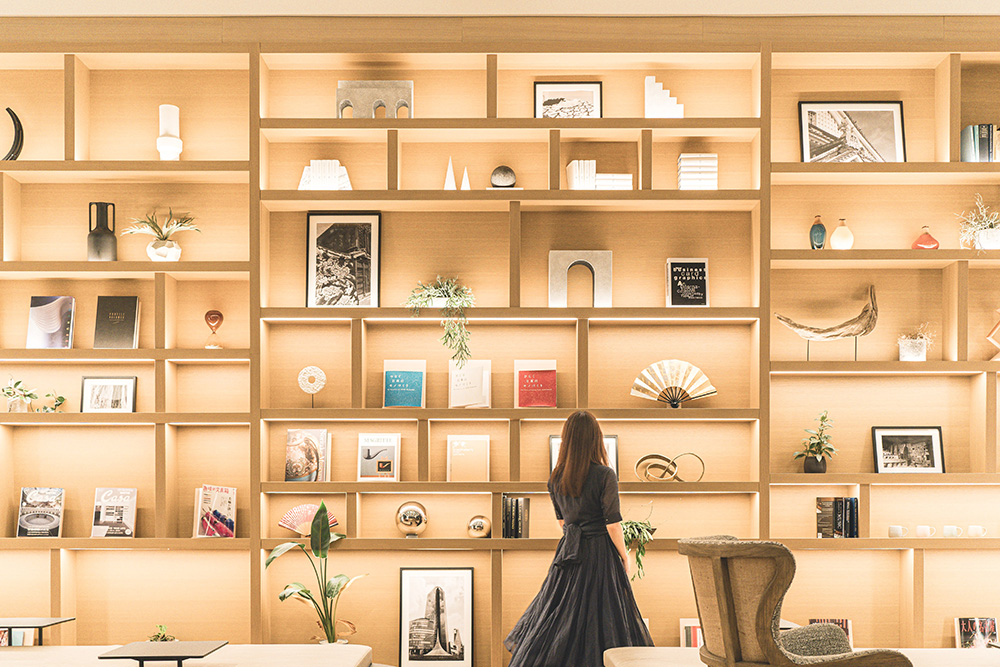 Our team had the opportunity to visit the Nikko Style Nagoya hotel a few weeks ago and it was amazing! That's why we'd like to offer our readers the opportunity to discover more about this unique accommodation in Nagoya!
Thank you for your time today! Could you please introduce yourself and share a bit about your position at Nikko Style Nagoya hotel?
I am Nishi, the manager of Nikko Syle Nagoya.
Our General Manager had the opportunity to stay at your hotel and she couldn't stop saying how terrific it was! Please tell us more about where it is located, when it opened, what amenities you provide etc.
The hotel opened in Nagoya in August of 2020. "Your stay, your style." Nikko Style attracts people looking for new styles and experiences. Our goal is to combine the experience that Okura Hotels and Nikko have fostered with the culture unique to this region. Experiences that awaken sensibilities encourage the curiosity of the visitors and open their hearts. Through art, food and music that use particular local ingredients, we make a connection between hotel guests and local residents and provide detail oriented hospitality that can only come from a hotel brand that originated in Japan. Nikko Style is a hotel that continues to evolve with the guests lifestyle while cherishing refined service and hospitality. Particularly in Nagoya, While guests stay at our hotel, they experience coffee, music and culture, they are able to create a new lifestyle by incorporating a different style into their everyday lives. Inside the hotel there are traditionally dyed Nagoya Arimatsu Shibori tapestries and plates by Seito ceramic wear are all around. Youu can enjoy the design by traditional artisans with a connection here in Nagoya. At the entrance to the hotel, "Shachihoko", which is said to be a symbol of Nagoya Castle, is projected using projection mapping to welcome our colorful "Shachihoko" guests.
We are particular about amenities, not just the usual brand "stuff" that everyone knows, but by preparing bath salts of the French luxury spa maker THALGO, Thai Pañpuri, and pigeon brand amenities that those who are in the know may recognize, we hope that you will enjoy the ultimate in relaxation. In addition, we are also particular about home appliances, and by installing the speakers of the audio maker GENEVA, you can enjoy music you like in high quality at any time during your stay at the hotel. Also, we have a restoration drier pro in all rooms, which allows you to get your hair together even if you have curly hair or do not have a hair iron.
It seems you put a lot of effort into details like for example in the coffee. You partnered with Trunk coffee, a local Nagoya roaster, can you please tell our readers a bit more about this?
In collaboration with Nagoya's famous store "Trunk Coffee," we are able to provide our customers with an original special blend made exclusively for Nikko Style Nagoya. Furthermore, developed by a former NASA engineer, the fully automatic drip machine "Poursteady" allows you to enjoy coffee of the same quality brewed fresh by the "Trunk Coffee" Barista to be deliciously enjoyed. In addition, "Trunk Coffee's" owner barista worked over five years to develop a special mug with a pottery in Mino in the Gifu Prefecture in order to drink coffee deliciously. If you drink what is in this "origami" cup, you can enjoy the aroma, bitterness and acidity of the coffee you are drinking.
The music played at the hotel was chosen after much thought. Can you please share a bit about it?
We requested Kenichiro Nishihara, a sound director and composer who produces the music for Ginza Six and Daimaru Shinsaibashi. In order for guests to forget the concept of time, the same song does not play 24 hours a day, but the day is divided into 7 time zones so that the music that plays matches that time. We are creating a space where guests can feel comfortable, with pleasant music and fragrant coffee, as if they were "the ones that were originally there. "
We also hold regular events using the DJ booth, allowing local guests who don't usually stay to stop by. I hope that music will connect people and create a new community.
You also used a lot of local artisans and crafts for the decoration, which makes it even more authentic. How did you choose them? And what would you like to share about the interior?
Some people I met through introductions, and some of the writers I met when the staff went for a walk in Tokoname and Seto. The hotel designers and our staff will actually visit the craftsmen's workshops, speak to them, and select the items that fit our hotel.
For the interior, we have adopted local innovations such as Arimatsu Shibori and Mino and Seto wares so that you can feel the craftmanship of the region for things like lamps, tapestries and figurines. In addition, designs in the shape of "Shachihoko", which is representative of Nagoya, are hidden everywhere, so it's fun to look for it like a hidden Mickey. Since there are many different interiors, it is also a feature that many customers can use to post photos on Instagram. The golden design of the scales of Shachihoko is unique, so it also looks great on Instagram.
The chairs ordered from Italy in the communal lobby are designed like a pair of Shachihoko, and are popular with customers as "Shachihoko sofas", and someone sits down and takes a picture there every day.

What do you want your guests to think about during their stay in your hotel? What feelings do you want to convey?
We hope that by staying at the hotel, guests will "notice and discover" and enrich their lifestyle as much as possible.
For example, the background music that I listen to casually as a comfort, or encountering new room amenities, I think there are as many answers as there are guests.
For what kind of travelers would you recommend your hotel?
The concept of the Hotel is "a hotel you want to go to and a hotel you want to stay at." To begin, I would like any customer to feel free to stop by.
Nikko Style Nagoya is a full scale hotel that is part of a national brand, "a unique hotel with a focus on coffee and music." We want to invite customers who want to spend time relaxing in a comfortably space without worrying about relaxing time.

What are some attractions or interesting points people can see in your neighborhood? We saw the Morning market is very close by?
Nagoya has modern business facilities and close to the hotel are things like the Endoji shopping district and Shikemichi and there are still many historical buildings so you can stroll through streets both new and old.
Chubu Electric Company's Mirai Tower in Rayard Hisaya-odori Park has various color changes at night, and just looking at it is such a brilliant feeling. The planetarium at the Nagoya City Science Museum is one of the largest in the world, and it is always a popular spot for men and women of all ages.
Also, "Osu Shopping District" is a group of old-fashioned shopping streets with an exotic atmosphere. Atsuta Shrine, known as a power spot, the Tokugawa Art Museum, which introduces a sorts of beautiful Japanese cultural items, and Nagoya castle, where the Shachihoko shines, are definitely worth experiencing the good, old traditions and buildings of Japan when you visit from overseas. A few minutes walk from the hotel at the Yanagibashi Central Market, you can buy fresh fish at the citizens kitchen, and you can also enjoy seafood bowls and Nagoya's specialty kishimen.
The hotel also offers cycling rentals for the popular Tokyo Bike, so you can enjoy Nagoya by visiting the cycling spots recommended by the popular blogger Onimaga in Nagoya.
Last but not least, as a culinary travel company food is very important for us! What kind of dishes can travelers try in your restaurant, cafe and bar?
Our hotel chef's motto is to Connect "producers" and "customers".
The chef actually goes to the producer and listens to their story, uses seasonal ingredients, and provides customers with meals that maximize the high quality of the ingredients. Delicate and contemporary, it's a modest and creative dish that makes you want to invite your family and friends. Only able to be eaten at our Hotel in Nagoya, from domestically produced prosciutto ham made in Shinsu and beef hamburgers that do not use thickener, to course dishes using carefully selected port and beef, we handle a wide range of food.
After studying French in Europe and gaining many years of experience as a head chef at a famous high-class steakhouse in Tokyo, our chef's specialty is set, and you can enjoy a taste that you cannot experience at other stores. It goes without saying that it is delicious, but I would like you to come to Style Kitchen and enjoy the fact that you can specify your own meal in this luxurious space.
Is there anything else you'd like to share or any message you would like to send to our readers?
Peace to those who enter, good health to those who depart. "Pax intrantibus, Salus exeuntibus." We will provide services and spaces that will make guests who come to Nikko Style Nagoya feel at ease, happy on their way home, and want to come back again.

Follow Nikko Style Nagoya on:
Website: https://nagoya.nikkostyle.jp/
Instagram: @nikkostyle.nagoya
Facebook: @nagoya.nikkostyle
Twitter: @NagoyaNikko
Youtube: youtube.com/channel/UC8h-k50Ai7DJM0O7t5LWrZg
More from our blog…