Winter is here! That means it's time for nabe (hot pot), oden, hot chocolate, and… Japanese spiny lobster? That's right! Spiny lobster, known in Japan as Ise ebi, is a popular delicacy during the winter months in Japan. This crustacean gets its name from Ise, in Mie Prefecture, as Ise Bay is a popular spot for Ise ebi fishing. However, it is worth noting that these spiny lobsters are caught in several other parts of Japan, such as Chiba Prefecture.
The fishing season for Ise ebi runs from October to April, and this is the best time to enjoy them. The cold waters around Japan help to make the meat of the Ise ebi more tender and delicious than many other lobster species.
Ise ebi is quite expensive, costing around $50 USD per piece, whereas American lobsters are usually around $20 USD per piece. This means the Ise ebi is often reserved for special occasions, such as to celebrate the New Year. This is by no means a new trend. In fact, Ise ebi has been eaten to mark the New Year since at least the 17th Century. Ise ebi is also used as an ornament during this time, and can cost upwards of $250.
Ise ebi are also commonly served at weddings in Japan. The strong red colour of boiled Ise ebi is symbolic of the nation of Japan, and is considered a colour of celebration. As well, the lobsters are a symbol of longevity, as their antennae are said to look like an old man's beard.
All Ise ebi are born in the wild, as proper farming techniques for the lobster are yet to have been developed. This adds to the price of the lobster, and maintains their status as a special seasonal dish in Japan. Ise ebi are generally active at night while they are hunting for food. Fishermen need to be very careful not to damage their catch, as Ise ebi that are missing legs or antennae sell for significantly lower prices. Also, any Ise ebi smaller than 13cm are to be returned to sea in order to maintain a healthy population.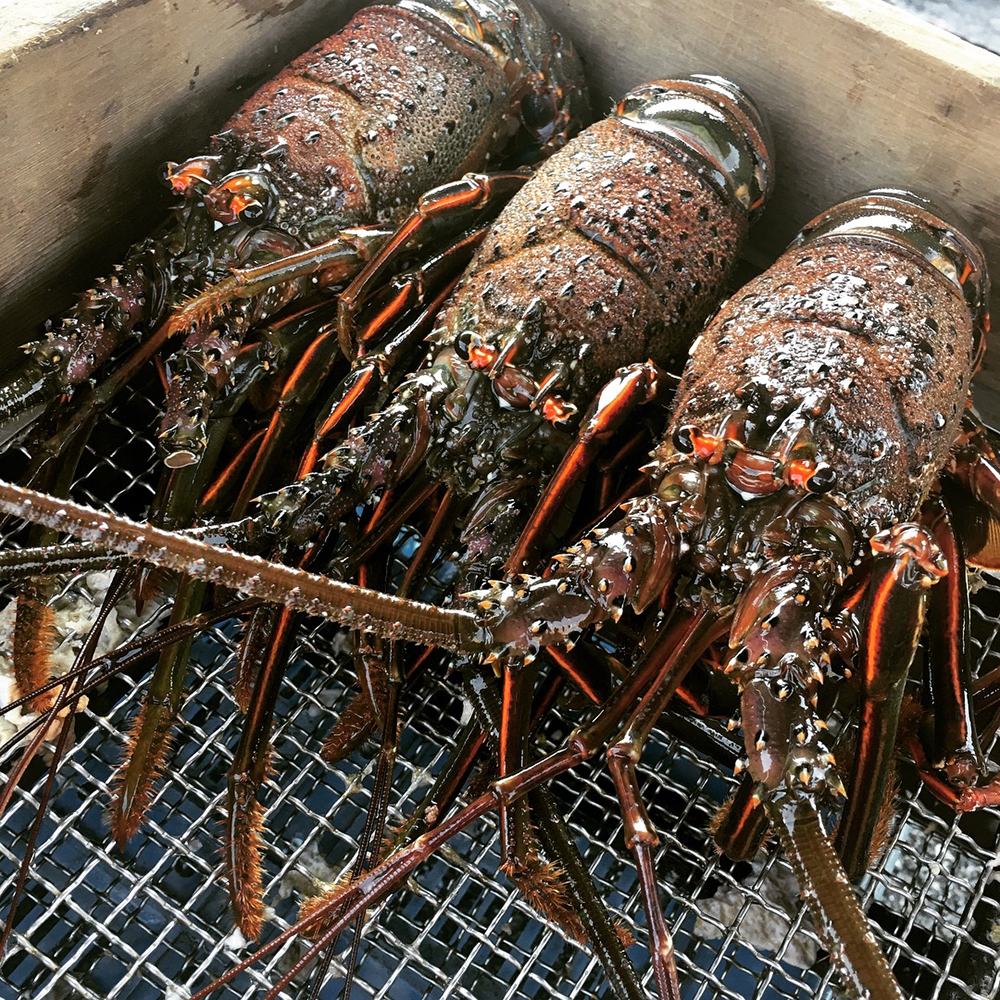 So, how is Ise ebi usually prepared? Actually, there are many ways to enjoy Japanese spiny lobsters, such as: tempura, sashimi, steamed, or boiled in soup. The innards of the Ise ebi (as well as those of other crustaceans), are known as "miso" in Japan. This miso can be eaten as is, or used to make soup stock, and is itself a delicacy.
As is the case with other lobster species, Ise ebi antennae and tails are often used to garnish dishes. However, unlike the American lobster, Ise ebi do not have large claws. While the claws are symbolic of the power of the American lobster, long antennae are said to symbolize the courage of the Ise ebi. All parts of the Ise ebi are used in cooking and presenting sumptuous meals, and even the shell is sometimes cooked to enhance the rich aroma of certain dishes.
So, if you are celebrating a special occasion this winter, why not try Ise ebi and celebrate in style!
PIN THIS FOR LATER
More from our blog…