As soon as the winter holiday time in December and January comes to an end, people across Japan and those who are in-the-know overseas start planning their travels to visit the best spots to see this gorgeous phenomenon.
Cherry blossom viewing is one of the most popular cultural activities in Japan. Not only is it a good way to enjoy the end of winter, but it is a relaxing and simple way to practice a core Japanese philosophy – appreciating the temporal beauty of nature. In Japan, hundreds and thousands of people flock to nearby gardens, leisurely eating, drinking, singing, playing, and chatting, as they take the time to unwind and witness this yearly event.
This year, the cherry blossoms are expected to bloom from mid-March onwards. Some of the most well-known hanami spots would be in Tokyo (such as Ueno Park, Shinjuku Gyoen, and Yoyogi Park) and Kyoto (such as Philosopher's Walk, Arashiyama, and Kiyomizu-Dera). While these are wonderful places, their popularity can make them crowded, and make it hard to see the blossoms as you struggle with the crowds.
So we have listed some places nearby but off the beaten track from Tokyo and Kyoto to go and see the beautiful blooms!
Nearby Tokyo
Atami is a seaside city located just around an hour train ride from Tokyo Station. The sakura in Atami is a bit of a hybrid and blooms as early as mid-January, around a month or so earlier than the typical cherry blossoms in Japan. A great simple location is a walkway along the Itogawa, only a few minutes from Atami Station. It is a picturesque stream lined with trees, shops, restaurants, and bars, which makes for a relaxing stroll.
Another recommended spot is Atami Baien, which is only around 10 minutes from Atami Station by bus. While it is not particularly a place for sakura blossoms, this place is famous for its plum blossoms and autumn leaves. Currently, they have a list of events happening from January 7th to February 5th that includes street performances, free sweet sake service, and sword dance, which makes this a highly recommended place to check out!
Alongside the earlier blooming, Atami is also known for its many natural hot springs and mountain views, so it is a perfect place to relax, unwind, and kick off the winter blues.
Yokohama is easy to access from Tokyo. By train, it only takes around 30 minutes from Shibuya Station. It is voted as one of the most desirable places to live in the greater Tokyo area, given the ease of transport, access to nature, and population size, so it is generally more laid-back and a great weekend getaway from downtown Tokyo. Cherry blossoms are expected to bloom from mid-March to early April.
Mitsuike Park is one of the most famous spots in Yokohama for hanami. Around 40 minutes from Yokohama Station by train and bus, it has three ponds and 1,600 cherry trees of 78 different species, with different blooming times, which makes it easier to go without worrying about the timing. It also has two walking paths and a Korean garden.
If you are looking for a park with sports facilities or a walking trail, then Mitsuzawa Park is the place to go! Only 10 minutes from Yokohama Station by bus, it is a sports park with a soccer stadium and a few tennis courts. The place has cherry blossoms all around, but most are in a section called Sakurayama (cherry blossom mountain). The park is rated as an easy walk and is also wheelchair friendly!
Nearby Kyoto
Hyogo is beside Kyoto and Osaka and is a port city surrounded by mountains. While it is pronged by tourists, it is still lesser known than its other Kansai counterparts. It is notably rich in history with its remarkable ruins and historical figures, so it is a great place to simultaneously enjoy nature and learn more about Japan's ancient past. Cherry blossoms typically bloom between late March to early April.
Arima Onsen is a notable cherry blossom viewing spot and hot spring retreat with a history of over 1,000 years. It is a town with tranquil paths with the sound of the flowing water and a view of cherry blossoms across the area. There is a bus that goes directly to the onsen. But if you miss it and decide to take the train, it would take around an hour from Nishinomiya station with possibly numerous transit changes, but it is perhaps what makes the place a lot more peaceful and worthwhile.
Shukugawa is comparable to Kyoto's Kamo River. The park stretches up to 4 kilometers. Take the time to get a serene walk along the lines of pine trees and cherry blossoms and the trickling sound of the riverbank. From Kyoto Station, it takes around an hour by train.
Shiga only takes 10 minutes by train from Kyoto Station to Otsu, Shiga's capital. It is located east of Kyoto but remains relatively unknown among tourists. It is full of beautiful scenery and is home to the largest lake in Japan, Lake Biwa. Cherry blossoms usually bloom around late March to mid-April.
Hikone Castle is a Special Historic Site built in the Edo period. It has lived through the ages without significant damage, so people get the chance to see and experience the place as the feudal lords did! The place is also bedecked with over 1,100 cherry trees and it is especially a sight to see during the nighttime light-up in early April from 6 p.m. to 8:30 p.m. From Kyoto Station, it takes 40 to 50 minutes by train to Hikone Station then around a 25 minutes walk to the castle.
Lastly, we cannot mention Shiga without a place that connects to Lake Biwa! Hachiman-Bori Canal is a 16th-century man-made canal which offers a boat cruise — with no rowing– no worries! You can relax and enjoy the scenery lined with cherry blossoms and tinged with the history of merchant homes. It also has a path along the moat for those who opt to walk, and the canal stretches approximately 5 kilometers long. It is relatively easy to access from Kyoto station, taking around an hour by train and bus.
As cherry blossom season nears, we hope you get the chance to take a break from the city bustle and explore more places to unwind, relax, and appreciate nature!
Featured image credits: AJ on Unsplash
In Japan for the Cherry Blossom season? Let's enjoy Hanami the local way!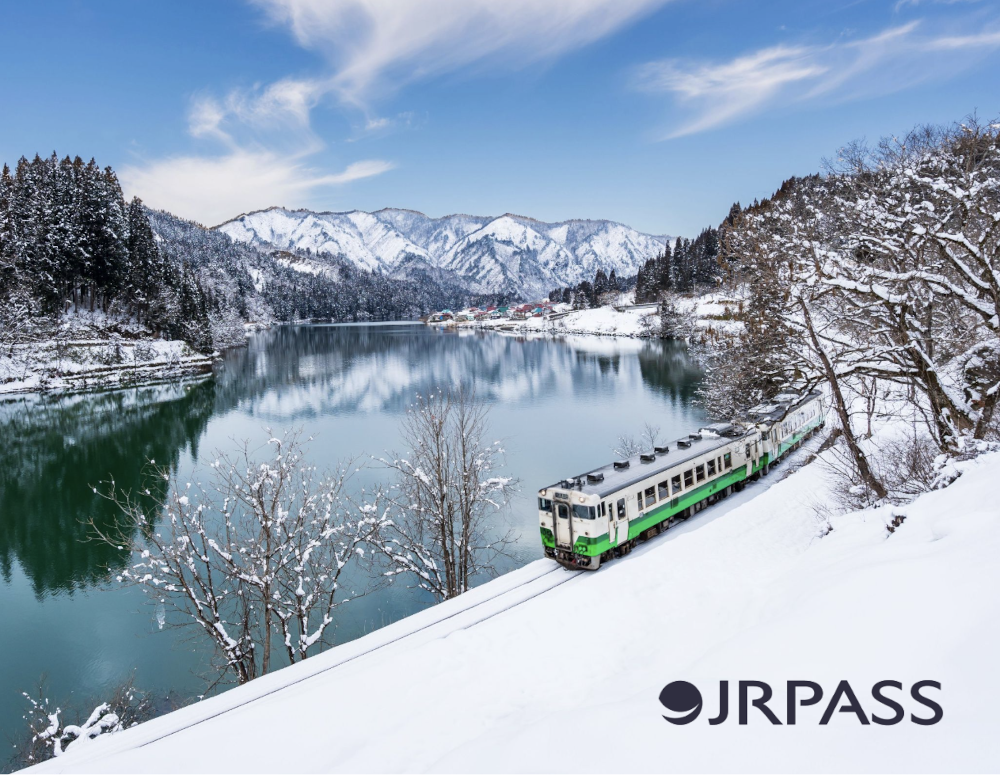 More from our blog…