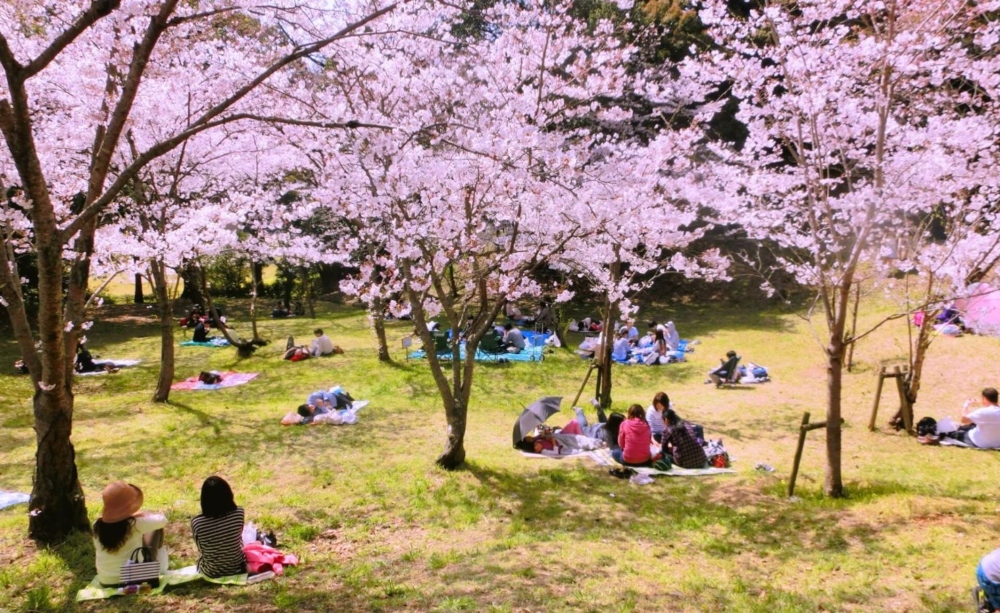 The Word is OUT! In its annual forecast, Weathernews predicts that the first cherry blossoms in Tokyo and Hiroshima will start to open on March 15th. The cherry blossom season usually begins in the south, in March, in Kyushu, where the temperature begins to rise earlier, and bloom northward until the finish up in May in Hokkaido. Each year Japanese citizens, would be visitors and foreign residents look forward to the annual forecast for opening blossoms, full bloom and end of season so they can begin to daydream about this special time of year!
This year, in perhaps a sign of climate change, the flowers are again set to bloom slightly earlier than they used to. We are expected to see first bloom on March 15 for Tokyo and Hiroshima and we are expecting March 16th for Fukuoka (Kyushu). Cities further north can expect blossoms soon thereafter, including Sendai from March 31, and Sapporo beginning around April 23.
Cherry trees, like many plants in temperate climates, have a dormant and a blooming period. High temperatures expected in the coming weeks will potentially speed the return of the blossoms, explained Weathernews in a press release statement earlier last week. For full bloom (the peak of the flower viewing season), the forecast day is from a couple of days or one week later for each area. Updates will be posted as the season gets closer.
Weathernews has gathered more than 2 million data reports over the last 18 years, nationwide in its "Sakura Project" to predict when the cherry blossoms will arrive across the Japan.
At Arigato Japan we always look forward to all the seasonal food, sakura themed snacks and Hanami activities that are centered around this special season! Keep an eye here on our blog for some great upcoming stories to set the stage for one of the most beautiful times of year in Japan! We even have an amazing and fun online experience that was featured on BBC Travel!
To enjoy Sakura Season this year even if you can't be here with us in Japan, we highly recommend our limited edition Online Hanami Experience.
PIN THIS FOR LATER
More from our blog…