When it comes to alcoholic beverages in Japan, sake is undoubtedly the oldest and most popular example. When we hear the word 'sake' we generally think of rice wine which is known as nihonshu in Japanese, as the word 'sake' simply refers to alcohol in general. Nihonshu is made via the process of fermenting rice and has been in production for many centuries now; although the exact figure isn't known, it's estimated that there are over 1500 licensed sake breweries in Japan. Given the abundance of breweries, it's natural that some of these breweries are relatively niche, while others have attained domestic and global renown. One example of the latter is the esteemed Geikkeikan, based in Fushimi, Kyoto. Not only is Gekkeikan one of the oldest and most revered sake breweries in Japan, being founded in 1637, but it is also one of the world's oldest companies in general, naturally making it steeped in rich history. It became so successful that it eventually expanded to the United States and now controls roughly 25% of the sake market there. But how did this family-oriented sake brewery become one of the most prominent sake producers within the global sake industry?
Humble Beginnings
Gekkeikan was founded at the beginning of the Edo period in 1637 by Jiemon Okura, who established a sake brewery in Fushimi, Kyoto, where the company's headquarters are located to this day. Okura moved here from the Kasagi area of southern Kyoto and fittingly named the brewery Kasagiya at first, which literally translates to "Kasagi shop". He chose this location for several reasons, but primarily due to its riverside location where sanjikokkubune (traditional medium-sized boats used to transport people/goods) stopped to load and unload the cargo they transported along the Yodo River to Osaka. Okura knew he would be able to exploit the hustle and bustle of travellers and traders coming through the area due to his store facing the main road. This prime location became the cornerstone of the company's eventual prosperity.
During the Edo period, Fushimi thrived due to its riverside location, which allowed it to act as a hub that facilitated trade and transport between Kyoto, Osaka and Tokyo (then known as 'Edo'). It was second only to the likes of these cities in terms of population size and national influence. As Fushimi continued to flourish, so too did its sake breweries, and 20 years after Gekkeikan's inception around 83 sake breweries had been granted licenses to produce sake. Despite the increasing number of breweries, it wasn't as easy for them to trade as one might assume. In fact, by 1785, the 83 local Fushimi breweries had been reduced to a mere 28. One main reason for this was spoilage caused by microorganisms, of which little was known at the time. Through shrewd management and a few strokes of luck here and there, Gekkeikan managed to make it through this arduous period. But despite managing to stay afloat, they were still a relatively small local brewery at the time, so how did they go from such humble beginnings to the giants of the sake industry that they are today? Well, this was a relatively recent development and was largely thanks to the innovations and business acumen of their 11th head, Tsunekichi Okura.
Tsunekichi Okura – Gekkeikan's Saviour
After a few centuries of getting by as a local sake brewery, Gekkeikan truly found its feet when Tsunekichi Okura took over as head of the company during the Meiji period at the remarkably young age of just 13. However, this title was originally supposed to be bestowed upon Tsunekichi's older brother, who was considered to be smarter and more capable than him. Tragically, his older brother died abruptly and thus the mantle was thrust upon Tsunekichi as the only other son of the previous head. Naturally, eyebrows were raised at giving such a lofty title to such a young and seemingly incompetent boy. Tsunekichi's father also had two younger brothers who were vying for the position after his passing, but Tsunekichi's mother, Ei, insisted that Tsunekichi be given the chance to inherit the family business and strived to ensure that he would not fail by garnering the support of local monks and sake brewery owners to carve out a path for him to follow. Inspired by his mother's faith in him, Tsunekichi devoted himself to living up to his mother's expectations by working diligently and learning everything he could about sake.
The name "Gekkeikan" was first adopted as the new name of the company's brand in 1905. The name's literal meaning 'laurel wreath', like the kind victorious Olympians received, stemmed from Tsunekichi's desire to make Gekkeikan the champion of the sake world. Tsunekichi had long been troubled by the spoiling of sake and was desperate to find a way to remedy this. In 1909, with the help of sake brewing engineers, the Okura Sake Brewing Research Institute was established to do just that. The institute was immediately successful, finding ways to prevent lactic acid bacteria from spoiling sake and implementing the conditions for pasteurisation, which subsequently allowed Gekkeikan to become the first manufacturer in Japan to produce pre-bottled sake free of preservatives. Sake barrels were the norm at the time, but these were difficult to disinfect, so bottles were much more conducive to preventing sake contamination. Furthermore, pre-bottled sake was extremely popular among Japan's 'salarymen' (typical Japanese office and government workers) who were drawn to Gekkeikan's hygienic, westernised products. The success of this invention led Tsunekichi to focus his efforts on producing more pre-bottled sake and this soon became the standard that all sake companies followed, thus enhancing Gekkeikan's reputation as pioneers of the industry.
Having achieved vastly superior quality sake through the utilisation of science, Gekkeikan decided to enter their sake in competitions to see how it would fare against the best sake breweries in the country. In their first competition in 1911, Gekkeikan won first prize for their sake, further adding to their national prestige. They continued to sweep the board at many competitions over the next few decades, establishing themselves as a major domestic sake brand in the process and expanding their reach far beyond Fushimi.
In addition to making scientific strides to improve the quality and preservation of Gekkeikan's sake, Tsunekichi also exemplified an entrepreneurial spirit to maximise the company's sales. When rail transport started to become prevalent in Japan, Tsunekichi decided to sell sake at stations to accompany ekiben (lunch boxes sold at stations) to help spread Gekkeikan's brand across the country. He hired a respected designer to bring fresh ideas to the company, who subsequently came up with the ground-breaking idea of attaching an ochoko cup onto sake bottles, allowing people to drink pre-bottled sake on the go.
After years of revolutionising, revitalising and expanding Gekkeikan's brand, the 11th head Tsunekichi Okura passed away on November 17th, 1950, at the age of 77. He laid the foundations for his successors to expand Gekkeikan's brand across Japan and eventually overseas and without his pivotal contributions Gekkeikan may not have reached the level of domestic and global recognition it has today.
Gekkeikan Today
Following the death of their dynamic 11th head and the end of World War II, the 12th and 13th heads focused on expanding the market for sake within Japan by targeting the household market and always upholding their motto of 'quality first' to help them stand out from the competition. They continued to pursue scientific innovations through the Sake Brewery Research Institute and expanded their range of sake to accommodate the ever-changing cuisine and culinary customs of the time.
Gekkeikan's sake continued to gain global acclaim and popularity over the years and the company eventually decided to set up their first brewery in the US in 1989 to enable the smooth production, sale and import of sake within the US. Due to Gekkeikan's relatively early establishment of this brewery, they have been able to gain a strong foothold in the American sake market and now control approximately a quarter of this market.
Gekkekikan also founded Okura Sake Museum in their original home of Fushimi, Kyoto, in 1982. Visitors to this museum can see some of the original tools and equipment used in sake production and can get a comprehensive overview of the history of sake-making as well as Gekkeikan's own story in an easily comprehensible way. The museum is open from 9:30-16:30 daily (excluding national holidays) and can be reached in around 5 minutes from Chushojima Station. Admission is 600 yen (about 4 dollars) for visitors aged 20 or over, 100 yen for those between 13-19 and free for those 12 and under; guests over the age of 13 will also receive a gift.
The history of Gekkeikan is a long and rich one, so if you've enjoyed getting a glimpse into this giant of the sake industry's story, we urge you to visit the museum to truly immerse yourself in the world of sake. Unfortunately, while there are guided tours of the museum, they are only offered in Japanese. So, if you want to know more about Gekkeikan's history and the many elements involved in sake production, why not book one of our sake brewery tours? This tour will include a 3-hour tour of the historic Fushimi district, conducted by our local tour guides with expert knowledge of the area, a visit to a local sake brewery and a guided tour of the Okura Sake Museum. Guests will have the opportunity to sample various types of sake throughout the tour and there will even be a chance to purchase souvenirs unique to the area from a nearby local arcade at the end. Tours are subject to availability, though, so for your sake (excuse the pun) we recommend booking as soon as possible!
Featured image credit: Gekkeikan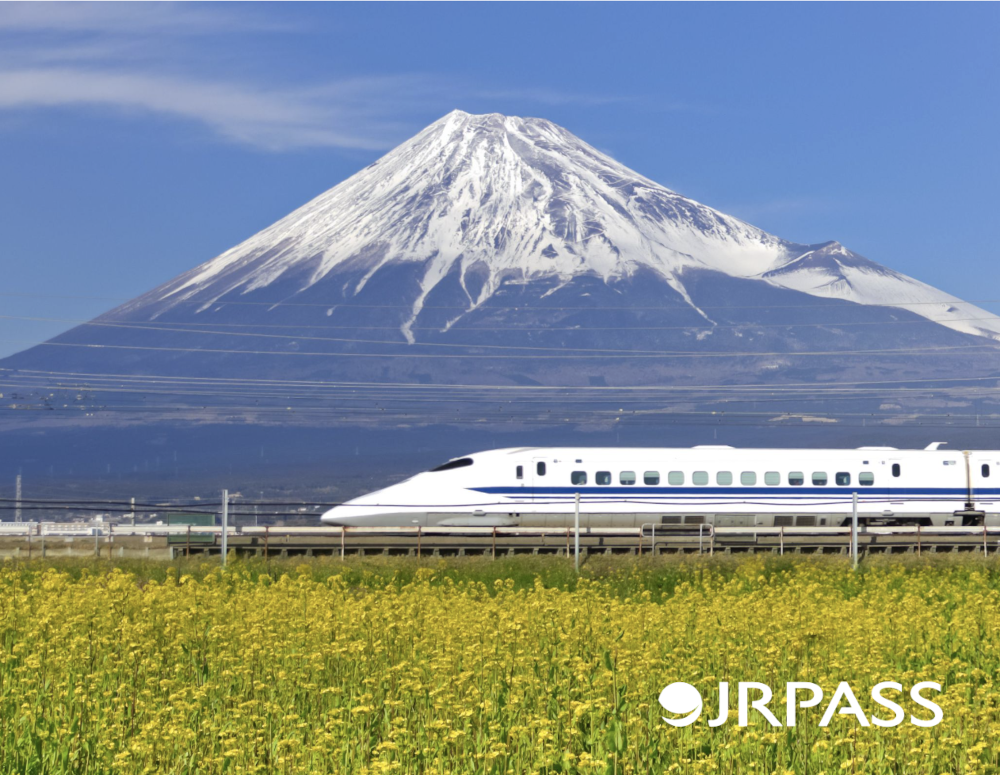 More from our blog…