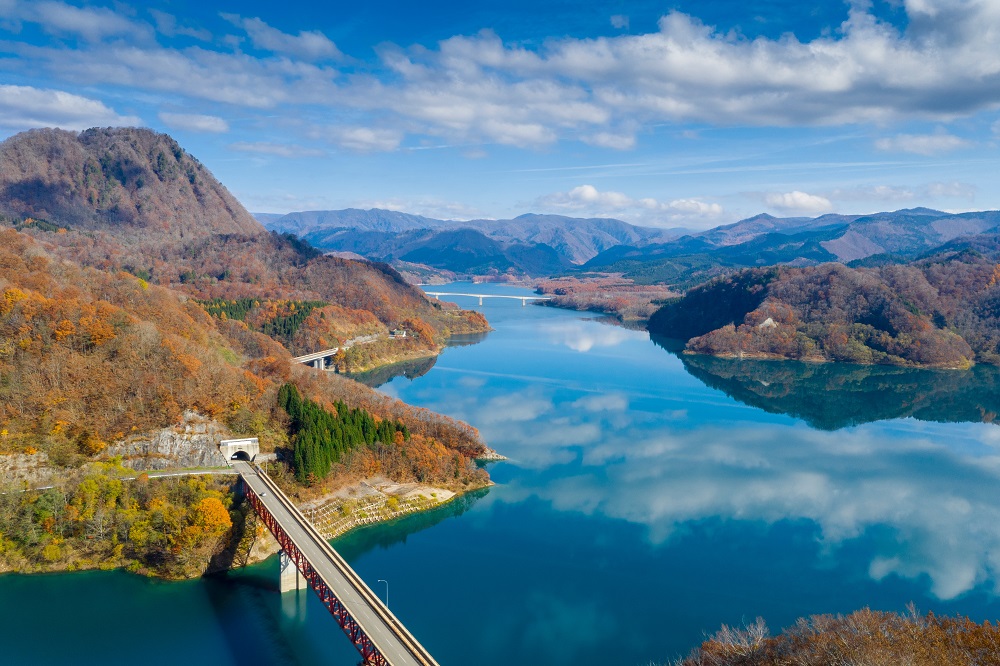 Akita prefecture in northern Japan is the perfect choice for nature lovers. Here you can enjoy the four seasons. You can do outdoor sports such as hiking, cycling and relieve your tiredness with quality sake and relaxing onsen. Also, you can go to the Samurai district and feel the history. I have listed five of the most favorite tastes of Akita for you.
Kiritanpo Nabe
Kiritanpo is one of the most popular dishes that comes to mind when Akita is mentioned. Kiritanpo are rice skewers that are native to the prefecture, and a lot of special attention is paid in preparing them. Freshly cooked rice is pounded until they are slightly mashed, and then they are molded on skewers made from Japanese cedar and toasted over a charcoal fire in an open hearth.
The origins of kiritanpo can be traced back to the olden days, when they used leftover rice to wrap around wood sticks and ate them with miso paste while working in the woods. A practical and easy-to-store food for hunters in the winter season.
Kiritanpo is also cooked in a nabe (hot pot) of chicken bone stock, local chicken meat, burdock, mushrooms, green onions, and other vegetables. Which is also a popular dish on the lunch menu of schools in Akita prefecture.
You can enjoy kiritanpo nabe as a hotpot during the winter season, as Akita is known for its cold temperatures because of its geographic location. Though it can be eaten throughout the year, the hearty hotpot is especially popular over the end of the year, from mid-September to March.
Inaniwa Udon
Udon is thickly-cut, wheat-based noodles that is prevalent in Japanese cuisine. It is considered as one of Japan's favourite comfort foods that can be enjoyed at any time of the day, be it in the morning for breakfast or late at night for supper. There are many variants of udon in the country, and one special example is Inaniwa udon. It is a perfect flavor for udon lovers.
Not all udon (wheat flour noodles) are alike. Inaniwa udon noodles are medium-sized and come from Akita's own Inakawa-machi. They're hand-kneaded repeatedly and then left to dry for a few days which gives them a unique, stretchy texture. It's a long process, but it's worth it once you're slurping down nice and chewy noodles. Whether it's served hot or cold is entirely up to your preference.
Inaniwa udon originates from Inaniwacho in the city of Yuzawa. It has over 300 years of history, dating back as far as the Edo Period in the 17th century. It is distinctive because it is thinly cut, unlike its more common, thickly cut counterpart.
Hinai Jidori Oyako-don
A great meal alternative for chicken lovers is Hinai Jidori Oyako-don.The Hinai Jidori is one of the most famous chicken breeds in Japan. All Hinai Jidori chickens are free-range chickens and are known for their high-quality meat.
The thick, juicy flesh of Hinai Jidori is quickly stir-fried to capture the flavor inside. Hinai Jidori's eggs are cooked very softly and retain the flavor of the meat all the way to the top of the rice. Hinai Jidori's meat and eggs are both delicious and the flavor is multiplied when cooked together. You should add the pleasure of this nutritious and rich meal to your journey.
Iburi Gakko
İburi gakko is a kind of pickle. "Iburi" means smoked, and "gakko" is the Akita dialect for Japanese pickled vegetables. Daikon (Radish) is traditionally used as the main ingredient, but other vegetables can be used as well, such as carrots.
Iburi gakko is native to the city of Yokote, and they are prepared by tying daikon up with rope and hanging over a flame in a smoking shed for several days. The wood used for smoking commonly comes from deciduous oak trees and chestnut trees. After smoking, the vegetables are cleaned and then pickled in a special blend made from salt, rice bran, malted rice, crushed rice produced in the process of polishing rice, a little sugar, and safflower for colouring.
Because of the smoking process, iburi gakko has a deep and smoky taste that is distinctive from other typical pickled vegetables. It can also be enjoyed in many ways: as a side dish on its own, or paired with tea, sake, or even wine. Preparing them takes a lot of time and effort, so they're becoming increasingly an acquired item. When in Akita, especially in winter, iburi gakko is the familiar taste that the locals have grown up with and cherished over the cold season.
Babahera ice cream
How about an ice cream that will refresh you while visiting Akita and make you happy with its cute appearance? Babahera İce Cream. Its name comes from the folks you typically see selling it from pushcarts, baba (old lady), and hera (ice cream scoop).
This rose-shaped, homemade ice cream is as beautiful as it is delicious. Its texture is more like a sorbet than regular ice cream. The refreshing strawberry and banana flavors in these ice creams are popular with both children and adults. Between spring and autumn, you can buy Babahera ice cream from the umbrella-covered cars on most Akita roads and enjoy this historical ice cream.
With your Akita tour, you can rest your soul with natural beauties, enjoy delicious food. And of course, you can see the cute Akita dogs during your trip.

Featured image: Ken Cheung on Unsplash
Looking for more beautiful destinations to explore? Book a consulting call with our experts to receive great advice!
PIN THIS FOR LATER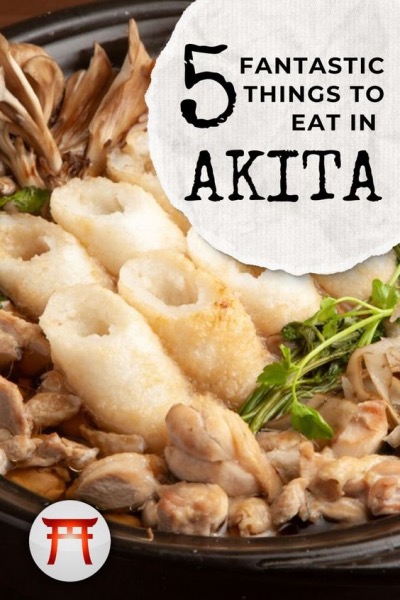 More from our blog…