Tokyo is definitely one of the places with activities happening all around. Whether it be about food, religions, cultures, nature, or shopping, the huge metropolis offers endless options. That's why in this list, we have compiled some of the most interesting and worthwhile events happening all around Tokyo this March!
Festivals
March is the onset of spring, which means various festivals centering on renewal, hope, life, and cleansing are celebrated. This month, festivals originating from different cultures abound wherein anyone can participate or witness the events! Here are some to go to this month:
St. Patrick's Day Parade 2023
The 28th St. Patrick's Day Parade Tokyo will be held once again for the first time in almost four years! From 13:00 to 15:00, the Omotesando street will be closed for a parade filled with music, dancing, and of course, lots of symbols associated with St. Patrick such as the shamrock (a native Irish clover) and the color green. In the last few parades, the event was filled with activities related to Irish culture, such as their traditional music, Irish food, and sports. More information is said to be released through their official website, so check it out if you want to partake in this cultural festivity!
Location
https://goo.gl/maps/Qfi7VQhUawNaDN9S9
Date
March 12th
Cost
Free
Website
https://inj.or.jp/archives/4213?lang=en or https://www.facebook.com/groups/inj.nihongo
5th Holi Mela
Another important festival you would want to attend is Holi, famously known as the 'Festival of Colors,' as people become covered in various colored powder dyes. Also called the Festival of Spring and the Festival of Love, Holi is an inclusive Hindu festival celebrated worldwide, inviting everyone to join the colorful group and vibrant celebrations. The colors are filled with meanings that symbolically celebrate the triumph of good over evil: red symbolizes love and fertility; yellow represents remedy and happiness; blue, the color of the Hindu God Krishna, represents otherworldliness; and green represents spring and new beginnings. This is the 5th one organized by the Tokyo Holi Mela Committee, and is dubbed as the biggest Holi celebration in Japan. This will be a fun-filled celebration which also includes Indian cuisine and performances!
Location
https://goo.gl/maps/yNit7uZ41941Dwgd8
Date
March 4th
Cost
Free
Website
https://www.facebook.com/Tokyoholimela
Mt. Takao Hiwatari Festival
A bit outside of Tokyo, taking over an hour and a half from Shinjuku station, you can find Mt. Takao. Here they hold a fire-walking festival, a religious practice of purification where people can participate without prior arrangements needed. In this Buddhist festival, participants walk barefoot over smoldering coals at Mt. Takao. While walking, monks and participants alike would pray for safety and peace, not merely for themselves but nationwide and/or worldwide, and as such it is also a ceremony dedicated to warding off disasters.
Location
https://goo.gl/maps/e8aQyDEUvuQv6NHx5
Date
March 12th
Cost
Free
Website
https://www.takaosan.or.jp/english/asceticism.html or https://www.takaosan.or.jp/taiken/hiwatari.html
Nature
Given the onset of spring, cherry blossoms are the star of this season, with various places becoming ideal spots for nature lovers, dates, and sightseeing. With countless cherry blossom events around, here are some notable ones you would want to try:
Edo Fukagawa Sakura Festival
A relaxing way to enjoy the cherry blossoms is to ride a boat through Fukagawa. Less crowded than many famous hanami spots, you can also enjoy the rows of cherry blossom trees on both sides of the Oyoko River while riding a Japanese-style boat, giving an Edo atmosphere to the experience. The boat trip is 30-minutes long and the boarding fee is only 500 yen. Online reservations opened on February 27th, and slots get filled very quickly. There will also be illuminations from 17:00 to 22:00 and motor boats are also available!
Location
https://goo.gl/maps/wWopewQ76EMbvtRs9
Date
March 18th to April 2nd
Cost
¥500
Website
Chidorigafuchi
Another place with boat rentals is at Chidorigafuchi. It is an Imperial Palace moat that is popular especially during springtime for its beautiful blooms along the banks. Around 140 cherry trees line the greenway from mid to late March until early April, with vivid blossoms during the day and reflections of the illuminated cherry blossoms on the water at night. They will be open almost everyday until evening during sakura festival, the dates of which are yet to be announced.
Location
https://goo.gl/maps/Bnhrvjp728omUH7NA
Date
Dates have not yet been officially confirmed.
Cost
Boat rental is 800 yen for 30 minutes or 1,600 yen for 1 hour
Website
https://www.env.go.jp/garden/kokyogaien/english/chidori-ga-fuchi_moat.html and https://visit-chiyoda.tokyo/en/sakura/spot/boat.php
Shopping
Besides the usual trips to department stores for the regular rounds of shopping, why not try flea markets? Lots of flea markets abound in Tokyo, each with their own special antiques and novelty items. It is always a must see when you are in town!
The Oedo Antique Market
The largest outdoor antique market in Japan is held every first and third Sunday (although sometimes it may change), there will be around 250 dealers selling various antique items such as kimono, tableware, pottery and many more items related to Japanese culture. Created in 2003, this event has since been serving as a place where people can exchange culture and art. And do not worry, prices here are generally affordable, with some items priced at ¥1,000 and below!
Location
https://goo.gl/maps/SpiC8z9TEV7YyLzd9
Date
March 19th and 26th
Cost
Free
Website
https://www.antique-market.jp/english/
Mottainai Flea Market
If you want a market where bargaining is acceptable and where upholding sustainability is the main focus, you may want to go to Mottainai Flea Market. Mottainai started as a campaign for environmental protection, with local projects such as Mt. Fuji Garbage Pickup and international ones such as tree-planting activities in Kenya. In 2007, they started a flea market open every weekend in Tokyo to make the most out of limited resources. Here you can find private sellers' beloved items or hand-me-downs, available at low or bargainable prices!
Location
Koganei Park, Kichijoji Parco, and Nakano Central Park
Date
March 12, 19, 21, 25, 26
Cost
Free
Website
https://www.mottainai.info/jp/event/fleama/
Aside from the endless bargain finds, there will also be White Day on March 14th (in Japan, it is a day when men are supposed to be giving chocolates to women), so there will be lots of chocolate sales or deals in stores all over the city!
Sports
Running is undoubtedly a huge sport in March as it is the ideal time to run, since the weather is neither too hot nor too cold. So if you plan on pushing yourself further, or trying for the first time, or even just watching and cheering from the sidelines, this is a good time to do it! Most admission ticket sales for runners are over before March though, so if you haven't gotten a chance to get a slot, mark these for next year or go and see lots of other things to enjoy at these events!
Tokyo Marathon 2023
One of the biggest running events in Tokyo, the Tokyo Marathon is more for serious runners. With highly competitive admission, one needs to be alert to score a ticket to the event. The event is divided into a marathon and a 10.7 kilometer race, stretching through the Tokyo Metropolitan Building, Ginza, and Nihombashi to name a few. The event also includes wheelchaired, visually impaired, and intellectually challenged people. Participation fee is also a bit pricier and differentiated between Japanese residents and overseas residents (be careful too, because if you register through the English site despite being a Japanese resident, you will most likely be charged with the 'overseas event fee'). With more than 35,000 participants every year, even if you are not running, this bustling atmosphere is a sight to see especially in major spots in Tokyo.
Location
https://goo.gl/maps/D1ZQJQwfevRZvBtZ7
Date
March 5th
Cost
Marathon: Japan residents – ¥23,300 (from overseas – ¥25,300);
10.7 km race: Japan residents – ¥12,400 (from overseas – ¥13,500)
Website
https://www.marathon.tokyo/en/
Shibuya-Omotesando Women's Run 2023
A more challenging race geared towards women, this event holds a 10 kilometer course through Yoyogi park, Shibuya, Omotesando, Meiji Shrine, and Nishisando. The application for this event is also very competitive, which starts in November with limited slots. There are three checkpoints, numerous changing facilities, and drink stations throughout the event. This race is especially important because this is the only day that Meiji Shrine opens to runners, allowing them to run through the special and peaceful environment. Besides the 10 kilometer race, they also have a family's 1 kilometer race and kids' 1 kilometer race too!
Location
https://goo.gl/maps/s9p9jWTeLCh6kRjn9
Date
March 19th
Cost
Free
Website
Nakano Running Festa
More catered towards families, this event is open for people of all levels – whether it be serious marathoners or light runners. Distances vary from 1500 meters to 10 kilometers, each with their time limits. Unfortunately, application period to join is already over (having started from December until February), but there is more to see and do in this event besides running! There will be rows of food stalls and sales booths, lots of mini performances with special guests, and even cosplay runners, so even if you don't run you will have just as an enjoyable and delightful time at the event!
Location
https://goo.gl/maps/dUkasLW7espejoqVA
Date
March 12th
Cost
¥2,500 and above for sports participants; free for non-participants
Website
Entertainment/Food
Lastly, outside shopping, sports, and nature, Tokyo will also hold events that center around some of the things that are integral in current Japanese culture – anime and beer. Here are this month's events to look out for:
AnimeJapan 2023
AnimeJapan is an annual tradeshow centering on – you guessed it – anime. One of the biggest animation related events worldwide and with over 100 exhibitors this year, this event is packed not only by anime lovers, but by huge names and industries that make up the animation world: tech companies, production companies, game developers, and many more. Expect cosplays, mangas, performances, and various merch!
Location
https://goo.gl/maps/av63YnWQiMWfybZ9A
Date
March 25th and 26th
Cost
¥2,300 and above
Website
https://www.anime-japan.jp/?hl=en
Japan Brewers' Cup 2023
Just a few weeks following the biggest fish festival in Tokyo, another Japanese staple comes through in another highly-awaited event: The Japan Brewers' Cup. Happening from March 3rd to 5th, this event is simultaneously a beer festival and a competition among breweries. Although it is a bit farther from Tokyo, entrance is only up to ¥1000, after which as a guest, you will have access to an event with 35 Japanese craft breweries, 1 Taiwan brewery, 4 craft beer importers, 300 varieties of beer, and 4 food vendors. You can also drink the beers being judged for around ¥600 yen per cup!
Location
https://goo.gl/maps/tcqUdUoofPTz6W4F7
Date
March 3rd to March 5th
Cost
Advance ¥800, Door ¥1,000
Website
https://japanbrewerscup.jp/index.html
As the weather starts to warm up a bit, it's a great time to try going to a new place or event or even try a new activity! We hope you give these places a try when you are in Tokyo this month!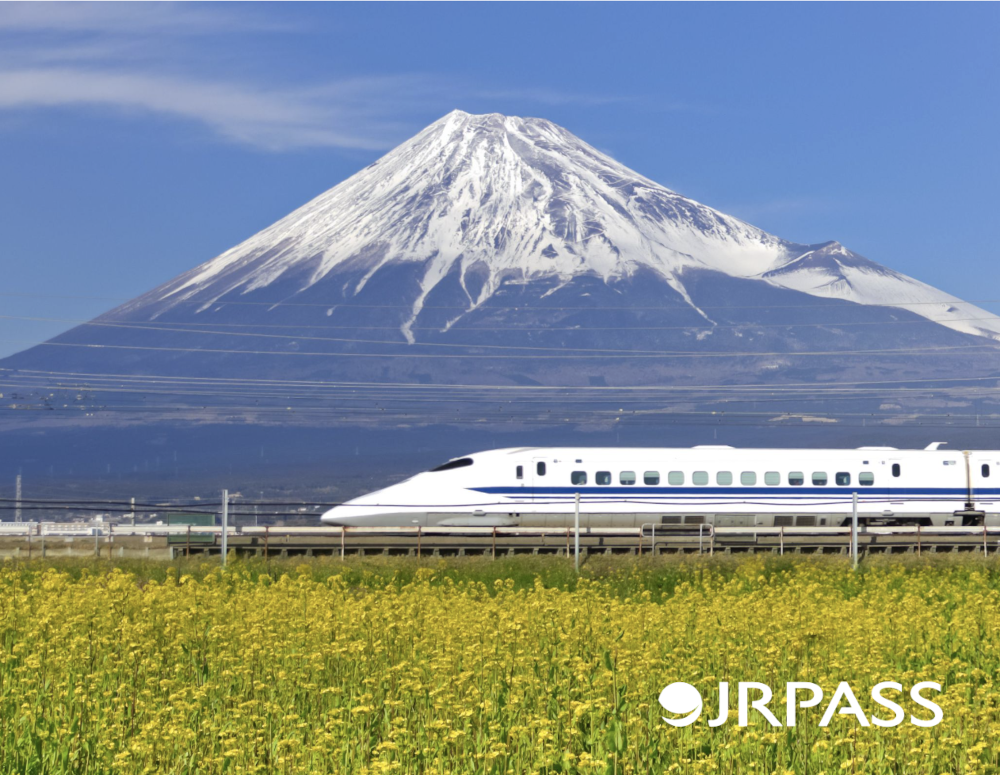 More from our blog…