As spring slowly finishes, we wish the cherry blossoms, azaleas and other spring flowers good-bye for another year and prepare to welcome a new season! Strangely enough, during the very first month of summer, temperatures in Japan do not instantly spike to their crazy highs. To begin, all the heavens pour down in what is known as the rainy season!

This season, known as tsuyu, is the rainiest season in Japan! The name tsuyu (梅雨), translates as "plum rain". Why is that you may ask? This is because it's the season when Japanese plums begin to ripen. It is also the season for making plum wine! (so that is a nice bonus)
Despite the wet, humid atmosphere, the rainy season still holds a lot more than meets the eye and I'm here to tell you more about it! Let's go!
When is tsuyu?
Depending on your location, the timing of the rainy season will vary throughout the country based on region. The chart below gives us an insight of the average arrival time for tsuyu:
Okinawa's rainy season peaks first, and begins an entire month ahead of the rest of the country. But wait, what about the Northernmost islands? Hokkaido and the Ogasawara islands have little to no rainfall during this time, making them the perfect places to escape!
Does it rain non-stop?
As far as history goes, the rain is not a continuous downpour for the entire season. Most days, the probability of rain is around 45%, which is still higher than the probability of having sunshine during this time of year.
However, this doesn't mean to say you should not be prepared. As the weather will be quite unpredictable during tsuyu, everyone should definitely have an umbrella on hand and maybe an extra sweater if you feel cold as quickly as I do. (*shivers*) Also some light clothes that dry quickly.
Is tsuyu the best season to visit Japan?
If you're up for grabbing cheap flights and accommodations, tsuyu is definitely the traveler's pick! Places tend to be less crowded and tourist sites typically have shorter lines. The month of June also has the most hours of daylight, so this gives you more time for sightseeing!
Some may think this is not the most ideal time to travel, but if the idea of fewer crowds and rainy weather excites you as much as it does me, I say — go for it!
What's fun to do during this season?
Many may think the rainy weather puts a damper on outdoor activities and sightseeing. However, I believe the rain is underrated and there is beauty in it. There is a lot you can enjoy during this poetically, clouded time.
1. See the hydrangeas!
As much as the cherry blossoms tell us that spring has arrived, the sight of hydrangeas (also known as ajisai) signals to the eye that the rainy season is here! These beautiful bunches of flowers come in a variety of colours and are found almost anywhere, even near temples and gardens, since they thrive with the rain (luscious!).
Fun fact: A flower does not love you or hate you, they just exist. Hope this inspires you to be like a flower, so go out and enjoy the hydrangeas in their full glory.
A famous spot to spot the ajisai would definitely be Megetsuin temple (明月院) in Kamakura, known as Ajisaidera ("Hydrangea Temple"). Hundreds of beautiful hydrangeas line the pathways. Be sure to capture a lot of memories of the beautiful flowers with your camera so you take them with you wherever you venture next!
2. Escape to Hokkaido!
As mentioned before, Hokkaido is one of the lucky islands to escape the majority of the rainy season. If you are up for some fairer weather, then Hokkaido makes for a great escape! Believe it or not, this is one of the most ideal times to experience the prefecture's natural beauty! Take a bike tour around the countryside, delight in a hike up the flourishing green mountains or gasp at the amazing flower farms! Adventure away!
3. Keep your feet dry in Tokyo
If you'd prefer to avoid the downpours of Metropolitan Tokyo, there are tons of indoor activities to enjoy! Options vary from hanging out at arcades and movie theaters, to trying indoor sports or visiting countless art galleries and museums.
For example, the Ghibli museum sounds like a breathtaking adventure to enjoy and learn more about Miyazaki's beautifully illustrated films!
Soak in the warmth at hot springs!
Are you a lover of hot springs? Nothing beats a hot bath to soothe your busy mind. Sitting in an open-air hot spring while you listen to the pitter-patter sounds of rain is a relaxing combination not to be missed!
If visiting hot springs in the rain sounds like your ideal trip, Hakone and Atami are two well-known hot spring resorts worth checking out. You can easily book a stay at a local Ryokan (traditional Japanese inn) in either town and soak those troubles away! Don't forget to try the delicious food offered at onsens and ryokans. Trust me! They make the stay worth it! (big smiles*)
5. There is tranquility and beauty in the rain.
All around you, specks of beauty can be found in the rain. It's ever so peaceful to look at. There is a unique transformation of your surroundings as rain begins to pitter patter upon the rooftops! The rain, along with fog, adds depth and charm to visiting temples that can be found deep in the wooded mountains, such as Mount Koyasan! (oooo sounds mysterious)
It might sound a bit dull to some, but as you venture out and hang around a Japanese home, temple or shrine in the rain, you'll see incredible reflections on the streets and alleys. In towns with older traditional buildings, you can capture extraordinary photogenic memories. Even at a local park, the green hues take on a calming atmosphere for you to indulge in. See for yourself, and carry a camera to capture these picturesque moments!
6. An excuse to eat ramen!
Nothing says Japan better than a good, hot bowl of delicious ramen! I don't know about you, but soup is my perfect go-to meal for rainy weather because it pairs with the damp weather vibe so perfectly. The best news too, is that it's ready to eat in a flash! Save yourself from the pouring chill with a steaming hot bowl of ramen that's topped with a goldmine of delicious toppings! Which will you be enjoying?
Ramen isn't the only source of piping hot, nourishing food that you can indulge in and can also warm you up! Why not try some nikuman (steamed meat buns….yum) or even a fan favourite…shabu-shabu, otherwise known as hot pot! (amazing!)
7. Make a Teru teru bozu
Teru teru bozu, otherwise known as a sunshine charm doll, is simple to make and popular during the rainy season in Japan. The dolls are a traditional decoration that helps brighten up the homes of Japanese people, made with the wish that good weather will prevail.
This simple doll is made from white cloth or tissue paper and then a cute smiley face is drawn on it. They are then hung outside the window, in hopes that the sun will shine again soon.
Teru teru bozu can also be found in anime culture, such as Makoto Shinkai's popular film Weathering with You (天気の子), which prominently featured the tsuyu season in Tokyo. This is truly an aesthetically beautiful film to watch with such an impactful story! (100% recommend). As you can see in the image above, one of the characters was dressed as a real life teru teru bozu, heading out to wish for sunny weather (#cute).
Wow, you must be soaked in knowledge of the tsuyu season by now! (no pun intended here ..hehe). Japan's rainy season might be one of the least anticipated seasons for many readers out there, but I think after a deep dive into it, maybe it's not so bad after all?
Just give it a chance! There's a world of rainy season adventures just waiting for you in Japan, except it's only missing one thing. YOU!
Remember: Life is not about waiting for the storm to pass. It's about learning how to dance in the rain – V. Greene
Feature image credit: Envato Elements

Do you want to enjoy a food tour on a rainy day? Our Flavors of Japan tour is the best to stay dry!
PIN THIS FOR LATER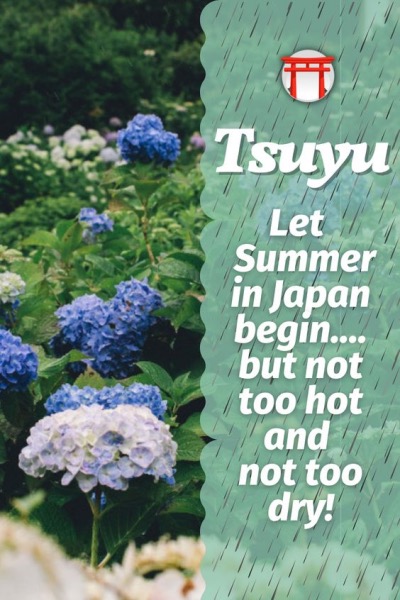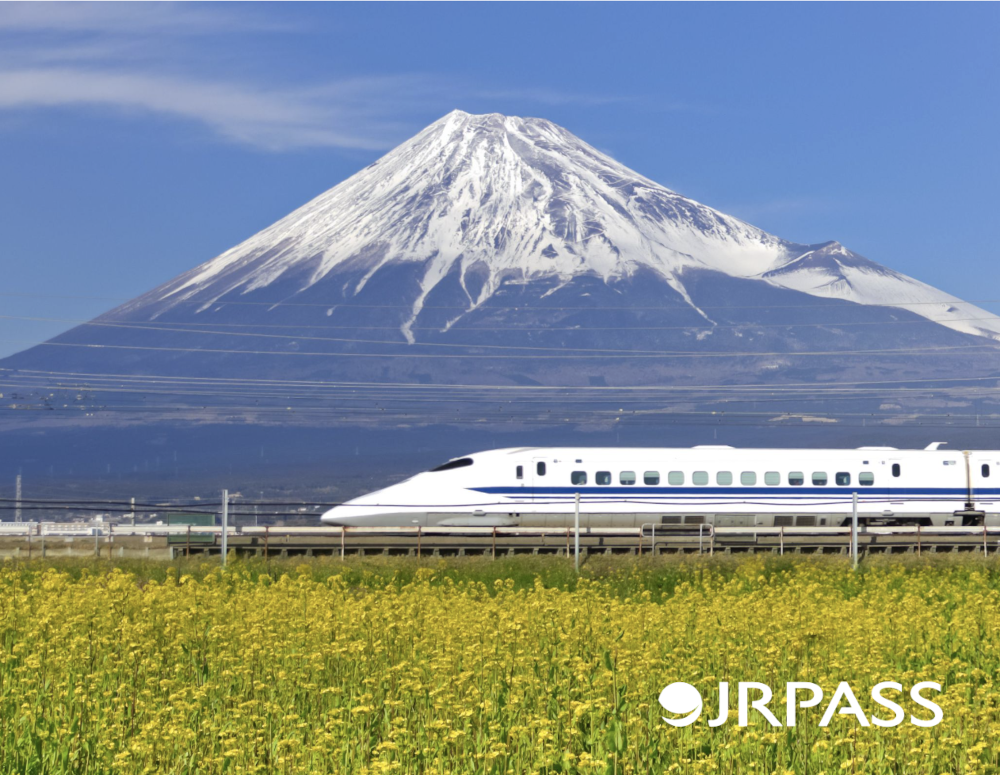 More from our blog…