Do you wish to visit Japan and learn about its culture while enjoying the local and traditional foods? If yes then you may find the Awa Odori festival that is held in the Tokushima prefecture interesting. Furthermore, Tokushima, located on the eastern side of the island of Shikoku, is also a trove of ingredients grown in natural surroundings. This prefecture is well recognized for its large production of high quality delicious food. Some foods that you should never miss if you ever visit Tokushima prefecture are listed below…
Awa-Odori Chicken
Awa-Odori Chicken is the first Japanese local chicken to be rated by Japanese Agricultural Standard in 2001. It was named after a traditional dance called Awa Odori. Awa-Odori Chicken is Tokushima's livestock brand along with Awa beef and pork. It is a firm meat and is reddish in color. It has a chewy texture. The meat is low in fat and has high quality protein.
It is rich in inosinic acid that helps in boosting metabolism. The ways to enjoy Awa-odori Chicken are infinite. It goes well with main dishes like Yakitori, hamburgers, and steaks, and also goes well with side dishes like salad, and "Sobagome-Zosui". You can go to local restaurants to buy fresh or frozen meat.
Tokushima Ramen
Tokushima Ramen has been a traditional food in Japan since 1999. Its name is derived from the Tokushima Prefecture. The soup has a strong saltiness and sweetness. In this ramen raw egg, chasha, bean sprouts and green onion are used as toppings.
Tokushima Ramen has 3 different soups. In the first type of soup, pork bones are mixed with soy sauce. In the second type, vegetable and chicken broth is used. In the third type of soup dark soy sauce and pork bones broth is used. It is recommended to serve this style of ramen with rice on the side.
Naruto Kintoki
It is a sweet potato available from fall through to winter. The skin is rough and brown. They are small to medium in size and are long. These sweet potatoes are rich in vitamin A and C. Naruto Kintoki are best suited for cooking such as frying, grilling and baking. They are also used in deserts, puddings and cakes. They can also be distilled and used to make sake and shochu [Japanese traditional hard liquor, distilled spirits made from grains and vegetables].
Naruto Kintoki sweet potatoes pair well with wasabi aioli, sesame, aromatics such as ginger, scallions, and garlic, meats such as poultry and eggs, arugula, coffee, and green tea. They will keep up to a week when preserved in a cool, dry, and dark place.
Dekomawashi
Dekomawashi is a traditional dish of the Tokushima Prefecture. This dish resembles a doll that is also called deku in Japanese theater and when roasted in fire it is called Dekomawashi, "mawashi" meaning the act of turning something around.
Tofu, small potatoes and konjak jelly are skewered on a bamboo skewer which then has miso sauce put on top and is cooked and roasted on an open flame. Goushiimo, iwadofu are the most used ingredients in this food. You can enjoy Dekomawashi near Kazurabashi, a suspension bridge in Iya valley. Don't miss this amazing food if you ever visit over there!
Sudachi
This fruit is a specialty of the Tokushima prefecture which produces 90% of the Sudachi in Japan. It's harvested when it turns green even though it develops into a yellow color. It's a small citrus fruit that is about the size of a golf ball and has a strong aroma and sharpness like Kabosu.
It's not consumed as a whole, but normally squeezed like lemon or lime to flavor food. Half slices of this fruit is served as a garnish with many traditional Japanese dishes including fish, udon, and even with some alcoholic beverages. It contains vitamin C which helps to boost the immune system.
Now that you know about the foods that Tokushima is famous for, you can enjoy these luscious foods once you visit this prefecture.
Want to learn more about food we have a whole category of blogging advice that's ripe for you to explore.
Feature Photo credit : Susann Schuster
Looking for an authentic off-the-beaten-patch experience during your next trip to Japan? Book your personal travel consulting call with our local experts to receive great ideas and advice.
PIN THIS FOR LATER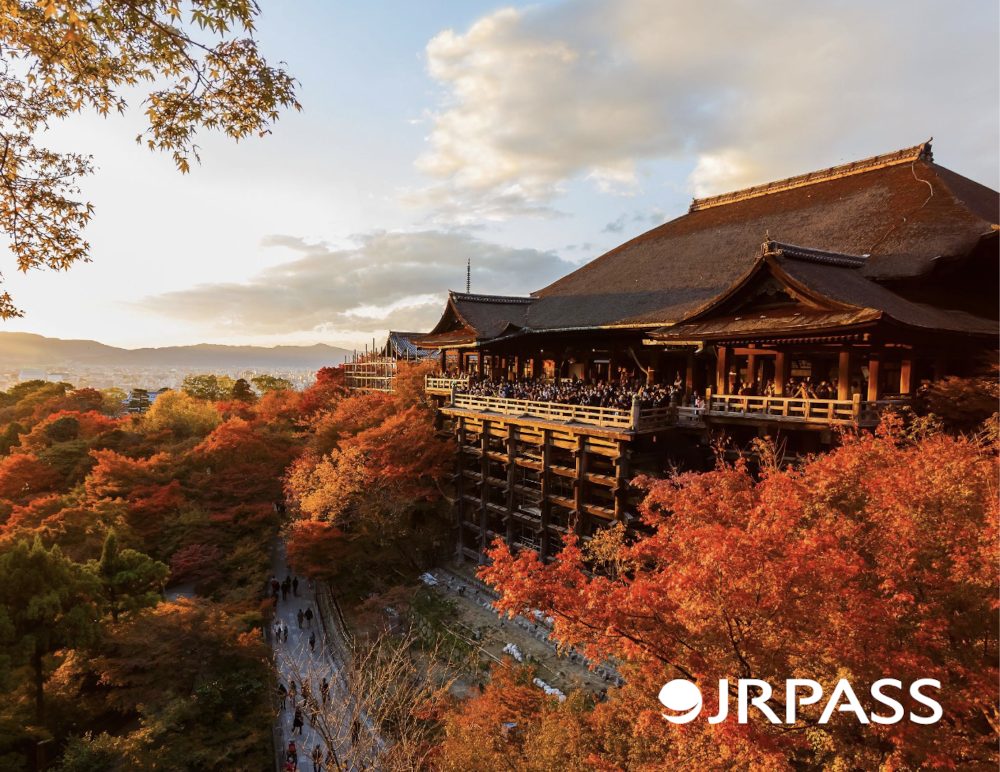 More from our blog…