As summer comes to a close and autumn rolls in, September is a month with no shortage of activities. There are still many festivals and firework shows as summer wraps up, and there are even some world-class events occurring. The fun doesn't stop as the weather cools down – you can even see some of Japan's beautiful autumn foliage come into bloom, so be sure to check out some of these events!
Keyaki Hiroba Beer Festival
If you're a fan of beer, this is a huge beer focused event and the largest in Japan, with many kinds of craft beer available for you to try, from both Japanese and international breweries. Held in Saitama Super Arena, the Keyaki Beer Festival is similar to a beer garden on a much larger scale, where you can take a seat at a picnic table with others. There is also plenty of food from all over Japan to pair with the drinks. You can also buy a comparison set from some breweries, allowing you to experience the range of a brewery's products. The festival organizers emphasize that by buying from the breweries directly, you can discuss the flavors and impressions with the producers, giving a personal spin to the tasting.
Location: Saitama Super Arena https://goo.gl/maps/ok2swD8kSQ4famBg8
Date: September 14th-18th
Cost: Free, with beer vouchers around 600 yen, and table reservations from 1000 to 4500 yen
Website: https://www.beerkeyaki.jp/
Tokyo National Museum
For history buffs who would like to explore some Asian antiques, the Tokyo National Museum will be offering free admission on September 18th. The oldest national museum in Japan, the Tokyo National Museum is located in Ueno Park and is one of the world's largest art museums. Art and cultural artifacts from Japan, Asia, and Egypt are on display here, with around 3000 displays to browse through. In September, one of the featured exhibits will showcase the history of Buddhist sculptures from Minami Yamashiro, an area in Kyoto. Be sure to take advantage of this great opportunity to learn about Japan's unique history!
Location: Tokyo National Museum https://goo.gl/maps/c6Lx5XmJpTzoKmTj6
Date: September 18th
Cost: Free
Website: https://www.tnm.jp/
Tokyo Game Show 2023
Tokyo Game Show is one of the largest events in the world for video game lovers, where developers in Japan and across the world come to share trailers and sneak peeks for their new games and hardware. During the public days of the event, visitors can take a firsthand look at all the new games that well known companies such as Capcom or Square Enix are working on, as well as dozens of indie developers. Some booths may even allow you to play a demo of the games or systems! There are also merchandise vendors, VR showcases, mobile game features, and tons of cosplayers looking to show off their elaborate costumes. There's even a food court if you get hungry wandering through the dazzling halls of bright screens. If you're planning to attend, be sure to wear comfortable shoes and clothes, as you may be waiting for a while to play some of the more popular releases.
Location: Makuhari Messe https://goo.gl/maps/GWHc6wSvK4UiXGyq7
Date: September 23rd-24th (September 21st and 22nd for showcase, not open to public)
Cost: 2300 yen (purchase tickets from website)
Website: https://tgs.nikkeibp.co.jp/tgs/2023/en/
Setagaya Hachimangū Fall Festival
This annual festival occurs at the Setagaya Hachimangū shrine and occurs in late September. The unique feature of this festival is definitely the dohyo, or sumo ring within the shrine, where a ritual ceremony called honosumo is performed. This traces back to the Heian period, when a powerful samurai lord allegedly practiced sumo wrestling with some of his subordinates. Other features of this festival include shrine maiden performances and food stalls. Typically, there will also be a mikoshi procession (portable shrines that are carried), but this year the procession will not be occurring.
Location: Setagaya Hachimangū shrine https://goo.gl/maps/K4fHdczoxft1LSpo9
Date: September 24th-25th (September 21st and 22nd for showcase, not open to public)
Cost: Free
Website: https://80000.or.jp/index.html
Tokyo Sumo Tournament
To watch sumo as a competition, though, there is also the Tokyo Sumo Tournament. As Japan's national sport, the grand tournaments which occur every other month are a place where you can see the sport practiced at the highest level. The sport can be very intense, with the wrestlers training for long periods of time to maintain bulk, but it is also tied deeply to cultural roots. You can see rituals such as ring purification and a "dohyo-iri" (ring-entering ceremony) performed before the matches begin. For seating, there is a premium box seating where you can choose to sit on tatami on the floor of the venue, and there is also arena seating.
Location: Ryogoku Kokugikan National Sumo Arena https://goo.gl/maps/dsA9yLL7TWLGoR4PA
Date: September 10th-24th
Cost: 3,800 yen to 38,000 yen
Website: https://www.sumo.or.jp/En/
Chofu City Fireworks Festival
Continuing from our July and August to-do lists, there are still very many fireworks shows going on in September! Chofu is a town that a lot of movies are filmed at, and its fireworks festival is a theatrical, grand show. 10,000 fireworks will light up the sky around the Tama River, accompanied by music. There will be many food stalls for you to grab a snack, and from there you can relax and enjoy the sights. There are both paid reserved seats and non-reserved seats, and plenty of room around the river for you to decide where you want to watch from.
Location: Tama River, Chofu-shi, Tokyo https://goo.gl/maps/nHqvTj3Nf3i6hnDq7
Date: September 24th
Cost: Free
Website: https://hanabi.csa.gr.jp/
Nakanobu Yosakoi Festival
Yosakoi is a unique Japanese dance that can be found at festivals. Teams of people perform an energetic dance that blends traditional dance with modern music, while wearing colorful happi coats and holding naruko, small wooden clappers. There are several yosakoi festivals a year, including one in Nakanobu, a district in Shinagawa Ward. This is the first time this specific festival is occurring in four years! About ten yosakoi groups will begin performing in the evening, but preceding them in the afternoon there are also brass bands, musicians, and more. Come share the excitement and watch these unique dances!
Location: Nakanobu Shopping District https://goo.gl/maps/r819hnjR6NzJL5J89
Date: September 16th
Cost: Free
Website: https://nakanobu.com/
Kinchakuda Manjushage Red Spider Lily Festival
This festival runs for several weeks, during the time when the red spider lilies in Kinchakuda bloom. The red spider lily, or manjushage, is a flower with a vibrant red color, and has also steadily been gaining recognition and popularity due to appearances in pop culture. These flowers are associated with the start of autumn, and this festival is a great opportunity to see not just a couple of them, but over five million. There are festival stalls selling food and handmade goods, and there are sometimes performances as well. Just the immense carpet of stunning red flowers is worth a visit though!
Location: Kinchaku Park https://goo.gl/maps/59rMUoRCebqDSxeq9
Date: September 17th to October 2nd
Cost: 500 yen
Website: https://hidakashikankou.gr.jp/event.html#
Ultra Japan
As summer comes to a close, Ultra Japan sends it out with a blast, as Japan's largest, and one of the biggest in the world, EDM festival. With its presence, Ultra Japan is able to invite some of the most famous DJs in the world every year, including names like Skrillex and DJ Snake for 2023. If you love EDM, the high energy, and the bright fluorescent displays found at music festivals, then Ultra Japan may be worth considering.
Location: Tokyo Odaiba Ultra Park II https://goo.gl/maps/kUc2KQ4bNT7TJKNi7
Date: September 16th-17th
Cost: Tickets start at 16,000 yen for one day
Website: https://ultrajapan.com/
We hope that this list has given you a bit of inspiration when planning your September trip to Tokyo! There's plenty to explore as the heat dies down, and you can still catch some of the "summer" festivities like fireworks festivals.
Featured photo credit: 80000.or.jp
Make sure to book your expert guide during your trip to Japan to explore local and seasonal flavors while learning about the culture!
PIN THIS FOR LATER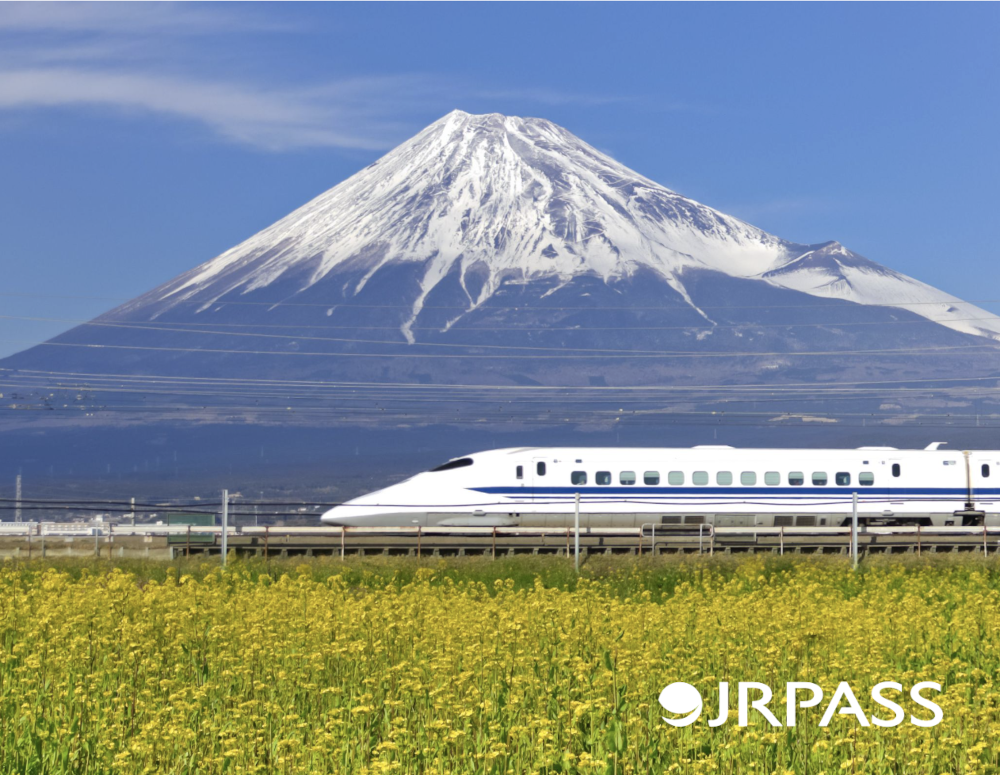 More from our blog…