May is a wonderful time to visit Tokyo, as it's when spring is at it's peak. From strolling through parks to trying out limited-edition sweets, there are countless ways to immerse yourself in springtime. Additionally, May marks the start of many local festivals, including the Kanda Matsuri in Tokyo where visitors can witness traditional ceremonies and parades. With comfortable temperatures and a festive atmosphere, May is a great time to explore Japan's rich culture, natural beauty, and delicious cuisine.
Festivals
Sanja Festival
Sanja Matsuri is one of the most famous and largest festivals in Tokyo, Japan, held annually on the third weekend of May at the Asakusa Shrine. This 3-day festival's main highlight is the carrying of three mikoshi (portable shrines) through the streets of Asakusa by hundreds of participants wearing traditional clothing. The festival also includes other events such as traditional music and dance performances, street food stalls, and carnival games.
Location
Asakusa Shrine https://goo.gl/maps/Fib4LxVXthnjpet27
Date
May 19, 2023 ~ May 21, 2023 (Timing differs each day, please check the website.)
Cost
Free
Website
Tokyo Skytree Koinobori Festival (Carp Streamer Festival for Children's Day)
The Koinobori Festival in 2023 promises to be a colourful and exciting celebration of Japanese culture and traditions. This annual festival, also known as Children's Day, is celebrated on May 5th and honours the growth and happiness of children. The festival is marked by the flying of 1500 Koinobori, or carp-shaped windsocks, which represent strength and perseverance. You can even attend a workshop there and have a go at making your own carp streamer. The festival will feature various events such as traditional Japanese music and dance performances, children's activities, and food stalls.
Location
Tokyo Skytree https://goo.gl/maps/Wim8juzGsoAmadg96
Date
April 14, 2023 ~ May 7, 2023
6.30am ~ 12am (Next Day)
Cost
Free
Website
https://www.tokyo-solamachi.jp/
Kanda Matsuri
Taking place biennially in mid-May at the Kanda Myojin Shrine, the Kanda Matsuri is an intense festival that dates back to the Edo period and is now one of Tokyo's three major festivals. One interesting fact is that due to the intensity and scale of the festival, the shogun once decreed that it could only be held in odd-numbered years. The festival runs for six days, with the main attraction occurring on Saturday and Sunday. The procession features an array of floats and priests on horseback that parade through the surrounding areas of Kanda, Nihombashi, Otemachi, and Marunouchi.
Location
Kanda Myojin Shrine https://goo.gl/maps/JxE3LNKJYgu6bvF87
Date
May 11, 2023 ~ May 17, 2023
Cost
Free
Website
https://www.kandamyoujin.or.jp/
Nature
Kameido Tenjin Shrine Wisteria Festival
From late April to early May, wisteria flowers come into bloom, forming clusters of delicate light purple flowers. These flowers sway gracefully in the wind from the wisteria trellis, creating a truly stunning sight. At the Kameido Tenjin Shrine, visitors can witness this beauty firsthand, with the added beauty of the Shinji Pond lying quietly under the wisteria trellis. The purple hue of the flowers reflecting on the water's surface is a truly unique sight to behold. The wisterias only last till early May, so make sure you don't miss it!
Location
Kameido Tenjin Shrine https://goo.gl/maps/2tuadEF9JZCVR8yb9
Date
April 15, 2023 ~ May 5, 2023
Cost
Free
Website
http://kameidotenjin.or.jp/gallery/fuji/
Flower Festival 2023
Spring in Tokyo is coming, and it is in this season when parks are the most lively! In the National Showa Memorial Park, a variety of flowers are due to bloom in May. From late April to early May, a blue sea of 60 thousand Nemophila blooms can be seen. From early to mid-May, the field west flower garden which houses 300,000 plants of 18 varieties is due to bloom. And lastly, the 1.8 million Shirley Poppies are expected to bloom on the flower hills from early to mid-May- the biggest highlight of the National Showa Memorial Park in May. On the last day of the festival, you are allowed to bring back a red poppy home! You can enjoy the flowers by walking around or you can try riding one of the paddle boats. Don't miss this rare opportunity to experience Spring in Tokyo!
Location
Showa Kinen Koen https://goo.gl/maps/RKBXEjS1Dq47WonF8
Date
March 18, 2023 ~ May 28, 2023
9:30am ~ 5pm
(8.30 am on weekends and holidays)
(The park may close later on certain days, please check the website for more details)
Cost
450 yen for adults, free for junior high school students and younger, 210 yen for seniors
Website
https://www.showakinen-koen.jp/
Food
Meat Festival 2023
If you are a meat lover, this festival is for you. The Meat Festival, which originated in 2014 will commemorate its 10th anniversary in 2023! The festival presents a diverse selection of both international and local meat delicacies. Along with the delectable cuisine, attendees can also grab a beer and relish the lively and relaxed ambience, with entertaining stage acts complementing the festivities. There is even a Brand Beef Showdown to determine the No.1 brand beef! With premium beef brands being showcased and exciting stage performances, it will be the ultimate food entertainment experience!
Location
Odaiba District P https://goo.gl/maps/BprmWyVBuj7EFpb49
Date
April 28th, 2023 ~ May 7th, 2023
(timings vary for each day, please check the website for details)
Cost
Free (Entry)
700 yen (per meal ticket)
Website
Pikachu Afternoon Tea
Pokemon lovers can try this limited Pikachu afternoon tea at The Strings Omotesando. This tea features themed snacks and beverages inspired by the lovable Pikachu character, and guests can enjoy Pikachu-shaped pastries and Pikachu-themed drinks. The atmosphere is fun and playful, perfect for a casual outing with friends or a family gathering. Whether you're a die-hard fan or just looking for a unique and fun dining experience, this fun Pikachu afternoon tea will surely delight your taste buds and put a smile on your face.
Location
THE STRINGS Omotesando https://goo.gl/maps/Q6YGejsYoxP6Qg2Y9
Date
April 24, 2023, ~ July 3, 2023
11.30 am ~ 6 pm
Cost
5,800 yen
Website
https://www.strings-hotel.jp/omotesando/en/

Strawberry Collection With Rilakkuma Vol.2
At the Keio Plaza Hotel, escape into a spring garden party atmosphere with Rilakkuma-themed decor welcoming guests at the entrance. You can fully immerse yourself in the world of Rilakkuma's strawberry party while enjoying a relaxing tea time. Why not take this opportunity to unwind and indulge in some delightful honey and strawberry treats?
Location
Keio Plaza Hotel https://goo.gl/maps/9A189wFttJPQG2dF6
Date
April 1, 2023, ~ May 31, 2023
3 pm ~ 5 pm (Last order 4:30 pm)
Cost
6,000 yen for adults, 3500 yen for children (4 years old to elementary school age)
*Children under 3 years old are free
Website
https://www.keioplaza.co.jp/event/strawberry-sweets/
Taiwan Night Market Festival at Tokyo Skytree
If you ever feel a little tired of sushi and ramen, here is a delicious alternative. While you may be in Japan, grab this rare opportunity to save a flight to Taiwan and try out amazing Taiwanese food at this festival. The famous Taiwanese night market is being brought straight to Tokyo, where one can experience the famous Taiwanese noodles, dumplings and desserts at the Tokyo Skytree in May!
Location
Tokyo Skytree https://goo.gl/maps/Wim8juzGsoAmadg96
Date
April 15, 2023, ~ May 28, 2023
11 am ~ 9 pm
Saturdays, Sundays and national holidays: Last entry 8 pm
Weekdays: Last entry 7 pm
Cost
Free
Website
https://www.taiwanfesta.com/202304-tokyoskytree/

May is full of fun, flowers and food! We hope you can enjoy springtime in Tokyo to the fullest extent with this list of fun activities. Exploring Tokyo in May will be an unforgettable experience!
Feature image credit: Mylène Larnaud on Unsplash
You are planning your trip to Tokyo and looking for an authentic experience? Book a food tour with us and discover the city AS a local WITH a local.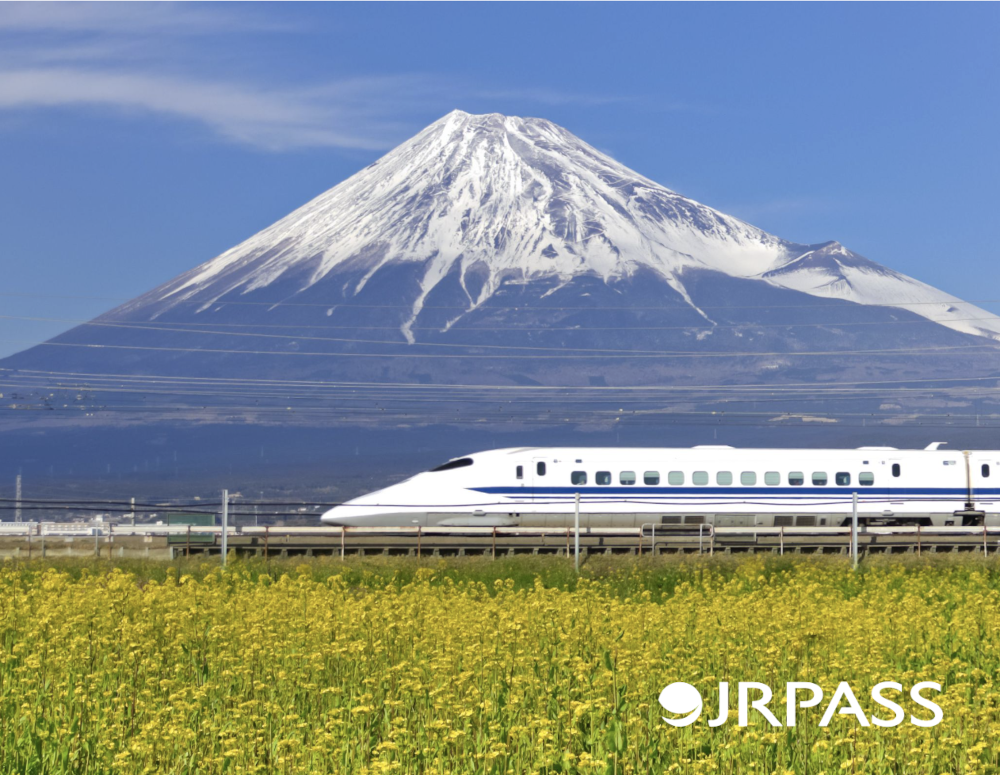 More from our blog…