Also called Grutto Pass, this is a very convenient QR code ticket that offers entrance tickets as well as discount vouchers for 101 museums and other facilities in the Tokyo area.
What you need to know to use Grutto Pass
Although the entrance fees are not expensive, the bill can quickly increase if you spend all your time at Museums. This is why the Tokyo Tourism institute decided to launch the "The Tokyo Museums Pass".
Grutto Pass allows admission to more than 101 sites including museums, zoos, and aquariums located in Tokyo, from April of 2023 until January 31 of 2024. It is important to bear in mind that the pass is valid for two months from the first date of use, it can also be extended until March 31 2024 if used in January 2024.
Where can you get it?
The QR code ticket is sold for 2 500¥ (approximately 18 USD) in all of the 101 establishments, in addition to the three offices of the Tokyo Tourists Office such as the Tokyo Tourist Information Center at Tokyo City Hall in Shinjuku.
A museum city
Tokyo is one of the few cities that perfectly mix its traditions with modernity with exceptional success.
Beyond its external appearance that can be seen through neighborhoods such as Shinjuku or Shibuya, Tokyo hides a story, a culture that can be found on every street corner. The Grutto Pass brings a unique charm to your trip with the opportunity to discover Japan through its museums.
Like any great city proud of its history and origins, Tokyo is no exception to the rule: housing several museums telling the story of its rich heritage and unique history.
The first museum for collecting and displaying modern Japanese art is the Tokyo National Museum of Modern Art (東京国立近代美術館, Tky Kokuritsu Kindai Bijutsukan), located in central Tokyo. The English abbreviation MOMAT is also used to refer to this Tokyo museum. The museum has a fascinating collection of 20th-century works by Western and Nihonga painters. The museum was expanded on two times by purchasing neighboring properties. Yoshiro Taniguchi came up with the idea for MOMAT's most recent redesign (father of Yoshio Taniguchi who designed the extension of MOMA in New York).
Opening hours: 10H-17H from Monday to Thursday
Address: 3-1 Kitanomarukoen, Chiyoda City, Tokyo 102-8322 https://goo.gl/maps/47mTQj45gWNUQz7X8
Website: https://www.momat.go.jp/am/
Prince Hitachi serves as the current governor and honorary manager of the Japan Art Association, a public-service foundation that manages the Ueno Royal Museum. The Japan Art Association Museum, the oldest art association in Japan with a history dating back to 1879, undertook renovations that resulted in the opening of the museum in April 1972.
The Ueno Royal Museum is regarded for being an art gallery that blends perfectly with Ueno Park's surroundings. Every year, the museum hosts original exhibitions such as the VOCA Exhibition, the Japanese Nature Painting Exhibition, and the Ueno Royal Museum Grand Prize Exhibition.
The Grutto pass applies to most exhibitions (please check the official website for more information)
Opening hours: 10H-17H
Address: 〒110-0007 東京都台東区上野公園1−2 https://goo.gl/maps/oNxaUHP6EyGMnjNP9
Website: https://www.ueno-mori.org/
Located in Ueno, Taito, Tokyo, Japan, the Shitamachi Museum (下町風俗資料館, Shitamachi Fzoku Shirykan) is a memorial to the Shitamachi traditional culture of Tokyo and is situated on the shores of Shinobazu Pond in Ueno Park.
The museum debuted in 1980, six years before the Fukagawa Edo Museum and thirteen years before the Edo-Tokyo Museum. These institutions were all a part of a national movement to create local history museums. In general, Total Media was in charge of creating all three.
Opening hours: 9:30H-16:30H except mondays
Address: 2-1 Uenokoen, Taito City, Tokyo 110-0007 https://goo.gl/maps/atNCWhvnCzWVoFPA7
Website: https://www.taitocity.net/zaidan/shitamachi/
In Tokyo's Nihonbashi neighborhood the Mitsui Memorial Museum (三井記念美術館,Mitsui Kinen Bijutsukan) is located, a museum of art. It is housed in the Mitsui Main Building, which the many consider as an Important Cultural Property. The museum's collection contains both Eastern antiques and objects utilized in the Japanese tea ritual. The museum features more than 4,000 items gathered by the Mitsui family since Japan's Edo era.
Opening hours: 10H-17H except mondays
Address: 〒103-0022 Tokyo, Chuo City, Nihonbashimuromachi, 2 Chome−1−1 三井本館 7階 https://goo.gl/maps/kFi5f88HAXCfQpo3A
Website: https://www.mitsui-museum.jp/
Don't miss the following exhibitions too!
Established in 1990, Tokyo Photographic Art Museum (shortened TOP) is one of the first photography museums in Japan. TOP's collection includes over 50,000 photographs bridging the time from the beginning of photography to the present. Whilst the museum emphasizes Japanese artists, there are many international photographers taking part in the permanent exhibitions. If you are passionate about photography don't miss visiting the museum. If you get a chance, try to coincide it with the World Press Photo Contest that is held in this museum.
Opening hours: 10H-18H except for Monday
Address: 〒153-0062 Tokyo, Meguro City, Mita, 1 Chome−13−3 https://goo.gl/maps/7i37MV3ACbdHL9zb6
Website: http://topmuseum.jp/
Located in one of the most beautiful parks of Tokyo – "Ueno Park", this museum showcases historical masterpieces from the Edo era until the modernity of Isamu Noguchi. An art institution that is well-reputed all over the world, it was the first public art museum in Japan built in 1926. If you are passionate about Van Gogh, Monet and Klimt, don't miss the permanent exhibition of its 48 famous acquisitions from around the world.
Opening hours: 9:30H-17:30H except for Monday
Address: 8-36 Uenokoen, Taito City, Tokyo 110-0007 https://goo.gl/maps/dApvD83RtgYjq8UP6
Website: https://www.tobikan.jp/
You will not regret getting the pass: check the many available exhibitions at the time of your visit and you will thank us later.
Featured image credits Rekibun.or.jp
Book your local expert for an authentic 3-hour food tour in Tokyo!
PIN THIS FOR LATER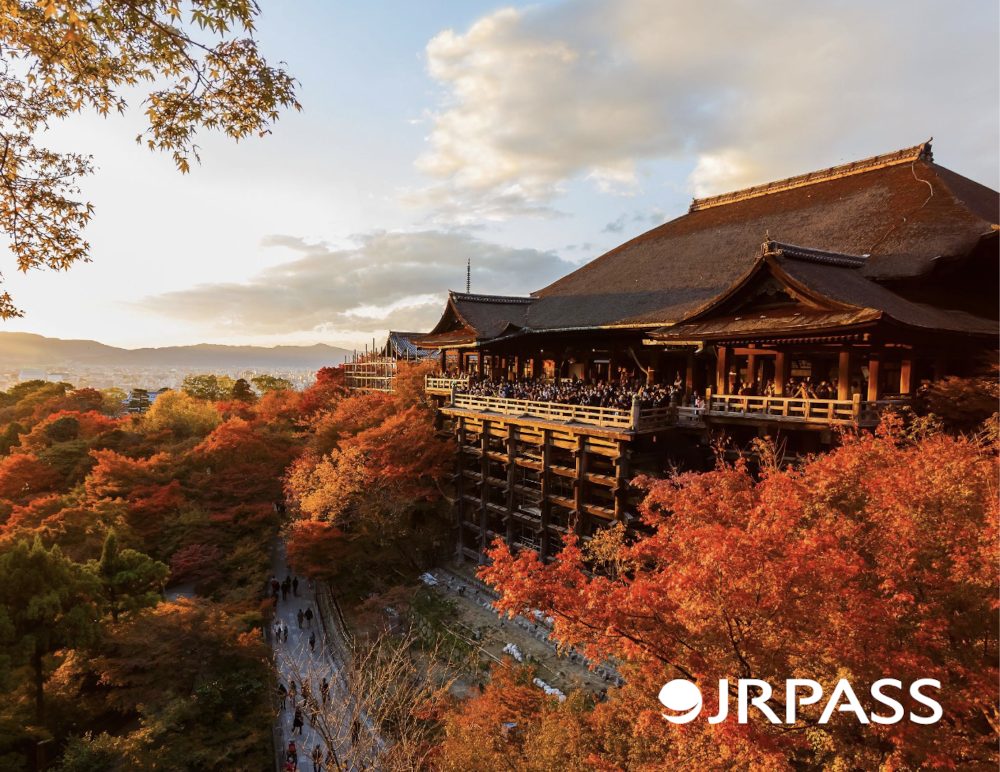 More from our blog…