New Year is one of the most celebrated events in the world, and in Japan, it is also one of the oldest. For a country deeply rooted in culture, New Year celebrations come with traditions – the first shrine visit, the first sunrise viewing, and even the type of dishes eaten with the family. From something simple such as mochi to an extravagant feast called osechi ryori. Osechi Ryori is a traditional Japanese New Year feast composed of several dishes eaten during the first three days of January.
Osechi Ryori's Origins
The tradition of eating Osechi Ryori during New Year's is a practice deeply intertwined with Japanese culture. It's said that its origins can be traced all the way back to the Yayoi Period (300 BCE – 300 CE), when people used to offer food to the gods during the harvest festival to thank them for their blessings. This was a practice called sekku (節句), and it's believed that it's where the word osechi (お節) came from.
By the Nara period (710-794), sekku had become an event celebrating the changing of seasons, a custom they adopted from China. Food offerings to the gods – called osechiku at that time – were prepared in special ceremonial banquets that took place on days that marked the changing of seasons called sechinichi, and one of those days was January 1, New Year's Day.
During the Heian Period, these banquets were described as extravagant and were only practiced by the nobility. However, by the Edo Period, ordinary people also started practicing this tradition. Looking for ways to make the preparation much easier, it developed into the osechi ryori we know now – served in stacked boxes called jubako.
What's in an Osechi Ryori?
Like its origins, osechi ryori started simple, consisting of only boiled vegetables. Today, it is now made up of various dishes that have different symbolic meanings. Traditionally, dishes found in osechi ryori are usually boiled, grilled, soaked in vinegar, or dried because this New Year's feast is eaten for three days, and refrigerators didn't exist back then.
Not all dishes served in the New Year are the same. Each household prepares osechi ryori differently. Personal preferences, budget, and time needed to prepare the dishes are considered in what gets put in the jubako. However, there are common dishes that you can expect to find in a jubako.
Kuromame
Kuromame are boiled black beans, giving it its soft and sweet texture. The color black is associated with protection against evil spirits, while the word for bean, mame, also means healthy and diligent. Kuromame symbolizes good health and hard work for the rest of the year.
Kazunoko
Herring roe's name, kazunoko, literally means many children. This dish symbolizes fertility and a large, prosperous family.
Tazukuri
Tazukuri are small, dried sardines and its name's literal translation is "rice paddy maker". In the past, they were used as fertilizers for the rice paddies thus, symbolizing the hope of abundance for the coming year.
Kurikinton
A favorite among kids, kurikinton is a type of Japanese sweet made from chestnuts and mashed potatoes. Kuri means chestnuts, and kinton means golden dumpling or golden futon. This dish is associated with wealth and success. To add, its golden color and round shape is also reminiscent of koban coins used during the Edo period.
Datemaki
Similar to tamagoyaki, they are also sweet rolled omelets. The only difference is that datemaki is mixed with fish or shrimp paste. They are also seasoned with sushi vinegar. Its rolled shape resembles a scholar's scroll which is why it's associated with knowledge and wisdom. It also symbolizes academic success.
Kobumaki
Kobumaki, or Japanese-rolled kelp, is one of the more traditional osechi ryori dishes. It is a dish associated with happiness because kobu (kelp) is part of the Japanese word for happiness, yorokobu. This dish symbolizes the wish for a happy year to come.
Kohaku Namasu
This is a dish made of pickled carrots and radishes cut into strips. Its red and white colors are traditional for celebrations, with red associated with blessings and white with new beginnings. The vegetables used, carrots and radishes, symbolize strong family bonds.
Boiled Shrimp
Due to their bent shape and long antenna, shrimps are associated with the elderly, thus symbolizing the wish for a long life.
Lotus Roots
If you've eaten this crunchy side dish, you'd know that lotus roots are full of small holes. This symbolizes the hope that we may see the future and avoid any misfortunes.
Regional Differences
It's no surprise that each region will have its own take on osechi ryori. If you ever find yourself in one of these regions during the New Year, expect to see some of these dishes in your New Year feast.
In Hokkaido, you might find an egg custard dish called chawanmushi with sweetened chestnuts and tsutomaki (a type of fish cake similar to naruto), two ingredients that can be found in Hokkaido. If you find yourself in the Tohoku region, Aomori's ichigoni urchin soup, Akita's hatahatazushi, and Miyagi's boiled flatfish are part of their dishes for the New Year. Chubu has Niigata's Noppei Jiru and Ishikawa's unique berobero – hardened beaten eggs using agar. Classic dishes served in osechi ryori, like datemaki and burdock might taste a little different in Kanto as they are also regional dishes of Tokyo and Kanagawa. In the Kinki region, you can look forward to Shiga's red konjac, Kyoto's dried cod, and Nara's version of namasu, which has persimmons.
If you want more seafood in your osechi ryori, Yamaguchi in Chugoku has the famous fugu, and Hiroshima has its local oysters. Head over to Kyushu, and you might have the chance to eat whale cuisine for New Year's in Nagasaki or get some of the best yellowtail (buri) dishes in Fukuoka!
How to Eat Osechi Ryori
A New Year feast composed of ingredients that have symbolic meanings accompanying it, there is also a particular way of eating osechi ryori!
As you know by now, osechi ryori is served in a jubako. It's similar to the bento boxes that we are familiar with, but this is more extravagant – lacquered with intricate designs decorating the boxes. A jubako can range from 3-tiered to 9-tiered boxes, and a traditional osechi ryori is placed in a 5-tier box. However, it is also common to find them in 3-tier boxes nowadays. Just like the dishes, serving it in a jubako has a special meaning as well: a wish that happiness may pile up continuously for the rest of the year, just like its multi-layered container. Moreover, the last box at the bottom is kept empty because it symbolizes where the blessings you receive from the gods are stored.
There's an order in which you put the dishes in the boxes. Light dishes like the kuromame and kazunoko go on the top, shrimp and lotus roots go in the middle, and kobumaki is usually at the bottom. This is also the order in which you eat: start from the top, making your way to the bottom.
Where to get Osechi Ryori
The preparation for osechi ryori takes a long time. Some families plan for it weeks ahead before the New Year. However, some places actually sell ready-made osechi ryori. This is especially perfect for people who don't have the time to cook the dishes. Restaurants, department stores, and even convenience stores like 7-Eleven and FamilyMart take orders for it as early as September and October. You can also order online through Amazon or Rakuten!
If you find yourself in Japan during the New Year, don't miss out on experiencing the traditions and buy yourself an osechi ryori!
Featured photo credits: flickr.com
Discover what makes Japanese food so special and yummy on our food tours in Japan!
PIN THIS FOR LATER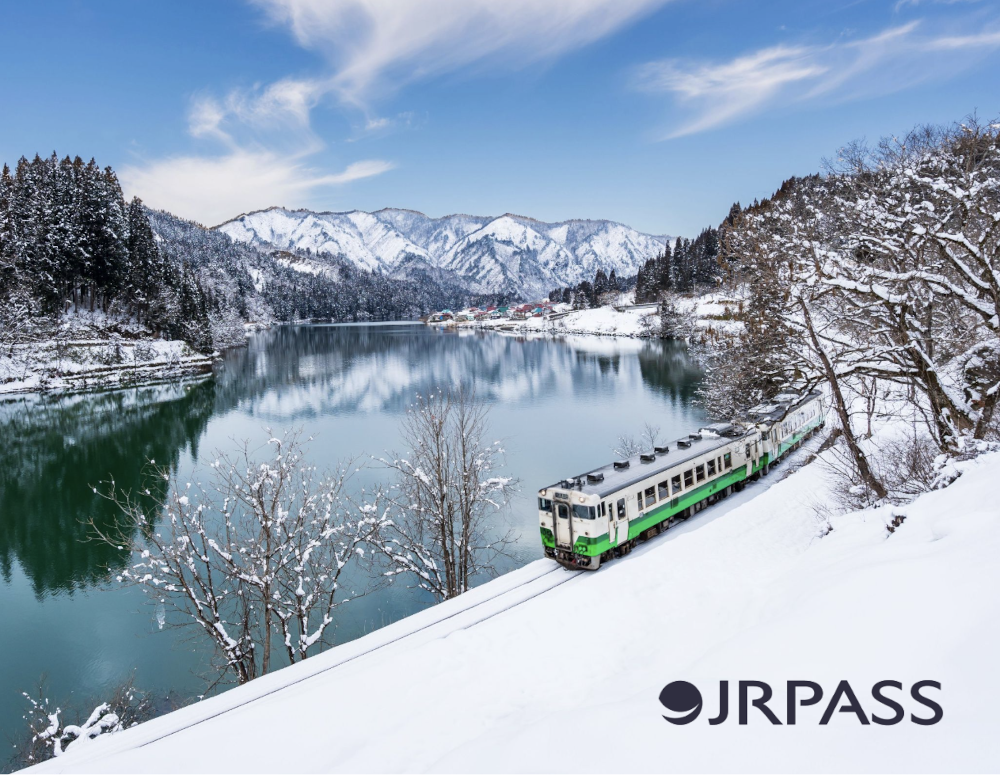 More from our blog…