Many inbound tourists and expats are impressed with how reliable the rail services are in Japan. Are you one of them and curious to know even more about the Japanese railway? Or do you simply want to see someplace that's less crowded than the temples or shrines in Kyoto?
Then visiting Kyoto Railway Museum is the solution for you. Their extensive collections will deepen your knowledge of the Japanese railway and give you a unique experience for your holiday or travels.
Once you present an admission ticket and are allowed inside, the former Shinkansen fleet of Class 0 trains warmly welcomes you with a whole lot more carriage exhibitions to come.
The Class 0 fleet was introduced to the Shinkansen services in 1964 as the first Tokaido Shinkansen Line opened between Tokyo and Shin Osaka. It formed the base of the fastest train services in the country. You can also get a memorable photo with the Shinkansen fleet at an extra cost.
On the fleet exhibition platform at the Promenade section, you can purchase lunches in Shinkansen-shaped boxes and eat as if you were travelling on a train and dining on board. Please note that the dining car is currently unavailable for patrons due to Coronavirus, as of April 17th, 2023. It's sad that you won't be able to have an on-board dining experience at this stage, but hopefully, it resumes services soon!
In the main building (honkan), old limited express fleets and locomotives are exhibited. These rolling stocks have served in the golden era of the Japanese railway, and give you a sense of nostalgia. Also, next door in a place called the Twilight Plaza, you will see the former Twilight Express train sets (locomotives and sleepers) which served between Osaka and Sapporo from 1989 to 2016. It was a long overnight train journey running for about 1500 kilometres in 22 to 23-hour trips. The attractive interiors of the Twilight Express allow you to imagine the majestic atmosphere that was experienced on this train trip.
Like the general museums, you will learn the history of the Japanese railway at the main building with exhibitions including models of steam locomotives, uniforms of railway crews, old timetables and logos of high-class services.
By reading the above information, you might think that Kyoto Railway Museum is the same as other rail museums elsewhere. But it's not just about the fleet collections or the history of the industry. Reliable Japanese railway services can't be provided without the highest quality of tracking and electronic works. At Kyoto Railway Museum, you can gain knowledge of these fields. It's truly impressive and I have never seen such good exhibitions anywhere else prior to my visit here in February 2023.
In the tracking section, exhibitions demonstrate how railway tracks are maintained and how their equipment works, such as tamping machines. It's one of the important tasks that must be carried out for the railway's reliable services.
Electrification, signalling and telecommunications are also key requirements for reliable railway services. Kyoto Railway Museum exhibits different types of electrifications, signalling equipment (from signals and points to level crossing) and a telephone switchboard. Supplying reliable power, an accurate signalling system, and providing good quality telecommunications are important in the railway industry too. The signalling section has a switching board to control trains and you can even operate it to experience being part of a station crew for yourself, which is a great and unique opportunity you can only have at the Kyoto Railway Museum.
There is much more to offer on the second floor. You will learn the history of fleets and services as well as ticketing systems at the station. Also, you can see exhibitions of old ticket-issuing machines for reserved seats. This station section tells us that train trips start at railway stations with a warm and exciting atmosphere.
If you are hungry in the large Railway Museum and missed out on buying a meal at the bento booth, you do not need to worry. A restaurant is situated next to the station section on the second floor. The railway-themed menu includes treats like curry and Shinkansen maintenance train-shaped rice, spaghetti Bolognese with track-shaped cheese, and diesel-powered class 81-shaped pancakes. Also, you can see the current railway tracks from the windows, further immersing yourself in the railway atmosphere.
There are plenty more things to do at the museum, including a short steam locomotive ride at the extra cost of 300 yen for adults and high school students, and 100 yen for those that are junior high school students or younger. It lets you take a trip back in time on the kilometre journey with a retro passenger cab.
With a presale ticket, you can enjoy the unique driving experience on the second floor of the main building, fully set up with actual simulation systems used to train JR West's train drivers. Also, you will learn about driving by seeing drivers' tools and bags. Presale tickets can be purchased online and at 7-11 convenience stores.
On weekends and public holidays, you can ride a track maintenance bike on the first floor of the main building. The maintenance bike is used to inspect track conditions, so you will feel like you are working as a track engineer of a railway company. Finally, don't miss your last stop at the Museum Shop so you can buy presents through which you can relive your experience!
Situated in the former Nijo Station building at the end of the railway museum, you will find a wide range of interesting railway goods. They include Kyoto Railway Museum's authentic sweets, models of exhibited train fleets, kitchenwares, stationery, badges and keyrings. Some of the items are only available at the Museum Shop, so you will have to get it here or miss it!
The Kyoto Railway Museum offers you the opportunity to see a big collection of former fleets and to gain knowledge of all aspects of the railway. You will not only sense the atmosphere of the rail trip but also feel as if you are a railway crew member. Additionally, the restaurant and bento booth adds to your railway experience, making it the perfect trip for any train enthusiast.
It really is worth a visit to the Kyoto Railway Museum and it will enhance your interest in the industry and help you enjoy your next train trips in Japan and all over the world. Its location is handy since it's close to Kyoto Station, and it's great for families who just went to the Kyoto Aquarium, which is located nearby. Why not come and see great rail exhibitions at the Kyoto Railway Museum?
Want to experience authentic Kyoto food before you visit the Museum? Join a food tour with us!
PIN THIS FOR LATER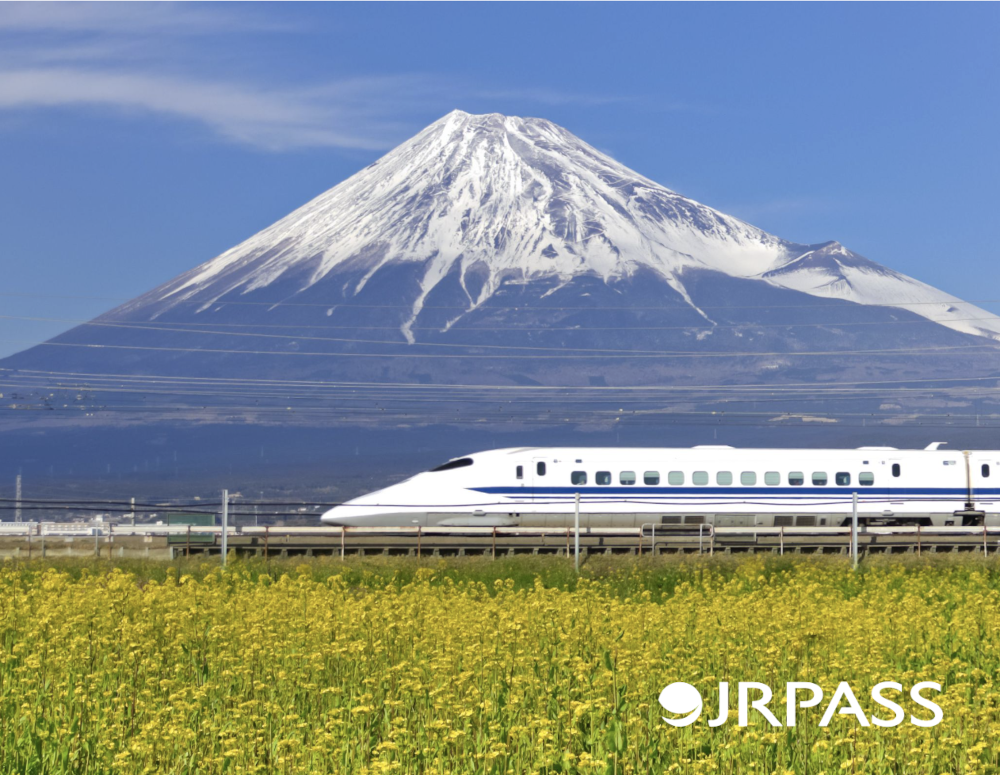 More from our blog…