What is the Japan Rail Pass?
The Japan Rail Pass (also known as JR Pass) is a multi-use, discounted rail ticket that has been of great value for those who have used it when traveling to many different parts of Japan. This pass is valid for all Japan Rail national buses and train lines, including the Narita Express trains (which go from Hachioji Station in Tokyo to Narita Airport), as well as the amazing Shinkansen bullet trains. Travelers can choose between a 7, 14, or 21-day pass, and select either the Standard Pass or Green Pass (first class).
Green Pass
The benefits of the Green Pass are highly desirable during the busy seasons in Japan, such as springtime and cherry blossom season in March and April, Golden Week in May, as well as Christmas and New Year's during December and January. The Shinkansen becomes crowded at these times, but the first-class section is usually much less packed. The train cars are more spacious compared to the standard seats, and oftentimes you receive complimentary beverages.
Explore Off The Beaten Path Destinations
This highly cost-effective travel option has been used and loved by many travelers of Japan who have been able to explore both the big cities as well as the more hidden and "off-the-beaten-path" areas. The current price for a standard seven-day pass is ¥29,650, which gives the unique opportunity to discover most of what Japan has to offer, at almost the same price as a round trip from Tokyo to Kyoto on the Shinkansen, which is about ¥26,000. This means that if you make multiple trips using this pass then you will be saving thousands of yen. If you are in Japan for 2 weeks and decide to purchase the fourteen-day pass, then not only can you be sure to visit the most popular areas, but you can also create an itinerary that highlights some of the areas that are not as well-known but are just as beautiful.
For example, you can spend time in Tokyo first, and then make your way to Takayama, which is west of the capital. After a few days from there, you can go a bit closer to the coast in Kanazawa, and then head down to Kyoto, taking a less explored path along the way. Spend your days in Kyoto or a day trip in Arashiyama, Nara, or even Osaka before heading off once again to Hiroshima. While in Hiroshima, you can take another day trip to Miyajima. Before heading all the way back to Tokyo, why not spend some time in Odawara (Hakone) along the way? This example of a round trip ensures that you can experience a lot of the beauty that Japan has to offer, both in the major cities as well as the more tranquil and hidden areas, all with transportation covered by using your JR Pass. Compared to regular train tickets, the Japan Rail Pass has been extremely popular as it is the biggest discount on public transportation in Japan that you can find.
Exceptions
However, there are a few things that travelers need to keep in mind when traveling in Japan and using this pass. The Japan Rail Pass is only valid for other JR buses and trains and does not include rides on the local or non-JR lines, such as the Nozomi and Mizuho bullet trains, so you would need to pay full price to use those lines.
Price Increase – Will it still be worth it?
If you are planning to visit Japan and use this pass in the next five months, then you're in luck, since all of the above information still applies. However, if you are not coming to Japan until October or later, then unfortunately you will face a large price increase on this pass. On April 14th, 2023, it was announced that the cost of the Japan Rail Pass will be raised on October 1st, 2023. The seven-day pass will now be ¥50,000, which now makes it more difficult to justify purchasing it making it worth your money. Even if you decide to do a round trip from Tokyo to Fukuoka, which normally costs ¥45,000, it will still not be enough to pay off a 7-day pass. However, the pass still remains a viable option for those who are traveling a lot of long distances in a short period of time. When also factoring in the local fare you may use that the pass is not applicable towards, it becomes more apparent that the Japan Rail pass was once a convenient and affordable way to travel, but with such a significant price increase, it very well may be an option that many people choose not to use.
For those who would like to book their pass, please be sure to check out this website: JRpass.com You can order your pass and receive affordable and quick delivery to most countries around the world!
Feature image credit: Jerry Wang on Pexels
Are you planning your trip to Japan and want to explore off-the-beaten-track areas thanks to your JR Pass? Book a consulting call with a local expert!
PIN THIS FOR LATER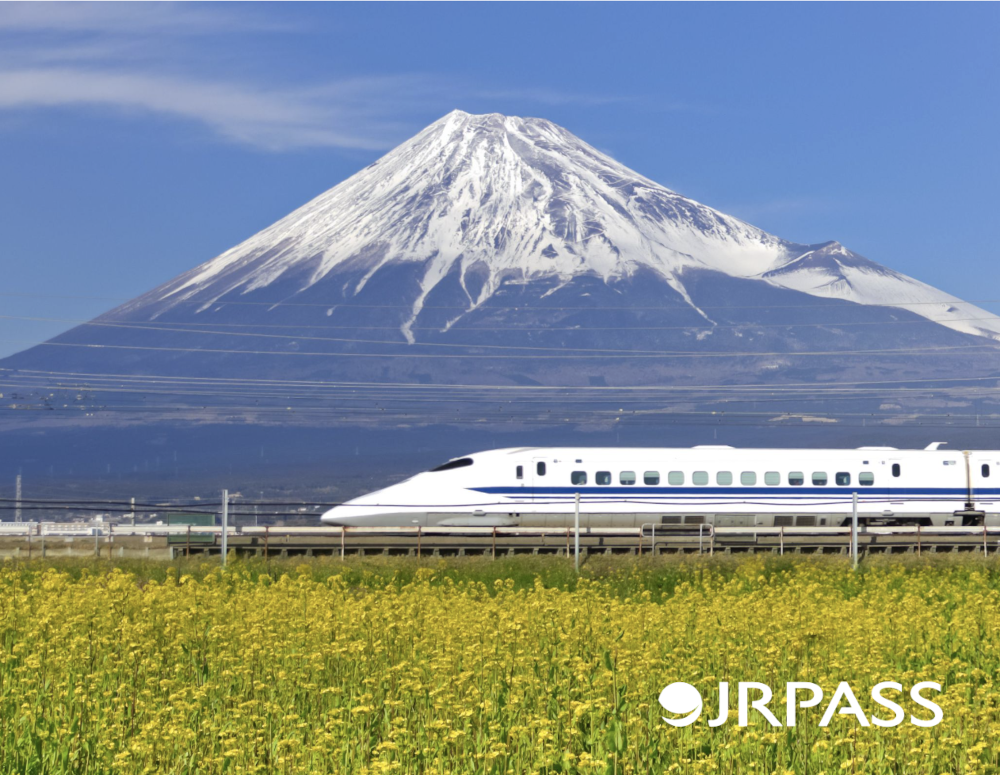 More from our blog…