WAKKA is a travel agency, hotel, and cafe all rolled into one with a mission to provide the best all around experience for cyclists on the Shimanami Kaido and more. With waterfront accommodations, their services allow guests to be fully immersed in outstanding views for their entire stay. Moreover, through tours, workshops, outdoor activities, and food, they share insight into the natural beauty and local culture of the area.
Thank you for taking the time to answer these questions today. To start, can you introduce yourself and your relation to WAKKA?
I'm Claudio, I've been working at WAKKA for a year as a travel planner.
Can you tell us about what you think makes WAKKA a special experience for those along the Shimanami Kaido?
WAKKA was born to support the needs of Shimanami travelers, those who want to cycle, relax, and discover the area. The Shimanami Kaido is famous across the world as the best cycling route in Japan, with its balanced roads and its astonishing views. Nevertheless, moving along it can pose challenges such as flat tires, bike malfunctions, difficult time management with rentals, or simply getting tired of cycling the 80km long route. WAKKA wanted to make the experience easier yet still complete. Its goal is to connect and enhance all the possibilities of things to do in Shimanami by offering a space where people can rest, relax, eat good local treats, and explore a rich, though not very well-known, area.
As a hotel, café, travel agency, and cycling support center, we strive to provide the opportunity for others to truly discover the Shimanami and Setouchi area from various perspectives where it all matters: from our superior accommodations to our delicious local food to our tours to a wide variety of activities based on traditional craft, local trades, and historical and natural excursions. In regards to cycling, WAKKA offers all-around cycling support along the route with services such as a cycle taxi, a boat taxi, on-site repair, rental bicycle return, and rental electric assisted bicycles for a safe and more enjoyable ride. In all, we see the beauty and importance of this area as well as its challenges, and we strive to offer all the means to overcome the challenges to fully experience the beauty.
WAKKA is located in Omishima Island in the Ehime Prefecture, yet it borders Hiroshima, and therefore is basically in the middle of the Shimamani Kaido. Omishima has a long history, and the nature there rests, in most areas, almost entirely untouched. This allows people to cycle around completely absorbed by the powerful natural landscapes, and also visit historical places such as Oyamazumi Shrine, one of the most ancient Shrines in Japan.
I can say that in its relatively small size, Omishima hosts an important variety of scenic spots (from the sea to mountains), a great deal of history, rich gastronomy, tradition… and of course is also the home of the Japanese mandarin orange "Mikan". Omishima is a natural stop for anyone willing to experience the nature and culture of the Setouchi region along the Shimanami Kaido, and WAKKA can provide the best opportunity to do so.
Can you give us insight into the intention behind your dome tent and cottage style accommodation options? They look absolutely beautiful and especially serene.
The idea behind the cottages and dome tents lies behind a desire to show and share the beautiful view and atmosphere given by the ocean and the overall natural peacefulness of the island. WAKKA's accommodations are meant to be different from a traditional ryokan and were created to blend perfectly with the surrounding nature.
Under the strong mission of WAKKA's CEO, Mr. Murakami, to offer an unforgettable experience not only to cyclists, but also to all visitors, every detail has been given careful consideration. While the exterior is simple, stylish architecture was used to put the accommodations in full harmony with the sea and mountains, integrating it with the area's natural landscape. The interiors follow the same concept by using a "natural modern style" that englobes the use of natural materials in a sober, functional, and stylish design without compromising comfort or privacy. This creates the perfect harmony with the surrounding environment and offers full comfort inside. When I first arrived to WAKKA, its design immediately reminded me of my years spent in Finland, and the peaceful Scandinavian interiors of buildings designed by Alvar Aalto. While here, I have realized that a stay at WAKKA makes a guest feel better than home, yet still at home.
Furthermore, cycling relatively long distances of the Shimamami Kaido should not only be about pedaling itself. This rare experience should be almost stress free and enjoyed 200%. We try to make that possible with our accommodations, our services, our care for detail, and hospitality – always genuinely expressed by our marvelous staff members.
The WAKKA cafe promises delicious drinks and dishes. Is there anything from the menu that you would specifically recommend to enjoy with the view?
Visiting WAKKA café is another special experience. Once again, the goal of offering an impressive view in a calm and relaxing environment called for some special treats. Our café is right in front of the ocean with one of the best views of the island, showing the sea, the surrounding island, and Tatara bridge. Hotel guests can enjoy the sunrise while having breakfast as well as the sunset before dinner. During the day, the café is a perfect place to relax and contemplate the scenery; it can be easy to spend hours there without even realizing it. To make it even more enjoyable, we offer a good variety of drinks and treats, using many local products from vegetables to meats and seafood, orange juice, wines, and beers.
I am a coffee lover, and I can be very serious about that. WAKKA café was created with the precious help of Mr. Toshikazu Kuzumi, who has been awarded as one of the best baristas in Japan. WAKKA offers lunch with different options using local ingredients and the selection of coffee includes single beans from South America and Africa, as well as a specially made WAKKA blend.
Espresso is my favorite drink… but when it comes to food, I like everything! So, I asked my colleagues in the kitchen. Mr. Seiha, our menu designer, chef, and pasta master, really recommends WAKKA's pork bagel for lunch, while Mr. Daisuke, our creative chef, recommends the French toast for a yummy snack. Ms. Miyuki, our master chef and chef pâtissier, would recommend her tiramisu to everyone, but for the moment it is a special treat offered only for our hotel guests having dinner at WAKKA. Nevertheless, her French toast can be enjoyed anytime during the café's opening hours. Moreover, they all agreed that they make and can enjoy the best cappuccino — to which, I agree.
Dinner is possibly the most important meal during the Shimanami journey and for this reason we try to create a special atmosphere for our hotel guests. During winter, we prepare a Buillebaisse hot pot course served in our café space. In summer, the BBQ is prepared on the Cottages' and tents' private decks which allows for a more intimate dinner alongside the majestic view.
As mentioned on your website, guests have the ability to either go out and enjoy local food or make it themselves using the grills and other amenities that are available with their accommodation. Can you tell us about the local cuisine, and which dishes you would recommend trying from a professional versus what guests could make on their own?
It is true that Omishima has a rich local cuisine. What is interesting for me is that locals have learnt to fully enhance and valorize the local resources, wisely combining the rich variety of vegetables, meats, and seafood. WAKKA's cuisine uses local fish and seafood, as well as local boar meat, in combination with freshly grown vegetables and the omnipresent citruses.
When eating out, for a good selection of treats we always recommend our favorite Izakaya, "Kitsune no Botan", for its creative dishes, or "Kuroshio" for outstanding local seafood. For a delicious, easy going Okonomiyaki, we suggest visiting "Keishoru Tatara", a small shop with strong roots in Omishima that is loved by locals and travelers or "Bubuka" with its creative cuisine. Omishima is also home to wineries such as "Minna no Winery", and a craft beer brewery "Omishima Brewery" that is renowned for its citrus flavored beer.
When it comes to WAKKA, it is true that in the warm season we have grills on our cottages and glamping tents' decks, but our BBQ is a bit different from the usual "self-service", "bring-in and grill" BBQ. As BBQ is supposed to be fun, we also thought that the best way to experience the local meats, vegetables, and seafood in a well-balanced and healthier way is to accompany our guests in this great culinary journey. For this reason, if dinner is to be consumed at WAKKA, we will provide our guests with a selection of local ingredients and help grill them in order to achieve the best result to fully explore the unique flavors. We also, of course, provide recommendations for the best matching local wines and beers.
In winter, as mentioned above, we prepare a Buillebaisse hot pot, our variation from the original French soup. The Buillebaisse is prepared with local seafood, and includes a spiny lobster and local vegetables. Furthermore, a risotto and freshly baked bread always accompany the soup and for the grand finale, there is always a desert made by Ms. Miyuki, our chef pâtissier.
I believe that the combination of local ingredients and awareness makes the meals tastier and more meaningful. Also, our vegetarian, vegan, or gluten-free alternatives are crafted with the same spirit and use selected local ingredients. This is another special way to experience the warm essence of Setouchi.
I want to mention that our café is open to any visitors for lunch, and we offer dishes like our original "root vegetables curry rice" and or our bagels – which use local ingredients – along with a variety of sweets and drinks.
WAKKA offers such an expansive range of activities for guests; how do these activities capitalize on WAKKA's location and the natural beauty of the area? Can you tell us about the inspiration behind the craft workshop activities you offer in addition to the outdoor excursions?
As I mentioned before, the Shimamami Kaido was designed for cyclists, but it has much more to offer. Cycling is a great experience, physically demanding yet doable, and possibly the perfect way to exercise. It is said that the best views of Japan can be seen from this route, as it combines seascape and landscape from the height of the bridges, mountains, and lemon and orange fields.
However, while cycling along the Shimanami expressway may show a lot of beauty from a distance, we realized that in an area like this, where time flows slowly and tradition is still alive, it is worth getting closer to the local reality where people are friendly and willing to share their lives.
The activities we propose are our way to show these realities and create a personal connection with the people in this area. Our activities are strongly related to nature and tradition, where the sea, mountains, lemon fields, and local culture and gastronomy play the role of protagonist. We have short cruises and marine activities, but also trekking, mountain biking (which can even be done on a desert island), visits to citrus fields, strawberry farms, or apiaries. Also, we try to show and take part in traditional activities such as saori weaving, pottery, koto playing, metal forging and traditional "aizome" indigo dying. All of these practices are still alive in the area and ready to be rediscovered.
It may be surprising to note that many relevant Japanese artists live or have lived here, and now many of their works are preserved in small local museums around the Setouchi. Last but not least, the local gastronomy, with its cuisine, is another great aspect of our activities. The Setouchi area has many hidden gems, and as we keep exploring it, we often get surprising revelations.
Lastly, we'd like to end this interview by asking if there is any advice you have for cyclists considering taking on the Shimanami Kaido?
First of all, stay safe and travel safely. Keeping yourself and who is next to you healthy is what matters the most. Then, when the time is right for you, get on the bike, challenge your body, feed your mind with the beautiful scenery of Shimanami, and reward yourself with a good rest and tasty food. And if you have time, get off the path. Don't be afraid to adventure in this rich culture, hear stories from the past while you can still see it living in the present. You can not just see Shimanami, but you can feel like you are part of it.
Thank you again for taking the time to answer these questions! We at Arigato Japan are very excited about our collaboration with you. We love sharing our passions about Japanese culture with the public and hope that this introduction to your company serves as insight for the range of opportunities available here.
Where to find WAKKA:
Website: https://wakka.site/
Facebook: https://www.facebook.com/wakka.shimanami/
You are planning your trip to Japan and looking for unique places to visit? Book your travel consulting call with our experts to get some great recommendations from locals!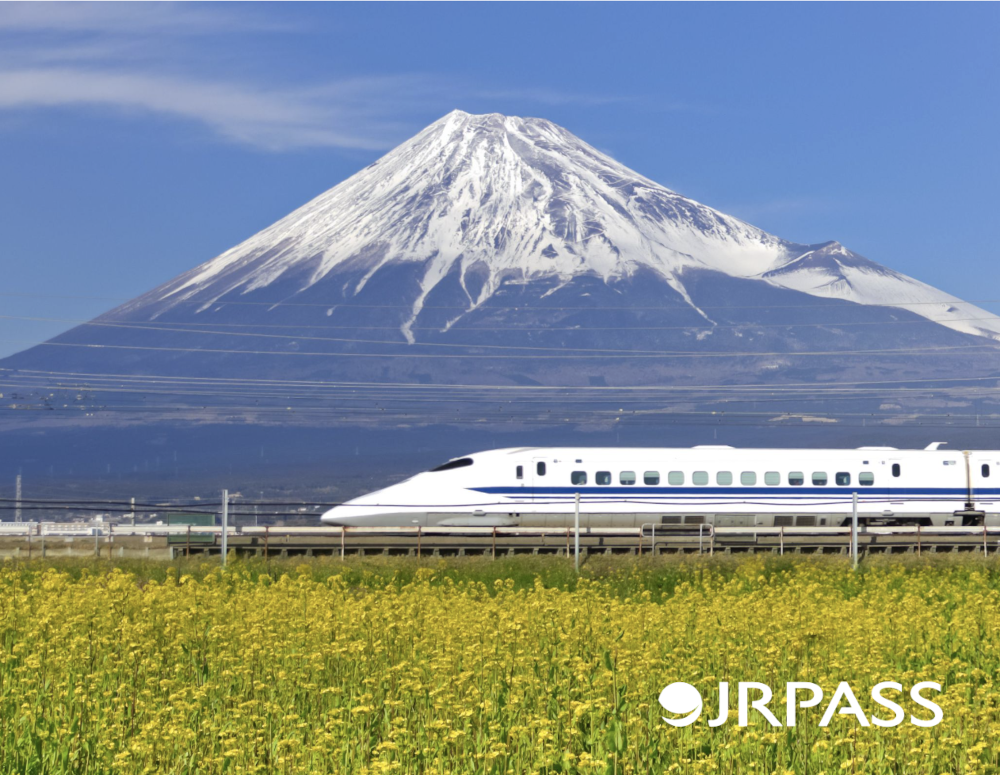 More from our blog…