Today we are happy to interview Quinlan, who created a Youtube channel called 'Go North Japan' to document his travels and give insights and recommendations to other travelers who are interested in visiting Japan. He has a passion for exploring, hiking, and sharing his experiences of Japan's northern regions.
Hi Quinlan, thank you for your time today! Can you please introduce yourself?
My name is Quinlan, I'm from Madison, Wisconsin, the north central area where it gets very cold, this is probably why I love living in Tohoku!
I lived in Tokyo for 10 years and I came to Japan in 2000, thinking I would stay for 1 or 2 years but I ended up staying until 2010! It was great, I love the energy and international environment but summer is so hot!! Winter is cold enough but there is no snow so basically there is nowhere to go on a day trip to enjoy the snow and cold weather enough! Also, it's a bit too crowded so I decided to move out in 2010 to Iwate. I came to Morioka in 2012. I was there during the tsunami, that's why I feel bonded to the region cause I've done a lot of volunteer work on the coast and met a lot of different people. In 2015, I bought a house, the one I'm living in right now, and I'm doing Airbnb too. It's a good opportunity to meet people and have fun!
I was also doing some e-commerce back in time, I was also self-employed but I decided to change my way of thinking after meeting many different people over the years. Around 2017-18, I got involved more and more in the tourism industry and decided to switch to what I'm doing now, which is accommodation. I'm wearing a lot of hats, I work as a guide, activities or mountains guide, culture or history guide… I can also guide you regarding food or sake as well! With time, I ended up doing some consulting for government and company projects. Help them to design and promote some areas.
In 2019, I started the Youtube channel called Go North Japan so now I'm being paid for videos I'm creating! So basically, I'm doing promotion, consulting, and guiding all around Japan. It is mostly focused on outdoor activities and cultural activities around the Tohoku region but also on any other region when asked by specific companies. But now, because my channel is becoming a bit more well-known with almost 25K, individuals started directly contacting me. So now, I'm very busy between activities with companies and individuals who ask for my help while traveling to Tohoku.
What brought you to Japan and how did everything start?
I just wanted to start a brand new adventure so I decided to leave America for Japan. Because I lived here in Tohoku for more than 10 years, I wanted to share about this country and the hidden gems here in the north. I first arrived with a simple tourist visa and found a job as an English teacher first, to be able to stay longer here. After one year of teaching English, I started an online business, mostly selling high electronics and antique items. Back in time, not many export businesses existed, and I used eBay a lot! After 10 months, I was making more money with my e-commerce than teaching English so I just quit. I still do it from time to time but it's not a main activity anymore cause the market changed a lot and there is a lot of competition now. I did it because it was an easy way to make money, not because I was really passionate about selling things, so now I just focus more on things I like rather than trying to maintain this business.
Why did you choose Iwate and what is your relationship with this area?
Before settling down here for good, I came and traveled a lot here so I knew that I liked this area. I've always been very curious, as some people call it the Tibet of Japan, so it's linked to my degree. Also, it is kinda similar to Wisconsin, it's countryside, people are always wondering why you would go there, it's very cold and snowy too. Morioka is a great city, with good access to Tokyo, there are mountains, a lot of hiking places to go, you can also go to the coast easily, less crowded and less expensive, the summer is pleasant, the food is good… Also because of universities around, there are a lot of foreigners coming here, so it's nice for me to meet people from overseas and be able to talk English from time to time!
Regarding specific relationships, I think, because I was here during the tsunami, I feel very connected to people here. Six days after the earthquake, I went to Kamaishi to give some emergency help to people there. So basically, I went to multiple places as a volunteer to help where they needed me.
Today, I probably know more spots here than local people, it's like me and my hometown. Sometimes you live in a place and get dragged into a daily life and you realize once you left that you didn't know about the place you lived for years.
For you, what's so special about the Tohoku region?
I might have already answered this a bit before but maybe it's because, with a short drive, I can go to the mountains, coast, cliffs, and volcanoes. There are so many landscapes here! America for example has everything, too, but the place is so huge that you might need to drive for hours to get to one place. I also love the snow and winter of course. I think people in Tohoku are also warmer, I try not to generalize but I think it's because of their history, they have always been beaten down back in time, and it has always been the poorest and kinda forgotten part of Japan. So, I think people here are humble and friendly, they are more open to strangers I would say. There are also way fewer tourists because people tend to skip this area especially if it's their first time here. Foreigners coming here have already come 2 or 3 times before, usually.
Can you recommend a must-try activity, food, and place in the area?
For food, I would recommend Konsaiya, which means root vegetables. I've been going there for 10 years or so, and I go there at least once a month. There are a lot of different oden choices, it is also very good for vegetarians and vegans. They can even make vegan dashi. The owner lived in the States for four years so he can speak English pretty well, the sake is also very good so every time I have guests at my Airbnb I send them here! For the activity, I made a video in Miyako with a guy named Suzuki, he does kayaking in the ocean. There is a very special little cave in the Jodogahama area, you can go there by kayaking between some cliffs. If it's your first time, he can teach you, so no worries!
For a must-go-to place, it's tough to pick only one! Let's talk about one good place for hiking because I love hiking! Not too difficult and very beautiful, it's called Akita Komagatake, this place is not so tough even if you're not a hiker. It's not only one mountain, it's more like multiple volcanoes where you can walk around. One of them erupted in 1907 and is still smoking, and sometimes some lava can come out. You can actually take a bus up to the 8th station and start from there, so it's really not that intense even for a beginner. If you have a car, Unosu cliff is also a must-go place. There are four tunnels, which you can access from the beaches. I've been there more than 20 times but there is absolutely no one, it's always empty. Last time, I bumped into 2 Americans and they were actually here after seeing one of my videos! So I hope more will come. I'm trying my best to help locals get more tourism.
What are you trying to share and show to your viewers and followers?
First of all, I'm trying to share beautiful places I've traveled to. One side is sharing places I know people will like, but I also love history-related places. For example, I'm very interested in the Emishi people, and the Jomon period as well. I actually studied Buddhism and I'm passionate about the syncretism of both religions and how the country changed over the centuries. So I love talking about these kinds of things to travelers who might be interested.
And of course, I'm trying to share more about the local food!
Can you please tell us more about any upcoming projects if any?
I'm focusing on my ongoing projects and trying to make on-demand trips for bigger groups. I'm also trying to organize a tour and some specific activities. I'm on a new project which is guiding people to hike Mount Fuji. Assuming there is no change, I'll go up five times with five different groups this month, with completely professional equipment for hiking in these conditions. You need crampons, spikes, and special gear because it's dangerous. Another project is designing my own tour and activities, and opening some registration for specific things I would have designed myself.

What advice would you give to people trying to come to Japan?
Come to Tohoku! Well, of course, I understand if it's their first time, but otherwise I really recommend off-road tracks. If it's a family, I think it's easy to go from one place to another with a rental car. It's really easy to drive here and safe.
And for a few useful tips, I would say to get shoes that can be easily taken off because you will be taking them off a lot here! Remember, konbini are really helpful for everything, you can basically find whatever you want and it's also very convenient to withdraw money with an international credit card. Also, try to learn basic sentences in Japanese, it's more fun and easier to travel if you can speak the language a little. And please! Don't put soy sauce on white rice! Anyway, you should ask maybe, and try the usual way when it comes to local food!
The last tip, I don't recommend coming during the change of seasons, like melting snow, or after the end of spring because the landscapes are less interesting
Anything else you would like to share with our readers?
Don't forget to check out my Youtube channel and my social networks!
Anyway, there are so many beautiful landscapes and seasons to discover in Japan! And if you can, you should definitely come to the north and try some less touristic places because it's usually when you get to really discover and understand Japan.
Thank you very much for your time and we are very happy to get to know you more. We are sure your insights will help our readers to travel to Japan!
For further information:
Website: https://gonorth.jp/
Instagram: @quinlan
Twitter: @GonorthJ
Want to visit off the beaten places in Japan? Book your consulting call with an expert for personal advice and tips for your next trip!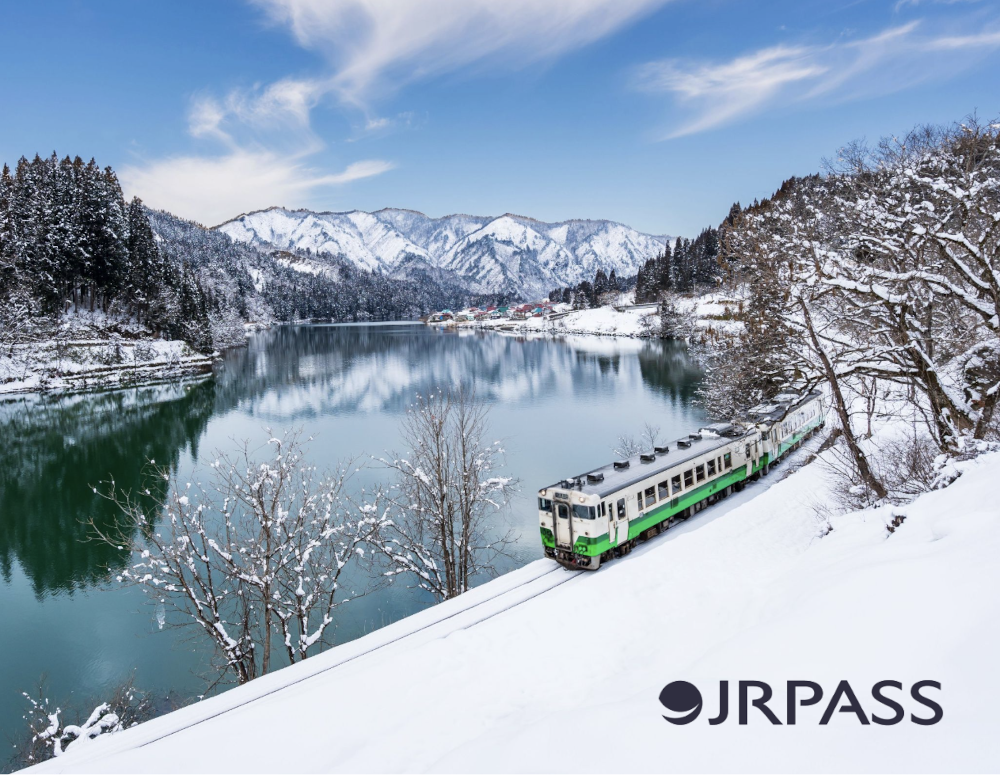 More from our blog…