For many people who have a keen interest in Japan, one of the underlying factors of said interest is their infatuation with Japanese cuisine. Japanese cuisine has gained exponential popularity over the years due to its wide variety, deep tradition and equally rich flavours. However, despite their curiosity, many people only scratch the surface when it comes to delving into the eclectic ensemble of delectable dishes.
Looking to share her wealth of knowledge on Japanese food, author and hypno coach Lucy Seligman started a culinary newsletter about Japan in 1988, which she aptly named 'Thanks for the Meal'. This is the literal translation of the Japanese phrase 'gochisousama' that is customarily uttered after eating a delicious meal in Japan to express gratitude towards those who prepared it. This newsletter eventually evolved into the one-stop blog for everything Japanese cuisine-related that it is today. On her blog, Lucy has collated her vast knowledge into cookbooks, recipes and fascinating articles on Japanese culinary history and traditions. Eager to find out more about Lucy's blog and hear from a fervent foodie, we approached her for an interview, which she graciously agreed to. For those of you looking to sate your hunger for knowledge about Japanese cuisine, we implore you to read on!
Thank you very much for taking the time to answer some of our questions today. We are in love with your blog! We know that it originally started as a newsletter way back in 1988; what motivated you to start writing that newsletter?

At the time, I was living in Japan, and had started my cooking school, Lucy's Kitchen, was a restaurant critic, and food columnist for various publications. It came about originally due to my overall and consuming interest in Japanese food.
At the time, the internet was hardly the go-to resource for discovering new eateries that it is now, so how did you go about finding restaurants to visit and was it difficult to keep track of them all?

There was a lot less online in those days, but word would get around about new restaurants that were worth checking out. I also speak Japanese, so that helped in my research!
For those who are unfamiliar with Japanese cuisine, what exactly would you say makes it stand out from other renowned international cuisines?
What a difficult question to answer simply, but I would just say that the unique combination of the elegant presentation, the use of seasonal foods, and delicious dishes had always made an impression on me, not only to taste, but also to make!
It's often said that one of the best ways to explore a country's culture is through its cuisine: what are your thoughts on that statement?

Absolutely! The minute I get to another country, you will either find me at a local market or at a restaurant sampling local dishes! I always have a running list of restaurants, markets and other food-related shops I want to go to. I am often asked where to go eat, not only in Japan but basically just about everywhere!
I'm sure this will be a difficult question, but what is one of the most memorable dishes that you had while in Japan and what made it so special?

Impossible to answer since I have lived there for over 13 years and ate a lot of dishes! LOL
This may also be a tricky one, but do you have a particular Japanese dish that you really love making? If so, what is it about that dish that makes it so enjoyable?

Well, also a hard one to answer, but the first dish that came to mind was Chawan Mushi (Savory Steamed Custard) – it is a unique combination of flavours and the velvety texture if done well is hard to beat! It is worth taking the time to learn the foundation and then it can become quite versatile in terms of what other ingredients to put into it. For the more advanced cook, I would then start to delve into regional dishes and or Japanese New Year's dishes (Osechi) – Actually I am so obsessed with Osechi to this day, that I wrote a cookbook on it! "The Wonderful WOrld of Osechi: Japanese New Year's Recipes." I also love to make kaiseki (Japanese haute cuisine) but to be honest, eating or making it in Japan is more worthwhile due to the availability of ingredients.
What dish would you recommend trying to prepare first for those who are complete beginners to Japanese cuisine or cooking in general?

That's actually why I wrote my second cookbook, "Easy Japanese Recipes for the Home Cook." A quick and easy recipe is Yakisoba, always a crowd pleaser. I would maybe move on to making a Japanese curry, more steps but still fairly simple.
Have you always been an adventurous eater? Did you ever feel hesitant about trying any dishes while in Japan?

Yes, always an adventurous eater, but will admit, quite sheepishly, that to this day, I don't like natto (fermented soybeans)! Believe me, I have tried many times!
Finally, do you have any recommendations for must-visit restaurants in Japan or Japanese restaurants in the States?

Ask locals where they eat. That's the best way to get started. And, start keeping a list like me of any restaurants you find or hear about that sounds interesting to you. I would also encourage you to go beyond sushi and try what may be new Japanese dishes to you. That's the fun and joy of being in Japan: there is such a wealth and variety of dishes to sample!
We hope you enjoyed this interview with our fabulous foodie friend Lucy! You can follow Lucy and keep up to date with her latest recipes and recommendations via the links below: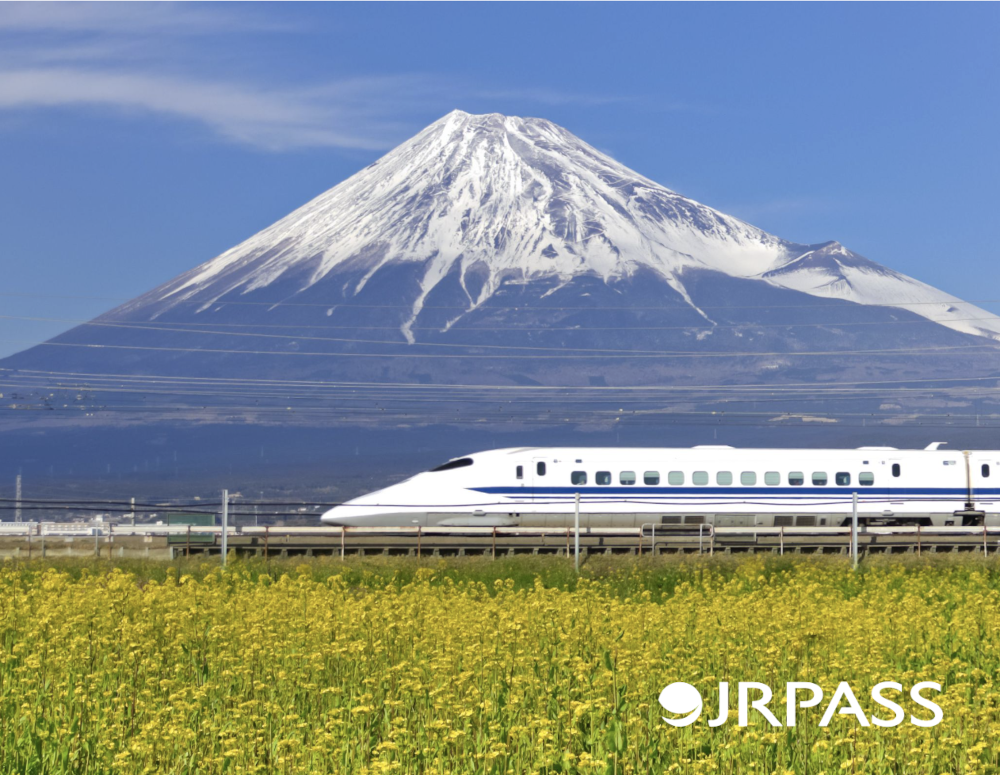 More from our blog…