Welcome to the world of Moe san, aka Kimono Mom! Kimono Mom is a Japanese YouTuber with over 2.3 million subscribers, who started her channel in 2020 as a way to share her passion for Japanese food and culture. She describes herself as an "ordinary mom" who loves to cook and spend time with her family. Her videos quickly gained popularity, and she is now one of the most popular Japanese YouTubers in the world.
She also has a successful blog, a line of merchandise and is a role model for many women! Today I'm excited to ask her a few questions and talk about her journey to becoming a YouTube star, as well as her passion for Japanese food and culture, and her plans for the future.
Hi Moe San (Kimono Mom)! Can you please introduce yourself? (where are you from, how and when did you learn English, when and why did you decide to start your own channel etc)
Hello! This is MOE, also known as Kimono Mom! Thank you for having me today. Currently, I live in Tokyo with my husband and our 4-year-old daughter. I am originally from Kyoto and used to work as a maiko and geisha. After retiring from that profession, I have been a housewife in Tokyo ever since.
When I first started making YouTube videos, I was suffering from postpartum depression and I felt insecure and like I wasn't contributing to society. At the time, my husband was busy with work and wasn't home much, so I was alone with my daughter and I felt a strong sense of loneliness, like I was cut off from society. That's why I started using YouTube — to connect with society. I started thinking of ideas for what videos I could do. I thought about "cooking" as a housewife, which I do every day, and "kimono," which is part of my identity as a former geisha. I have been posting about everyday moments and experiences of my usual life, in order to try and change my situation somehow. From the beginning, I had decided to reach out to people overseas, so I started sharing my daily life and home cooking in English, even though my English skills were limited. With narration in English, I slowly began my journey. Now, my channel has grown to over 2.3 million followers from 192 countries around the world who tune in to watch.
Can you please explain to us what exactly Kimono Mom is? Also what is your main aim in the long run?
Kimono Mom is who I am now. My goal as Kimono Mom is to create a world where anyone can enjoy Japanese cuisine. Every time I share a recipe, I receive numerous messages of gratitude from people all over the world who have taken on the challenge of cooking Japanese food using my recipes. These messages genuinely bring me joy and uplift me, especially during times of struggle. To further promote Japanese cuisine among people outside of Japan, I provide recipes that are accessible to those abroad and offer a glimpse of Japanese culture and lifestyle. My aim is to reach the hearts of Kimonoko (my fan's name) around the world and make Japanese food more approachable for everyone.
Every video I create as Kimono Mom is intended to be a love letter to my daughter. Since the day she was born, I've been witnessing her daily growth as a mother and pondering what I can convey to her. I recognize that I can't control the world she will face, so I wish for her to become a resilient individual capable of overcoming any challenges. Reflecting on my own life, I realised that during difficult times, it was my mother's meals that provided me with support. When I was struggling as a maiko, my mother secretly delivered curry rice to the back entrance of the okiya. I ate that curry with tears in my eyes. Even after going through divorce and returning to Kyoto, my mother would prepare my favourite dishes without needing to be asked. While life brought both hardships and joys, my mother's cooking was always there, offering me a comforting haven. This sense of solace has become the cornerstone of my life.
Cooking together with my daughter serves as a means for her to connect with her roots, to remember what she has consumed, how she has been nurtured in a culture of love, and to empower herself to face difficulties that may come her way. I believe that teaching her not how to be a "good child," but how to be happy, free, and resilient, holds paramount importance. And I wish to spread this sentiment not only to my daughter but also to the world.
How do you manage being a real Mom and Kimono Mom together?
This is very difficult to do, I'm currently struggling with it. Especially since my husband and I run a company together, conversations at home often revolve around work. When my husband and I talk about work, our daughter seeks attention and starts acting out, causing even simple conversations to drag on, creating a negative cycle. Both my husband and I are making efforts to create a peaceful time for the whole family after our daughter comes home, as much as possible.
You were previously a Geisha, can you please tell us more about this? How different is it to be a Kimono Mom from this experience?
I was working as a maiko and geiko in the city of Gion in Kyoto. The profession of maiko and geiko isn't well-known among people from overseas, so I'll introduce how my daily schedule was.
In the morning, I would wake up at 8 o'clock and immediately put on a kimono. Around 9 o'clock, I would go to the performing arts school where I would practise traditional arts such as Japanese dance, shamisen (a traditional string instrument), traditional Japanese instruments, calligraphy, ikebana (flower arrangement), and tea ceremony. I would return around 3 o'clock, change out of the kimono, and apply the white makeup (maiko's makeup). Around 4:30, the person who helps with dressing would arrive and assist me in putting on the maiko attire . Around 6 o'clock, I would head to the banquet rooms. In the banquet rooms, while customers enjoyed their meals, I would perform Japanese dance, play the shamisen, serve drinks, and more. There were days when I would visit around 5 banquet rooms. At night, I would return to the "okiya" (house for geisha), fold my kimono, remove my makeup, and go to sleep.
One of the things I appreciate about my experience from that time is being able to wear authentic Kyoto Yuzen kimonos, beautiful hair ornaments, and traditional accessories crafted by artisans. I was able to witness the work of artisans who support Kyoto's traditions and culture up close. I still consider it a valuable asset in my life. As "Kimono Mom," I continue to introduce the wonderful culture and customs that Japan should preserve, to people overseas.
How did you become so passionate about making it easier for people to have Japanese food? And how did you find such a new idea?
Actually, until I started "Kimono Mom," I didn't have many people around me who had different food cultures, and I wasn't aware of the diverse eating habits and dietary restrictions around the world. However, now, people from 192 countries, representing nearly the entire globe, are watching and engaging with my content. Through comments and interactions, I've come to learn that many people want to cook Japanese food but find it challenging to get hold of Japanese seasonings or to understand the preparation methods. Whether loving anime, wanting to learn Japanese cuisine as individuals of Japanese descent, or for various other reasons, I want to find a way to make cooking Japanese food easier for those who have found their way to my cooking videos.
The joy of having people cook Japanese food using my recipes is genuinely heartwarming. Additionally, when I was feeling down, comments and messages on my videos from Kimonoko fans helped lift my spirits. So, I feel the desire to contribute whatever I can to help them, even if it's just a little, as they've helped me.
What are your favourite Japanese home cooking recipes? Will you please add a few tips for cooking japanese food at home?
Since I was young, my favourite food has been curry. I loved the curry my mother made. When I wanted to try making it myself and asked my mother for the recipe, I was surprised by how much time and effort it required. Even now, I often make it, but instead of following my mother's recipe exactly, I've found a way to make it a bit quicker, using my husband's favourite meat and adjusting the spiciness to a level that Sutan can enjoy. Home cooking is all about adjusting to your loved ones' preferences and finding substitutes for ingredients, creating a recipe unique to your family. That's why when making Japanese food at home, I believe it's okay not to be too strict about specific ingredients and to use substitutes if needed.
Do you have an exciting food related story or a funny experience with your daughter, Sutan?
Sutan has been on the learning tower watching me cook right beside me since around 10 months old. The initial reason was when she was a baby, she used to cry and want to be held while I cooked. So, I decided to try having her sit at a height where she could see what I was doing while cooking. Surprisingly, she focused on watching the cooking process intently. From there, she naturally started following me into the kitchen and now, she cracks eggs, helps shape onigiri, and can even prepare simple breakfasts.
Is there any area you'd like to recommend to people travelling to Japan and wanting to go off the beaten path?
Japan has many hidden gems that are still relatively unknown, and the Ryugu Shrine in Kochi Prefecture that I visited last year was truly amazing. It was a breathtaking view. While driving, I spotted a torii gate, so I parked the car and walked into the forest. Suddenly, the trees cleared, and I saw a shrine floating on the ocean. To reach the shrine for a visit, you can descend the cliff and make your way there, feeling like you've stepped into a Studio Ghibli world. I would love to visit it again.
We heard you have started working on an exciting project! Can you give us small details about it?
To create a world where everyone can enjoy Japanese cuisine, I've developed Kimono Mom's original UMAMI Sauce that caters to as many dietary restrictions as possible. Since starting Kimono Mom, I've been sharing recipes every week, and many people have been using my recipes to cook. However, they often rely on the recipe without knowing the exact taste. The challenge lies in the fact that dashi, a central ingredient, is used with minimal spices, and unfamiliar seasonings are used that might not be common in different culinary cultures. This can make it quite challenging.
This realisation led me to the decision to create my own Kimono Mom original Mentsuyu that accommodates as many dietary restrictions as possible. For clarity, I named it Umami Sauce, a name chosen in collaboration with my followers. If I could reach even a fraction of the 5 million people from 192 countries who follow me on social media, I believed that with proper guidance through videos, Umami Sauce could fulfil the desires of those who want to try Japanese cuisine, introduce it to their children, and those who had limited choices due to dietary restrictions. With this belief, I've been working on developing Umami Sauce for the past two years.
The production takes place at a well-established soy sauce shop with a history of over 350 years. And now, finally, the development of the Vegan, Gluten-free, Alcohol-free, Additive-free Kimono Mom Original Umami Sauce is complete. (Creating a vegan sauce without additives was extremely challenging, taking two years to accomplish.)
With this sauce, anyone can easily prepare Japanese cuisine no matter where they are in the world. Japanese food will spread further across the globe. Despite different races, cultures, and religions, everyone can gather around the same table. We are committed to making these aspirations a reality.
Our UMAMI Sauce journey has been followed by our viewers every step of the way. They're eager for it to be released soon, and we're currently preparing to export the product overseas! It's a completely new challenge in an unfamiliar world, but with Kimonoko waiting, our team is working together diligently.
To address this, I started using a diluted mentsuyu (noodle soup base) in my daily cooking. It's easy to use and can be applied to most home-cooked dishes. I believed that if this mentsuyu gained popularity among those abroad, it could simplify Japanese cooking even more. However, I learned that mentsuyu is not readily available overseas, some people don't know how to use it, and there are individuals with dietary restrictions who can't use it.
Lastly, is there anything else you'd like to share with our readers?
Now that the UMAMI Sauce is complete, we decided to launch it in our home country of Japan first. From August 23rd to 29th, we will be hosting a pop-up store at Tokyo Midtown Isetan Salone. I'll also be at the store every day, so if you're in Tokyo during that period, please do stop by!
Thank you so much for taking precious time out of your day for us and answering the questions! We really appreciate your insights and we are glad you joined us for this interview.
Follow Kimono Mom on:
Want to explore the different tastes of Japan? Make sure to book a food tour with us during your trip!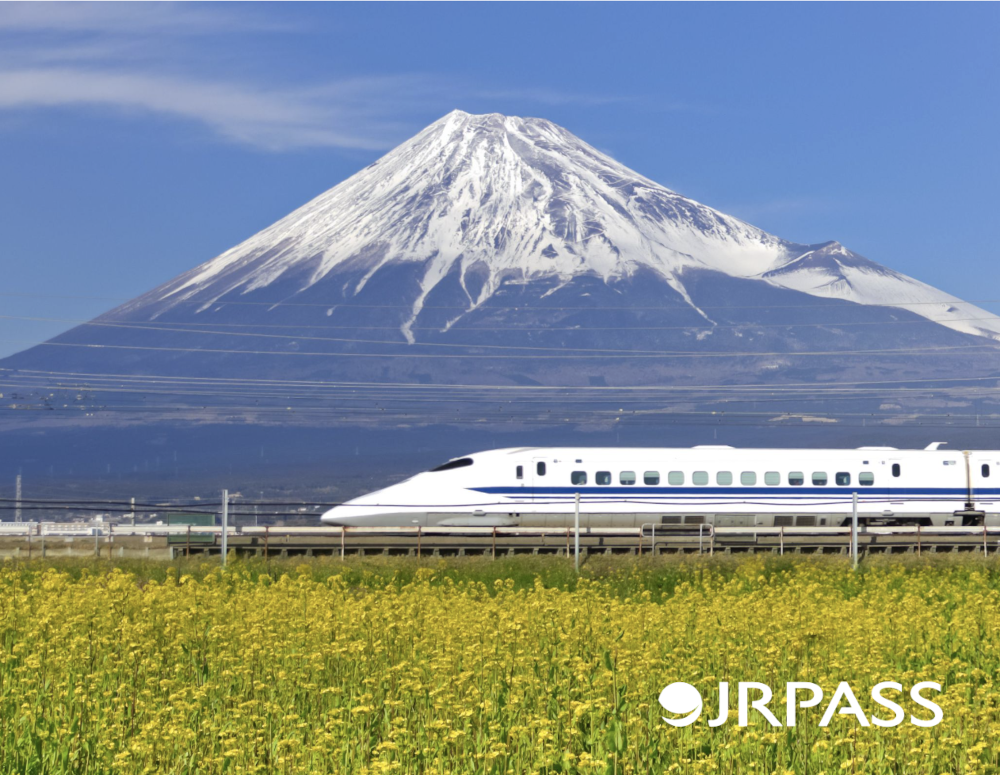 More from our blog…