FAUCHON Hotel Kyoto is a luxury hotel where you can enjoy the fusion of Paris and Kyoto from the rooms to the restaurants, shops, spa and so much more! If you're looking for a beautiful luxury hotel in Kyoto, then we recommend you visit this place!
Could you please introduce yourself and tell the readers a little about FAUCHON Hotel Kyoto?
My name is Matsui, Fauchon Hotel Kyoto. Pleased to meet you. Fauchon is a French food brand founded in 1886. It sells a wide variety of food products such as tea, confectionery, jams, champagne, and spices all over the world. In 2018, Fauchon opened the world's first Fauchon-branded hotel "Fauchon L'Hôtel Paris" at Place de la Madeleine in Paris, France. Fauchon Hotel Kyoto is the second Fauchon-branded hotel in the world, opening in March 2021.
The core concept of the Fauchon Hotel is "GLAM", where "G" stands for gourmet and "G" for food brand, with an emphasis on providing a gastronomic experience. Guests will receive a welcome at check-in. Guests will be offered a welcome tea and a bottle of Fauchon macarons imported directly from France upon check-in, starting their Fauchon gourmet experience right from the beginning of their trip. The Gourmet Bar, a champagne gold facility with all-you-can-eat Fauchon pastries, is also available in the guest rooms. L is the location. As a travel destination, the hotel is conveniently located near Kyoto Station, with bus stops, Hankyu and Keihan stations within walking distance for easy access to various tourist attractions, and famous sightseeing spots such as Gion and Kiyomizu are also within walking distance. A is the word for artisan, meaning craftsman. The A stands for artisan, meaning a place where all employees provide the best service as professionals in their respective fields, while at the same time offering an aesthetic experience through the artwork found throughout the hotel. The final M stands for Madame, or woman.
The Fauchon Hotel is filled with hospitality and services that women appreciate. Not only the lovely space design with Fauchon pink as the color, but also the pink-colored mirror, which is also found in the Fauchon Hotel in Paris, Dyson hair dryer, accessory storage, bathrobe with the Fauchon logo, and the "Please don't wake me up" hanging tag that expresses "I am in the middle of a dream", The fixtures and fittings in the guestrooms are also full of ingenuity to stimulate women's delicate sensibilities. As a luxury boutique hotel, Fauchon Hotel Kyoto offers a unique and elegant hotel stay centered on these four concepts.
The FAUCHON brand is originally from Paris, and FAUCHON Kyoto is the second boutique hotel to open. Why Kyoto? Is there a particular reason?
Sister cities Kyoto and Paris have much in common. First, each has been a capital for more than 1,000 years and continues to be a center of refined traditional culture. The historical buildings, including churches, temples, shrines, and Buddhist temples, as well as the cityscape, convey the layers of history, the weight of tradition, and the profundity of art and culture. In terms of food culture, the two cities also share the same position as the capital of gastronomy in that both French cuisine and Kyoto cuisine, which represent the country's culinary culture, have developed in the area. They also share geographical similarities, with the Seine River in Paris and the Kamo River in Kyoto providing a healing environment for people.
The many historical, cultural, artistic, and geographical similarities have led to the selection of Kyoto as the birthplace of the second Fauchon hotel in the world.
The FAUCHON Hotel colours are pink, white, black, and gold. Is there a reason why these colours are used?
Pink is Fauchon pink, the brand color of Fauchon; white is Japanese washi paper; black is jet-black lacquer; and gold is gold leaf, representing Japanese materials, traditional culture, and technology.
The guest rooms, restaurant, tea salon, boutique, and all other areas of the hotel are designed in these four colors as a luxurious space that fuses Paris and Kyoto.
It looks like there is a lot of effort put into the details in the rooms, from the colour scheme to the textiles. Could you please tell us more about the materials used in the rooms?
The guest rooms are designed with Fauchon's French taste in mind, but with a Kyoto and Japanese feel. The sofas in the guest rooms are made of Nishijin-ori fabric, a traditional Kyoto craft. The bedboard is also made of Nishijin brocade and designed by kimono designer Uetaro Saito.
The walls of the guestrooms are decorated with black-and-white photographic artwork depicting striking scenes of Kyoto. Each room type has its own concept, such as "Kyoto's beauty interpreted in a graphic way," which is "the quietness, elegance, and feminine charm created by the details of Kyoto. No two pictures are the same, and each room presents a different view of Kyoto.
Bamboo" is also a key design feature of the Fauchon Hotel Kyoto, with bamboo screens on another wall. Each piece is carefully crafted by Kyoto artisans who sandpaper, dye, sear, and glaze the bamboo. The walls of the restrooms in the Classic, Superior, and Deluxe rooms are covered with gold Nishijin textile. The traditional Kyoto craftsmanship is used to create a sense of enclosure: from the outside, the inside cannot be seen, and from the inside, the outside can be seen through the walls. In the Prestige Suite rooms, antiques from Kyoto and other parts of Japan add a Japanese touch to the space.
No matter which type of room you choose, you will find yourself in a unique, elegant, and luxurious space where France, the West, and the East are in harmony, despite the French brand Fauchon being a hotel in Kyoto.
FAUCHON Hotel plays a mix of French and Japanese music. What type of atmosphere do you hope to create with this music?
Since the concept of the hotel is a fusion of Paris and Kyoto, we play French and Japanese music to give you a taste of the atmosphere where France and Japan are interwoven. As a gourmet hotel, we are committed to providing our guests with the opportunity to experience a unique fusion of France and Kyoto through their taste buds, their visual senses through design and color, and their auditory senses through the use of music.
Now it's time to talk about food! If you had to recommend just one dish at FAUCHON, what would it be?
We recommend the Kribyak. It is a crispy pie wrapped with salmon, spinach, sautéed mushrooms, boiled eggs, etc., and baked. It has been a long-selling menu item at Fauchon Paris since the 1980s. It is a Fauchon signature dish that can be enjoyed in Kyoto just as it is in Paris. This dish is also available for lunch, so not only hotel guests but also visitors can enjoy a taste of France.
In the FAUCHON Gourmet Bar (a reimagining of a minibar), what types of sweet and savoury snacks do you offer?
We mainly offer baked goods such as pound cakes, sablés, rusks, and chocolates. However, these items change from time to time, so you can enjoy the excitement of looking forward to what kind of sweets you will find in your room each time you stay with us.
We also offer Fauchon tea and coffee, so you can enjoy an elegant tea time with Fauchon tea and sweets in your room as a luxury hotel that proposes a stay-cation type hotel stay.
Kyoto is a beautiful area, are there any nearby attractions you recommend for guests to visit?
Gion, Ponto-cho, and Kiyomizu-dera Temple are our recommended famous sightseeing spots. If possible, we recommend walking to Kiyomizu-Dera Temple as well. On the way to Kiyomizu, there are many stores along Gojo Street selling Kiyomizu-yaki, a traditional Kyoto craft, so you can stroll around while experiencing Kyoto's culture.
The Kamo River is also within easy reach, and you can take a walk along the riverside and enjoy the popular Kyoto atmosphere. One of the best places to take a stroll is along the Takase River behind the hotel. Street lights, cherry blossom trees, and Kyoto townhouses line the riverside, giving you the feeling of strolling along a Kyoto alley. In spring, the cherry blossoms bloom and you can enjoy the peace and tranquillity of the area.
Thank you for your time today! Is there anything else you would like to tell us?
As a gourmet hotel, Fauchon Hotel Kyoto offers a wide variety of gastronomic experiences. Not only can guests enjoy French cuisine prepared with Kyoto ingredients at the Grand Café Fauchon restaurant for lunch and dinner, but the Salon de Thé Fauchon also offers afternoon tea, the content of which changes with the seasons. Guests are offered a check-in service with welcome tea and macaroons imported directly from France, and can relax in their rooms while enjoying a leisurely tea time with Fauchon sweets from the gourmet bar.
In addition to the gastronomic offerings, the spa "Le Spa Fauchon" will be the first Fauchon-brand spa to open in the world. The development and supervision of the products and menu were jointly conducted by KOS PARIS, a French premium cosmetic brand that has been involved in numerous 5-star hotel spas and amenities in Paris, and Credo International, the industry's largest provider of spas at luxury hotels in Japan and abroad. Massage has its origins in France as something that heals the mind. The goal is for guests to experience the French style of massage and leave with a healed mind through the use of Fauchon Spa's original signature oils and KOS PARIS' original techniques. The rooms are furnished with Nishijin-ori sofas and lighting by Kyoto craftsmen, and your ears are filled with background music by a Japanese musician living in Paris, allowing you to immerse yourself in the fusion of France and Kyoto, even in a spa setting.
After the treatment, macaroons and tea are served to complete the spa experience in a relaxed state, which is also unique to Le Spa Fauchon.
We hope you will enjoy a unique and fashionable hotel stay at Fauchon Hotel Kyoto, where Fauchon, which originated in France, and Kyoto's traditional crafts and culture are woven together.
Thank you very much.
Follow FAUCHON on:
Website: https://hotelfauchonkyoto.com/
Instagram: https://www.instagram.com/fauchon_lhotel_kyoto/
Facebook: https://www.facebook.com/fauchonhotelkyoto
Twitter: https://twitter.com/fauchonhotelkyo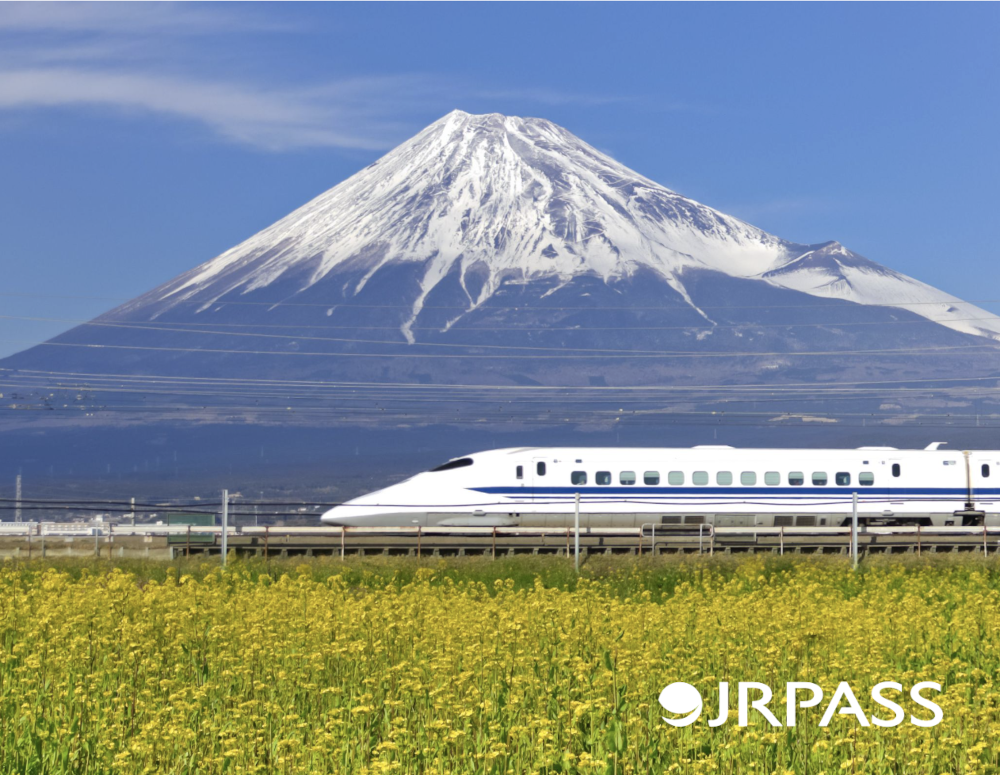 More from our blog…