This week we are thrilled to introduce you to our lovely friend Cindy, a self-proclaimed sake nomad who loves everything about Japan's most beloved alcoholic beverage. Cindy is a sake sommelier who travels around the country in search of the best cup, often visiting local breweries and meeting the people behind the barrels. We had the pleasure of having a chat with her to learn more about her and her passion for sake!
Hi Cindy, thank you for taking the time and letting us interview you! Please introduce yourself to our readers
Thank you, for giving me the opportunity of sharing a little bit of what I do!
I am originally from Switzerland but spent more than half my life abroad. I lived in many other countries including Ireland, which I often do refer to as my home. However, as long as I can think of I was always obsessed with Japan, planning a trip to come and visit every year since I was about 14 years old. But life happened and I did not visit until about 8 years ago and I immediately felt a tinge of regret for not coming sooner. It took me another 2 years to decide to move, learn Japanese and start my own company in Tokyo.
I decided to become a Digital Nomad during the Pandemic, discovering Japan as it was practically empty. This gave me a very unique perspective of the country and I am very grateful I had the chance to explore Japan from its furthest southern Islands of Okinawa to the top of Hokkaido and pretty much everything in between.
However, with the end of the Pandemic, I decided to settle down a little bit. I spent a year in Tochigi working with some amazing sake breweries there under the label of "Sake Voyage" and then decided to uproot again to share my time between mainly Kyoto, Tokyo and Hokkaido from now on, with many exciting new sake projects on the horizon.
Have you always been a big fan of sake?
To be honest with you I have not. I tried sake in Europe, but I never thought much of it other than it was served in Japanese restaurants and was kind of a bit of a novelty. It was not until I came to Japan that I became curious. The bottles and labels fascinated me and part of my business idea was local experiences, which of course included festivals but also food and drink.
I felt there was a really strong connection with Japanese cuisine and its culture and that if I could show people how to enjoy local food and drink, their experience would ultimately be so much more meaningful. So I set out to learn more about it and during one of my courses, I drank one sake that changed everything for me – Senkin 'Nature Trois' Organic Sake. I often refer to it as my first sake love.
How come you chose to become a sake sommelier?
For one, I wanted to know everything about sake. Before I started working in the industry, I would join sake tours and events and people could often not answer my questions, so I decided to set out and find them. On the other hand, I also felt like I had to prove myself. I was very obviously not Japanese, so why would I be qualified to "teach" people about Japanese sake?
Becoming a sake sommelier gave me the confidence to do what I set out to do, to share with people how delicious sake is and really open a door for them to walk through and be more open to other Japanese experiences.
You show people the best that Japan has to offer in terms of sake, do you have any favorite place to bring your guests?
Well, to be honest, I do not believe in "the Best", especially with sake or with food in general. Taste is extremely personal, so when I do bring people to places, whether that is a brewery or a restaurant I always try to match their energy.
Of course, the seasons also play a big part. I generally spend at least one month in Hokkaido during the Snow Festival in January/February, where I organize tastings and small tours. Then of course Kyoto is a place I spend most of my time these days introducing people to sake and doing photography.
I think the great part about sake is that wherever you go you will always find a variety of great sake these days.
How seasonal is sake? Is there any particular time of the year when you think sake is at its best?
There is a lot of seasonality in sake. With most sake breweries follow a brewing season that starts around October and finishes in April (give or take). Of course, the majority of products are available pretty much all year around but aside from these sake that we generally see on the shelves, there are seasonal releases that lots of people look forward to every year.
There is freshly pressed sake in winter called "Shiboritate" which is super delicious and there is its equivalent the "Natsushu" or summer sake, perfect for drinking when it's hot and humid. Often with slightly lesser alcohol or a little fizzy, just very refreshing.
However, if I had to pick one, my favorite might be the autumn sake, best known as "Hiyaoroshi". Because it has just a little more depth and umami and often is also great when warmed up a little, which I love.
What is your favorite food and sake combination?
First I have to confess, I am not a big fish eater, which might come as a surprise. But of course, fish and seafood are obviously great pairings for sake. But then again, there is so much variety.
When people ask me about pairing a particular sake, as a simple rule of thumb I would normally say look where it came from. If the brewery is near the sea, then of course seafood is a natural match. If the sake comes from a mountainous area you often find meat works well too and so forth.
Then of course there is cheese. Ask any sake lover and they will answer in unison that this might be one of the simplest yet best pairings with sake.
We've heard that there is an increase in craft sake in Japan, could you tell us a bit more about that movement?
I guess we have to distinguish, as there is for one the term "Craft Sake", which for me (and many others) refers to sake that is produced using traditional methods and techniques, often by smaller, independent breweries that typically focus on quality and craftsmanship.
Then there is the newly founded "Craft Sake Brewery Association", which I think is what you are referring to, which has a slightly different meaning to it. It basically consists of 7 new breweries that are putting in a lot of work to promote "craft sake", which within their terms also includes "Doburoku" and other beverages that legally would not classify as Japanese Sake.
I personally love what they do. As you may know, I am also a Doburoku Ambassador and it is really exciting to see this new wave of Doburoku makers and how they are introducing the beverage to a wider and often younger audience, which in the end will benefit everyone in the industry, so what is not to love?
We also saw that you have a sake podcast, can you tell us a little bit about it?
I do, well actually there is two sake podcast I am part of.
There is "Sake Unplugged", a bi-weekly podcast in which Giulia Maglio, a Tokyo-based Sake Educator and I talk about all things sake. We do an interview with people in the sake industry for one week and then change it up with a more educational topic the following week. You do not have to be s sake specialist to listen to it, we really aim to create something that is fun and educational for beginners but has enough geeky elements and knowledge you only get if you live and work with breweries in Japan for the more advanced listener.
And then there is "Sake On Air", which really was the first sake podcast – ever. In fact, I listened to Sake On Air from the very beginning of my sake journey, as it is an amazing resource for anything related to sake and of course shochu and awamori. The regular hosts are some of the most knowledgeable people in the sake world, with many of them having 10-20 years of experience working in the sake industry. So it has been a real joy working with them, mostly behind the scenes but occasionally behind the mic myself.
I feel podcasts are such a great way to learn about sake and there are of course many others, all with their own take on the beverage so I highly recommend tuning in and giving them a listen 🙂
Thank you so much for having a chat with us Cindy! Do you have anything else you'd like to share with our readers?
The pleasure was all mine!
I would add this: drink more sake!
But really, I just hope people who are visiting Japan try as many of the local foods and beverages and have fun with them. Japan is really an amazing place and I hope aside from the big cities, people will also venture out and visit more rural places, talk to the people and eat the local food, drink the local sake and if what I do helps them with that I am very happy.
Follow Cindy Sake Nomad on
Want to visit a Sake brewery during your trip to Kyoto? Book your local guide for a fun and authentic experience!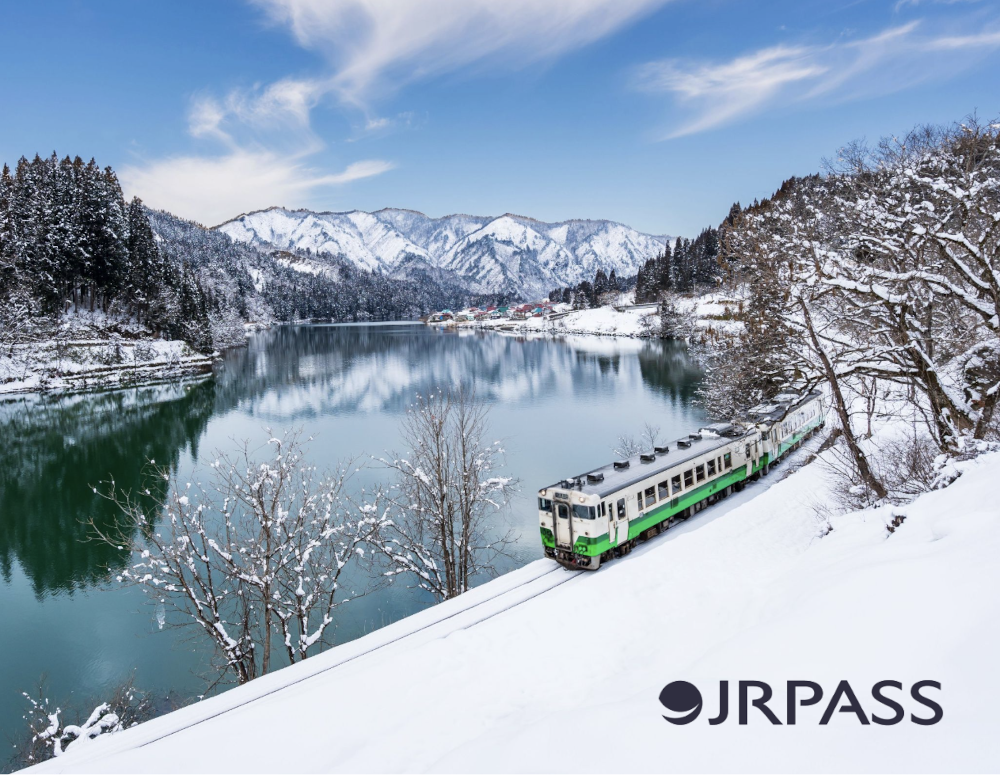 More from our blog…