Of course Japanese food is delicious, no doubt about this. However, did you know that you can find a lot of delicious Western food in Tokyo? From Italy, France, Spain, India, and so much more. Today we'd like to introduce you to a recently opened restaurant in Nihonbashi that offers a lot of different international dishes in ONE PLACE: お酒と世界のおばんざい (Osake & World Obanzai).
An International menu that offers soul food from all over the world
A chill atmosphere, an open kitchen, and staff from different nationalities, this restaurant has a motto to promote diversity and global community. You can find there "obanzai" and drinks from a lot of different countries such as New Zealand, Lebanese, Swedish, Jamaican, Ethiopian, American, Tunisian and so much more! The idea is to reproduce the taste of the memories of the staff and from the local cuisine that you met while traveling. And I can tell that I could totally feel like having a trip abroad while I was enjoying the food!

On this day, I was able to taste Corned Beef tater tots, Macaroni and Cheese, Tabbouleh, Pepper with cheese, Tortilla, Karaage and a lot of different dishes I have never heard about! It was delicious and so interesting to be able to try several different tastes in one place.
You can also discover a wide variety of drinks such as natural wines, beers and cocktails from around the world. I tried Czech Republic beer for the first time, and of course, as a French person, I HAD to have a glass of wine!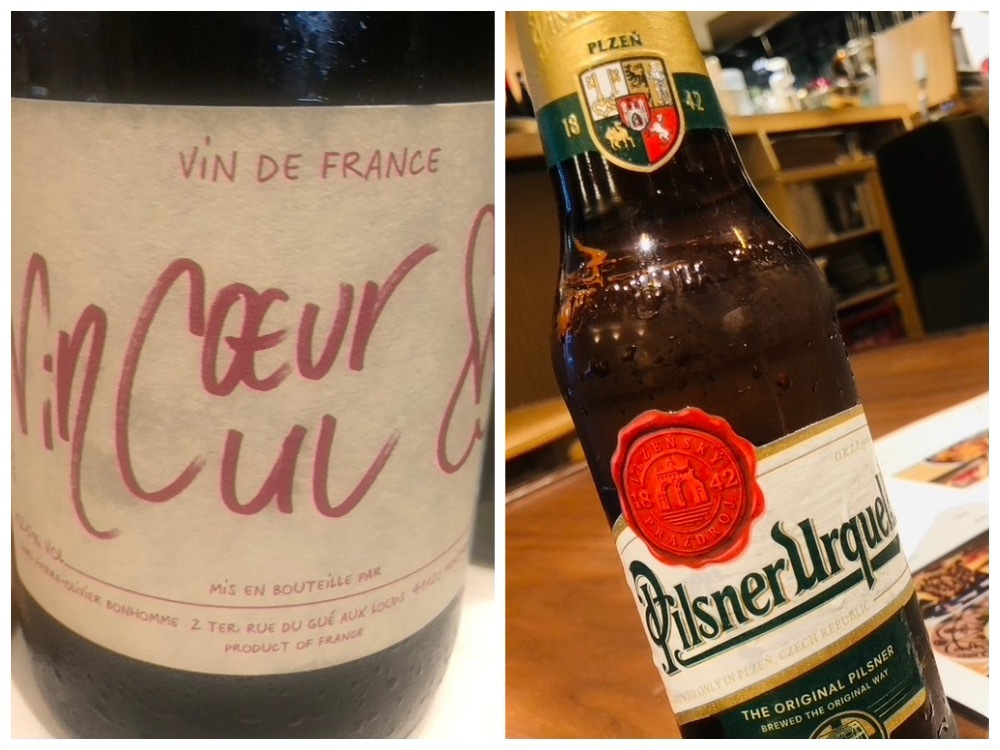 This is definitely a place to check out if you're in Tokyo and craving international food! The menu changes every month so you can try a lot of dishes from all over the world. But that's not over… because you know what? This restaurant is a mix of 2 different concepts!
Japanese onigiri for lunch!
Called おむすびと世界のごはん ("Omusubi to Sekai no Rice" ) during Lunch Time, the menu totally differs and you can enjoy rice balls ("omusubi"), which are the origin of Japanese food culture. If you have already come to Japan, you've probably already bought onigiri at Convenience Stores. Of course, these are delicious. But have you ever tried onigiri at a restaurant? This is another level!
With the idea of wanting everyone to eat healthy rice with peace of mind for both children and adults, they focus on ease of eating and nutrition. They also have a full-fledged cafe menu, and they offer take out!
The interior of the store, which has spacious sofa seats and box seats, is really recommended for families with children. So if you're traveling with your little ones and you're looking for a delicious place to chill while having Japanese style lunch or international style dinner, this is a place you'll need to add to your to-go list!
Information:
Join us on an authentic food tour in Tokyo and learn great tips and stories from a local guide! a
PIN THIS FOR LATER
More from our blog…