Japan, known for its efficient public transportation system, offers visitors the convenience of exploring even the most remote areas with a car. If you're planning to drive in Japan, it's essential to familiarize yourself with the country's driving regulations and requirements. This guide will provide you with valuable information to ensure a safe and enjoyable driving experience. Stay until the end to get some tips such as a rental car through DiscoverCars, an online platform that compares and finds the best deal for you!
Driving in Japan: Rules and Regulations
In Japan, driving is done on the left-hand side of the road, which can be different from what you're used to depending on the country you're from. To legally drive in the country, you must possess a valid driver's license. This can be either an International Driving Permit (IDP) obtained in your home country, or a Japanese driver's license. Some countries only need a translation so make sure to research in advance!
Speed limits in Japan are indicated by road signs and can vary depending on the type of road and the area. In urban areas, speed limits are usually around 40-50 kilometers per hour, while on expressways, it can range from 80-100 kilometers per hour. But you will notice that they often drive faster than the speed limit.
Overtaking on the left is standard practice in Japan, but certain roads may have restrictions or prohibitions clearly marked with signs. Parking regulations are particularly stringent in urban areas. It's important to park only in designated areas and follow the parking rules to avoid fines or having your vehicle towed.
In the event of an accident, it is necessary to stop immediately and notify the police. They will assess the situation and provide guidance on the necessary steps to be taken. It is important to familiarize oneself with the specific rules and regulations of the area you will be driving in, as local laws and restrictions may vary.
Remember, driving safely and responsibly not only ensures your own well-being but also contributes to the overall safety of the road.
Parking Regulations
Parking in Japan can seem a bit complicated but once you understand it is very convenient.
Parking Areas: In Japan, parking is regulated, and it is important to park only in designated areas. Look for parking lots, parking garages, or marked parking spaces along the streets. Avoid parking in restricted areas, such as no-parking zones, sidewalks, or areas with yellow markings.

Paid Parking: Many urban areas in Japan have paid parking lots. Look for signs indicating parking fees and follow the instructions for payment. Some parking lots may have automated ticket machines or attendants who collect fees. Make sure to keep track of the parking time to avoid penalties or towing.

Time Restrictions: Pay attention to time restrictions for parking. Some areas may have time-limited parking, where you are allowed to park for a specific duration. Exceeding the time limit may result in fines or your vehicle being towed.

Overnight Parking: If you need to park overnight, consider using 24-hour parking lots or facilities specifically designated for long-term parking. Leaving your vehicle parked on the streets overnight may not be permitted in certain areas.
You can find parking almost everywhere but be careful some of them can be very small and you might need to look for an empty spot for some time during a crowded period.
International License: What Do You Need to Be Able to Drive in Japan?
International Driving Permit (IDP): Before arriving in Japan, foreign visitors must obtain an International Driving Permit (IDP) in their home country. The IDP serves as a translation of their valid driver's license and is generally valid for one year. It is essential to obtain the IDP before departure.

Driving License Translation: Along with the IDP, a certified Japanese translation of the foreign driver's license is required. This translation can be obtained from the Japan Automobile Federation (JAF) office in Japan or from authorized translation services in the home country before departure.
These two steps are usually what is needed for most of the country. By doing this in your home country before departure, you can ensure that you have the necessary documents, translations, and knowledge of the requirements for obtaining a Japanese driver's license. Remember to check your country's individual agreements and needs, you can also find more information on the JAF website. This preparation will help streamline the process once you arrive in Japan and begin the license conversion process.
Foreigners can fill out the necessary forms for obtaining a Japanese driver's license at the nearest Driver's License Center in Japan. These centers are typically operated by the local police department or the prefectural government. The Driver's License Center is the designated authority responsible for processing license conversions and conducting driving tests.
Overall, the Driver's License Center is the primary location where foreigners can submit the required forms and complete the license conversion process in Japan.
Rent A Car
Now that you've got your license, foreigners will usually rent a car to travel outside big cities. Renting a car is quite common in Japan and also very fast and easy.
Eligibility: To rent a car in Japan, you must meet certain requirements. Typically, the minimum age for renting a car is 18 or 21 years, depending on the car rental company. You must also hold a valid driver's license that is either in Japanese or accompanied by an International Driving Permit (IDP) obtained in your home country.

Choose a Car Rental Company: Japan has several car rental companies, both local and international, offering a wide range of vehicles. Research and select a car rental company that suits your needs, considering factors such as location, pricing, vehicle availability, and customer reviews. Discovercars.com is a good option, they will help you find the best rental offers online with no fees.

Make a Reservation: Once you have selected a car rental company, make a reservation in advance. Provide your personal information, including your name, contact details, driver's license information, and the desired rental period.

Insurance Options: When making a reservation, consider insurance options. Car rental companies typically offer collision damage waiver (CDW) and liability insurance. It is recommended to have insurance coverage to protect yourself in case of any accidents or damages during the rental period. Review the terms and conditions of the insurance coverage provided by the rental company.

Pick-up Location: Choose a pick-up location convenient for you.. Ensure you have proper identification documents, including your passport, driver's license, and reservation details, when you arrive to pick up the rental car.

Rental Agreement and Payment: At the rental counter, you will be required to sign a rental agreement. The agreement outlines the terms and conditions of the rental, including mileage limits, fuel policy, and any additional charges. Payment is typically made at this stage. Most car rental companies accept major credit cards, and some may also accept cash.

Vehicle Inspection and Documentation: Carefully inspect the rental car's condition before receiving it. Note any existing damages or issues on the rental agreement or a separate form provided by the rental company. Take pictures if necessary. The rental company will provide you with important documents, including the rental agreement, insurance details, and emergency contact information.

Return Process: When returning the rental car, ensure you do so within the specified time and at the designated location. Return the car with a full tank of fuel if required. The rental company will inspect the vehicle for any new damages. If no issues are found, your deposit (if applicable) will be returned, and the rental process will be completed.
DiscoverCars is an online car rental booking platform that connects customers with a wide selection of car rental companies around the world. The company acts as an intermediary, allowing users to search, compare, and book rental cars from various providers in different locations.
Here are some key features and aspects of DiscoverCars:
Global Coverage: DiscoverCars offers rental car options in thousands of destinations worldwide, including popular tourist destinations, airports, and city centers. They work with a network of established car rental companies, both international brands and local operators, to provide a diverse range of options.

User-Friendly Website: DiscoverCars provides an easy-to-use website where customers can enter their pickup location, dates, and preferences to search for available rental cars. The platform offers filters and sorting options to refine search results based on specific requirements such as car type, rental company, and price range.

Competitive Pricing: DiscoverCars aims to provide competitive rates for car rentals by comparing prices from different providers. Their platform presents various offers and deals, allowing customers to find affordable options based on their budget and needs. Customers can also benefit from special promotions and discounts available through the platform.

Rental Car Options: DiscoverCars offers a wide range of vehicle types, including economy cars, sedans, SUVs, minivans, and luxury vehicles, depending on the location and availability. The platform provides detailed information about the car models, features, and included amenities to help customers make informed decisions.

Transparent Policies: DiscoverCars strives to provide transparent policies and conditions for each rental offer. Important details such as included mileage, insurance coverage, fuel policies, and additional fees are clearly stated during the booking process. It is important for customers to review and understand these terms before confirming a reservation.

Customer Support: DiscoverCars has customer support services to assist users throughout the rental process. They provide support via email, phone, or online chat to address any inquiries, changes, or issues that may arise before, during, or after the rental period.

Reviews and Ratings: DiscoverCars incorporates customer reviews and ratings into their platform, allowing users to evaluate the reputation and experiences of different rental companies. This feature can help customers make more informed decisions when choosing a rental car provider.
Obtaining a Japanese driver's license or renting a car in Japan offers individuals a range of advantages and opportunities. Renting a car provides flexibility, convenience, and efficient transportation, allowing travelers to explore at their own pace and reach remote destinations with ease. It offers a personalized travel experience, enabling cultural immersion and the discovery of off-the-beaten-path gems. Additionally, having a rental car is particularly beneficial in areas with limited public transportation options and facilitates accessibility for those with specific mobility needs or carrying heavy luggage. Whether obtaining a Japanese driver's license or opting for a rental car, individuals can enjoy the perks of exploring Japan's diverse landscapes and immersing themselves in its unique culture.
Feature photo By takahiro taguchi on Unsplash
PIN THIS FOR LATER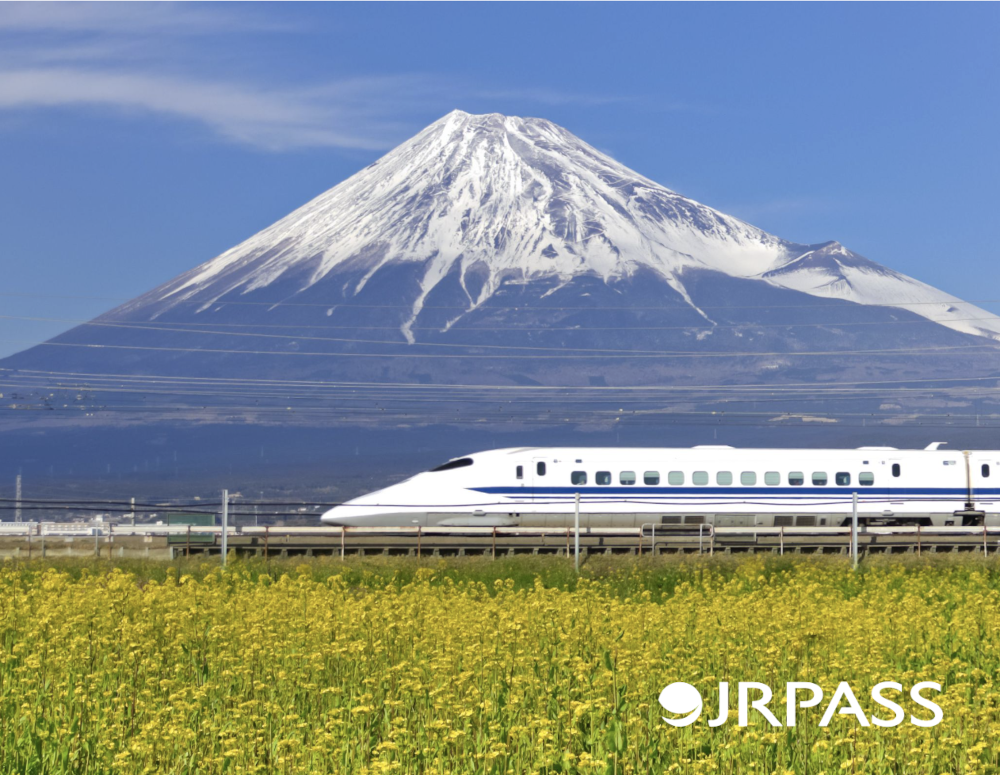 More from our blog…