Fukuoka is known for being one of the largest cities in Japan and the second-largest port which has been a hub of international commerce for a long time. With its rich history, it has fascinated people for years. Originally composed of two different cities, Fukuoka, on the west side of the river, was the lordly city while Hakata was on the east. They merged in 1889 and took the name of Fukuoka. Besides having an intense and rich history, the town also has some food specialties you shouldn't miss during your visit.
Motsunabe
Let's start with a very typical dish from Fukuoka. Motsu is a short term used to define internal organs and, as you might already know, nabe is a hot pot. Therefore, it's simply a hotpot made with organs, usually pork and beef, and vegetables.
As said before, Fukuoka is a city with a long history, and Motsunabe is also part of it. This special dish appeared for the first time during World War II, at that time people were very poor and didn't have much to eat. Korean workers first cooked it with soy sauce and the recipe improved over time. Today, locals usually use miso or soy sauce based with garlic and hot peppers.
Nagahama Ramen
Originally from the Nagahama area in Fukuoka city, this dish is also a must try especially if you're a ramen lover. It is a tonkatsu-based soup with very thin noodles that can be cooked quickly. Once the favorite dish of local fishermen who were working at the port, you can even choose the stiffness of noodles and get a second serving of noodles. It can easily be found in most restaurants and also yatai, traditional street food stalls!
Yatai Restaurant

Not a specific dish to try this time but more like an unforgettable experience to enjoy once the sun falls down. Another famous thing Fukuoka is known for is definitely these small restaurants called yatai, there are almost 100 of them around the Tenjin station area. Originally, these small street food restaurants opened at the end of World War II to feed the starving population under US occupation. Unfortunately, with the first Olympic Games since World War II in 1964, the Japanese government tried to suppress these restaurants which, according to them, give a noisy and unhygienic vibe. And in 1995, a law stated that owners can pass their business only to their birth line. Today, yatai have become very rare, with the large majority being located solely in Fukuoka.
You can find multiple kinds of food and taste Fukuoka's traditional dishes, such as the previously mentioned Nagahama ramen or Tonkotsu ramen, tempura, oden, okonomiyaki, yakitori, gyoza, to name a few. And more importantly, enjoy the warm atmosphere and interact with locals!
Seafood and Mentaiko

Seafood related dishes, especially sushi, are widely known around the world but there are so many other ways to enjoy products from the sea. In Fukuoka, being a port city, locals can enjoy fresh seafood every day and have mastered the art of cooking it.
One traditional ingredient in Fukuoka is definitely Mentaiko and Karashi Mentaiko. A kind of pollock roe, Mentaiko is marinated in spices, and Karashi Mentaiko is the spiciest version seasoned with red chili and pepper. It can be eaten raw or cooked according to your taste. Besides this great dish, it is easy to taste a large range of fish, shellfish, and seaweeds. Take a walk to some fish markets such as Nagahama fish market or Yanagibashii Rengo.
Hakata Torimon

Let's finish this food itinerary with some sweets. Hakata Torimon is a famous sweet that can be a perfect present or souvenir from Fukuoka. It is basically a manju, a small round cake filled with red beans and coated with wheat or rice like mochi. However, a manju is typically more like a cake, while the mochi texture is more elastic. Each region has its own, and Fukuoka's is filled with butter and white beans instead of the traditional red bean paste. You can find it in every station; it is the region's most famous omiyage!

While enjoying your food, feel free to try some local sake as well. Fukuoka has a lot of breweries and some have been producing sake since 1673! From hotpot, and seafood to some sweets, Fukuoka has many tastes and different dishes to offer to visitors. With a welcoming and warm atmosphere, it is pleasant to enjoy food and connect with locals on the culture and history of the area.
Feature image by SUPERIDOL on Unsplash
Traveling to Shizuoka and looking for things to do? Book your personal travel consulting call with one of our local experts to receive great tips!
PIN FOR THIS LATER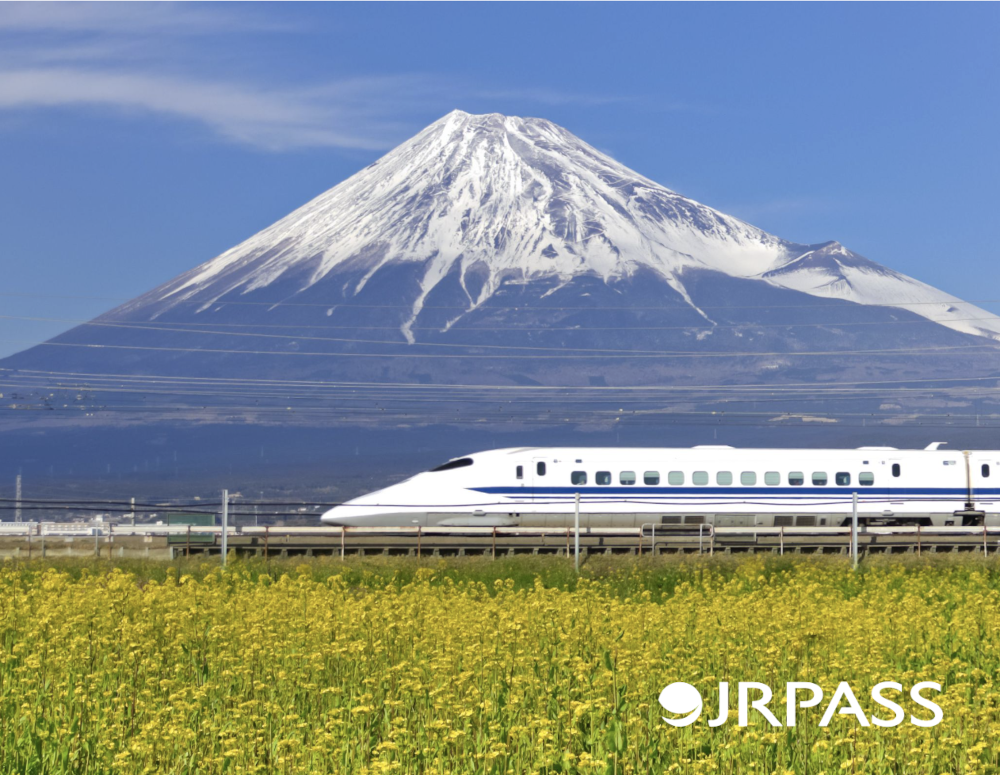 More from our blog…