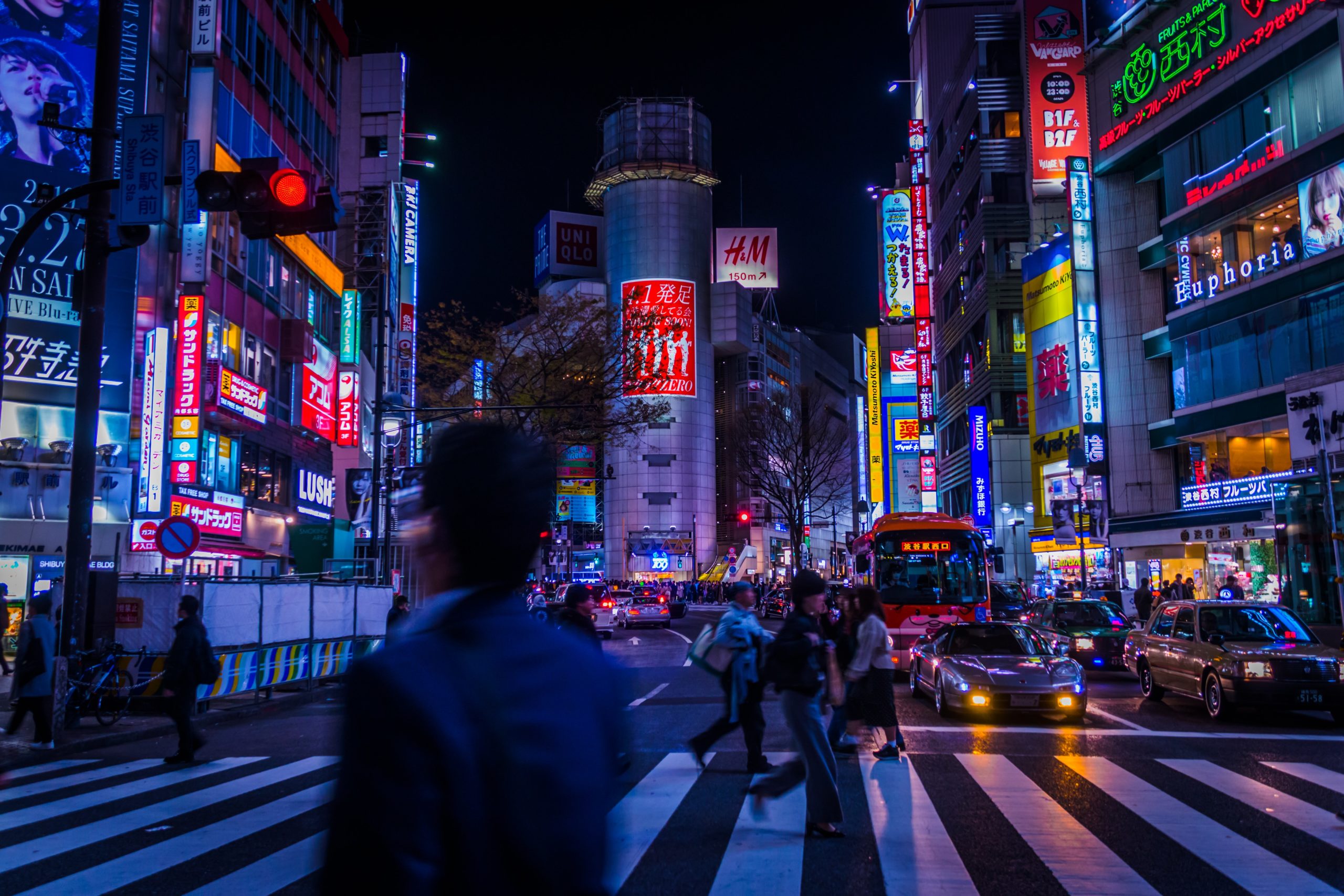 Japan, a fascinating country with an endless number of things to experience. With so many options to choose from, you can travel to Japan over and over again without getting bored.
If you are on the way to turning 40, what better way to celebrate the coming of another landmark in your life than by visiting some of the most beautiful places and joining some unique experiences in Japan?
As travelers in our 30's, we learned that at some point we need to unplug from our busy lives and treat ourselves. We also realized that it's important to slow down without filling our trip with tons of activities as if we were still looking at our appointment scheduling app. This does not mean sitting all day admiring the landscape or going to bed early but enjoying our new adventures and nightlife with full awareness of what can make us feel good and relaxed.
So, what are you waiting for?
Grab your travel planner and make your next trip to Japan unforgettable.
1. Hike Mount Koya and enjoy your stay at a temple
The sacred Koyasan (or Mount Koya) is one of the most famous pilgrimage destinations in Japan and the best place to experience an overnight stay in a temple. By staying in a temple you can experience a monk's lifestyle, eat vegetarian cuisine, and take part in the morning's religious functions.
The main path to Koyasan is the Choishi Michi trail, a roughly 24km long hiking course. This course can be shortened by starting the hike from different stations or by using a cable car. If you are looking for a bit of adventure, put on that pair of trekking shoes that have been stored for too long in your basement, and set off for Koyasan.
2. Visit Kyoto and its sake brewery district
Kyoto is the old capital of Japan and certainly a very fascinating place. Not everyone knows that this stunning city, besides being very famous for its temples and Geisha, also has an important production of sake.
The district of Fushimi boasts about 20 breweries that produce some of the best sake in the world! Thanks to the quality of the water and a long history in the production of this sacred rice wine, Fushimi is the best place to have a cup (or more) of sake.
3. Matcha grinding experience
There's nothing more exciting than learning new things while traveling, so why not try to brew a perfect cup of matcha green tea from scratch? Matcha green tea is a special variety of tea that comes in powder form and has a very intense green color.
Matcha is full of antioxidants, amino acids, vitamins, and minerals that bring lots of health benefits. There are many places in Japan where you can enjoy a cup of matcha but did you know that in some places you can also experience the leaf grinding process and learn how to brew the ultimate cup? Not sure how to do it? Join our Matcha Green Tea Walking Tour in Uji for a cultural experience like nowhere else in the world.
4. Visit an onsen town
During my years living here in Japan, I've been lucky enough to visit many onsen (hot spring) villages but Kusatsu Onsen has a special place in my heart. This hot spring town, located in Gunma, is among Japan's top three onsen resorts.
What makes Kusatsu very special is the high temperature of the water which has been cooled down for a long time following a ceremonial water-stirring technique called yumomi. The symbol of the town is the Yubatake, a water field with the function of cooling down large quantities of water from Kusatsu's mainspring.
Soak in the hot spring, stroll the town in a yukata (summer kimono), and don't miss the chance to watch and join the yumomi performance in the Netsu no Yu building.
5. Join a kintsugi class
Your favorite cup got broken? No worries, bring it with you on your next trip to Japan and give it a new life with the kintsugi technique. The kintsugi (repairing with gold) technique consists of connecting the fragments of a broken object using a mixture of lacquer and powdered gold (sometimes, silver).
In this technique, the broken pieces are welded with a thin layer of urushi lacquer, then covered with powdered gold and burnished with an agate stone. The philosophy behind this technique is not to hide the damage of the object and its imperfections, but to emphasize it.
Compared to the new object, the repaired one is more precious, both for the presence of gold and for its uniqueness. How about an old but new cup as a souvenir?
6. Visit Okinawa prefecture
Okinawa prefecture is a group of islands in the south of Japan with extraordinary nature and breathtaking views. It doesn't matter if you love hiking in the forest or prefer to relax on a sandy beach, there is something for everyone in this beautiful place!
With its magnificent blue waters and coral reefs, you can also enjoy snorkeling and swimming with tropical fish. In the mood for shopping? Take a stroll along the lively Kokusai Dori street and don't forget to try goya, a bitter melon that seems to be the secret of Japanese longevity.
7. Get yourself lost in the peaceful atmosphere of a Japanese garden
Japanese gardens are one of the greatest expressions of Japanese culture and philosophy. Influenced by Chinese culture first, and then developed over the centuries in different styles, all Japanese gardens are united by some natural elements. The presence of these elements (such as rocks and water) all lead to the same result: Harmony.
Among the most beautiful Japanese gardens, there's the Kenrokuen. Located in Kanazawa, also known as "The Little Kyoto", this garden incorporates a variety of gardening techniques from different periods.
Kenrokuen is a special place and it's beautiful in every season. Don't miss the chance to take a picture with the Kotoji stone lantern symbol of the garden.
8. Get off the beaten track and visit Shiga prefecture
Home of Japan's largest lake – Lake Biwa, Shiga prefecture is very close to Kyoto and Nara. Although the two neighboring cities are more famous than Shiga, the latter has nothing to envy the others.
In Shiga, you can visit many historical places such as shrines, castles, and ninja houses. My favorite spot? The small town of Hikone with its castle, and the cute hikonyan mascot.
Hikone Castle is designed as a national treasure and has a 400 year old structure that has been beautifully kept till now. Recommended seasons to visit Hikone are spring and autumn when the castle becomes even more stunning thanks to all the trees it is surrounded by.
9. Get entranced by Tokyo's vibrant nightlife
Tokyo is a city that embraces the modern and traditional aspects of Japanese culture and blends them in its distinct scenery. If during the day you can do many activities such as visiting temples, parks and museums, at night when the neon lights turn on, Tokyo becomes a different place.
From the neighborhood of Roppongi to Shibuya with its scramble square to the alleys of Golden Gai and then through Ginza, there are plenty of things to do. Try some local food and sake at an izakaya (Japanese bar), party it up at a nightclub or enjoy a drink in a fancy bar.
Worried about missing the last train? Rent a karaoke box and sing with your friends till sunrise or till the first train.
10. Visit Nikko
You can't go to Japan and miss the opportunity to visit a Unesco site. There are more than 20 Unesco sites in Japan but one of the closest to Tokyo, about 140 km away, is Nikko.
Although small, Nikko's importance is to be found in its temples, declared a World Heritage Site by Unesco in 1999, immersed in the Nikko Natural Park. If you love nature and would like to escape for a while from the lively Tokyo, Nikko is the perfect destination.
You won't be disappointed by the park's waterfalls, mountains, and all the beautiful things that this historical city has to offer.
These are just a few suggestions of all the things you can do to make your trip to Japan memorable. We at Arigato Travel can't wait to show you around Japan as soon as the border is open to tourists again!
So stay tuned for more info and see you soon!
Get great tips from local experts for your next trip to Japan thanks to our Personal Travel Consulting call service!
Feature Photo by Koukichi Takahashi on Unsplash
PIN THIS FOR LATER
More from our blog…