So you've arrived in Tokyo and you're excited to get to explore the city, but you check your weather app and it's going to rain all week. No need to fret, there's a plethora of fun activities to do in Tokyo when it rains. Take a look at our recommendations below!
Explore Japanese History at a Museum
Immerse yourself in the culture and history of Japan by visiting the Tokyo National Museum. The Tokyo National Museum is an art museum that was established in 1872, making it the oldest national museum in Japan. It is home to 89 National Treasures and houses extensive Buddhist and Silk Road art. It is also one of the largest art museums in the world, so you know you can spend hours there!
If you want to experience what it would be like to walk the streets of ancient Tokyo, then try the Fukagawa Edo Museum. The museum includes a replica of life in the Fukagawa area during the Edo period (1830-1844). You will get to tour and enter a variety of homes and enjoy a full 4D experience with sounds as well.
If you're staying in Tokyo, you will quickly become familiar with the Tokyo metro system, so why not gain a deeper knowledge of it at the Tokyo Metro Museum? An especially family-friendly option, the Tokyo Metro Museum features real train cars and a simulation of being a train conductor.
Splurge and go Shopping
Are you shopping for souvenirs for friends and family back home? Conveniently connected to Tokyo Station, the Yaesu Shopping Mall is a sprawling shopping center located underground. The mall is one of the largest underground subway malls in Japan and has roughly 180 shops, restaurants, and cafes.
You could also spend time at a Tokyo department store. The prominent Shibuya 109 or department chains like PARCO offer floors upon floors of shopping, as well as cafes and restaurants. Shibuya 109 is a haven for youth fashion and accessories, filled with unique Japanese boutiques. PARCO is a department store chain that has everything–a theater, restaurants and cafes, and luxury clothing stores. The PARCO in Shibuya also has a Nintendo store and a Pokemon center.
Read at Japanese Libraries and Bookstores
If rainy days make you want to stay indoors with a good book, then consider these options in Tokyo: Toyo Bunko is the largest library for Asian Studies. It has nearly 1 million books that have had immense importance in preserving Asian history and culture.
Daikanyama T-Site is one of the largest bookstores in the world. Even if you're not much of a bookworm, Daikanyama T-Site is still a great rainy-day option, having won awards for its unique design at the World Architecture Festival in 2013. There is also an ample selection of books in English. The site houses the luxurious Anjin lounge on the second floor of the building. Complete with desks and comfortable chairs, you can spend time perusing books you plan on buying or even sip delicious cocktails.
Game away at an Arcade
For all the gamers, Tokyo is a hub for thrilling arcade games and claw machines. With enough coins, you might also be able to bring home some fantastic prizes!
Natsuge Museum is a small homely arcade that provides a serious wave of nostalgia for many gamers. In fact, "natsuge" is derived from "natsukashii" which means nostalgic in Japanese. The interior and machines have a truly 80s/90s "blast-to-the-past" feel that makes for a great experience and memorable pictures.
Mikado In Takadanobaba is another phenomenal option for retro games. This arcade has all the SEGA, Namco, and Capcom classics you could want, such as Daytona USA and Crazy Taxi. They even have pinball machines which have become a rare sight everywhere else. As an added bonus, if you're looking to avoid the chaos of Akihabara whilst still enjoying high-quality games, then Mikado is the perfect place for you.
For larger arcades, try HEY (Hirose Entertainment Yard) Taito. This 5 story building hosts plenty of entertainment options on each level, from claw machines to good-old Tekken and Street Fighter games.
There are game centers everywhere in Tokyo so you can visit anytime. The main game centers include Taito Station, SEGA, and as we'll see next, GiGO.
GiGO Akihabara 1 is another giant multi-story arcade that you can spend a whole day in. You might recognize it as one of the iconic red buildings that appear in pictures of Akihabara. There are a number of GiGO Akihabara buildings in Tokyo. In fact, GiGO Akihabara 1, 3, and 5 are all located in close proximity to each other. So you can spend time in each!
If you want to enjoy arcade games, bowling, darts, crane games, and medal games all at once, then try out Round One in Ikebukuro. With 24-hour access and a bunch to do, you'll be spending more than one round of gaming here! This gaming center is ideal for having a blast with friends and family.
Bring out Your Inner Chef With Cooking Classes
Having recently done a sushi-making experience myself, cooking classes are a great indoor activity that can expand your knowledge of Japanese food, and it's a wonderful way to get connected to Japanese culture for any foodie visiting Tokyo. At Asakusa Guraku Taiyaki, you can learn how to make the iconic traditional snack Taiyaki. Learn more about Taiyaki from our blog post here!
Challenge Your Brain with Some Origami
If you're an artsy person or just want to find a deeper way to connect with Japanese culture, then consider learning about origami at an origami art museum. Origami Kaikan is located in Tokyo and there is no admissions fee to see the stunning art on display. You can sign up for workshops to learn origami, meet master artists, and shop at the gift shop. You can also learn how it is not just the paper folding that makes the tradition unique, but it is also the work of Japanese paper dyers. You can enter the workshop to see the dyers at work!
Go cafe hopping
Of course, this list would not be complete without mentioning the vast selection of cafes that are in Tokyo. Luckily, we have compiled a nice Tokyo Cafe Roundup in a previous blog post here. The roundup mentions latte art at Reissue and the ever-famous Starbucks Reserve Roastery. You can see the unique interior design and drink tasty beverages at this mega roastery. Perhaps it will be less crowded when it's rainy!
Take a Spa day in Tokyo
If you're ready to chill out and relax on a rainy day, then consider going to a Japanese bathhouse. Thermae Yu is a public bath with stone saunas, hot spring baths, beauty salons, scrub massages, and a lounge with a cafe, bar, and restaurant. The spa takes up several stories so you know you can really relax here!
Hopefully, this guide has shown you all of the possibilities that rainy days in Tokyo bring! So don't feel disappointed when you see the rain symbol on your weather app, get your umbrella and try out some of these activities.
Feature photo Credits – Alex Block on Unsplash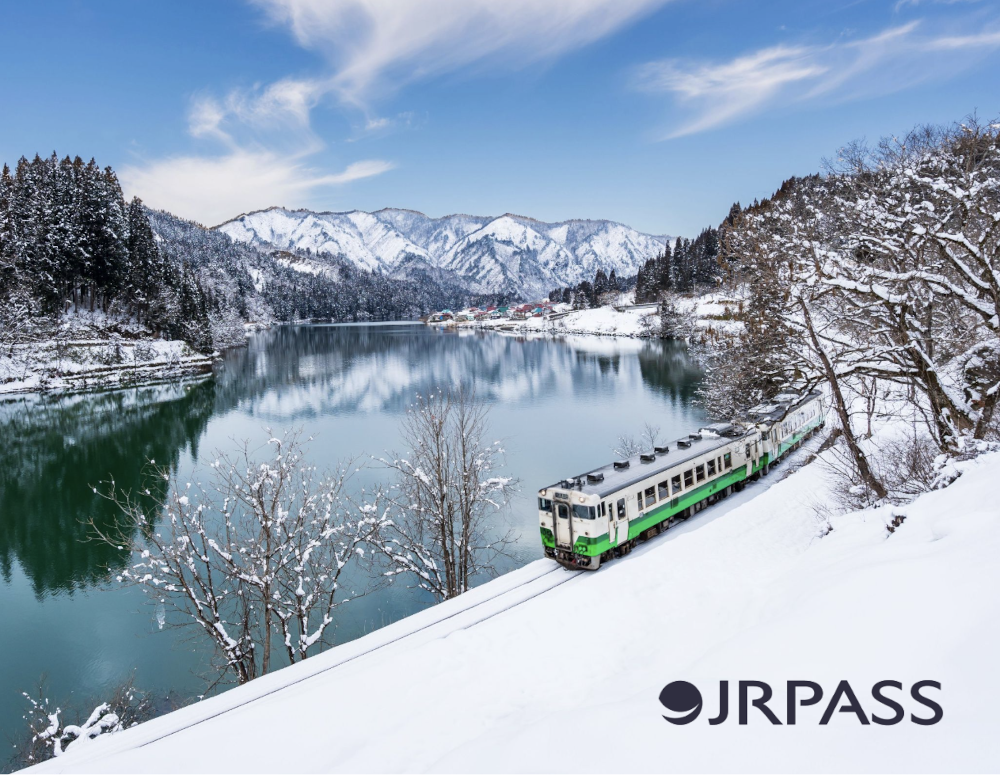 More from our blog…