Japan, Land of the Rising Sun
Japan is a fascinating and unique country and visitors are always impressed by the quality of services, food, and much more. You may have already become familiar with Japanese values through movies, documentaries or Japanese animations (such as honor, education, politeness, punctuality, and modesty). These principles are firmly anchored in Japanese society. Since it is very codified, Japan has been able to strongly present its traditions on a global scale due to their cultural impact, and these traditions affect people wishing to visit the country in a particular way.
Omotenashi (おもてなし), The art of hospitality
Hospitality is defined as generosity, benevolence, and cordiality in the way of welcoming and treating one's guests.
Omotenashi (hospitality in Japanese), goes far beyond that. Excellence remains a quality of Japan and omotenashi is not just about welcoming you well. It's about taking the other person into consideration without expecting anything in return, as well as establishing an atmosphere of trust, relaxation, and respect without being too intrusive. On your trip to Japan, you can get a deeper insight into this unique hospitality at cultural experiences such as Sado (茶道 = tea ceremony), ryokan (旅館 = traditional Japanese inn), and kaiseki (懐石 = Japanese banquet).
The other keyword is "anticipation": Japanese people will anticipate your needs or desires by being altruistic and acting on them.
Cleanliness
"A pure spirit must reside in a clean body," this sentiment is expressed deeply everywhere in Japanese culture. Anchored by Shintoism, which is closer to a life philosophy than a religion, Japanese people strongly value the notion of purification. No Japanese person follows religion in a dogmatic way, but the rites remain naturally present in the daily life.
At the end of the school day, all students participate in osoji (大掃除, cleaning). They sweep classrooms and hallways, empty trash cans, clean toilets, clean chalkboards and chalk erasers, and pick up trash on the school grounds. As another example, at world or national sporting events, you will see Japanese fans or participants cleaning up after themselves, even if they are not the source of the trash.
Garbage cans are relatively rare, which tends to confuse tourists. Despite the rarity of garbag cans, the streets and public areas are remarkably clean. Firstly, Japanese people usually carry their waste with them because they consider themselves responsible for it as soon as they consume a product. Of course, perfection does not exist, and you may see some trash on the ground, in parks and so on. But in most of the country, you will see that the streets are very clean and that the smallest piece of garbage is carefully thrown away and the area cleaned.
Surprising things
Food
In Japan, there are some surprising things that are unique to the country. One that you'll surely come across while walking around is the "samples" that restaurants that display in their windows to present the menu. They are actually fake, plastic replicas of dishes that are meant to give you an idea of their size and what they look like. In fact, the dishes are incredibly well-imitated down to the smallest detail and make the passer-bys want to come in. They can also help to avoid unpleasant surprises when ordering.
It is also common for Japanese people put their phone on the table or their bag on the seat to reserve their place when they order at the counter in a cafe or a restaurant–something that would be unheard of in other cultures. Don't be surprised, it's totally safe.
Another point that might surprise you is that Japanese people make noise while eating noodles. Since the food cools down faster in the mouth, it is easier to eat. Don't be embarrassed to do the same, it is natural in Japan and a sign that you like the meal that is being served.
Taxis
Contrasting a lot of other countries, cab drivers will automatically open and close your door using remote controls, providing a more pleasant customer experience. This technology, which often surprises first-time visitors to Japan, is intended to reduce the need for cab drivers to constantly get out of their vehicles.
Toilets
Japanese toilets, called "washlets", are equipped with a set of high-tech functions, with various water jets, water temperature controls (some even include a drying function), and even sounds that cover the noise. Although they can be confusing at first, they can be easily handled if you learn the symbols or have some knowledge of Japanese.
In the street…
Japan is full of vending machines

自動販売機

(called "jido hanbaiki"). There are so many and and they're really popular, which has led to them becoming more and more diversified and multifunctional. These machines are convenient for everyday use. The most common ones you will come across are hot and cold drink machines, very convenient for the summer or winter season.


If you are a smoker there is something that you need to know: it is forbidden by law to smoke in the street. But don't worry, there are dedicated smoking areas outside with markings on the ground. However, contrary to foreign countries, what is surprising is that it's possible to smoke inside some bars or restaurants without the separation of smoking and non-smoking areas.
Punctuality
From childhood, people are made aware of the great importance of punctuality in Japan. In the workplace, many employees often arrive early to the office to avoid the possibility of being late. Punctuality in Japan is a result of the modernization of the country and the cultural norms instilled through the society's philosophy.
The first time you visit this country, you will be able to see this exemplary punctuality while taking the trains and subways. The train schedules are set to the second, and most often respected, including on the main lines and Shinkansen (bullet train). All railway staff are generally disciplined and conscientious and make a point of achieving near-perfection.
In addition, trains always stop within one centimeter of the marking on the ground about the car numbers on the platforms. If, by mistake, a train is found to have pulled up too far, it will back up to correct his position.
In any case, punctuality is an integral part of politeness and culture in Japan.
Respect
Through traditions and religious influences, the Japanese have developed a strong sense of how to live together. Children are taught to respect others and authority, which is a value strongly implanted in Japanese culture along with honor, duty and modesty. They are also respectful of laws, neighbors, and animals.
Japanese society is framed by many rules of life. You will see gestures of respect in everyday life like people lining up when waiting for the train, bus, subway and it would be respectful to the tradition to observe these practices when you will visit the country.
Even within the Japanese language is an important, codified gesture. There are different levels of politeness that you use depending on who you are talking to, and this is of crucial importance in any relationship. From childhood until entering the working world, a Japanese person is constantly learning these levels of politeness.
In Japan, to greet, apologize, or thank someone, the respectful thing to do is to make a slight bow. More than a mark of politeness or a way to say hello, it is a way to show respect to others. Also, depending on the hierarchy of the person being greeted, one bows more or less strongly. Unlike in the West, Japanese people don't kiss or shake hands. People avoid physical contact and keep a certain distance when they meet a stranger. Remember, politeness in Japan is an institution. By mastering the rules you will show your respect for the Japanese culture and avoid offending the locals.
In Japan, one is quickly shocked to see how everything must be in its place. Simply, there are things that are not done in places that aren't made for it. For example, it's very rare to see a Japanese person eating while walking in the street (however, they usually eat in front of convenience stores). The line between clean and dirty is physical. Waste has its own place and it is up to each person to take it there. However, is still a highly industrialized country, with the consequences that all developed countries experience.
Japan is not perfect but nuanced and contrasted. The different aspects of culture and spirituality make it a unique society that is sometimes stressful, but also peaceful and pleasant to live in.
Featured image credits: Andy Kelly on Unsplash
Make sure to book your local guide during the first days of your trip to Japan to learn more about customs and advice that will be useful for the rest of your stay!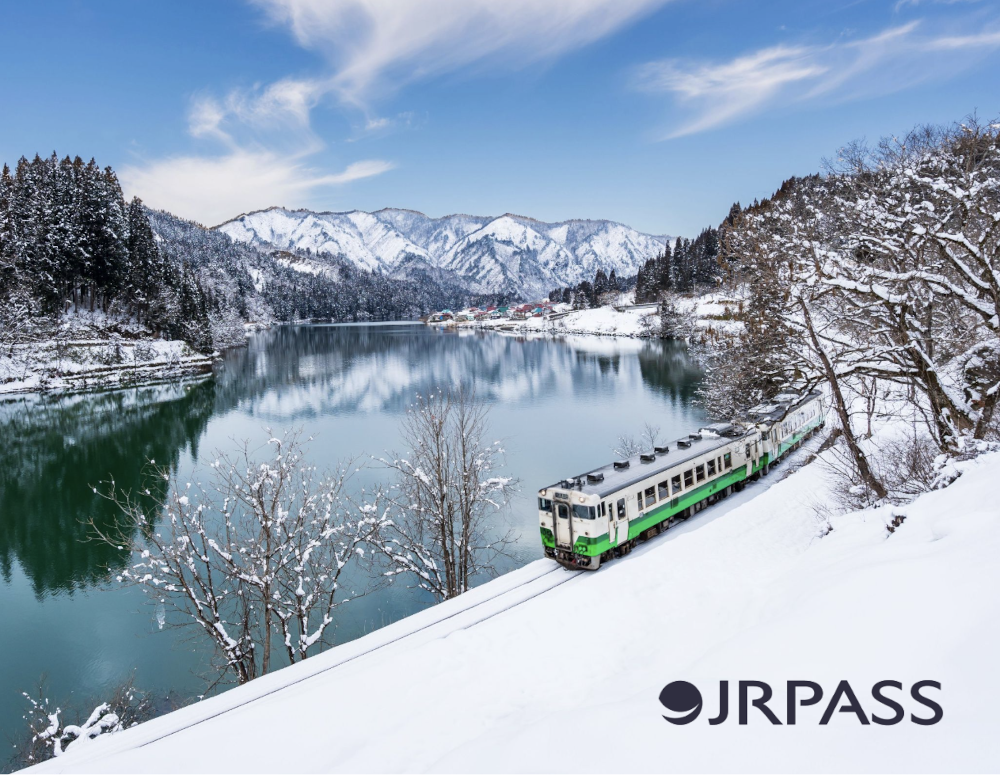 More from our blog…