In the summer, you'll probably be feeling the heat with the humid weather and may not want to add any extra heat to the kitchen whilst cooking. Then you will definitely be fancying cold foods and beverages to cool down your body.
According to surveys, more than 70 percent of people eat noodles at least once a week, and about 14 percent of all meals are noodles. Noodles are one of the most popular meals in Japan.
Japanese noodles are cooked for both hot and cold meals. Summer's favourites are cold ones that fill up your stomach easily leaving you refreshed and satisfied. You have a variety of choices and I am sure you will find one that best suits your tastes through reading this blog.
Various Japanese Cold Noodles
Soba
Soba is made of buckwheat flour and water. To make longer noodles, wheat flour is often added to the buckwheat flour. Ratios between buckwheat and flour differ, and Japanese soba is categorised if the buckwheat flour comprises 70 percent or more of the mix.
Different recipes of soba create various colours and textures of the popular Japanese noodle. Sarashina soba, Nagano's established noodle, is white with a smooth texture in the throat. But its aroma is unlike regular soba. Yabu soba is made of the sweet skin of fruits and has green colours in the noodle. Therefore it has the most soba texture and its sauce is richer than other ones. Sunaba soba was originally established in Osaka with a ratio of 80 percent of buckwheat flour and 20 percent of wheat flour. Therefore it's also called Ni-hachi soba in the Japanese language (Ni is two, hachi is eight). Its colour is dark and the texture is smooth both on the tongue and in the throat. This Ni-hachi soba is the majority of Japanese soba consumed.
Udon
Udon is another popular Japanese noodle, made of wheat flour by kneading with salt and water and then cutting. Its sticky, smooth and chewy textures are enjoyable and are the key feature of udon noodles.
Kagawa Prefecture in Shikoku Island is called Udon Prefecture, because the popular Japanese noodle has been long established there, and more people eat udon here than anywhere else. Kagawa's warm and less rainy climate is suitable to grow wheat, therefore the prefecture creates good udon with great ingredients. Kagawa's Sanuki Udon is very famous in Japan.
Somen
While diners enjoy the above two major noodles in both cold and hot, somen is more of a summer one, primarily cooked cold. The recipe for somen noodles is similar to udon (oil is used to stretch the base of the noodle), but the thickness is different from udon. Somen is thinner and its maximum diameter must be less than 1.3 millimetres as dried base.
As a thin noodle, it is easy to bite with a smooth texture. Diners will sense the coldness of the noodle and sauce from the thinness of somen.
Hiyamugi
Here is another favourite summer noodle. Hiyamugi is similar to somen, just made in a different maximum diameter (between 1.3 and 1.7 millimetres). Hiyamugi and somen are so similar, customers often get confused between the two products. To avoid confusion, some hiyamugi noodles are coloured pink, green, etc., while udon and somen are white.
Thicker than somen, hiyamugi is more chewy and you will feel like eating larger portions.
Cold Ramen
Ramen is probably the most famous and popular Japanese noodle for inbound tourists and expats. It is more common as a hot meal, but there are some cold meals too such as Hiyashi Chuka! You can find this dish in ramen restaurants during the Summer time and it's delicious!
To create a more chewy and deep texture compared to udon, somen or hiyamugi, bread flour is used instead of all-purpose flour. Also lye water is added to help with texture and colour.
Yakumi
What is Yakumi?
Like black pepper and chilli pepper with hot noodles, there are some flavours for cold ones too. They are called yakumi in the Japanese language. Yakumi adds aroma to meals, deepens textures, and increases nutritional value. It not only acts as a flavour, but also as a medicine.
In the Edo era (1603-1868), soba was served as cold noodles. At the time, storing foods in cold temperatures like the fridge nowadays was not introduced. Therefore soba was perishable and yakumi was added for detoxification. That's the origin of soba's yakumi. At the time, juice of grated Japanese radish was added to soba, and now there are various yakumi flavours.
Wide Range of Choices From Yakumi Flavours
Spring Onion
Spring onion has an authentic spicy flavour and is the key yakumi to deepen a noodle's flavour. It also eases physical tiredness, increases blood circulation and improves immune systems.
Wasabi
Wasabi has authentic spicy smells and aromas spread into foods. It increases appetite and improves the immune system. Wasabi is also an antibacterial yakumi.
Grated Radish
As mentioned above, grated radish was the first major yakumi for the soba noodle in its history. By adding grated radish to your favourite cold noodles, you will enjoy the meal with its smooth texture and feel refreshed.
Seaweed
Seaweed has been served in zaru noodle to distinguish between it and mori noodle (they are the names of noodle meals and have differences in between how they are served). Its mellow armour is matched with the noodle.
Pickled Plums (Umeboshi)
Umeboshi's sour texture complements refreshing cold noodles and increases appetites in the hot summer.
Ginger
Ginger also increases hot summer's appetites from its aroma. And like wasabi, it is antibacterial. Adding grated ginger into refreshing somen or hiyamugi will decrease summer fatigue.
And there are many more yakumi flavours to enjoy with cold noodles, such as sesame, macrophyll and yuzu (Japanese citrus). Why not create unique tastes from a variety of choices?
Cold noodles dishes
Zaru noodles
This is a basic noodle meal and is easy to cook. Simply boil the noodles you want, drain and cool them down with running water. Serve into a bowl or plate and add seaweed on top. The cold broth and yakumi flavours are served separately. Flavours are added into the soup and you just dip the noodles into the sauce.
This soup can be either cooked by yourself or purchased at a shop. Normally water needs to be added into purchased soup. The amount of water depends on the soup, so please make sure you check the label.
Cold Ramen – Hiyashi Chuka and Ramen Salad
Hiyashi chuka is a cold ramen with toppings and cold sauce, and is available at many ramen restaurants in the summer. You can also purchase the dish at convenience stores and supermarkets.
Popular toppings are sliced cucumbers, ham, fried eggs and tomatoes. Sauces are sweet soy sauce with a Japanese vinegar base or sesame based options.
Also in Hokkaido, ramen salad is a popular meal at izakayas. Lettuce, tomato, cucumber, and cooked chicken are the major toppings that make it similar to hiyashi chuka. People eat ramen salad with dressing, like any other normal cold salad.
Reishabu soba
Shabu shabu is one of the most popular Japanese pot dishes. Vegetables and meat (beef or pork) are cooked through boiling water in a pot. Diners dip the vegetables and the meat into the sauces provided.
Reishabu is the cold version of shabu shabu, and only beef or pork is cooked in a pot and then stored in a fridge to cool down. Cold soba with boiled meat, grated Japanese radish and some yakumi flavours creates reishabu soba. This cold noodle meal is served with cold soba soup at the bottom of the bowl. Radish is well matched with boiled beef or pork and soba, and creates refreshing flavours.
You will be enjoying cold noodles in the summer with the choices from the numerous options presented. Some dishes are available at restaurants. You can also buy cooked cold noodles at supermarkets and convenience stores, so you don't need to worry about cooking any by yourself.
By picking your favourite noodles, yakumi flavours and toppings, you can cook your own meal. The cold noodle dishes mentioned above are just some examples and there are many, many more meals to enjoy. And even more so, you can create a recipe for your own authentic cold noodles.
A wide range of choices in noodles, yakumi flavours and toppings makes having cold noodle meals so attractive. Let's have cold noodles in the hot summer and enjoy your meal!
Feature photo Credits: Masaaki Komori on Unsplash
PIN THIS FOR LATER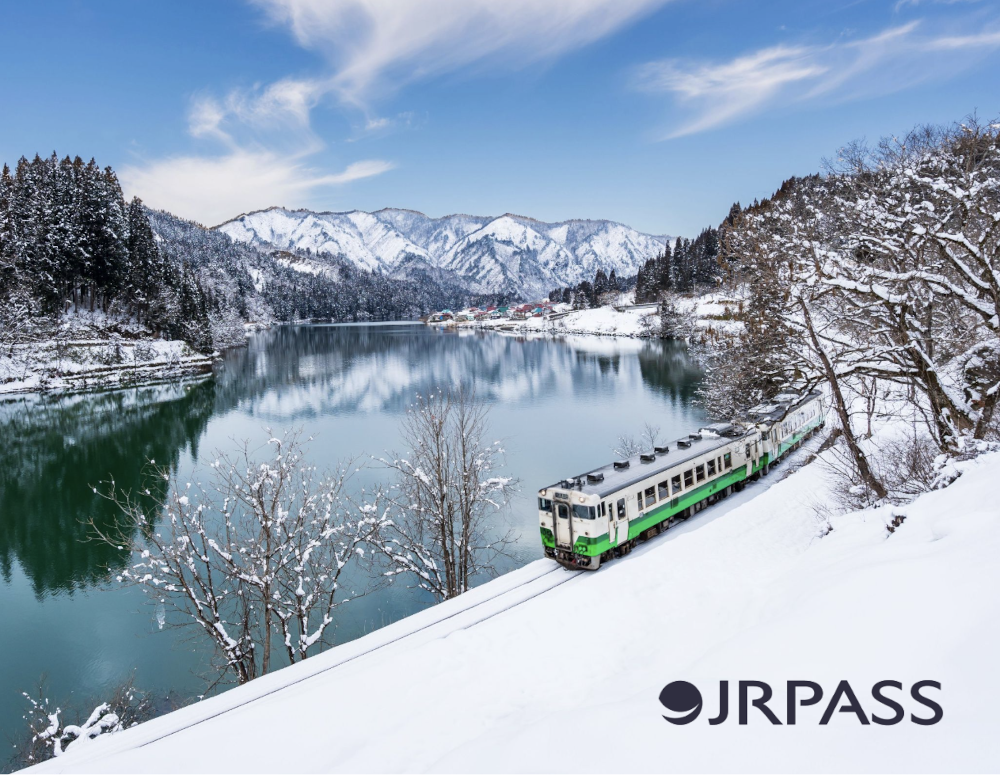 More from our blog…