Need a cold drink to refresh yourself in the summer heat? Or how about a warm can of corn soup to warm your hands in the middle of winter? What if you're hungry with no Japanese convenience store nearby? With an estimated 4 million vending machines in Japan still in operation, you won't have to worry about that with these machines selling anything from the usual drinks to unexpected items like katsu sandwiches, hot meals, and even ramen!
HISTORY
Japanese vending machines gained popularity in the 1950s but the first vending machine was actually a tobacco dispenser, invented in 1888 by Tawaraya Koshichi – a furniture designer and inventor. In 1904, he also created an automatic postage stamp vending machine, which is now known today as the oldest existing vending machine. Not only did it sell stamps and postcards, but it also served as a postal box.
When Japan started mass producing new 100 yen coins in the 1960s, vending machines became easier to use and more people started using them. In the 1970s, a vending machine only found in Japan was created by Pokka Sapporo and Sanden Retail systems: the 冷温式自動販売機 (hot and cold vending machine). This is the most common type of vending machine in Japan you'd see nowadays where both hot and cold drinks are dispensed – especially during the fall and winter season when the weather starts getting cold!
THE BASICS
The way you use a vending machine in Japan is pretty much the same as anywhere else: put some money in, choose your selection, and the machine gives it to you! Most vending machines only accept 5, 10, 50, and 100 yen coins, and 1000 yen bills. 1 yen coins, 5000 yen and 10,000 yen bills are usually not accepted. If you find yourself not carrying any cash, most of the vending machines (usually inside train stations) accept IC cards – reloadable cards that people in Japan usually use to pay for transportation.
So now that you know what you can use to pay when buying from a vending machine, what exactly can you buy? Of course, vending machines that dispense drinks are expected. Drinks available are usually water, tea, coffee, juices, and sports drinks like Pocari Sweat. When the weather gets cold, warm drinks are added to the selection so you can buy hot cocoa, hot coffee, and even a can of warm soup!
You may also find it intriguing that some vending machines look completely modern with touch screens that display what kind of drinks are available to buy!
Other things that you can buy from vending machines in Japan that may be surprising to visitors, but are completely normal to find in the streets are:
2. Alcohol
This may be surprising for some, but you can actually buy alcohol from vending machines! The number of alcohol vending machines may have lessened over the years but you can still find them in some areas, especially in big cities like Tokyo and Osaka. These vending machines usually sell different brands of Japanese beer, chuhai, Japanese sake, and even the famous Strong Zero!
2. Cigarettes
Since the first vending machine dispensed tobacco, it may not come as a surprise that cigarettes can be bought in vending machines as well. However, not anyone can buy from them – you would need to either use your ID to prove you are of age, or an IC type card called "TASPO" issued by the Tobacco Industry of Japan. People who apply for this card go through a strict process of age verification to prevent minors from buying cigarettes in these machines.
3. Snacks
Just like in other countries, there are vending machines for snacks as well! Just like these ones we found – you can buy biscuits, cup ramen, onigiri, and bread!
4. Ice Cream
Ice cream lovers would be happy to know that there are vending machines for ice cream too! Glico's Seventeen Ice Cream is one of the more popular ice cream brands that sell their products in these machines with a variety of options and flavors!
5. Coffee
While canned coffees, iced or hot, are sold in normal vending machines, once in a while you would encounter these types of coffee vending machines! Unlike the ones you can buy from drink vending machines, these ones serve coffee in a cup! They have more options to choose from like different types of espresso blends, café latte, cocoa, and even tea – iced or hot. You can even customize the amount of sugar, milk, and water you want to put in.
THE UNUSUAL
The best part of the vending machines in Japan is the variety of products you can buy from them – aside from the usual ones! Sometimes, it does feel like finding a treasure just because of how unique these vending machines are, and how unusual it is to come across a vending machine that is quite different from others. Take a look at some of these unique vending machines we came across in Japan!
1. Noodles
For a country that has some of the best noodles, you may want to go on a ramen tour through a vending machine! These noodle vending machines in Japan offer a variety of options like curry udon, yakiniku udon, mazesoba, tsukesoba, chashu ramen, and even gatsuri-style ramen! If you're unfamiliar with the gatsuri-style, it's basically ramen with an overload of toppings.
2. International Cuisine
Japanese food is not the only thing you can find in these vending machines! Just like these ones we found, you can buy pasta, pizza, and sausages! The vending machine on the left sells food from Hawaii, France, and Spain! You can choose from the loco moco, huli huli chicken, coq au vin, or paella!
3. Meat
If you're a meat lover, you'll definitely love these vending machines that sell meat cuts. One sells a variety of cuts from roast pork, skirt steak, beef tongue, or offal. They even have a gacha option if you're feeling a little adventurous! If you find yourself in Sendai, try to be on the lookout for the vending machine that sells their specialty, beef tongue!
4. Katsu Sandwiches
Katsu sandwiches are one of the best snacks you can buy in Japan – and you can get it from a vending machine! These vending machines even give you the option of what type of katsu you like – they have minced katsu, pork katsu, egg katsu, and even fried fish katsu!
5. Bento and Nabe
Unagi is one of those dishes that you should definitely not miss when in Japan – and you can buy a bento of it from a vending machine! What's even more amazing is that the bento from this particular vending machine uses rice from one of the best farmlands in Japan – Saga Prefecture!
Another dish you can buy from a vending machine is nabe or hotpot! This is especially perfect during the colder months and what we love about this is that you can buy the soup and ingredients from here already – saving you a trip to the grocery store.
6. Momiji Manju
Did you know you could buy Hiroshima's momiji manju through a vending machine too? These red bean-filled traditional cakes are sure to satiate your sweet tooth while walking around the streets of Japan!
7. Desserts
Of course when there's vending machines for meals, there's definitely going to be vending machines for desserts – just like these two vending machines we saw! This ice cream vending machine sells a special kind of ice cream from Ishigaki, Okinawa. But if you're more of a pastry lover, you'll be glad to know that Japan has a vending machine for cakes as well. You can choose from Mont Blanc, Berry Tart, Tiramisu, and even Orange Chocolate cake!
8. Gachapon

A truly unique type of vending machine in Japan is the gachapon or toy vending machine! These machines contain a myriad of toys, mini-accessories, and weird knick knacks that you're sure to find a unique souvenir to bring home!
Gachapon, probably more than any type of vending machine, is everywhere in Japan – in groceries, airports, malls, shops, and restaurants! There are even shops solely dedicated to these toy vending machines such as the Akihabara Gachapon Hall, known for having the biggest range of gachapon machines.
This is just a peek of what type of vending machines you can find in Japan and you just have to come here to discover more! We've heard of vending machines that sell sriracha bottles, French food, dashi stock, eggs, and more! Finding these machines is like going on a treasure hunt and is a fun activity to do when in Japan. So when you come to visit, make sure to keep your eyes peeled for any unique vending machines!
Join our food tours in Japan to learn more about Japanese culture and local stories from local experts!
Feature photo credits: Pixabay
PIN THIS FOR LATER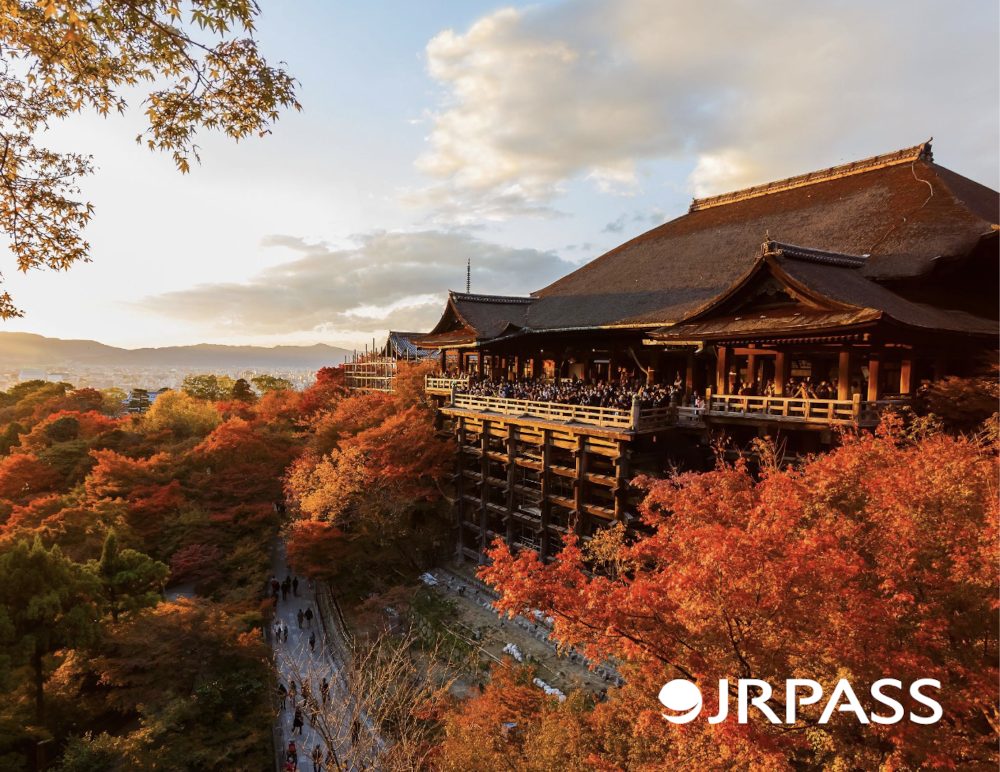 More from our blog…