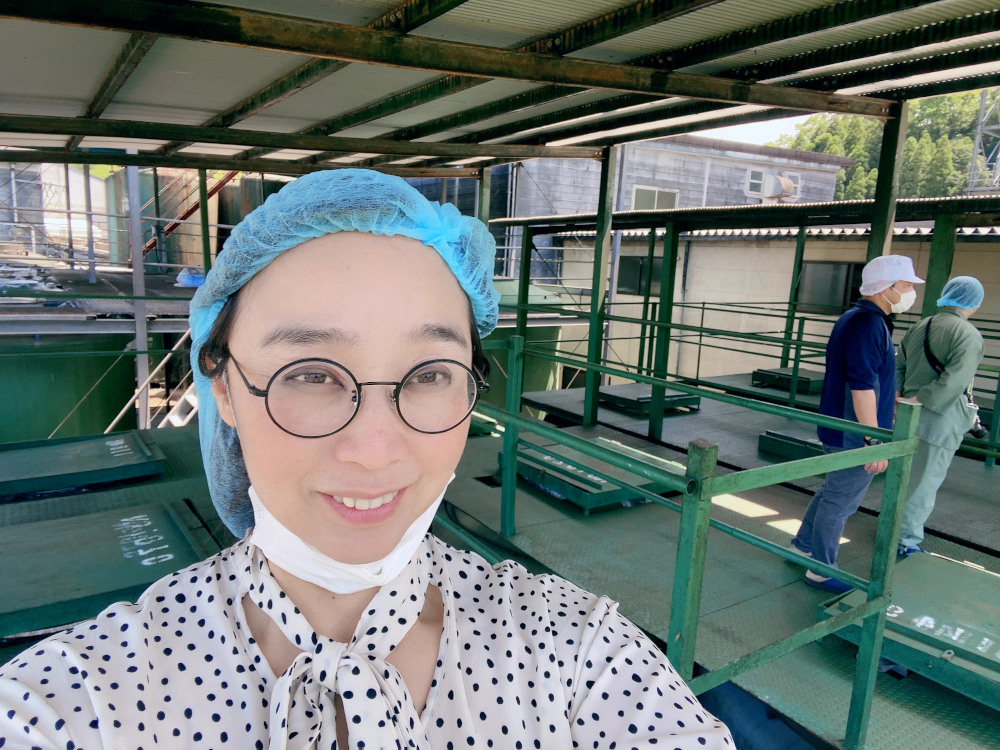 Today, we're excited to introduce you to Kaori Koumatsu-san, a Japanese Sake Expert located in Oita Prefecture. Although the northern and cooler parts of Japan are well-known for their Nihonshu (Japanese fermented rice wine), Oita is a great place to visit and has breweries that produce high-quality sakes that should not be missed!
Hi Kaori san, thank you for your time today! Could you please introduce yourself and share a bit about yourself?
I was born and raised in Beppu, Japan, the hot springs epicenter of Japan. As a result, I have a passion for nature, the sea, and the beautiful port town where I live. This relaxed life doesn't mean that I am not constantly on the move! As a certified sake exporter and sake educator, my fascination with Japan's revered elixir is not only important to the cultural heritage and history of the country but also in the world of microorganisms, the living koji at the heart of sake. As the founder and CEO of Taishi Co., Ltd, my mission is to preserve and create a revolution in the art of sake.
As mentioned in the introduction, you are a Sake Expert. How did you get interested in Japanese sake and when did you think about making this your job? Do you have any sake-related diplomas or certificates?
I was actually almost a complete novice when it came to Sake, I never drank it before I started with my Sake export business. In fact, I learned Sake through my job experience, visiting many breweries, and talking to the master Toji (chief brewer). Living in the local prefecture, I started to help local breweries to export Sake using my past trading experience. Since then, I've been totally fascinated with Sake and its cultural meaning, and as I soaked in everything I could about Sake, it taught me so many profound things. For example, I've developed an idea of the best direction we should take in the future, the fact that Sake is an important communication tool of our planet, and it has strongly influenced the way in which I work.
Here are the Sake-related diplomas that I have: Sake Diploma, SSA Sake educator, and JSA Sake educator from the National Research Institute of Brewing Sake.
Can you please tell our readers more about your company "Taishi"? When did you start and what was your goal at the beginning?
I started Taishi Co., Ltd in 2015 with the intention and purpose of exporting Japanese tea at first, and we added the Sake export business afterward. I was encouraged by my overseas buyers and learned from them the value of both Sake and Japanese tea.
My goal with exporting Sake was to help local small breweries' business even before the covid pandemic since on average 3 breweries were closing their business every month. Our Japanese traditional drinks are so valuable and so close to nature, so I want to ensure that their messages can be spread as much as possible and that the cultural heritage of Sake does not die out any time soon.
What are your main tasks/ goals now?
Sake is a very quiet product but has a lot of good messages for us. For example, Sake was originally made for gods, as a token of appreciation for the harvest. Since our image of gods is that they encompass all of nature, then humans are to appreciate those gods through the gift of sake. As a result of this way of thinking, Sake has become an earth-conscious raw product that contains lots of living microorganisms. I would like to convey the message that Sake products are to be celebrated, not only sold. Consequently, I want consumers to have their eyes opened to those more traditional craft products that the environment helps to sustain its constant production. Some consumers still expect Sake to be the same taste every year, but every year, we have different natural conditions, so I hope the consumer can become more conscious about every year's subtle differences and what is going on with our planet.
You not only export Nihonshu but also Shochu and plum wine. Which is the most popular overseas according to your experience?
Japanese whisky is the biggest demand, and interestingly fruits liqueur is also quite popular.
At Arigato Japan, we obviously love food! Can you share some favorite food/Sake pairings?
If people are not good with raw fish or Sushi, Sake is an incredible helper to make the taste of fish more palatable! Please order Sake when you have fish or oysters. Sake can be drunk in any form, so you can add soda water or serve it warmed or chilled.
Last but not least, you mentioned you were also able to deliver quality Matcha. Can you please tell us a bit more about that?
Yes, the middle of Kyushu where I live has quite complicated geography, many small foggy mountains, and a stream of rivers. These elements contribute to a delicious taste for the tea leaves, and we also have an authentic shadow tea-growing tradition, which is good for excellent Gyokuro and Matcha leaves. Especially in the Yame region, we have the best Matcha and Gyokuro tea. We have deeper green tea in Kyushu, as well as a traditional pan-fried type of Tamaryoku tea. We have a lot of tea adventures.
Is there anything else you'd like to add or perhaps a message for our readers?
We have so much interesting food heritage in Kyushu which you have not discovered yet. I would like to help Arigato Travel and the readers discover more!
Follow Kaori san and her company on:
Website: taishijapan.com
Facebook: @Taishin
Youtube: youtube.com/channel/UCRyHaqg7Z55CtYp-gNN1AnQ
PIN THIS FOR LATER
More from our blog…