Haga Farm and Glamping is a resort in Tochigi that offers a 'Totonou experience' – based on the four R's of relaxation, rest, recreation and retreat – to bring people complete recovery and rest in their idyllic 350,000 square meter forest location. Today, we have had the opportunity to interview them and would like to tell you more!
Could you please introduce yourself and tell the readers a little about Haga Farm and Glamping?
My name is Thom Zaleski (USA) and I've been working with Reiwa Golf Resort at Haga Farm & Glamping and Murasakizuka Golf Club since February of 2021. A Hotelier by trade working in city hotels and resorts, it's a unique opportunity to bring my experience working at luxury hotel properties to this wonderful golf and glamping resort here in rural Tochigi.
Japan contains many beautiful and scenic areas – what does Tochigi have to offer to appeal to visitors who may not be familiar with the prefecture?
Tochigi is home to UNESCO World Heritage sites of Nikko as well as the forests of Nasu with its many hot springs, hiking and ski lodges. It also features historical places such as Mashiko, famous for its kiln-baked pottery and the beautiful Saimyoji Temple, as well as its many agricultural delicacies such as Nasu Wagyu, Tochiotome strawberries, Nikkori pears, artisanal cheeses, and microbrews. For bike racing enthusiasts, Motegi is home to the Japan Grand Prix and if you're into golf, Tochigi boasts over 125 world-class golf courses making it one of the highest course per capita prefectures in the nation. All these destinations and activities are within easy driving distance from our resort.
Where did your inspiration to open a 'glamping' resort in Japan come from? Especially one so rooted in the ideals of relaxation.
Actually, the glamping concept came as an extension of our golf resort accommodation inventory. Demand for our hotel and villa accommodations at the golf course can be quite high and the under utilized space over at the race horse training center a short drive away offered an ideal accommodation alternative for our golfers. Since then, glamping has become popular in its own right, and having a large space right in the middle of a throughbred training facility in a forested area offers our guests a unique opportunity to experience a relaxing and peaceful environment in a secluded location. Currently, only a small percentage of our glamping guests are actually golfers but all guests have access to the natural hot springs at the golf course as well as have preferred rates for playing golf and can make use of our Golf Academy.
Can you give us an idea of what staying in one of your 'glamping' tents is like?
Guests arrive at our Black cast-iron & white stone gated entrance that will automatically open when you pull your car up close to the gate. Since access to the glamping site runs directly through the horse training compound, we meet all guests at the parking lot and transport them to the glamping area via our electronic tram car. Guests are greeted with a welcome drink as they check in and after a brief explanation of the property, guests are escorted to their glamp site. Each site has a heated / AC dome tent that sleeps up to 4 adults, private kitchen/dining area, private bathroom, and deck space with a hammock and lounge chairs. All tents are equipped with wireless Bluetooth speakers so guests can enjoy their own sounds both inside their tent and the dining area.
The property has an outdoor swimming pool for summer, "workation" space (Sakura Sunroom) that guests are free to use for a quiet work space, relax under the cherry trees, or just catch up with a good book. There's also a barrel sauna which is very popular for those who like to relax with heat therapy. We have a basketball court on the property as well as outdoor equipment such as badminton sets, soccer balls & goals, various balls and gloves, frisbees, etc. for guests to use freely around the property. There are various board and card games that guests can check out to use at their tents or at the Sakura Sunroom. Or they can just wander around the property enjoying the solitude amongst the Kunugi tree forest. In the morning, they can watch the horses training either on the 1,000-meter practice race track or running up the trails for hill training. We also offer activities such as SNAG golf lessons (at the golf course), Herbarium Making (selected days) where guests can make their own herbarium keepsake, weekly yoga sessions on Saturdays, and seasonal activities such as homemade strawberry jam making and make-your-own pizza.
In the evening, dinner is served at each site where team members will bring all the makings for an exquisite BBQ featuring premium Tochigi Wagyu, pork, poultry, and seafood all pre-seasoned and prepared where our guests can show their own BBQ skills using our Weber Grills.
On your website you mentioned a 'SNAG' golf course to teach children golf. This sounds like a great way to make what is normally seen as a getaway just for adults into a family holiday! How did the idea of offering golf lessons to your guests?
As previously mentioned, the company is actually a golf resort that also offers glamping. As you mentioned, many people think of golf as a primarily "adult" activity however at Reiwa Golf Resort, we welcome families as well. We have a Golf Academy with two certified teach pros at Murasakizuka G.C. that can work with adults and kids alike. The concept of SNAG golf is offered complimentary to our guests and teaches the very basics of golf using oversized clubs and balls for kids of all ages to learn the basic concepts of a golf swing. The future of golf in Japan will rely on the next generation of kids to pick up the sport and our complimentary SNAG golf experience is an effort to seed the desire for kids to take up the sport. Parents are also free to join and it makes this "adult orientated" sport fun for the whole family.
Could you tell us a little bit about how it works? Are complete newcomers welcome?
Newcomers are absolutely welcome. In fact, since we've only been open for 2 years now, over 80% of our guests are first time visitors and most new to glamping. You can think if it like a hotel. We have all the regular amities of a hotel (shampoo, conditioner, towels, bedding, etc.) as well as lawn equipment, various balls, board games, etc. We also provide dinner and breakfast at your glamp site so the only think our guests need to bring are appropriate outdoor clothing, personal items, and our guests are even free to bring their own beverages such as wine, beer etc., although we do have available for sale on property. Dining spaces, although outside, are closed off with a wind barrier, kotatsu table, and an overhead heater to make outdoor dining more bearable in the winter months.
Ranked number 2 in the country on Rakuten's site for Golf Course Restaurants, the golf course – located only 20 minutes away from the Haga Farm and Glamping site – is home to an award-winning Japanese restaurant. Could you tell our readers a little bit about the cuisine you serve at your restaurant?
Thank you for noticing and asking as our award-winning culinary team takes great pride in the fine reputation we have built nationally for a golf course restaurant. The course clubhouse has a soba-centric menu as our chefs make fresh soba and udon on a daily basis. Golfers also love the fact that they can reorder refills of soba and udon until their bellies are content at no additional charge.
Over at the hotel, our restaurant "Creek" offers 4 types of Japanese cuisine created by our professional Japanese culinary team lead by Chef Koyanagi. Our overnight guests have dinner included in their stay and may choose from Shabu-Shabu, Japanese Kaiseki, Kama-Meishi (Nabe in winter) and with an additional fee,Teppanyaki. Over 90% of our stay guests are local Japanese however this offers international visitors a chance to enjoy a truly authentic award-winning rural Japanese cuisine that is included as part of their golf & stay package.
Over at Haga Farm & Glamping, our food product is sourced locally using agricultural product from Tochigi as much as possible. Nasu Wagyu Sirloin is one of our feature items and our morning locally made yoghurt has many of our guests heading out to one of the local farmer's markets in the neighborhood to purchase to bring home with them.
On your site you have mentioned that you have just opened a 'Sakura Sunroom' for a comfortable work environment – could you tell us what your inspiration behind creating this 'workation' space was?
The global pandemic has created a major change in the way people work with many people now working remotely from anywhere that has an internet connection. Since Haga Farm & Glamping is located in a serene peaceful environment in a forested area and offers a stable internet connection, it makes for an ideal location as a satellite workspace. The Sukura Sunroom has retractable glass walls that opens up into a covered outdoor space and with a glass ceiling, brings it's occupants in the middle of nature whilst being protected from inclement weather. It's an ideal space for creative thinking, joining an on-line meeting, or even holding an off-site meeting or conference with a group. In fact, Haga Farm as a whole, with 10 glamping domes, makes it ideal to privatize for a corporate retreat, event, or off-site training.
Moreover, what do you use in 'Sakura Sunroom' to create a comfortable work environment?
The Sunroom has comfortable lounge seating and as mentioned, retractable glass walls and ceiling and is located under a forest of cherry and Kunugi trees making it a totally tranquil environment. It has a dependable internet connection and can easily accommodate a screen & projector for presentations. Currently we hold weekly yoga / meditation sessions for our guests and practicing yoga in such a natural environment has become a popular attraction.
Thank you for your time today! Is there anything else you would like to tell our readers?
Thank YOU and it's been my pleasure to share information about our resort to your readers. As I briefly mentioned, our golf course is built over a natural hot springs (onsen) with hot mineral water being pumped from over 1,000 meters below the surface which adds yet another authentic Japanese experience for our guests making us a one-stop shop for a glamping, golf and hot springs visit. This along with our location being at a gateway for any number of "off the beaten path" rural Japan adventures easily accessible by train or car makes for an ideal short trip out of the city.
I'd just also like to add that if someone might be interested to visit Tochigi, they can feel free to reach out to me directly for native English information and assistance with accommodation bookings, golf tee-times, hot-springs information, local area reservations, or any questions or assistance they might have. We also offer pickup service from the nearest train station at both the golf course and our glamp site so it makes for a seamless visit to rural Japan. I'm really hoping guests visiting the area on an Arigato Travel tour will consider us for an overnight stay, soak in a hot springs, and maybe a round of golf. Your readers may contact me at: tzaleski@reiwagolfresort.com
Follow Haga farm and Glamping:
Website: https://www.reiwagolfresort.com/reiwa-glamping
Instagram: https://www.instagram.com/hagafarmglamping/
Facebook: https://www.facebook.com/HagaFarmandGlamping
Want to experience traditional accommodations during your trip to Japan? Make sure to check our recommendations on the blog!
PIN FOR THIS LATER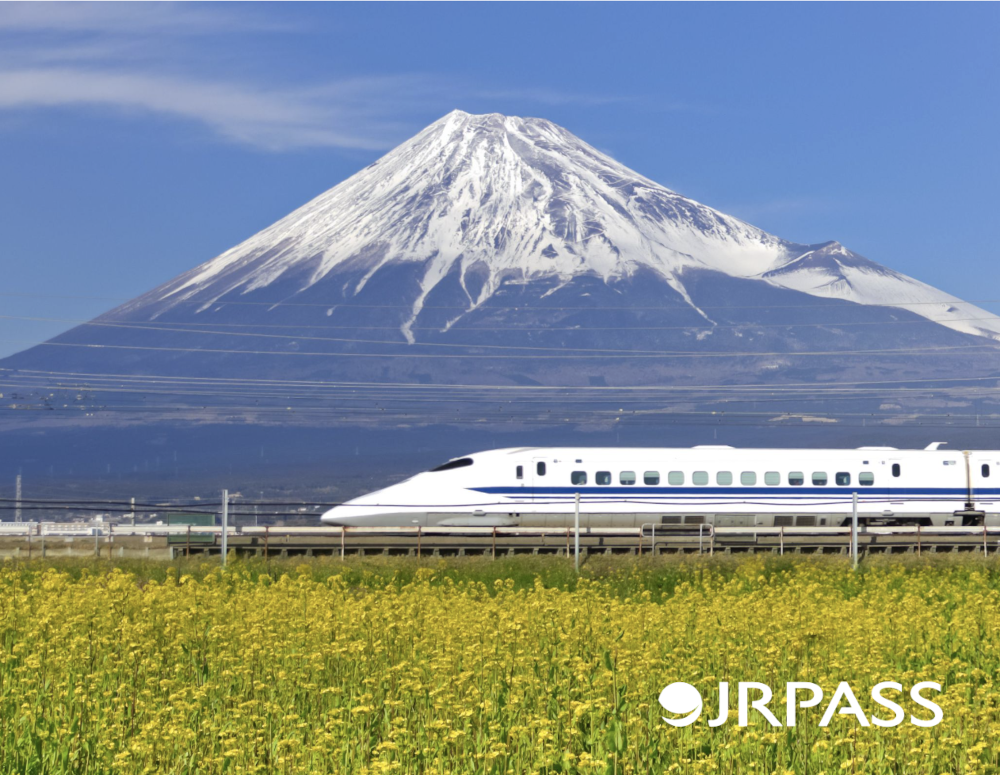 More from our blog…