A ryokan can be compared to a Japanese-style inn, complete with amenities and a calming atmosphere. The oldest ryokan in Japan was founded in 705 and they have been a staple for travelers ever since! Just like back then, there are simple inns that have many rooms compared to upscale inns that are more intricate. Regardless of whichever you choose, your ryokan will welcome you to an authentic cultural stay centered around relaxation.
Beauty of the Ryokan and Etiquette
A key difference between ryokans and Western-style hotels are the tatami mats (also known as rice straw mats) in each room. Depending on the size, there is typically a low table with accompanying chairs and cushions can be found in the center of your room. During the winter season, the table may be turned into a kotatsu (heated table) depending on the ryokan.
Through a sliding paper door, you can find the sleeping area with traditional Japanese futon bedding. While each ryokan is different, many stick to more traditional practices and decor rather than Western-style to keep the same calming atmosphere. However, if you are looking for a stay with Western beds and technologically advanced rooms, there are still options to choose from!
Outside of the room, you may find onsens (hot springs), sometimes complete with private baths and sauna rooms. Yukata, or lightweight robes, are given to guests at the beginning of their stay to wear to and from baths or meals. The bathing areas will be sectioned off by male (男) and female (女), usually accompanied by the English translation on the sign. Be sure to follow the signs and leave all technology in the locker provided for you before making your way into the bath! Keep in mind the posted designated bath times like cleaning hours, opening, and closing. These hours can be found on your ryokan's website or near the bath entrance.
Tips For Booking A Ryokan
To start the booking process, find the prefecture that interests you the most and narrow down which district you would like to stay in! Ryokans are very popular, but not every district has one so be aware before planning your vacation. If you have a specific place in mind, visit their personal website to start your booking. For most ryokan's, their websites are in Japanese, so you may need to translate the webpage during your reservation process.
For Japanese, you can easily book through a third party like Rakuten Travel, that allows you to search inns and hotels by date. There is a map outlining each prefecture and the number of facilities in each district. For tourists or English speakers, try Japanese Guest Houses or Japan Ryokan and Hotel Association. Pricing varies with each stay as factors such as season or room view are determined.
An essential part of experiencing a ryokan is through their meals! While booking your stay, there may be included fees for both breakfast and dinner. Be sure to check beforehand if meals are included, as you may have to sign up for them. Guests can either dine in their own rooms depending on the ryokan in a designated area or a communal dining room. These traditional multi-course meals are called "kaiseki ryori" and consist of: starters, main courses, rice, miso soup, and pickles, as well as dessert. Sometimes dishes will vary depending on the season or the kaiseki chef, but either way you will be eating regional delicacies. Consult your ryokan in advance if there are any allergies or dietary requests so they can best accommodate you.
To learn more about Kaiseki Ryori, please check out this article on the historical meal: https://arigatojapan.co.jp/kaiseki-ryouri-historical-haute-cuisine/
Our Recommendations
Here is a variety of ryokans along with their personal websites. These inns can also be found on third party sites like Japan Ryokan and Hotel Association Website and Japanese Guest Houses Website (listed above). We included inns near our food and culture tours in Kyoto, as well as prefectures with lots of travel bucket list stops!
Gion Yoshi-Ima
In the heart of the Gion district, you can find this ryokan complete with a Japanese garden spanning the property and authentic Kyoto dishes served for dinner. Just an eight minute walk from the inn, you can find Pontocho – a narrow lane filled with restaurants and bars that open around 17:00 to 23:00. Some restaurants overlook Kamogawa River, and depending on the season, you may even be able to dine outside! There is also a nearby tea hut called Ihoan Tea Hut within the Kodaiji Temple.
Ishibekoji Muan
Also located in the Gion district is Ishibekoji Muan, a ryokan at the end of a hidden cobblestone path. Throughout your stay the inn offers many experiences such as calligraphy, a tea ceremony, and mountain hiking. They offer both modern and traditional rooms, so you will surely be comfortable with whichever you choose! Close by, there is Yasaka Shrine, a popular location to view cherry blossoms, and Hanamikoji – a street with traditional architecture and historic teahouses hosted by geisha.
Hiiragiya
Founded more than 200 years ago, Hiiragiya is located in the Nakagyo district within Kyoto prefecture. The decor throughout the inn reflects the late Edo to early Showa period, with the facilities updated to a slightly modern feel. In the Nakagyo district, the Nishiki market has lived in central Kyoto for more than 1000 years! The narrow alley holds all types of stores from food to clothing and is most definitely a great place to collect souvenirs. Mikane Shrine is another historic site, open both during the day and at night. The shrine is dedicated to the God of money, with a Ginko tree behind the shrine that holds wooden, leaf shaped pallets to write a wish on.
Toranoyu
Toranoyu is in the Kusu district within the Oita prefecture, known for its hot springs. The all natural bath and hydrogen carbonated spring offered at this inn compliment its mountainous surroundings. While Kusu's district is smaller than other tourist destinations, there are still many tourist attractions and sights. Kokonoe Yume Grand Suspension Bridge is an hour away by walk and ten minutes by car, but the panoramic view of the surrounding nature is worth it! It is often called Japan's Number One suspension bridge and is very popular in the autumn season. Another popular destination is Mt. Mimata – a mountain range consisting of four peaks and multiple hiking trails.
Nishimuraya Honkan
Nishimuraya Honkan is a sophisticated inn located in the small city of Toyooka in the Hyogo prefecture. They offer multiple types of baths such as: traditional Japanese baths, Chinese-style hot spring, and Balinese style private spas. If you're looking for a cup of coffee during your stay, check out Kinosaki Coffee Miharashi Terrace Cafe. With a perfect view of Mt. Daishi, you can enjoy fresh coffee, mochi ice cream or lunch! For hiking, there are trails on Mt. Daishi suggested by Nishimuraya Honkan as well. Another hot spring in the area, Onsen-ji Temple, can be accessed by the Kinosaki Rope-way cable car. The hotspring was founded in the Yoro era about 1,300 years ago and is still serving its customers today.
Yama No Chaya
Yama No Chaya, a ryokan in the Ashigarashimo district within Kanagawa prefecture, also offers a public onsen called Tonosawa Onsen. The 15 guest rooms allow for a small, luxurious stay surrounded by a bamboo grove. Even though there are 12 styles of room, there are a few with Western beds and some with open-air bathrooms, like the room above. Looking for something fun to do close by? There is a ropes course with a zip line and climbing wall called Forest Adventure Hakone! Another tourist attraction is the Kawazu-no-taki Waterfall along National Route 1.
Zekku
Zekku is on the edge of Kamogawa District in Chiba Prefecture, overlooking the sea. During your stay, they offer public baths both hot and cold, as well as two private open-air baths to enjoy the seashore. To make your stay convenient, they also offer a pickup service from the Futomi station (please contact Zekku in advance). The small island across from the Kamogawa district holds the Minami Boso Quasi-National Park and is perfect for wildlife or flower viewing. On the island itself, there are many tourist attractions and trails, but most memorable will be the views! Also close to Zekku is Futomi Beach, a small beach with shallow water to swim in.
Shosenkaku Kagetsu
Shosenkaku Kagetsu ryokan is located in Minamiuonuma district in Niigata prefecture, near famous ski resorts and outdoor activities! The inn has four open-air baths for visitors to try (one of the onsen is pictured above) and two indoor baths. Like a few of the other ryokan mentioned, there is a mix of modern and traditional rooms, some even having their own open air baths. Near the ryokan, there is a cable car, Yuzawa Kogen Panorama Park Alpes, that takes you up to a scenic park which turns into a ski hill during the winter. Another resort in Minamiuonuma district is Ippon Sugi Ski Resort, known for providing a good family and first-time skiing experience.
In conclusion, the ryokan experience is the essence of Japanese culture, and offers travelers an immersive calming experience. These inns, which range from simple to sophisticated, provide a glimpse into true Japanese hospitality. Navigating the booking process may involve some research, but Rakuten Travel, Japanese Guest Houses and Japan Ryokan and Hotel Association provide support for all travelers through their booking experience. A stay at a ryokan is an unforgettable experience and a celebration of Japan's traditions.
Feature photo credit: Nishimuraya Honkan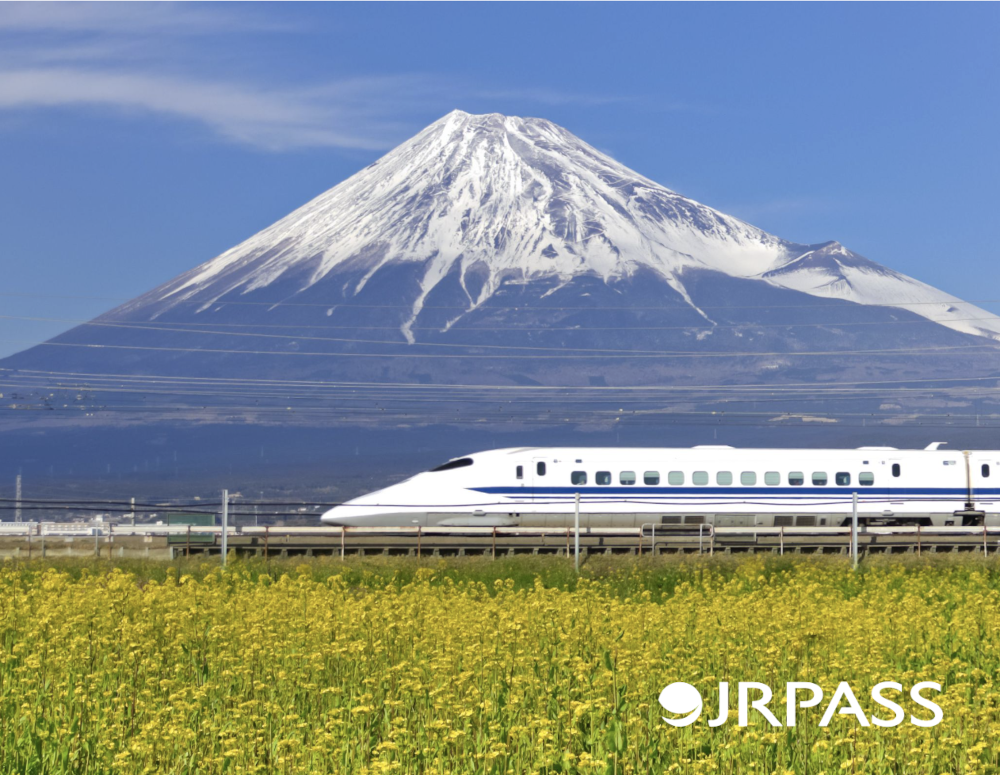 More from our blog…