Sushi has long been a staple and delicacy of the culture and traditions of Japan, with different forms of preparations, styles, and serving methods that have turned this dish into a universal sensation all across the globe. Sushi offers an experience of natural beauty, excellence, and energy that drives our social, intellectual, spiritual, and biological evolution. It provides a level of satisfaction through both its simplicity and intricate level of preparation that brings upon people an emotional satisfaction and energizing spirit. Its visual aesthetics, presentation, and textures are as important as its taste, and no doubt define sushi as a true piece of art. The history, traditional techniques, and modern innovations of the harmonious and imposing art of sushi is a journey worth exploring, so let's begin!
A Brief History of Sushi
Sushi was invented roughly within the 8th century in Japan, a time when the country sought innovation through exploration of the arts, technology, and food through the surrounding China, Europe, and Korea. The earliest concept of contemporary sushi is known as 'Narezushi', adapted by the Japanese but has long been a tradition and practice throughout many Asian continents, combining fermented sea animals such as fish pickled with rice, ultimately empowering its flavor and, most commonly known, its shelf life. In time the period to ferment the sushi would shorten through the innovative additions of alcohol, vinegar, and Koji, a type of fungus. The dish would then transition itself into multiple significant periods within Japan, all presenting new forms of sushi styles such as the widely popular "nigirizushi", meaning "hand-pressed sushi". In the modern era, sushi is known to be a type of street food where customers would pay for pieces that the chef makes in front of them set specifically at a low price to accustom the working class who want to spend their money without the expense of having to find overpriced restaurants. Another classic modern take on presenting sushi is known as, "Kaitenzushi" or "rotating sushi", where pieces of sushi are moved around a conveyor belt for customers to pick from. Speed and affordability are considered in this style, where customers can be selective on both taste and expense.
The style of sushi that is almost omnipresent in Japan is the 'Nigiri Sushi', derived from the Japanese verb "nigiri", meaning 'to grip', which presses both rice and fish firmly together forming a bite-size piece. The period in which the innovation of the earlier forms of sushi progressed into the beloved style of 'nigirizushi', was thought to be within the Meiji Period (1868-1912). Whilst thought to have been invented during this time, 'nigirizushi' was thought to have been available throughout the Edo period (1603-1867), but only less widespread than more recent times.
The base of the Nigiri Sushi is sushi rice, short grain rice mixed with vinegar, which is pressed together with fish or various other toppings to form a single piece, astonishingly reflecting and contrasting the long history of sushi with its outcome today representing absolute perfection and simplicity through concept and taste.
Traditional Techniques
Just as any dish requires some level of preparation to achieve a certain outcome, sushi demands a systematic process of preparation of its basic essential ingredients, rice, and sorts of fish. Head sushi chefs or an "Itamae" in Japanese, meaning "in front of the board" require a broad understanding of the techniques in preparation, knowledge of its diverse history passed on through generations of former chefs, communication skills to interact with customers, and a unique style which can take up to 20 years to possess. Sushi rice is often referred to as the 'heart and soul' of sushi, and not the fish, as it requires much practice to achieve the desired level of sweetness, sourness, and saltiness that compliments the often raw fish. Sushi chefs will often try to find the best ingredients to serve their customers, making daily trips to the local fish market to purchase what they believe is suitable for service.
Sushi is often served along with 'wasabi' or Japanese horseradish, soy sauce, and 'gari' or pickled ginger, all of which contain unique complementary roles for enjoying delicious sushi. Passion, concentration, and skill are essential to making authentic sushi and it takes practice, dedication, and discipline to develop your style of making it just like any other field you pursue.
Preparation of Sushi
The most basic preparation when making sushi requires four ingredients, which are the sushi rice, fish, 'nori' or seaweed, and vegetables to form the perfect hand roll, nigiri, or rice bowl. In a restaurant setting, sushi chefs will prepare in advance the ingredients and plan for service that best fits their culture, tradition, and style of making sushi. The most important skill in learning to make sushi is mastering the fundamental components that are required for the base for any of the sushi styles.
The most fundamental ingredient in sushi is rice, and good quality short grain is the standard for making authentic sushi. First, the sushi rice is washed very carefully to remove the starch to avoid the rice becoming too sticky for handling and gummy and starchy in texture. Washing the rice too aggressively will break the grains of the rice which releases extra starch. Roughly equal parts dry rice and water are thrown into a pot and finally steamed until fully cooked. 'Sushi vinegar', made of rice vinegar and sugar, is then added and mixed in with the rice to make sushi rice, which is the subtly sweet and sour flavor that goes perfectly with fish. Sushi chefs can tell good quality sushi by the sushi rice itself and often start their career by washing rice for the older chefs in the kitchen.
New and Modern Innovations
The art of sushi is a unique blend of technique, skill, and passion passed through generations to form what is known as the new and modern innovation of Japanese sushi. From sushi being served in street food stalls to the innovative Kaiten-zushi Concept, the dish has become a staple in Japanese cuisine and is recognized worldwide for its delicate standard of ingredients and uniqueness in flavor. Please check out our Blog on Kaiten-zushi.
In the earlier stages, sushi was fermented fish to preserve it for long periods. In the Edo Period, nigirizushi was the most popular way to enjoy sushi and was a part of the culture at the time. In today's modern society, nigirizushi is still known to be the most classic style of making sushi.
As sushi evolved in other parts of the world, people with their own unique cultures and tradition for food brought new ideas and additions to it, which is why it is constantly evolving. For example, the famous California roll was invented in Canada around the 1970s, during a time when sushi was only being introduced to that part of the world. From traditional nigiri sushi to modern variations such as Sashimi, Maki, and Uramaki. Another example of combining Japanese cooking with another culture is 'Nikkei cuisine', a combination of elements from Peru and Japan, resulting in an outstanding fusion.
People who might enjoy sushi most likely possess a level of curiosity, adaptability, and wide-ranging skill in the culinary arts, as the thought of indulging in raw fish and vinegar may strike fear. Sushi has not only been part of Japanese culture but has broadened the ways to consume fish all across the world, inspiring other chefs, people, and dining experiences.
Additionally, for vegetarian options, there have been many innovations in the ingredients that are arguably delicious and made into sushi. While traditional sushi uses fish and seafood, there are now many vegetarian and vegan options available. For example, avocado, cucumber, and carrots can be used to create delicious and healthy Sushi rolls.
The richness and beauty of sushi come from its high level of detail, presentation, and flavor that distinguishes it from many other dishes outside Japanese cuisine. An explosion of flavor, bringing sweetness, saltiness, fatiness, and acidity into a harmonious whole. Sushi has long been a service for the greater good, providing methods of enhancing people's lives, such as earlier in its history, when its methods include fermenting the fish to preserve. Feeding the working class people of Japan through its practicality in location, being found in street stalls, and price. Sushi has helped grow the country of Japan into a universal sensation both in culture, landscape, and cuisine. Its transition into the rest of the world and the 21st century has brought emotional satisfaction within the culinary world, where chefs all around the world seek great interest in Japanese cuisine and bring new styles of cooking. A great example of this is Nikkei cuisine, a combination of elements from Peru and Japan, resulting in an outstanding fusion.
Sushi is a reflection of Japan's creativity and care for food and is not only one of the most admired dishes in Japan but around the world. The imposing and long history of its development makes it an essential part of Japanese culture. The elegance and energy of sushi uplifts your soul, bringing together people all around the world to experience joy, beauty, and pleasure.
Book your spot on a delicious 3-hour food tour in Shibuya and try an authentic standing sushi restaurant!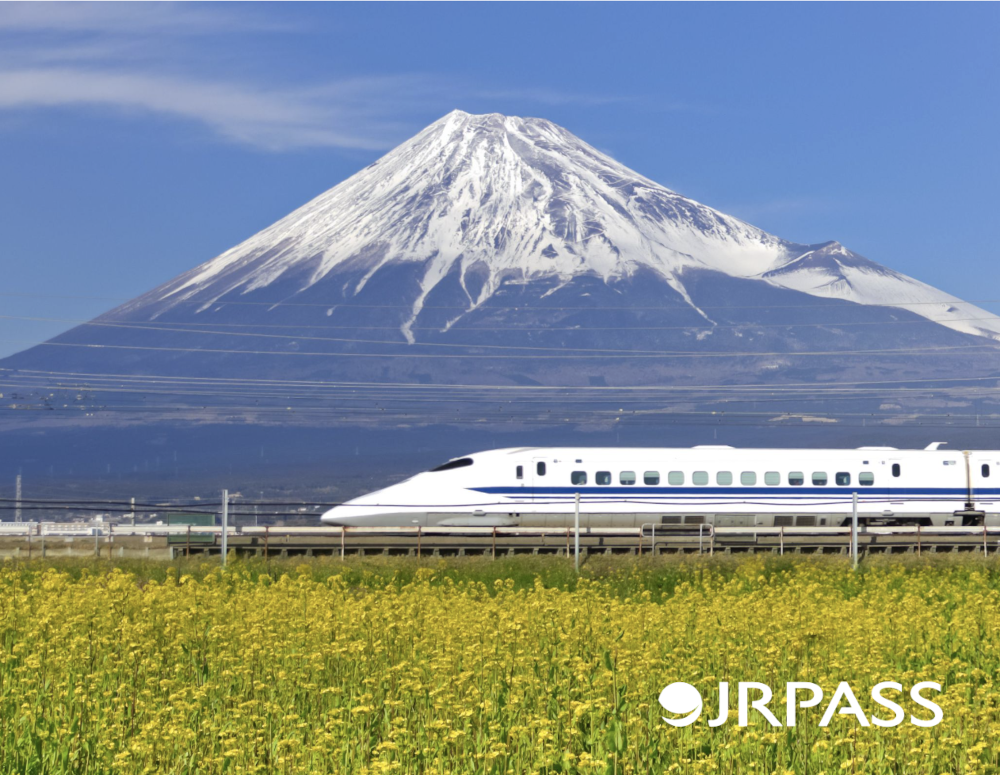 More from our blog…