Trying to schedule a trip to Japan for a long time but you keep postponing because you don't have enough time to prepare an itinerary with the cost plan? We've got you covered! What about a week-long trip? You probably want to visit the two biggest cities and enjoy them to the fullest: we suggest four days in Tokyo and three days in Kyoto.
The Best Times to Visit Japan
On average, the following periods are the most suitable dates to fly to Japan and enjoy the beautiful weather while sightseeing:
Spring: March to May
Autumn: Late-September to November
The ultimate time to take a vacation in Japan is usually estimated in late September. Make sure to check our ultimate guide to Japan in the Autumn season!
Airport Pick-up
Whether you arrive in Haneda or Narita, Japan prepared a rapid train to get you to all tourist areas within the hour. While many hotels provide the pick-up option (don't forget to confirm with your hotel) you can easily find a taxi at the exit of both airports (bare in mind that they are expensive and it is recommended to take the train).
Fun fact: Don't try to open Taxi doors in Japan because they are basically all automatic.
Solo traveler
The cost for one person to visit Japan for a week is 155 000 ¥ – 200 000 ¥ (1200 USD – 1500 USD) (bare in mind that it depends on the person/ offers/ period/ and preferences).
Food:

On average per day a moderate budget tourist spends about

4,500

¥ on food. There are many options where you could eat, restaurants are everywhere! We recommend you go to the best quality/price balance options such as

Yadoroku Asakusa Onigiri

or

Okei

to try the best local Japanese meals (Miso soup, Ramen, Gyoza, Onigiri…). They are actually

Michelin-starred

!
Or if you are a sushi lover check out shops such as Ganso Zushi all around Tokyo. Let's try and remember these Kanji to recognize the place 元祖寿司, then once inside ask for the English menu. This place is arguably the best quality/price balance for Sushi in Japan.
Transportation:

On average, tourists spend

2,400

¥/day on transportation, so we recommend you save a little bit more and enjoy freely taking the web of trains around Tokyo by purchasing the

Tokyo one-day ticket

for 1,600¥. We also recommend biking, you can find bikes around almost all Tokyo stations, especially

Luup bikes

(the app finds the nearest bike to your location). This way you get to enjoy many hidden gems the city has to offer. Every corner has surprisingly something to offer.
Sightseeing:

Tokyo is a never ending maze of attractions, with its beautiful nature (especially in Fall), its gardens, shopping streets, in addition to its temples and shrines. But you need to experience more, especially the things that only exist in Japan. like its unique museums, galleries, attraction parks, and souvenirs, or even buy famous Japanese products that we know of excellent quality. The average daily expense of travelers per day is 7,000¥
Our recommendations for a wonderful unique stay in Tokyo:
Or you could check our Food Tours, this way you focus on enjoying, and we focus on your well-being.
Lodging:

Finally and most importantly, accommodation, on

Booking.com

the range of prices in Tokyo (5km around the famous tourist attractions) for a solo traveler is on average 9,300 ¥ for a comfortable stay in a decent hotel. For a full Japanese experience consider the famous

Capsule hotels

around the city for solo travelers.
On the fourth day, you can still enjoy Tokyo when you are ready to leave for Kyoto. There are two options, the airplane or the one we recommend, which is the famous Shinkansen (or Bullet train). It takes two hours and it is the most comfortable option, avoiding the customs and the airport waiting time.
Important note: we recommend you get your Shinkansen ticket in advance, the company JR also offers a 7-day pass for your trips.
Prices in Kyoto are way more affordable than in Tokyo, and if you are a lover of tradition, Kyoto is an open-air museum, with its beautiful temples, traditional streets, bamboo forests, and many other attractions you can see.
Couple trip
The cost for a couple to visit Japan for a week is 320 000 ¥ – 370 000 ¥ (2389 USD – 2763 USD).
Food: 9,000 ¥/day
Transportation: 4,800 ¥/day
Sightseeing: 14,000 ¥/day
Lodging: 18,000 ¥/night (Double hotel room).
General Recommendations For Your Stay
Taxis:

We suggest you keep two or three Taxi apps on your phone such as:

GO

,

DiDi

, or the classic

Uber

(available in more than 30 languages) in case your evening plans exceed the train's time limit (which is 23:30).

Shinkansen:

The Shinkansen experience is wonderful, and it saves a lot of time and energy because of how fast it is. As the time frame is very limited (one week) we recommend you get the

7-day Shinkansen pass

between major cities.
Carrying little to no cash:

Japan is a country that is surprisingly still using a lot of cash in comparison to other developed countries, so prepare yourself to save time and have a good experience.

Late-night and 24-hour restaurants:

Even if Japan is a country that closes quite early compared to other touristic countries, if you have a late-night craving, check out the 24-hour restaurants that are on every corner of Tokyo. Such as

Ichiryu Akasaka

.

Tipping waiters: Japan is a country that doesn't accept the tipping culture, it can even be considered rude and badly perceived.
Japan is a wonderful country and we can assure you will not be disappointed. Focus on the things that only exist in Japan or the things you are passionate about the most because attractions around cities such as Tokyo and Kyoto are endless. Now that we made a clear itinerary for you. You only have to take action!
Feature photo credits Benjamin Wong on unsplash
Still have a bit of a budget for a 3-hour memorable food tour? Check out our authentic experiences in Japan!
PIN FOR THIS LATER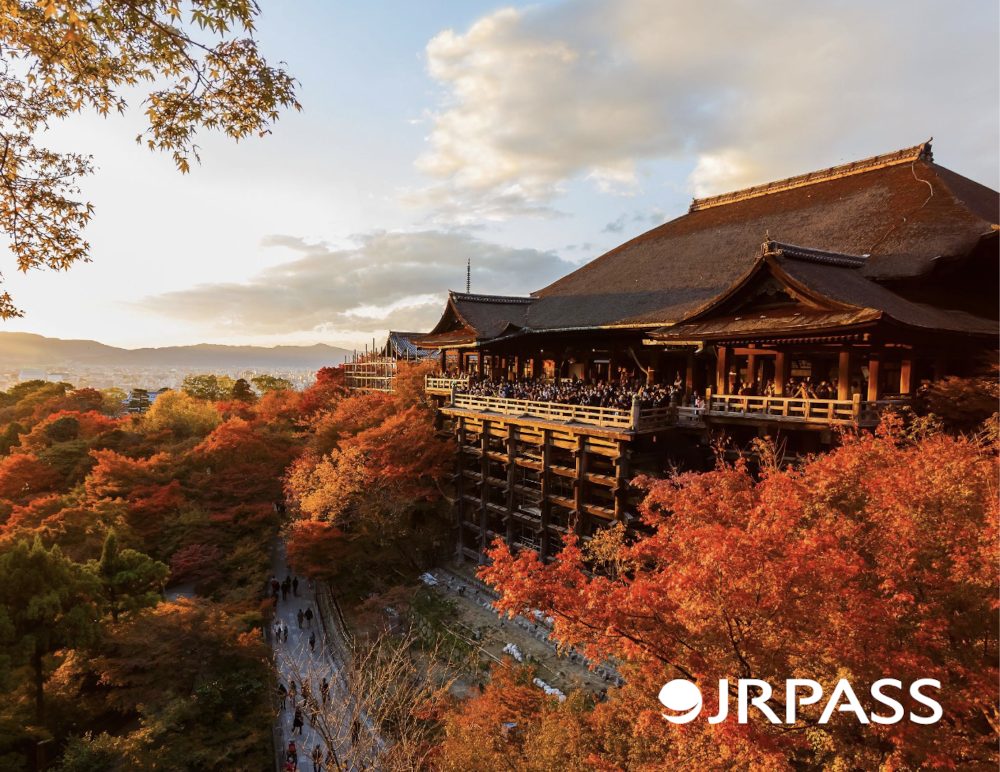 More from our blog…